Wells Fargo predicts 10% correction in S&P 500 amid worsening economic conditions
All products recommended by Bizreport are selected by our editorial team, independent of our parent company. Some of our stories include affiliate links. If you buy something through one of these links, we may earn an affiliate commission.
Wells Fargo & Co. analysts have warned that the S&P 500 is likely to experience a 10% correction in the coming three to six months, as the US enters a recession in the second half of 2023. The bank's economists have anticipated this event since before the collapse of Silicon Valley Bank last month, citing aggressive monetary policy, potential capital and liquidity issues catalyzed by the bank crisis, and a consumer that is increasingly reliant upon credit to sustain spending as the primary factors that will drive equity downside.
According to Chris Harvey, the bank's head of equity strategy, the "economic malaise" that was expected by the firm prior to the bank crisis has moved toward an outright recession in the second half of the year. Harvey believes that the yield curve inversion and increasing reliance by consumers on credit have contributed to the bearish reversal in the bank's view on stocks.
Wells Fargo has maintained its 2023 S&P 500 price target of 4200, but believes that the risk/reward over the next six months is skewed to the downside, with a correction expected to bring the SPX down to 3700. The bank's lower view of 2023E SPX net margin (11.2% vs prior 11.6%) is reflected in the slashed 2023 S&P 500 EPS estimate to $200 from the prior $210. For 2024, Wells Fargo expects the S&P 500 to earn $213.
US equities were largely unscathed in the first quarter of 2023, even as investors faced rising recession fears, warnings about an earnings rout, and an unprecedented bank crisis. The S&P 500 has risen roughly 7% this year, driven by a drop in Treasury yields and a perceived pivot by the Federal Reserve on interest rates, according to Wells Fargo. However, the recent rally has started to lose steam as investors await a murky earnings season and concerns around the financial system linger.
Wells Fargo's analysts believe several factors will trigger the downside in equities, including the potential capital and liquidity issues catalyzed by the bank crisis, a consumer that is increasingly reliant upon credit to sustain spending, and aggressive monetary policy. They also expect that in this economic downturn, S&P 500 net margins will contract by a little over 100bps y/y after a tremendous post-pandemic run.
"If we assume the Fed tightening cycle ended in March (that's still a coin toss), the near-term relief rally appears already reflected in stocks," Harvey wrote. "Typically, the market continues to rally over a three-month period; however, it may not be a fair comparison because the tightening cycle may not be over, and margin compression is expected to outweigh a Fed pivot."
While Wells Fargo has maintained its year-end price target of 4200, the recent note to clients suggests that the resilience of US equities this year will be short-lived, with a worsening economic picture likely to send the market down in the coming months. The S&P 500 is currently trading modestly higher in pre-market on Tuesday, and "within spitting distance of our 4200 SPX target," say the analysts.
ABOUT THE AUTHOR
Chinonso Dioha is a highly-skilled professional SEO article writer, data analyst, and web content specialist with over 3+ years of experience writing viral articles, SEO articles, blog posts, marketing articles, health articles, and financial articles. He possesses thorough expertise in high-quality research, meeting and surpassing editorial objectives, and delivering high-quality service. Specialities include metaverse, e-commerce, technology, business, call-to-action, buying guides, how-to – articles, product reviews, sales and lots more.
ABOUT THE REVIEWER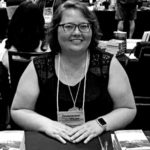 Kristina Knight is a freelance writer with more than 15 years of experience writing on varied topics. Kristina's focus for the past 10 years has been the small business, online marketing, and banking sectors, however, she keeps things interesting by writing about her experiences as an adoptive mom, parenting, and education issues. Kristina's work has appeared with BizReport.com, NBC News, Soaps.com, DisasterNewsNetwork, and many more publications.
+ 3 sources
Bizreport Advisor adheres to strict editorial integrity standards avoids using tertiary references. We have strict sourcing guidelines and rely on peer-reviewed studies, academic research. To ensure the accuracy of articles in Bizreport, you can read more about the editorial process here.
Melloy J. Wells Fargo says investors should expect a 10% stock market correction soon. CNBC. Published April 11, 2023. Accessed April 12, 2023. https://www.cnbc.com/2023/04/11/wells-fargo-says-investors-should-expect-a-10percent-stock-market-correction-soon.html
Semenova A. Wells Fargo's Harvey Warns S&P 500 Is Set For A 10% Correction. BQ Prime. Published April 12, 2023. Accessed April 12, 2023. https://www.bqprime.com/bloomberg/wells-fargo-s-harvey-warns-s-p-500-is-set-for-a-10-correction
News B. Wells Fargo's Harvey Warns S&P 500 Is Set for a 10% Correction – BNN Bloomberg. BNN. Published April 11, 2023. Accessed April 12, 2023. https://www.bnnbloomberg.ca/wells-fargo-s-harvey-warns-s-p-500-is-set-for-a-10-correction-1.1906504