Charles Schwab reassures investors of ample liquidity amid bank stocks concerns
All products recommended by Bizreport are selected by our editorial team, independent of our parent company. Some of our stories include affiliate links. If you buy something through one of these links, we may earn an affiliate commission.
Charles Schwab Corp has moved to reassure investors that it has ample liquidity, in a bid to allay concerns about a "doomsday scenario" that has weighed broadly on bank stocks after the failure of two US lenders since Friday. The reassurances come as investors worry about the effects of the COVID-19 pandemic on the economy and financial markets.
The company's Chief Financial Officer, Peter Crawford, stated that the business is performing "exceptionally well" and that it expects first-quarter revenue to grow 10% from a year ago. The company has an estimated $100 billion in cash flow and upwards of $8 billion in potential retail CD issuances a month.
Additionally, Walt Bettinger, CEO of Charles Schwab, confirmed that the firm has not raised capital and is not in the market at this point for M&A transactions. He added that the bank has access to significant liquidity, including an estimated $100 billion of cash flow from cash on hand, portfolio-related cash flows, and new assets.
The reassurances by the bank's management followed reports that the bank had seen an influx of $4 billion in assets to the parent company on Friday as clients moved assets to Schwab from other firms. This is seen as a vote of confidence in the bank's ability to weather the current economic storm.
Despite the reassuring comments, Schwab on Monday reported that total client assets slid to $7.38 trillion in February, down 4% compared with a year ago. However, Bettinger said Schwab was comfortable with the assets on its bank portfolio, which is separate from its brokerage business, contrasting it with other companies that had run into trouble.
"Our available-for-sale portfolio is short in duration and high in quality, and our held-to-maturity is slightly longer in duration but still short compared to many people, and very high-quality," said Bettinger, who has led Schwab since the 2008 financial crisis.
Banks can classify bonds as "held-to-maturity" (HTM) and are not required to count changes in value if the securities are kept until they are repaid, or they can keep the bonds as "available-for-sale" (AFS), which means they must count unrealized losses against capital but are free to sell the securities at any time.
Compared to many regional banks that have come under pressure in the last week, Schwab has higher unrealized securities portfolio losses in comparison to its capital levels, said Richard Repetto, a managing director at Piper Sandler. "That said, due to robust supplemental liquidity sources, we think it is very unlikely that SCHW will ever need to sell HTM securities to meet deposit withdrawal requests," with $150 billion to $200 billion of available liquidity, he said in a note to clients on Monday.
The pressure on Schwab's stock eased after Bettinger told CNBC earlier on Tuesday that he had bought 50,000 Schwab shares while billionaire investor Ron Baron said he "modestly increased" his position in Schwab.
Schwab's shares closed up 9.2% at $56.68 on Tuesday, along with a broad rise in bank shares. Schwab shares, however, are down 25.6% from their close last Wednesday, the day before many bank shares began a downward spiral in reaction to problems at Silicon Valley Bank. SVB was shut down by regulators on Friday.
About 82% of deposits held by Schwab were insured, falling under the Federal Deposit Insurance Corporation's limit of $250,000.
ABOUT THE AUTHOR
Chinonso Dioha is a highly-skilled professional SEO article writer, data analyst, and web content specialist with over 3+ years of experience writing viral articles, SEO articles, blog posts, marketing articles, health articles, and financial articles. He possesses thorough expertise in high-quality research, meeting and surpassing editorial objectives, and delivering high-quality service. Specialities include metaverse, e-commerce, technology, business, call-to-action, buying guides, how-to – articles, product reviews, sales and lots more.
ABOUT THE REVIEWER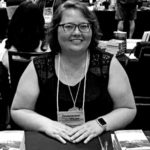 Kristina Knight is a freelance writer with more than 15 years of experience writing on varied topics. Kristina's focus for the past 10 years has been the small business, online marketing, and banking sectors, however, she keeps things interesting by writing about her experiences as an adoptive mom, parenting, and education issues. Kristina's work has appeared with BizReport.com, NBC News, Soaps.com, DisasterNewsNetwork, and many more publications.
+ 3 sources
Bizreport Advisor adheres to strict editorial integrity standards avoids using tertiary references. We have strict sourcing guidelines and rely on peer-reviewed studies, academic research. To ensure the accuracy of articles in Bizreport, you can read more about the editorial process here.
Li Y. Charles Schwab CEO says firm is seeing significant inflows and that he bought the stock Tuesday. CNBC. Accessed March 15, 2023. https://www.cnbc.com/2023/03/14/charles-schwab-ceo-says-firm-is-seeing-significant-inflows-even-as-stock-gets-hit-during-banking-selloff.html?&qsearchterm=MARKETS%20Charles%20Schwab

Schwab Reports Monthly Activity Highlights. pressroom.aboutschwab.com. Accessed March 15, 2023. https://pressroom.aboutschwab.com/press-releases/press-release/2023/Schwab-Reports-Monthly-Activity-Highlights-e564be671/default.aspx

FDIC: Deposit Insurance At A Glance. www.fdic.gov. Accessed March 15, 2023. https://www.fdic.gov/resources/deposit-insurance/brochures/deposits-at-a-glance/