Retailers: Why your loyalty should be flexible
Kristina: Why is flexibility important in a loyalty program?
Danielle Brown, VP of Marketing, Points: When it comes to loyalty programs, flexibility is the name of the game. Consumers are looking for options to spend their loyalty points and miles beyond the programs they're earning in, and they want the freedom to choose how they earn and burn their rewards. Offering flexible loyalty currencies makes them more likely to return and re-engage with a loyalty brand. It helps loyalty programs stand out among competitors and increases adoption and engagement by its members, all while raising the program's perceived values. Expect to see more flexibility added to loyalty currencies in the near future.
Kristina: What kind of flexibility are we talking about – points redemption, multi-store programs, etc.?
Danielle: Flexibility in loyalty programs can take many forms. From racking up rewards in loyalty programs customers already know and love, to trading, exchanging and redeeming rewards through apps, mobile transactions, websites, digital wallets, to burning rewards across a variety of brands and channels. The more flexibility loyalty currencies offer, the more valuable they are to consumers.
Kristina: Can you give an example of this?
Danielle: Take La Quinta for example, who recognized that its La Quinta Returns members were looking for redemption opportunities beyond a free nights' stay in one of their own properties for them and their families. In January, they launched a program that offers members the ability to redeem loyalty points (or a combination of points and cash) to 11,000+ properties around the world, outside of their competitive set. La Quinta Returns members earning loyalty points for stays at their 880+ locations, can use, or "burn," those points on bookings at thousands of other luxury hotel locations outside of the La Quinta brand. This strategy allows La Quinta to compete with loyalty brands with a global reach, and increases the likelihood of a member's future engagement with their brand.
More from Danielle and Points later this week, including how brands can begin offering more flexibility in their loyalty program.
ABOUT THE AUTHOR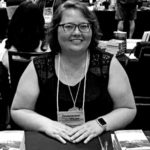 Kristina Knight is a freelance writer with more than 15 years of experience writing on varied topics. Kristina's focus for the past 10 years has been the small business, online marketing, and banking sectors, however, she keeps things interesting by writing about her experiences as an adoptive mom, parenting, and education issues. Kristina's work has appeared with BizReport.com, NBC News, Soaps.com, DisasterNewsNetwork, and many more publications.