Expert: How extreme stacking can benefit retailers
Kristina: What is extreme stacking?
Erin Warren, VP of Marketing, Splender: Extreme stacking is a spending strategy where shoppers use a combination of techniques along with multiple deals in order to save the most amount of money and earn the greatest rewards possible on each individual purchase. Extreme stacking involves the strategic utilization of shopping portals, gift cards, credit card bonuses and rebates, store rewards, cash-back sites on top of coupons and store discounts to get the best overall value.
Kristina: What implications does extreme stacking have for brands?
Erin: Extreme stacking has a few implications for brands. The first is that these coupons and deals bring new consumers to the retailer. If a consumer finds an item at a particular retailer for a significantly decreased amount thanks to stacking methods, they will shop more often at that retailer whether they are familiar with the brand or not. However, this can be a double-edged sword. Shoppers who coupon stack at one store, may end up doing the same at the next store if they are able to compile stacking methods to get a better deal elsewhere. In essence, though extreme stacking methods may introduce customers to a brand, it does not necessarily encourage brand loyalty.
Another implication is the possibility of not aligning with the brand's value. If consumers are able to coupon-stack at a high-end store or to shop a brand that doesn't usually offer discounts, shoppers may question that brand's equity. For example, if a shopper is using extreme-stacking methods at Macy's to purchase the latest Burberry scarf, that could bring down the perceived brand value in the eyes of those who regularly purchase Burberry. Many retailers understand this branding challenge and exclude luxury brands from their promotional offers.
Kristina: For shoppers the benefits in extreme stacking are obvious, but are there benefits for the brands as well?
Erin: Although the benefits of extreme stacking are mostly for consumers, there are some for brands. The main benefit retailers may see from extreme-stacking is new interest in their brand or products. Saving money is the most important factor to those who use extreme stacking methods, so if the opportunities for rewards and savings are consistently available through different channels for a particular retailer, shoppers will be more inclined to shop there or look to them first for the best deals.
Another benefit brands could potentially see is a higher purchasing rate. A good amount of coupon stacking calls for buying in bulk or buying multiples of one thing. Brands will see more and more of their products being bought and used.
ABOUT THE AUTHOR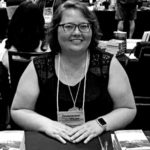 Kristina Knight is a freelance writer with more than 15 years of experience writing on varied topics. Kristina's focus for the past 10 years has been the small business, online marketing, and banking sectors, however, she keeps things interesting by writing about her experiences as an adoptive mom, parenting, and education issues. Kristina's work has appeared with BizReport.com, NBC News, Soaps.com, DisasterNewsNetwork, and many more publications.