Expert: How to know your brand is ready for IoT
First, create an IoT roadmap.
"With any new technology, there are promising new opportunities but also many challenges. IoT is a journey towards digitization and not a destination, and retailers need to evaluate the business hurdles they may face when adopting IoT. The perfect place to start is to create an IoT roadmap identifying their strategy, what IoT components are needed, the process and operations needed to implement and most importantly, the team that will be apart of making the investment successful," said Sandeep Agarwal, Head of Engineering, Happiest Minds.
Second, develop a costs and benefits matrix.
"Retailers investing in IoT have a lot to consider. Not only will retailers need retailers implement IoT-enabling infrastructure, like digital tags, motion sensors, digital signage – to name a few, they will also need to implement a network which enable seamless data transfers and connectivity at all times," said Argarwal. "For IoT to work seamlessly, retailers need a company wide flawless collaboration, which is extremely difficult. The cost-benefits matrix identifying retailer's top priorities, such as sales, managing inventory and customer experience is crucial before investing any further in IoT."
Third, start a pilot project.
"A pilot project should be a small project that can be implemented in just 3-6 months, that drives a tangible outcome in sales, managing inventory and customer experience. A good example of a quick turn around pilot is implementing beacon technology. Once data collection is in full swing and a sufficient volume of data is in place, the latter can be overlaid with IoT integrations with different data sources, leading to the generation of many potential insights. Thus, getting accurate and real-time data should be the first starting point in any IoT implementation," said Agarwal.
Fourth ask, 'Is your technology mature enough?'
"Retailers need to consider their individual technology maturity index before investing in IoT. To determine this, retailers should answer the following questions to determine their maturity index:
1. Are the infrastructure and networking elements mature enough to leverage IoT in, Inventory Management, Logistics and In-store Experience?
2. Are the connected devices securely managed over a heterogeneous network?
3. Have the business value and impact of data analytics required been predetermined by evaluating the ecosystem, type of visualization required, defining the 'Real Time Analytics' parameters, predictive maintenance goals, type of data being generated etc?
4. Has the right stack of sensors and devices been selected?
5. Has the right value chain collaboration for an end-to-end IoT solution been identified?"
ABOUT THE AUTHOR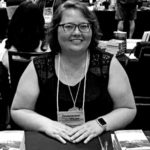 Kristina Knight is a freelance writer with more than 15 years of experience writing on varied topics. Kristina's focus for the past 10 years has been the small business, online marketing, and banking sectors, however, she keeps things interesting by writing about her experiences as an adoptive mom, parenting, and education issues. Kristina's work has appeared with BizReport.com, NBC News, Soaps.com, DisasterNewsNetwork, and many more publications.