Study: Employees bringing more apps to work
A new study out from LogMeIn may make business owners think twice about how their employees are working – solo and in groups – on the Internet. That is because about 70% of businesses have some 'BYOA' – bring your own app – presence. This even though many IT departments say only about 2.8 apps are 'brought in' to a business; in truth, the LogMeIn study estimates about 21 apps are BYOA.
While not all these apps are harmful, some can put business data at risk.
According to the report:
• 64% of employees are BYOA even if their work has a similar solution in place
• 59% of employee introduced collaboration apps are adopted
• 67% employee introduced remote access apps are adopted
• 81% of businesses say they'll have a BYOA policy in place over the next two years
• 39% of businesses aren't managing BYOA at all
What is maybe more startling about the study is that fewer than half of employees (45%) are consulting IT prior to bringing a new app into their workplace; meanwhile, about 30% of the time managers are provisioning apps rather than IT departments.
What are workers looking for in apps? More than half (56%) want mobile friendly apps while about 54% want simpler file sharing options.
As for how businesses are dealing with the introduction of new apps, more than one-third aren't dealing with it at all while 30% say they 'manage BYOA' by blocking apps and 29% say they analyze traffic logs and use monitoring devices to ensure BYOAs aren't a danger to the company.
ABOUT THE AUTHOR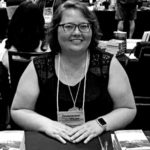 Kristina Knight is a freelance writer with more than 15 years of experience writing on varied topics. Kristina's focus for the past 10 years has been the small business, online marketing, and banking sectors, however, she keeps things interesting by writing about her experiences as an adoptive mom, parenting, and education issues. Kristina's work has appeared with BizReport.com, NBC News, Soaps.com, DisasterNewsNetwork, and many more publications.