Content marketing a growing marketing activity
The study, conducted by Redshift Research for Bite, surveyed 100 marketing decision makers and found that more brands now have a content marketing budget than before. For 40% content marketing is now a priority but for 30% it is not seen as essential to business.
Furthermore, 86% of companies have the necessary content marketing skills already in-house or are planning to acquire them.
The type of content viewed as most effective is social media content, cited by 53%, and is produced by 71% of brands. The second most effective content was said to be white papers produced by 38% of brands, followed by blogs (34%), video content (30%) and infographics (23%).
According to Mike Harvey, head of content at Bite, while content marketing is a powerful way in which to engage customers, it is also "one of the most hyped and misunderstood".
"It's great news that so many brands are dedicating budget to content but unless it is conceived using a deep understanding of its intended audience, based on the brand's DNA and to high editorial standards, the danger is it will just end up as content pollution rather than enriching its recipients' lives," said Harvey.
ABOUT THE AUTHOR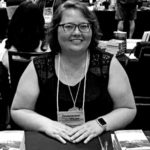 Kristina Knight is a freelance writer based in Ohio, United States. She began her career in radio and television broadcasting, focusing her energies on health and business reporting. After six years in the industry, Kristina branched out on her own. Since 2001, her articles have appeared in Family Delegate, Credit Union Business, FaithandValues.com and with Threshold Media.