Report shows mobile shift leading up to the Super Bowl
"Unlike last year when we didn't record any of these purchases leading up to Super Bowl time, it's an indicator of a notable behavioral shift, a willingness to buy big ticket items like large screen TVs digitally with mobile devices. This phenomenon is attributed to the "showrooming," when people check out products in person before buying them digitally," said Norman Fong, CEO and co-founder of BuyVia.
Other interesting findings include:
• 60″ TVs comprise more than one-third (35%) of TV searches
• Most TV purchases have been completed at retailer locations including BestBuy and Walmart
• 96% of TV searches are for LCD and LED sets
As for how in-game advertisers might fare on Super Bowl Sunday, BrandKeys data suggests 50% will go home happy – but about one-third will be disappointed.
"[The] Super Bowl has long been a showcase for innovative creative and always generates big audiences. But not all TV programs are the right choice for all brands no matter how super they are in attracting an audience not even if it is the Super Bowl," said Robert Passikoff, Brand Keys, founder and president. Agencies all hope their ads will be entertaining."
To get a glimpse of which brands might have the most success during the Super Bowl, Unruly has released their list of the 20 most-shared Super Bowl commercials. Topping the list, the 2011 Volkswagon: The Force commercial (5.24 million shares). Other highlights include:
• Budweiser 9/11 Tribute (2002) 3.34 million shares
• Budweiser Brotherhood (2013) 2.72 million shares
• Ram Trucks: Farmer (2013) 1.89 million shares
• Fast and Furious 6: Big Game Spot (2013) 1.51 million shares
ABOUT THE AUTHOR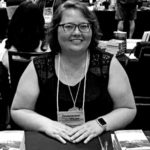 Kristina Knight is a freelance writer based in Ohio, United States. She began her career in radio and television broadcasting, focusing her energies on health and business reporting. After six years in the industry, Kristina branched out on her own. Since 2001, her articles have appeared in Family Delegate, Credit Union Business, FaithandValues.com and with Threshold Media.