85% of UK bloggers do not use affiliate marketing to monetize content
Affiliate marketing is not a new concept but it is currently booming in the UK. However, very few of the country's bloggers are grabbing a piece of the £9 billion in revenue being generated by the industry, according to research carried out by Paid On Results and reported in The Drum.
Of 967 surveyed, 85% said they did not implement affiliate marketing activity to monetize content on their blog. While 20% either could not be bothered (12%) or were not fussed about making money (8%), it is a lack of understanding of the marketing technique that was the reason most (37%) did not use affiliate marketing. Another 17% preferred not to use affiliate marketing so they could remain impartial towards brands.
"Whilst the affiliate marketing industry has exploded in recent years, there are some people that are clearly missing out on the financial rewards it can bring," says Graeme Sandwell, managing director at Paid On Results. "Bloggers should definitely do their homework on affiliate marketing, because even one reader that goes on to make a purchase though an affiliate link on your blog could make you a decent bit of money."
Earlier this year, the Mail Online became the first national newspaper in the UK to implement affiliate marketing.
"It is a bold move, as publishers have shied away from this model in the past because they were worried that such an approach would lead to questions about editorial integrity," writes Helen Southgate of The Guardian.
ABOUT THE AUTHOR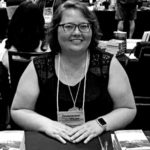 Kristina Knight is a freelance writer based in Ohio, United States. She began her career in radio and television broadcasting, focusing her energies on health and business reporting. After six years in the industry, Kristina branched out on her own. Since 2001, her articles have appeared in Family Delegate, Credit Union Business, FaithandValues.com and with Threshold Media.