Pew: Number of social media users age 65+ triples
While younger adults remain the predominant demographic on social networks, Pew's 'Pulse of the Internet' reveals the continuing rise of older users. Today, six out of 10 Internet users between the ages of 50 to 64 are on social networks, such as Twitter, Facebook and MySpace.
Furthermore, while just 13% of those over the age of 65 were users of social networking in 2009, that figure has tripled to 43%.
While Facebook is where the majority of older demographics can be found, Twitter, which has doubled its share of Internet users to 18% since 2010, remains mostly in the hands of the young. Thirty percent of Twitter users are between the ages of 18 and 29.
Overall, Pew's research found that nearly three-quarters (72%) of online adults now use some type of social network, a massive hike since 2005 when only 8% did so. However, the likes of Google+ and Facebook were either non-existent or restricted to youngsters back then. Among young adults between the ages of 18 and 29, 89% now use social media, as do 78% of those between the ages of 30 and 49.
ABOUT THE AUTHOR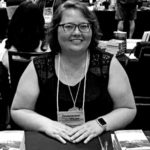 Kristina Knight is a freelance writer based in Ohio, United States. She began her career in radio and television broadcasting, focusing her energies on health and business reporting. After six years in the industry, Kristina branched out on her own. Since 2001, her articles have appeared in Family Delegate, Credit Union Business, FaithandValues.com and with Threshold Media.