Unruly: Stop pushing funny, it's not working
Instead of funny, new data out from Unruly suggests brands need to go emotional triggers other than the funny bone because humor is – gasp – subjective. In other words, what is funny to a marketing team on Day 3 of Campaign Development might fall flat to consumers watching a video clip.
"For brands looking to optimize their chances of viral success, the video really needs to reach a critical mass of viewers within the first 24 hours of its launch," said Sarah Wood, co-founder and COO of Unruly. "Creating shareable content is half the challenge; it's equally important to get the ad seen by the right audiences, where consumers are discovering and sharing video content in their native environments. With social video, brands can win fast and lose fast, so it's important to optimize the launch date for 'shareability' and get content trending quickly across the right distribution channels."
Other interesting findings from the report include:
• 48% of weekly video shares come between Wednesday and Friday, making Wednesday the optimal campaign launch day
• 25% of a video's shares happen within the first 3 campaign days
• The 2 most-shared videos from the 2013 Super Bowl were not inherently funny
• Ads with more than 1 emotional trigger garnered the most shares
And remember then while developing that next campaign – consumers are in a sharing mood. The Unruly report found that the sharing of Super Bowl ads increased more than 100% between 2012 and 2013. Ads from the 2013 Super Bowl were shared more than 7.7 million times.
ABOUT THE AUTHOR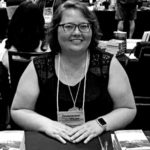 Kristina Knight is a freelance writer with more than 15 years of experience writing on varied topics. Kristina's focus for the past 10 years has been the small business, online marketing, and banking sectors, however, she keeps things interesting by writing about her experiences as an adoptive mom, parenting, and education issues. Kristina's work has appeared with BizReport.com, NBC News, Soaps.com, DisasterNewsNetwork, and many more publications.