Forecast: Mobile comm revenue to surpass $395b
Long Term Evolution (LTE), the industry term for 4G wireless technology, is expected to fuel the growth as consumers opt for faster smartphones, upgrade or buy their first tablet and begin using mobile devices for more content consumption.
The mobile communications market, says iSuppli, is expected to hit at least $398 billion this year, a 17% increase from 2011.
"LTE provides much faster access speeds and lower latencies than current 3G technologies, making real-time applications like video streaming and multiperson gaming not only possible, but usable," said Francis Sideco, senior principal analyst for wireless systems at IHS. "Because of this, both consumers and wireless providers are embracing LTE. The transition to LTE is driving growth both on the consumer and infrastructure ends of the wireless business in 2012 and beyond."
Meanwhile PQ Media data shows a 30% increase in mobile and social revenue for 2011; looking ahead they predict a 30.8% growth rate for 2012. The highest mobile revenue sector was mobile content and access closely followed by mobile advertising which accounted for more than 53% of revenues.
Their research further shows that, on average, US consumers over age 12 spent 100 or more hours accessing content via mobile devices in 2011; consumers spend about 400 hours (average) online using PCs.
ABOUT THE AUTHOR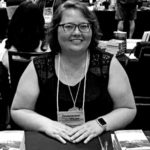 Kristina Knight is a freelance writer based in Ohio, United States. She began her career in radio and television broadcasting, focusing her energies on health and business reporting. After six years in the industry, Kristina branched out on her own. Since 2001, her articles have appeared in Family Delegate, Credit Union Business, FaithandValues.com and with Threshold Media.