Nielsen: People spending much more time in social
Nielsen's State of the Media: The Social Media Report finds that social networks and blogs are now dominating the time spent online in America; researchers believe one-quarter of users online time is now spent within the social space – with most of that time spent in Facebook. Across the social space, most consumers are sharing information, which is also pushing social commerce. Nielsen's findings show that 70% of social networkers shop online.
Other interesting findings include:
Tumblr has tripled its audience from 2010 to 2011
40% of social networkers access from mobile phones
Consumers over age 55 are driving social media usage
A new release from Badgeville could help brands take better advantage of the social space by incorporating social-type offerings within branded websites. Called Social Fabric the release brings real-time social information to any type of website, giving consumers access to content, commentary, reviews and other content. Then, using The Behavior Graph, it uses behavioral information to create a network of behaviors relevant to consumers' interests.
Kris Duggan, CEO of Badgeville said, "To reap the full benefits of gamification, businesses must add contextual social information to their rewards systems, and display real-time activity of any behavior, intrinsically motivating user behavior by showcasing what users are doing, along with relevant content, to their friends and other similar users. Social Fabric and The Behavior Graph make it easy for any website with a login system to add real-time notifications, activity streams, alert messages and follow functionality – the same features that have made the most popular sites on the web today so successful."
The social phenomena isn't only in the US. Nielsen's report finds that social networking is a global phenomena, with socnets and blogs accounting for the majority of time spent online in 10 global markets. Experts believe social networks reach about 60% of 'active' online consumers.
ABOUT THE AUTHOR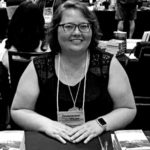 Kristina Knight is a freelance writer with more than 15 years of experience writing on varied topics. Kristina's focus for the past 10 years has been the small business, online marketing, and banking sectors, however, she keeps things interesting by writing about her experiences as an adoptive mom, parenting, and education issues. Kristina's work has appeared with BizReport.com, NBC News, Soaps.com, DisasterNewsNetwork, and many more publications.