Monday CRM 2023 Review: Features & Alternatives
All products recommended by Bizreport are selected by our editorial team, independent of our parent company. Some of our stories include affiliate links. If you buy something through one of these links, we may earn an affiliate commission.
Monday CRM is a robust suite of tools for managing projects, sales and marketing collaboration tools, and customer management system. It compares nicely to the best CRM software services, and lands in our top five for CRM functionality, customization, and data features.
Pros
CRM for reps

Listing and timeline data features

High level of customization
Cons
Limited integrations

High learning curve
Starting at $8 per user per month, Monday CRM is one of the most economical CRM and collaboration tools on the market. However, the system has a high learning curve and may not have enough features for those needing a higher level of analysis or reporting.
Monday is very economical, and with its collaboration tools may be the right choice for businesses' remote work and/or separate office situations. However, their support can be difficult to connect to, so businesses needing support may want to consider other options.
Monday CRM is a project management software system that includes customer relationship management, team collaboration, work management tools, and customer support services. While heavy on collaboration, this sales CRM software does have a number of robust features that may help a small business sales team automate tasks, create project plans, and create a sales process that will fuel business growth. The management platform is focused on collaboration and includes tailored onboarding and time tracking as some features, but also provides higher-level access including sales pipeline development, customer data analysis, and with paid plans and including guest access, deal management, and integrated apps. One of the more interesting features includes the ability to include HIPAA compliance, important for those in medical fields. From the base of collaboration, other automation and integrations help this customer management platform better manage clients, create a document library for reporting, and provide enterprise-grade security for marketing teams.
Monday CRM Advantages
Taken as a whole, all the features provided by Monday project management software may make this the right choice for those needing a high-level sales CRM included with work management tools, integrated customer support, and task management. The free version does include options like time tracking and drag-and-drop functionality, but paid plans will offer more versatility which will be needed as the sales pipeline grows and reps have to juggle task management with prioritized customer support
Efficient collaboration
Collaboration is the biggest selling feature for Monday, as it was built to help team members better engage not only with the customer base but with one another. At the free version level, team members can still access some of the most robust features including activity logs, embedded documents and document storage, and integration with mobile apps. The platform was built around the ability to better communicate so that existing workflows are more efficient. For management, Monday allows for interdepartmental teams to collaboratively plan for new product releases or even employee management. As a sales CRM, the platform offers high levels of automation and integrations that will be key in sales teams' ability to develop processes for advanced reporting, customer management, and project performance.
Reporting and analytics tools
From the initial project plan, Monday allows small teams to set deadlines and track project progress. The platform includes audit logs to track metrics like budgets, customer lifecycle, and time tracking so that you can identify compliance or other issues that may affect the business. Drag and drop functionality allows marketing team members to use existing templates or customize templates.
Integration support
Monday offers many integrations to help businesses track support team performance metrics, lead management, and contact management. These integrations can also help in the project development phase as teams develop, create, and curate the best content for marketing campaigns.
The Project management device
Monday offers a forever free plan which is robust and includes access to some high level features including online resources, a knowledge base, 24/7 customer service, and live webinars. However, paid plans will include more functionality. Finding the right balance in paid plans, which are based on "seats" rather than "users" may be problematic because actions within apps are limited on a monthly basis.
Sales Acceleration
Because of the platform's high level of customization and collaboration, it is possible for teams to quickly scale and see more robust sales with Monday.com. Better task and management, aligned with strong customer relationship management are several ways this management CRM tool helps teams better function as a unit.
Monday CRM Packages
Monday has several tiers for the price, which may be hard to understand. To begin, it offers a forever free plan, and robust paid plans. While other CRM providers base paid plans on the number of users, Monday bases paid tiers on the number of seats – the minimum "seat" size is three per team. For smaller businesses, this may be too many seats and may quickly price them out of the platform.
| | | | | | |
| --- | --- | --- | --- | --- | --- |
| | Individual | Basic | Standard | Pro | Enterprise |
| Users | Free | $8 | $10 | $16 | – |
| File storage | 500MB | 5 GB | 20 GB | 100 GB | 1000 GB |
| Unlimited boards | | | | | |
| Customizable notifications | | | | | |
| Dependency column | | | | | |
| Dashboards | 1 | 1 | 5 | 10 | 50 |
| Private boards and docs | | | | | |
Individual Plan
The individual plan is a free forever plan and offers customizable notifications and 500 MB of file storage. However, it limits how teams go about creating boards and doesn't offer private boards or document elements.
Basic Plan
Most small businesses will begin with the basic plan, which starts at $24 for three seats ($8 per user) per month. Basic includes 5 gigs of storage, customer phone support, customized notifications, and unlimited boards. This plan only includes a single dashboard.
Standard Plan
The Standard plan builds on the Individual and Basic plans; it starts at $30 per month, annually billed, for up to three seats. The standard plan offers additional automation, includes guest access for collaboration outside of the business, and 20 gigs of storage space. This plan includes up to five dashboard views.
Pro Plan
The Pro plan expands to include collaborative boards and some reporting abilities including dependency columns, more integrations, and up to 10 dashboard views. The Pro plan starts at $48 for three seats, billed annually, and 100 gigs of storage.
Enterprise Plan
The Enterprise plan is Monday's top-of-the-line plan and is customizable to what your business needs. It includes up to 50 dashboard views, the highest number of integrations with mobile apps and automation, security, customized onboarding, and a promised 99.9% uptime. This tier doesn't have known pricing plans, or known seat numbers, but does include 1,000 gigs of storage.
Monday CRM Quick Overview
Best Overall Value
List and timeline views
Highly integrated
Pricing starts at $8 per user per month, for up to 3 users
Monday CRM Customer Reviews
Independent reviews are overall positive for the platform. For collaboration, Monday may be one of the best team platforms on the market. The system is user-friendly and includes a project management tool as well as task management, and other business solutions.
Monday.com CRM software tools cover almost all your basic and more advanced CRM needs, going beyond sales to include marketing and customer service too.

CRM.org
Monday.com's sales CRM platform helps teams track customer data and manage the entire sales cycle with easy-to-build custom automations to eliminate repetitive tasks and manual work.

Business News Daily
Monday.com is excellent for small and mid-sized businesses because it has an intuitive and visually appealing user interface with self-explanatory names given to different elements.

Forbes
Monday CRM Service Review
Review of Monday CRM
| | | |
| --- | --- | --- |
| Overall Pricing and Value | | 90% |
| Cost Value | | 85% |
| Customer Support | | 93% |
| Ease of Use | | 87% |
| Included Features | | 95% |
For businesses looking for a high level of collaboration, a generous number of users/seats, and management tools, Monday is a good choice. The platform includes 24/7 support via web form, but talking to a human may take more time. However, their on-site knowledge base will likely help to bridge the gap as technical issues arise. The platform also includes live webinars each day for problem-solving and general team building.
Is This Brand Right For You?
Monday CRM offers a highly integrated suite of tools that is simple enough for beginners to understand how to begin using, but that also includes highly effective customer support, the ability to create plans, curated deal management, and tailored onboarding in the highest tiers. These additions make the platform highly versatile for the right teams.
Cost Value
For highly collaborative teams, this platform offers a lot of power. However, for those just beginning and/or with smaller teams for sale CRM, the value may fall short as pricing plans are based on a minimum of three users per "seat". If your business only has two marketing reps the pricing may simply be too high; in those cases, though, the forever free/individual plan may be a good compromise so that the business can continue to build its project management tool processes.
Customer Service
Customer service may be one area where many small businesses feel overwhelmed. Monday offers 24/7 support through a web form, access to their online knowledge base, and daily tutorials and web events to help users better navigate the system. However, for higher-level questions and problems, it may be more difficult to access a human, making customer service a trouble spot.
Ease of Use
The platform is rated high for ease of use, with many users praising the drag-and-drop features on the management center, conversation panels for collaborative conversations, and simple visual aesthetic. These elements allow teams to work closely together and create more efficiency in processes.
Included Features
Monday's content creation and curation features are some of the most robust on the market, and as a project management platform or CRM tool make it simple to create processes and workflows that create a more efficient team atmosphere for many small businesses. The platform offers a number of templates available for use, but teams can also create their own CRM templates that are specific to their needs. This CRM functionality is key for businesses that are beginning to scale and build their revenue base. Other key features include lead and deal tracking, customer analysis, custom dashboards, sales pipeline views, and contact management.
Overall
Like Zoho CRM, Monday CRM lands in our top ten because of its versatility, generous user base, and forever free pricing tier. This platform is a good solution for medium-sized businesses and rapidly expanding businesses as teams can build quickly and efficiently to manage tasks, assign tasks, and create stronger workflow processes.
2 Top Monday CRM Alternatives
Zendesk Sell
Hubspot CRM
Monday CRM
Overview
Integration with Zendesk's help desk
Robust reporting features
Pricing begins at $19 per month per user
A free version paid pricing starts at $45/month for 2 users
Supports integrated payments
Can be set up same day
List and timeline views
Highly integrated
Pricing starts at $8 per user per month, for up to 3 users
Award
Most Versatile
Fastest Setup
Best Collaboration Tools
Rating
4/5
4/5
4/5
Detail
Read more
Read more
Read more
Link
Zendesk Sell
Zendesk Sell has many great features, perhaps the highlight is its integration into Zendesk Support. However, companies in need of advanced customer management may be disappointed in the offerings. The sales CRM platform is focused on streamlining the sales pipeline and development side so that teams can focus on the customer.
Zendesk Sell ranks in our top five of the best CRM software because it is cloud-based, has integration options, and its pricing structure is a good value. However, businesses with larger sales teams or in need of more robust sales CRM, data, or customer management tools will likely need a different option.
Hubspot CRM
Hubspot lands in our top two CRM software platforms because of its ease of use, generous pricing structure, and highly customizable features. The platform has been a top player in the space for several years, and its paid tiers include not only CRM but marketing and additional service features. This makes the platform a well-rounded solution for small to large businesses.
The drawback to Hubspot CRM, like Zoho CRM, is that some of the more basic CRM features are available only at higher-priced tiers. However, its ease of use and robust basic features make this platform worth a look for both smaller and larger businesses in need of a sales CRM system to manage customer support, data, and sales.
Conclusion
Monday offers a solid base for security, is HIPAA compliant, and works within the best practices for major security providers. The user interface is visually pleasing and simple to understand, allowing for collaboration within a specific team or between teams located in different departments or even locations. For businesses looking to quickly scale and build efficient processes, the platform will allow for a smooth transition and workflow development.
Frequently Asked Questions (FAQs)
How much should CRM cost?
Some platforms begin with free CRM software and offer paid platforms after the free trial period. This trial is a good way to "try before you buy" to make sure the CRM is the right fit for your needs.
How do I know which CRM is right?
When choosing a sales CRM system, most businesses must consider how the platform will integrate marketing campaigns, sales automation, reporting capabilities, and customer service agents with CRM services industry so that business sales strategies are always in focus.
Who needs sales CRM?
CRM business solutions are beneficial for both small businesses and large sales reps. Business management software solves the problems of data collection across multichannel marketing campaigns, offers a better understanding of consumer satisfaction, and helps to define your business needs. This, in turn, results in teams saving time, increasing productivity, and higher revenue for business owners.
ABOUT THE AUTHOR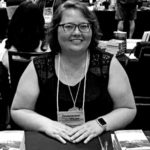 Kristina Knight is a freelance writer with more than 15 years of experience writing on varied topics. Kristina's focus for the past 10 years has been the small business, online marketing, and banking sectors, however, she keeps things interesting by writing about her experiences as an adoptive mom, parenting, and education issues. Kristina's work has appeared with BizReport.com, NBC News, Soaps.com, DisasterNewsNetwork, and many more publications.
ABOUT THE REVIEWER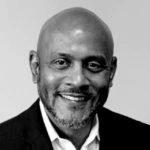 He is an organized and creative thinking sales management professional with experience in outside and inside sales in various markets. Working as freelancer in the Greater Boston Market, he moved to St. Louis and became an Account Executive, then a Sales Manager managing and coaching 12 sales reps covering a nationwide territory. He has developed his team with a combination of consultative selling and value before price coaching mindset which has won him a President's Cup and many other financially rewarding awards at RICOH. His most recent role as a Continuous Improvement Manager provided insight into the importance of delivering a quality product in alignment with the value and reputation of his organization. It further enhances the aspect of selling on value as opposed to price.
+ 2 sources
monday.com: Work the way that works for you. monday.com. Accessed October 19, 2022. https://www.monday.com
BBB: Start with Trust® | Better Business Bureau®. www.bbb.org. Accessed October 19, 2022. https://www.bbb.org