Releasing Resources to Support Growth – The Long-Term Benefits of Finance Transformation
CFO Research Services and Concur developed the hypotheses for this research jointly. This study discovers how companies have deployed the savings they've realized so far through their transaction-processing improvement efforts. Their survey of senior finance executives in North America reveals that the finance function has freed time and resources to pursue high-value activities like decision support and financial planning and analysis as a result of transaction-processing automation.
They find that transaction-processing improvements are not only valuable because they help companies reduce cost, error, and risk—they're valuable because they allow finance executives to turn their attention to the high-value activities that advance a critical organizational objective: promoting sustained, profitable growth.
A report prepared by CFO Research Services in collaboration with Concur.
ABOUT THE AUTHOR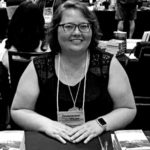 Kristina Knight is a freelance writer based in Ohio, United States. She began her career in radio and television broadcasting, focusing her energies on health and business reporting. After six years in the industry, Kristina branched out on her own. Since 2001, her articles have appeared in Family Delegate, Credit Union Business, FaithandValues.com and with Threshold Media.