Oracle Netsuite Review In 2023: Features & Alternatives
All products recommended by Bizreport are selected by our editorial team, independent of our parent company. Some of our stories include affiliate links. If you buy something through one of these links, we may earn an affiliate commission.
Oracle NetSuite is an all-in-one ERP system for small and medium-sized businesses.
Pros
All-in-one ERP system

Cloud-based for easy version updates

Good security features

Different versions for different industries
Cons
Overwhelming amount of information

Learning curve 

Help system is confusing

No free trial
Inventory management

General ledger

ERP platform

CRM platform
Founded in 1999

Acquired by Oracle in 2016
Oracle NetSuite's core platform is a cloud-based enterprise resource software that includes accounting support, inventory management, order management, and tax management. There are further modules that users can add on to customize their experience, including payroll, human resources, performance management SuiteCommerce, demand planning, manufacturing, contract renewals, andm ore.

NetSuite ERP is a sophisticated platform that has a wide breadth of capabilities and features, which may be overwhelming to some users who are needing more simple features. However, having all these helpful tools in one platform is highly valuable.
Oracle Netsuite Advantages
Let's take a look at some of the advantages of using Oracle NetSuite.
Real-time Visibility Of Data
Through NetSuite's robust reporting features, users can take a look at real-time data within their company at any point. This gives them the visibility they require to make informed decisions, and can cover a range of business functions from HR to accounting and more given the breadth of applications within NetSuite ERP.
Flexibility
NetSuite is highly customizable, giving users the flexibility to alter the platform to their specific needs. Given all the tools and capabilities available on the software, it can be overwhelming, though the personalization features make it more manageable. Plus, their service offerings are flexible, supporting businesses as the company grows.
Give A Great View Of the Supply Chain
NetSuite ERP gives a good view into a company's supply chain. This is possible through the supply chain management software they offer, which monitors everything down to stock management. So, companies that manage order fulfillment centers can communicate directly with vendors through the platform, track inventory records, run reports, and more.
Better Financial Planning
Their financial management solution is a great advantage to customers, as it gives visibility into the financial processes of the business. The reporting capabilities are a great aspect of this, as business owners can receive real-time visibility into the finances of their company.
Oracle Netsuite Packages
Now that you understand the main benefits of Oracle NetSuite, let's take a look at some of their packages and different pricing structures.
| | | | |
| --- | --- | --- | --- |
| | NetSuite General access user | NetSuite Employee Self Service | NetSuite Planning & Budgeting user |
| Monthly fee | $99 | $19 | $120 |
NetSuite General access user
One of the roles that users can have within NetSuite is the general access role, which includes the majority of standard roles like administrative, account managers, project managers, accounting, sales, and support management. Users with this type of access can perform all major actions in the platform, and are fully customizable.
NetSuite Employee Self Service
This type of access is granted to employees that need to use the platform for time tracking, submitting expense reports, and entering paid time off. The capabilities with this access are not very deep, hence the lower price point.
NetSuite Planning & Budgeting user
This type of access allows for company-wide planning and modeling capabilities. Within this access, customized workflows work to each company's advantage, giving them the reporting and collaboration capabilities they require for adequate financial management.
Oracle Netsuite Quick Overview
Quickly, let's get a reminder of the main benefits of the Oracle NetSuite platform.
Best Overall Value
All-in-one ERP system
A lot of data and information are available
Real-time data visibility
Oracle Netsuite Customer Reviews
NetSuite has great user ratings from customers as seen on Gartner. Let's take a look at some of the NetSuite reviews by customers.
Being a cloud-hosted system makes maintenance and support much easier. It allows for a lot of customization for our needs, so it can grow with you as your business scales. You can modify it as much as you want to adapt it to the particular needs of your company. You can write javascript inside it to fully automate so many business processes and apply business logic. If the company did not have internal IT support, NetSuite has that covered as well. If the company would also like to have a NetSuite expert on their payroll, NetSuite does not hide their source code and can teach their administrators how to use and create procedures for the individual business they work for. The remote functionality is also great, especially in this day and age.

Senior Data Analyst
Very poorly designed and not at all user friendly. You can tell that they added a ton of features without considering how they would work together.

Software Engineer
Netsuite is an incredible platform that can support many verticles. I've worked with it for over 6 years and it is incredibly flexible, always up to date, and constantly improving.

App Administrator
NetSuite ERP is great for a mid-size manufacturing company like ours. We are able to take advantage of WIP and Routing to drive our entire production process.

Director of Administration
Oracle Netsuite Service Review
Review of Oracle Netsuite
| | | |
| --- | --- | --- |
| Overall Pricing and Value | | 88.75% |
| Cost Value | | 80% |
| Customer Support | | 85% |
| Ease of Use | | 90% |
| Included Features | | 100% |
Now that you understand how the NetSuite customer community feels about the platform, let's take a final look at Oracle NetSuite to help you determine if it's the right fit for your business's needs.
Is This Brand Right For You?
NetSuite is a business management solution capable of monitoring many different departments within a business. Because of these advanced capabilities, it may not be the best fit for smaller organizations that don't need the wide range of business intelligence that the platform brings. Given the higher price point, there is still a lot of value customers can gain, especially those aiming to use a number of the applications and integrations available.
Cost Value
So does NetSuite offer a good value for money paid by customers? They can be on the more expensive side, though this is justified by the depth of tools and services they offer. So yes, they do offer good value for money if you are utilizing all the features and capabilities, though if you have simpler needs, you may search elsewhere for a more budget-friendly option.
Customer Service
There are a number of ways to contact NetSuite customer service, including via phone, email and live chat. This makes their support team highly accessible and ready to help users with whatever issues they're facing.
Ease of Use
The Oracle NetSuite has an easy-to-navigate user interface, though there is a learning curve associated with using the platform. Given the number of features, applications, and capabilities within the software, it may be easy for users to get turned around and lost, though the platform integrates well with each of the applications so it's easy to navigate between them all without leaving the platform. So, you could say it's user-friendly once you are familiar with the platform.
Included Features
Oracle NetSuite shines with the seamless integration of a large number of applications and add-ons that businesses may require. This integrated system offers a range of features and capabilities that can't be matched by other software options, between its customer relationship management platform, accounting software, HR support, warehouse management for manufacturers, and much more. While this may be overwhelming for some small businesses, companies with more sophisticated needs can get good value for money with this platform given all the available features.
Overall
The Oracle NetSuite system is very comprehensive and sophisticated cloud software for small and medium-sized businesses to monitor a range of departments and business processes. This enterprise resource planning system has a variety of applications, ranging to support for warehousing operations to order management, revenue recognition, accounting functions, monitoring financial data, and more.
It is a dynamic, powerful tool that can be overwhelming for certain users who don't require all the processes, and the setup process can be intense given the learning curve users must undergo to utilize all the features. However, the value and information that can be gained from this cloud computing platform cannot be understated, and is a great tool to keep track of all operations as a business grows.
2 Top Bluehost Alternatives
| | | | |
| --- | --- | --- | --- |
| | Quickbooks | Xero | Oracle Netsuite |
| Overview | QuickBooks Online is accounting software that aims to help businesses of all sizes automate their accounting processes. | Xero is widely-used accounting software for small businesses or any seasoned business owner. | Software-as-a-Service ERP systems for small and medium-sized businesses |
| Award | Best overall | Most Affordable | Best all-in-one platform |
| Rating | 4.5/5 | 4.3/5 | 4.4/5 |
| Link | | | |
Quickbooks
QuickBooks Online is an accounting platform preferred by customers for its user-friendly interface and easy collaboration with bookkeepers and accountants. The user ratings that QuickBooks has are quite low, though they are still a widely-used platform that many small and medium-sized businesses rely on given its easy and structured flow.
Xero
Xero is another popular accounting software for small business entities. The platform seamlessly integrates with a wide range of third-party software and has great customer feedback. It offers the basic accounting features that all businesses need, like a bank reconciliation tool, invoice and sales tax tracking, document management, payment processing tool, expense reports, financial reporting, and more.
Conclusion
As is clear from the Netsuite reviews from customers and the research we've done about the platform's advantages, NetSuite is a great resource for businesses as they manage multiple departments with one software. There are a variety of capabilities, applications, and integrations possible within NetSuite, allowing businesses to monitor their accounting processes, finance processing, HR departments, supply chain management, inventory tracking, supplier relations, and more.
Frequently Asked Questions (FAQs)
How does NetSuite compare to Microsoft Dynamics?
Comparably, NetSuite is a more comprehensive and all-in-one platform for businesses.
Are there capabilities for vendor onboarding in NetSuite?
Within NetSuite, businesses don't have to wait for a vendor response outside of the platform anymore. They can easily onboard the vendor to the platform, improving supplier relations and keeping the supply chain more on track. The vendor will gain access to an online dashboard, so business vendor response times can be quicker and the team can work efficiently. Vendor response times often keep teams waiting, so this capability is very helpful and gives businesses a better picture of the total supply chain. 
Is NetSuite a financial management solution?
There are capabilities within the platform that can help an account manager monitor financial performance through data tracking and reporting. 
Does introducing an ERP generally require an implementation team?
When a business introduces a comprehensive ERP like NetSuite, it can be helpful to create an internal team focused on the implementation of the software to create a structured process or system that makes sure all departments are adapting well to the new system. So although it's not always required, it is recommended. 
Is there a NetSuite ERP video for training available?
There are countless tutorials and videos available on the internet to walk you through how to utilize the platform. 
Does Oracle NetSuite allow for multi-company management?
From our research, we can see that Oracle NetSuite will allow users to manage multiple companies at once.
Supply chain coordination's possible in NetSuite?
Yes, the platform allows users to view the entire process and see how key information's related to one another for best practices and to avoid any potential bottlenecks. 
ABOUT THE AUTHOR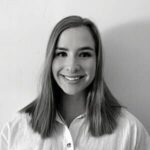 Bailey Schramm is a writer based out of Jackson Hole, WY, primarily covering topics and trends in financial services, business, and the blockchain. With a background covering stock market developments for a major FinTech company, she now provides SEO and content strategy services to financial service companies and tech startups.
ABOUT THE REVIEWER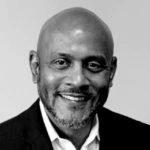 He is an organized and creative thinking sales management professional with experience in outside and inside sales in various markets. Working as freelancer in the Greater Boston Market, he moved to St. Louis and became an Account Executive, then a Sales Manager managing and coaching 12 sales reps covering a nationwide territory. He has developed his team with a combination of consultative selling and value before price coaching mindset which has won him a President's Cup and many other financially rewarding awards at RICOH. His most recent role as a Continuous Improvement Manager provided insight into the importance of delivering a quality product in alignment with the value and reputation of his organization. It further enhances the aspect of selling on value as opposed to price.
+ 1 sources
Bizreport Advisor adheres to strict editorial integrity standards avoids using tertiary references. We have strict sourcing guidelines and rely on peer-reviewed studies, academic research. To ensure the accuracy of articles in Bizreport, you can read more about the editorial process here.
Gartner I. Oracle NetSuite ERP Reviews, Ratings & Features 2022 | Gartner Peer Insights. Gartner. Published 2022. Accessed October 15, 2022. https://www.gartner.com/reviews/market/cloud-erp-for-product-centric-enterprises/vendor/oracle/product/oracle-netsuite-erp