How To Create An LLC In Utah 2023: Free Guide
Many small businesses begin as partnerships or sole proprietorships. Corporate owners frequently wish to upgrade to a business entity that is distinct from their personal financial affairs as their company expands. An S-Corp or C-Corp with a board of directors and complex filings, however, might seem overwhelmingly complex and expensive. This is where the LLC, or Limited Liability Company, comes in. This is the simplest way to form a separate legal entity for your Utah LLC. While still simple to set up and manage, this structure is quite effective at keeping corporate obligations and debts separate from the owner's personal accounts. As a prospective LLC founder, you may wish to use third-party LLC formation and registered agent services to make the process go even smoother. We outline the entire procedure for forming an LLC in Utah in this article, along with an evaluation of the top platforms for quick and dependable LLC formation services.
What is an LLC?
LLC stands for a limited liability company in the business world. For small business owners, an LLC is a well-liked corporate business entity. LLCs combine the simplicity of the formation of sole proprietorships with the lack of intricate operations of a C-Corp or S-Corp. The LLC structure's primary benefit is that it isolates an owner's personal liability from that of their company. The owners, referred to as members, are bound by an operating agreement that sets out the terms of the day-to-day business operation.
What is an LLC in Utah?
In Utah, limited liability companies (LLCs) are a type of small business entity that resembles a corporation. The Utah Department of Commerce is responsible for monitoring company licenses and state compliance for Utah LLCs. LLCs divide the owner's financial obligations between their personal and professional assets and accounts. The LLC conducts business as a separate legal entity. The main benefit of an LLC is that it offers liability protection and separation, thereby protecting the owner's personal assets against risk.
Read More: Best LLC Formation Services in Utah 2023
Requirements to Create a Utah LLC?
The prerequisites for a Utah LLC only take a few steps. The business owner must appoint a registered agent and submit a unique name. Once these steps are complete, the formation documents can be filed with the Department of Commerce.
Appoint a Registered Agent
LLCs in Utah are required to set up a Utah address for business correspondence. Tax invoices, court summonses, subpoenas, and any other correspondence sent by a government entity fall under this category. It can be challenging for an LLC member to act as the registered agent because they are not always at the same place every day and must be present to receive these documents. Consequently, using professional registered agent service to act as your registered agent may be a wise move.
LLC's Name Must Be Different From an Existing Business
A new Utah LLC must choose a name that differs from already-existing businesses that have been registered in the state for trademark and clarity purposes. If you select one that is too close to an already established company, it may confuse customers or hide the true nature of the enterprise. Names require the business division's approval. Therefore, wait until the Utah Secretary of State confirms the registration of your name before purchasing business cards, signage, or other collateral.
Benefits of Creating an LLC in Utah
A Utah LLC is simple to set up for business owners, combining the best features of a corporation and a sole proprietorship. LLCs, in general, shield the owner's personal assets from any liabilities or lawsuits arising from the business. As a result, if the company is sued, goes bankrupt, or is liable for damages, any resulting judgment is enforced against the company's assets, not any individual member's personal finances. Even with this advantage, LLCs are typically easy to set up and operate, as opposed to corporations, which require complex filings and corporate boards.
How Much Does an LLC Cost in Utah?
LLCs are fairly inexpensive to start. It costs $22 to reserve your business name, $54 to file for the certificate of organization, and then $18 to file your annual report. Overall, it costs under $100 to form a Utah LLC.
6 Basic Steps To Create an LLC in Utah 2023
When creating a new LLC in Utah, there are a few simple steps to take. The business owner must select an appropriate name, choose a registered agent, file organizational paperwork, prepare organizational filings, and obtain an EIN number.
Choose a Name for Your LLC in Utah
Every LLC in Utah must begin with a name that can serve as the business identity and not be confused with other existing businesses. The prospective file should begin by proposing a name that follows Utah naming rules, then searches to make sure the name is open.
Naming Rules in Utah
The Utah LLC business name should be distinguishable from any other existing business in the state. Do not spend money on business cards, domain names, or other collateral until the state has certified your name. Additionally, the Division states that the name must include "limited company," "limited liability company," "L.C.," or "L.L.C." The name of a limited liability company may not include "association," "corporation," "incorporated," "limited," "limited partnership," "L.P." or "Ltd."
Read more about Naming Rules in Utah.
Searching Available Name in Utah
The Divison of Corporations and Commercial Code provides a searchable database where you can find business names registered in Utah. Avoid using any names that are too similar to existing businesses that they may cause confusion over identity.
Read more about Searching names on the State of Utah website.
Choose a Utah Registered Agent
When creating a Utah LLC, the company has to have a mailing address and a designated recipient for official correspondence. The official person to receive this correspondence is the Utah registered agent. Every Utah LLC must have an agent responsible for receiving and signing correspondence from governmental bodies or the courts. In some circumstances, a member may act as the agent, however, this is frequently difficult because the members are rarely consistently present in one place during business hours on a daily basis. Therefore, many LLC owners use a registered agent service. The official documents are received by these hired agents, who appropriately categorize and make them available to the members.
Read More: Best Utah Registered Agents 2023
File Organizational Paperwork With the State
The Articles of Organization are the primary document to be filed when forming an LLC. They are specific kinds of incorporation paperwork for LLCs. The documents record the ownership structure, as well as each founding partner's rights, obligations, and duties. The founding owner or partners are then considered "members" of the LLC.
Prepare a Utah LLC Operating Agreement
The operating agreement is a separate document that specifies daily operations, in contrast to the articles of organization, which establish the business's opening parameters. The guidelines and processes are outlined in this legal document. The LLC members' management of the business is governed by this agreement.
Obtain an EIN for Your Utah LLC
For your Utah LLC, you must have an Employer Identification Number (EIN), which is a federal identification number required of all corporate entities. This number is utilized by the Internal Revenue Service for tax reporting. On the IRS website, you must fill out some basic information about your LLC before receiving a corporate identification number.
Annual Compliance and Taxes
Every Utah LLC is required to provide a Utah LLC annual report in accordance with the regulations of the. Utah Division of Corporations and Commercial Code in order to keep their Utah LLC certificate active. For the LLC to continue operating, Utah first requires an Annual Report. The identities of the members, managers and registered agents are updated in this report. The LLC is also a separate legal entity that must submit yearly tax returns to both the State of Utah and the federal government. Remember, your business must also pay the Utah state sales tax and any local sales tax.
The Top 2 Limited Liability Company Services in Utah
Online access to LLC creation services is available to business filers. Entrepreneurs can focus on their important business tasks, while leaving incorporation and compliance paperwork to these platforms. They provide assistance  completing the necessary papers for incorporation, handle annual compliance, act as registered agents, and offer other crucial services. The easy process, knowledge, and support offered are a powerful support for new small business owners. After carefully examining a variety of services, we have determined that Zenbusiness and Northwest Registered Agent are the top 2 LLC services in Utah.
Zenbusiness
Zenbusiness is a more recent player in the market for expert LLC formation and registered agent services. Nonetheless, they are developing a merited reputation as a rising leader. Customers have overwhelmingly posted good reviews praising the platform's speed, simplicity, and user experience – with many of these occurring just in the last few years. The Zenbusiness platform is a user-friendly, intuitive, and modern platform. Many business owners discovered that it only took them less than 30 minutes to complete the paperwork. Additionally, they provide registered agent services together with a variety of other features in three cost-effective packages with excellent returns on investment. If you are looking for a less expensive, easier to navigate, and faster alternative – Zenbusiness is the superior selection for your Utah LLC.
Northwest Registered Agent
Northwest has a long history of success in the professional LLC services industry, effectively assisting three million LLC owners with the establishment and management of their businesses. The unmatched personal service that Northwest is committed to is one of its highlights. You can reach their corporate guides by phone, and you'll never have to chat with a bot or endure an automated menu. Northwest values dependable customer service harkening back to the past when a personal touch was paramount. Northwest Registered Agent, as suggested by their name, also offers first-rate registered agent services. Business owners should anticipate efficient, precise, and reliable registered agents. Northwest also boasts about their excellent level of data protection. Your confidential information is never disclosed since they never use outside suppliers – all of their agents and couriers are internal employees. If you value superior registered agent services, and personal communication, Northwest is the top choice for your Utah LLC.
Read more: Best LLC Services In 2023
Final Thoughts
It's a good idea for business owners to keep their personal funds and identity separate from their business operations. This procedure can be quick and affordable with a Utah LLC, creating a new legal business entity while shielding the owner from liabilities. This form of business entity is frequently the ideal choice for a small business because LLCs are considerably simpler to set up and operate than other types of corporations. Many business owners find it beneficial to hire LLC formation and registered agent services to handle the paperwork and filings to simplify the process. We discovered that Zenbusiness and Northwest Registered Agent are the top service providers in the industry. Northwest offers the most secure registered agent service, the most extensive track record, and the perfect personal touch. Zenbusiness is quick, simple to use, and has a growing following who praise its ease of use and value. Small business owners will find valuable support from either platform as they take their journey to the next step with a Utah LLC.
Frequently Asked Questions (FAQs)
Many small businesses begin as partnerships or sole proprietorships and wish to upgrade to a corporate structure in order to establish a business entity that is distinct from their personal financial affairs as their company expands. The Limited Liability Company ( or Utah LLC) is the simplest way to form a separate legal entity for your Utah LLC. While still simple to set up and manage, this structure is quite effective at keeping corporate obligations and debts separate from the owner's personal accounts. Utah LLC founders often use third-party LLC formation and registered agent services to make the process go even smoother.
Are online LLC services legit?
Yes.  There are many online LLC formation companies that provide dependable service.  Utilize professional reviews and customer ratings to verify the effectiveness of any particular platform.

What is a registered agent?

Each Utah LLC must have its own registered agent.  The agent is a person present at a physical address during business hours who receives official government correspondence.

Is LLC separate from my personal accounts?
Yes.  An LLC is a limited liability company that separates the owner's personal accounts from and corporate liability.  Thus, you should establish a business bank account and  business credit card so as not to commingle the funds.

ABOUT THE AUTHOR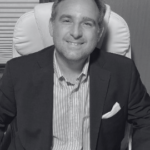 Dr. Jeffrey Christo is an educator, academic researcher, writer, and business analyst from the United States. His educational background includes a BA degree in History, Master of Science in Teaching, and Doctorate in Educational Leadership. Dr. Christo specializes in leadership, staff development, building organizational capacity, and systems. A lifelong learner, Dr. Christo is also currently a student pursuing an additional doctoral study in Business Administration. In the business world, Dr. Christo's areas of interest include organizational improvement, organizational analysis, organizational climate and culture, competitive advantage, real estate, and niche branding.
ABOUT THE REVIEWER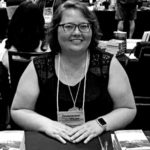 Kristina Knight is a freelance writer with more than 15 years of experience writing on varied topics. Kristina's focus for the past 10 years has been the small business, online marketing, and banking sectors, however, she keeps things interesting by writing about her experiences as an adoptive mom, parenting, and education issues. Kristina's work has appeared with BizReport.com, NBC News, Soaps.com, DisasterNewsNetwork, and many more publications.
+ 6 sources
Bizreport Advisor adheres to strict editorial integrity standards avoids using tertiary references. We have strict sourcing guidelines and rely on peer-reviewed studies, academic research. To ensure the accuracy of articles in Bizreport, you can read more about the editorial process here.
Business | Utah.gov: The Official Website of the State of Utah. Utah.gov. Published 2019. Accessed January 30, 2023. https://www.utah.gov/business/
Business Name Conventions and Policies. corporations.utah.gov. Accessed January 30, 2023. https://corporations.utah.gov/business-entities/business-name-conventions-and-policies/
Utah Business Search – Utah.gov. secure.utah.gov. Accessed January 30, 2023. https://secure.utah.gov/bes/index.html
IRS. S Corporations | Internal Revenue Service. Irs.gov. Published 2018. Accessed January 30, 2023. https://www.irs.gov/businesses/small-businesses-self-employed/s-corporations
IRS. Limited Liability Company LLC | Internal Revenue Service. Irs.gov. Published 2019. Accessed January 30, 2023. https://www.irs.gov/businesses/small-businesses-self-employed/limited-liability-company-llc
Employer ID Numbers | Internal Revenue Service. Irs.gov. Published 2012. Accessed January 30, 2023. https://www.irs.gov/businesses/small-businesses-self-employed/employer-id-numbers