Gusto Review 2023: Features & Alternatives
All products recommended by Bizreport are selected by our editorial team, independent of our parent company. Some of our stories include affiliate links. If you buy something through one of these links, we may earn an affiliate commission.
Pros
Multiple plans to choose from

Integrations with other tools

Convenient all-in-one platform

Strong online reviews
Cons
Expensive

Integrations can be a challenge

Customer support is hit or miss
Integrations with other software

Flexible pricing

Helpful online resources

Manage all HR tasks together
Founded in 2011

Based out of San Francisco, CA

1,001-5,000 employees
What Is Gusto?
Gusto is an all-in-one payroll and HR resource center for businesses. You can use Gusto Payroll to manage employee payments and payroll taxes. Along with this payroll software, you also get helpful tools for managing employee benefits and automatic payroll tax filing.
From benefits administration and automated tax filing to contractor payments and health insurance and time tracking, Gusto does it all. You can even create and run employee surveys through it and manage your onboarding tools.
The platform also comes with many online resources, which can help with everything from basic payroll and tax filings to tax software and cash accounts. Gusto is truly an all-in-one platform that's perfect for a small business looking for scalable payroll support and help with things like a benefits package and health benefits.
Gusto Advantages
Gusto is a full-service payroll and employee benefits tool. But it's not the only payroll software out there. With that in mind, here are a few of the unique advantages that creating a Gusto account for processing payroll brings to the table.
All-In-One HR Platform
Gusto is a full-service payroll software that lets you manage your entire HR department from a single platform. It can help with:
Health benefits
Workers' compensation
Gusto wallet and pay stubs
Time tracking for hourly employees
Commuter benefits
Local tax filings and local payroll taxes
Hiring and onboarding
And more
You get everything you need to run payroll, benefits tracking, health insurance plans, employee pay from the Gusto wallet app. Being able to manage all of this in a single place can be very helpful for small businesses.
Save Time With Automation
Gusto doesn't just give you the ability to manage payments for salaried employees. It can also automate payroll for you in a variety of ways. For example, it will automatically calculate taxes, sync QuickBooks payroll, keep tabs on payroll processing and health insurance benefits, and much more.
If you're looking for automated payroll support with your HR tools, then this payroll software could be right for you.
Integrate With Existing Tools
Another great feature for small businesses is Gusto's ability to integrate with the tools you're already using, such as QuickBooks. This makes it much easier to complete a full service payroll migration regardless of the accounting software or payroll solution you're using now.
Helpful Online Tools and Resources
Gusto also gives you access to a wide variety of tools and online resources. They have a burn rate calculator, employee payroll calculator, hiring and onboarding tools, an employee handbook builder, and other comprehensive payroll tool and expense management options to choose from.
Multiple Customer Support Contact Options
With Gusto's popular accounting software, you also get access to several different forms of support, ranging from priority phone support to live online chat and email help. This allows you to get the help you need through the format you prefer.
Gusto Packages
Gusto offers several different employee management and payroll tools plans to choose from. Here's a look at what separates them from one another.
Gusto Packages
Simple
Plus
Premium
Price
$40/mo
plus $6/mo per person
$80/mo
plus $12/mo per person
Exclusive pricing
Contact for details
Gusto Simple Plan
The Gusto Simple Plan is the company's entry-level option. It's a good fit for small and medium-sized businesses that only operate in a single state.
The Simple Plan includes:
Full-service single-state payroll including W-2s and 1099s
Employee profiles and self-service
Basic hiring and onboarding tools
Gusto-brokered health insurance administration
Employee financial benefits
Payroll and time-off reports
Custom admin permissions
Integrations for accounting, time tracking, expense management, and more
Basic support
Gusto Plus Plan
The Gusto Plus Plan is a middle-of-the-road option. It's a solid choice for medium-sized companies that do business in multiple states and smaller ones that have more advanced HR needs.
The Gusto Plus Plan comes with everything you get from the Simple Plan, as well as:
Full-service multi-state payroll including W-2s and 1099s
Next-day direct deposit
Advanced hiring and onboarding tools
PTO management and policies
Time tracking and project tracking
Workforce costing and custom reports
Team management tools
Full support
Gusto Premium Plan
With Gusto's Premium Plan, you get the best of the best. Medium and large companies with advanced compliance, payroll, and tax requirements will find this option best for their goals.
The Premium Plan comes with everything you get from the Plus Plan as well as:
HR Resource Center
Compliance alerts
Access to certified HR experts
Full-service payroll migration and account setup
Health insurance broker integration
R&D tax credit discount
Waived fees and exclusive pricing
Performance reviews
Employee surveys and insights
Dedicated support
Gusto Quick Overview
Best Overall Value
All-in-One Payroll and HR Platform
Helpful Online Tools and Resources
Multiple Plan Options to Choose From
Gusto Customer Reviews
Worst customer service ever! Login won't work and their suggestions to fix it don't either!! Gave me an email to contact IT for assistance and the email didn't work either!! Apparently, the only way to contact customer service is to wait on the phone for a couple of hours only to NOT get any help! This has happened to other Gusto works well for small organizations with 30 employees and under.customers I know. Very frustrating when you are trying to access YOUR money! When I can finally access my account I will close it out.

Denise P
Gusto was our payroll provider when I first started at Super Dispatch and they seemed to be a good provider. They had the option to take a pay advance within their app which is always nice since I am a single mother.

Stacey S
Knowledgeable, professional, courteous, and personable. Everything they told me to expect was exactly as they said it would. There was no endless game of phone tag, chasing more and more documents. They knew exactly what they wanted, asked for that, and proceeded with the processing of the loan upon receipt. I generally dread the entire loan and loan approval process. I cannot say enough about how pleased I was with the entire process.

Michael
Gusto takes all the stress out of employee and payroll management

Jody G
It has an employee portal tool, where we have in an organized way the information of each employee of the company. The tracking of vacation time and absences of employees and weekly hours, allows calculations and payments are accurate and error-free.

Jessica Anne M
Gusto Service Review
Review of Gusto
| | | |
| --- | --- | --- |
| Overall Pricing and Value | | 90% |
| Cost Value | | 90% |
| Customer Support | | 80% |
| Ease of Use | | 100% |
| Included Features | | 90% |
Is Gusto Right For You?
Gusto may or may not be the right HR platform for your company. The platform comes with everything you need for managing payroll and employee benefits. But the company's support team is hit or miss. You may sometimes struggle to get the help you need if you choose this provider.
Here are some other factors you may want to consider while making this decision.
Cost Value
Gusto's cost value is solid. The company's plans are fairly expensive, with the cheapest option running $40 per month plus extra for each additional HR employee you want to add. But you get a ton of value for this since you can use Gusto for managing every aspect of your HR department.
Customer Service
The company provides several different ways to contact its support team, which is helpful for business owners with preferences in this area. However, some customers report receiving ineffective customer support and needing to reach out multiple times to get a problem fixed.
Ease of Use
Gusto is extremely easy to use. It puts all of the HR tools that your company uses in a single place so you can access all of them quickly and easily. It also has an interface that's very straightforward.
Included Features
Gusto has a massive list of included features, which range from help with automatic payroll processing to analytics-driven insights into your company's performance over time. This ensures that you'll get a ton of value out of your Gusto plan.
Overall
Gusto is an excellent payroll tool that every business should consider. It integrates with other programs and gives you access to everything you need in a single place. The only real downside is its pricing and sometimes-ineffective customer support.
Top Gusto Alternatives
OnPay
Gusto
Plan
1
3
Price
$36 per month, plus $6 per person.
Simple: $40 per month, plus $6 per person.
Plus: $80 per month, plus $12 per person.
Premium: Quote-based pricing.
Support
Good. Support is available Monday through Friday. Phone and chat support are available from 9 a.m. to 8 p.m. Eastern time, while email support begins at 7 a.m. Emergency email support is offered on weekends.
Good. With all plans, unlimited support is available by phone, email and live chat, from 9 a.m. to 8 p.m. Eastern time, Monday through Friday.
Link
OnPay
OnPay is a full-service payroll and HR tool that's very similar to Gusto. It's also slightly cheaper, with its lowest-priced plan totaling $36/month. However, the company doesn't offer a mobile app and it isn't a good fit for employers that do business outside of the United States.
Conclusion
Gusto is a platform that makes managing your company's HR department easier in every way you can think of. It keeps all of the tools you need in a single place, offers analytics-driven insights, provides automated calculation, and gives you the ability to integrate with the tools and platforms you're already using.
If you want to make it easier to run payroll and pay employees, then Gusto is a service that's absolutely worth trying, as long as you can afford to do so and are okay with not always receiving top-of-the-line customer support.
Frequently Asked Questions (FAQs)
What is Gusto?
Gusto is an all-in-one payroll and HR platform that makes it easier to manage your company's HR department.
How much does Gusto cost?
Gusto costs between $40 and 80$+ per month. You also have to pay an additional fee for each extra employee you want to add to your plan.
What are the pros and cons of Gusto?
Gusto provides access to a wide variety of tools, resources, and automated features. But it's customer support isn't always the best.
What customer support does Gusto offer?
You can get in touch with Gusto's support team over the phone or online via live chat and email.
ABOUT THE AUTHOR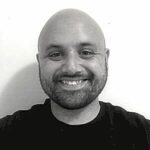 Kellan works with businesses of all sizes to help them achieve their growth goals and has won several awards for his work in the space. He is especially focused on the fields of business finance and the developing cryptocurrency industry, regularly writing about both for audiences across the globe.
ABOUT THE REVIEWER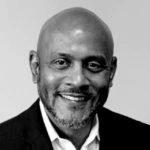 He is an organized and creative thinking sales management professional with experience in outside and inside sales in various markets. Working as freelancer in the Greater Boston Market, he moved to St. Louis and became an Account Executive, then a Sales Manager managing and coaching 12 sales reps covering a nationwide territory. He has developed his team with a combination of consultative selling and value before price coaching mindset which has won him a President's Cup and many other financially rewarding awards at RICOH. His most recent role as a Continuous Improvement Manager provided insight into the importance of delivering a quality product in alignment with the value and reputation of his organization. It further enhances the aspect of selling on value as opposed to price.
+ 3 sources
Bizreport Advisor adheres to strict editorial integrity standards avoids using tertiary references. We have strict sourcing guidelines and rely on peer-reviewed studies, academic research. To ensure the accuracy of articles in Bizreport, you can read more about the editorial process here.
Gusto. The G2 on Gusto. G2. Published October 2, 2022. Accessed October 19, 2022. https://www.g2.com/products/gusto/reviews

Welcome to the Gusto People Platform. Gusto. Published 2022. Accessed October 19, 2022.

https://gusto.com/

Payroll Services by OnPay | Full-Service Online Payroll, HR and More. OnPay. Published September 27, 2022. Accessed October 19, 2022. https://onpay.com/
‌
‌