Top 7 Best Web Design Software 2023: Reviewed & Ranked
All products recommended by Bizreport are selected by our editorial team, independent of our parent company. Some of our stories include affiliate links. If you buy something through one of these links, we may earn an affiliate commission.
Wix
Best Ease of Use
Weebly
Best Value Service
Adobe Dreamweaver
Best for Web Designers
Many business leaders and IT managers are looking for the right web design software for their needs. There is a crowded marketplace, and this determination is not easy. We have thoroughly analyzed 7 of the outstanding entrants in the field to understand and evaluate all the features. Each of these web design software tools has a different focus and suite of features. We provide this review to assist you in finding the best solution for your business goals.
Top 7 Best Web Design Software 2023
What is Web Design Software?
Companies offer cloud and desktop-based programs to help build and manage websites. The top web design software competitors offer a combination of customizable templates, content management, design services, plugins, and integrations. Some are based on a simple drag-and-drop interface, while others require coding skills.
Read more: Best Website Builder For Small Business 2023
Top 7 Best Web Design Software October 2023
Wix
Read Wix Reviews
Users will find a large selection of website templates and an intuitive and easy process with Wix. This is the fastest and easiest to get started among competitors and provides excellent service. We believe Wix is the winner for Best Ease of Use and a strong overall competitor for best web design software.
Easy-to-use interface
Large library of free templates
Array of features
Wix is an easy-to-use drag-and-drop website design platform. Businesses will find a large selection of hundreds of free templates. Wix is designed as a user-friendly WYSIWYG platform that works well for basic to moderate websites for those without coding knowledge. One major downside – with Wix you cannot change your website theme once you launch. Wix is usually the very best choice for fast and easy website creation. We recommend it as the go-to choice for small businesses without the need for a complex website. Larger companies with their own developers can get more out of other platforms.
Weebly
With an easy drag-and-drop experience, users can create websites fast with Weebly. Weebly offers low-cost plans and a moderate variety of templates and web design tools for most basic website needs. Weebly has fallen behind competitors with more advanced functions. If you have need for basic and straightforward website creation without all the bells and whistles – Weebly is the Best Value Service.
Good for simple web pages
Cost-effective
Free export allowed
Less features than the other drag and drops
Users can create a simple website easily and reliably with Weebly. Their drag-and-drop features are good and developers can enhance the experience with on-dashboard HTML editing. Weebly provides the ability to export your website, which gives businesses the ability to move on to more developer intense platforms in the future. Weebly competes in a niche for easy, fast web design software with drag-and-drop design at a low cost. However, Wix is rapidly dominating that space due to their larger array of features. Overall, Weebly is inexpensive and still a solid option for less complex business needs.
Adobe Dreamweaver
Read Adobe Dreamweaver Reviews
Beautiful customizable websites are made easy with Adobe Dreamweaver. As a fantastic platform for custom coding, Dreamweaver earns our nod as Best for Developers. This is one of the best web design tools for those with coding knowledge.
Excellent design tools
Easy and powerful HTML editing capability
Integrates with Adobe ecosystem
There is a learning curve
Must be able to code
For the absolute best web design experience in the field, users should take a close look at Dreamweaver. This platform allows for easy CSS and HTML coding with proper support so that both experienced designers and moderate coders can produce stunning and efficient websites. It is a clear favorite for anyone who is adept with other parts of the Adobe ecosystem such as photoshop and illustrator. great for experienced web designers. On the other hand, if your needs are drag and drop, low-price, or cloud-based services – look elsewhere.
Webflow
Read Webflow Review
The field consists of platforms that offer easy drag-and-drop service and others that specialize in customization and coding by developers to get a more comprehensive service. Webflow serves as a happy medium in the market. We judge them to offer the Best Balance.
Intuitive drag and drop
Customizable
Good variety of features
No standout competitive advantage
Webflow offers web design software for websites, blogs, eCommerce, and portfolios. The interface is based on drag and drop so it's easy enough even for those with no coding ability. However, Webflow still offers an impressive amount of customization. We appreciate the balance that Webflow brings to their product. They provide good creation services, and good CMS services, easy enough for beginners and capable enough for experienced designers. Webflow is a solid choice for any service, even if it may lack a singular outstanding feature.
Shopify Website Builder
The explosion of e-commerce created a need for online retail solutions. Shopify entered this segment and provides the most relevant features for online storefronts. Shopify is our selection for Best E-commerce service, even if their website design tools are only average in the class. They remain the gold standard for online stores.
eCommerce gold standard
Easy to get started
Integrates with other eCommerce apps
Limited templates
Effectiveness mainly restricted to sales focus
Consumers know Shopify as an easy one-stop shop for online retail website design. Businesses can easily start a storefront from a selection of templates aimed at various industries – though the limited number of free themes leads to a cookie-cutter effect. Shopify integrates well with inventory control, shipping, and payment services. Shopify is the top choice for selling large volumes of products. Be aware of some limitations. There are limited numbers of templates, few features outside its core eCommerce service, and it's not designed for customization by developers. For an instant retail store, it's a superb value.
WordPress.org
Read WordPress Reviews
With a more comprehensive platform, WordPress is an iconic brand, used by over 40% of websites across the internet. Users can take advantage of all its features to create, customize, and manage their website content. WordPress is the Best Content Management System. There are some drawbacks, as WordPress requires coding and updating.
Customizable
Total CMS solution
Massive community of users and developers
Best in-class blog service
No web hosting
Requires development and maintenance
The outstanding features include the ability to customize and create stunning websites, excellent SEO, best-of-class blogs, and lightning-fast loading speeds. To take advantage of most features, clients have to code and customize their WordPress Site. This is not an easy process compared to the drag-and-drop competitors. However, WordPress has a massive market share, so developers are easy to find as employees or freelancers for a code editor. For a large part of the market, WordPress is a clear standout. However, those who want a low-maintenance drag-and-drop platform will find better options with easier-to-use competitors. You will need to acquire web hosting elsewhere, as WordPress doesn't offer it.
Adobe XD
Read Adobe XD Reviews
Perhaps no software considers UI and UX more than AdobeXD. In this field, XD gives users a superior ability to create and test out the interface from the end user's standpoint. Thus, we award AdobeXD the title as Best UI/UX.
Focus on user experience
Great for mobile optimization
Adobe ecosystem integration
Not a comprehensive solution
Web designers who value intuitive user experiences can do no better than AdobeXD. XD software was created for prototyping web and mobile interfaces. Excellent software for any design team, particularly for mobile UI/UX optimization. Graphic designers will appreciate the tools available and the integration with Adobe's creative ecosystem Overall, XD is more focused and limited than some of the competitors, but it's meant to be that way. It's the obvious choice for prototyping and customizable UI/UX design.
Factors To Choose The Best Web Design Software
You may wonder what exactly makes the best web design software. Those searching for services frequently cite ease of use, existing templates, integration of apps and plugins, cost, and complexity as factors to consider. Beyond this, determine how each competitor matches your business needs. For example, if you are selling retail products, Shopify may be an excellent solution. Conversely, WordPress may offer superior blog services. And finally, there is a sharp division between platforms designed for easy drag and drop and those that try to get better results but require coding.
Best Free Web Design Software
Weebly, Wix, WordPress, and many other competitors offer free webpage design services. However, be aware that free services usually come with a catch – such as banner ads so the company can monetize the service. We recommend finding a low-cost package that meets your needs for a professional-looking website.
Final Thoughts
Business leaders will find a vast array of website design services offered. The field can get crowded and confusing, so we reviewed 7 of the most outstanding competitors. Each one has worthwhile services, so we encourage analysis based on need. At the base level, each business must determine if they want ease of use with drag-and-drop interfaces, or if they want to engage in coding and customization. Excellent choices exist in both these different value propositions. Additionally, consider the specific market segment each service is designed for to help narrow your choices. After analysis, we do not think there is a single best web design service – you must determine what service matches your business model and design preferences.
Frequently Asked Questions (FAQs)
Can I make a website without coding?
Many modern website software services offer a drag-and-drop editor.  This type of website builder does not require any coding knowledge.
What are Google Web Designer competitors?
Google web designer is a drag-and-drop HTML webpage designer and editor.  Wix and Weebly are two of the largest competitors in the drag-and-drop field.
ABOUT THE AUTHOR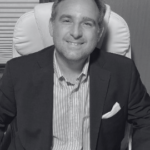 Dr. Jeffrey Christo is an educator, academic researcher, writer, and business analyst from the United States. His educational background includes a BA degree in History, Master of Science in Teaching, and Doctorate in Educational Leadership. Dr. Christo specializes in leadership, staff development, building organizational capacity, and systems. A lifelong learner, Dr. Christo is also currently a student pursuing an additional doctoral study in Business Administration. In the business world, Dr. Christo's areas of interest include organizational improvement, organizational analysis, organizational climate and culture, competitive advantage, real estate, and niche branding.
ABOUT THE REVIEWER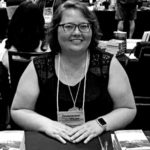 Kristina Knight is a freelance writer with more than 15 years of experience writing on varied topics. Kristina's focus for the past 10 years has been the small business, online marketing, and banking sectors, however, she keeps things interesting by writing about her experiences as an adoptive mom, parenting, and education issues. Kristina's work has appeared with BizReport.com, NBC News, Soaps.com, DisasterNewsNetwork, and many more publications.
+ 6 sources
Bizreport Advisor adheres to strict editorial integrity standards avoids using tertiary references. We have strict sourcing guidelines and rely on peer-reviewed studies, academic research. To ensure the accuracy of articles in Bizreport, you can read more about the editorial process here.
Blog Tool, Publishing Platform, and CMS. WordPress.org. Accessed December 20, 2022. https://wordpress.org/.
Wix. Wix.com. Wix.com. Published December 31, 2016. Accessed December 20, 2022. https://www.wix.com/
Weebly. Weebly is the easiest way to create a website, store or blog. Weebly.com. Published December 31, 2015. Accessed December 20, 2022. https://www.weebly.com/
Adobe. Buy Adobe Dreamweaver | Website and web design software. www.adobe.com. Published 2022. Accessed December 20, 2022. https://www.adobe.com/products/dreamweaver.html
Webflow: Create a custom website | No-code website builder. webflow.com. Accessed December 20, 2022. https://webflow.com/.
Website Design | Best Ecommerce Web Design by Shopify. Shopify. Accessed December 20, 2022. https://www.shopify.com/website/design