Best Virtual Conference Platforms 2023: Top 10 Picks & Reviews
All products recommended by Bizreport are selected by our editorial team, independent of our parent company. Some of our stories include affiliate links. If you buy something through one of these links, we may earn an affiliate commission.
vFairs
Best Overall
Communique Conferencing
Most Affordable
Eventzilla
Best Registration Platform
In today's digital world, hosting a virtual meeting, conference, webinar, or networking event is quickly becoming the norm. While event technology for such live events hasn't always been around or as robust, the following list of platforms helps hosts become more efficient with the planning and execution of their online events, in addition to providing helpful tools to market the events as well.
Read More: Best Presentation Softwares 2023
What is Virtual Conference Platform?
A virtual conference platform is where people can host events like webinars, trade shows, conferences, recruiting events, and more online.
How Do Virtual Conference Platforms Work?
These platforms work by allowing attendees to sign up and register in advance and can include marketing tools and engagement features to ensure high levels of attendance once the event actually occurs.
Once the event begins, you may find customized event venues, live streams of speaker sessions, exhibit booths, and breakout rooms for attendees to consume the content. All in all, these programs are meant to support in-person-like environments for online events in a way that supports the marketing goals of the host.
10 Best Virtual Conference Platforms 2023
Top 10 Best Virtual Conference Platforms June 2023
vFairs
Read vFairs Reviews
vFairs is a great virtual event platform for hosting virtual and hybrid events like trade shows, webinars, conferences, and more. The gamification and marketing features of this virtual conference platform are what sets it apart from other virtual event platforms.
Stunning visuals
Great for boosting audience engagement and ROI
Comes with a dedicated project manager
Vast customization abilities can be overwhelming
The interface isn't the most intuitive
It's easy to become dependent on your project manager and not operate the platform independently
vFairs has a great 3D event venue option and allows you to host a number of different types of events on their platform.
The platform includes venues and event spaces like an auditorium, poster hall, and customizable booths. The realistic feel of the platform makes it very effective and can help boost engagement and ROI for attendees and sponsors of virtual events. There are also great gamified and marketing features like email cadences and visualizations of customer journeys.
Communique Conferencing
Read Communique Conferencing Reviews
Communique Conferencing is a great platform for your next virtual event, especially if you're hosting a large event or networking events.
Great audience engagement features like Q&A sessions and polls
Flexible packages for event hosts who will have multiple events per year, not just a single event
Quality customer support team
Limited learning and guidance for using features
The number of features can be overwhelming
This platform has been around for over two decades now and has hosted hundreds of thousands of events. They have a highly customizable 3D virtual conference venue where attendees can check out booths and attend sessions.
Other key features include polls, live Q&A sessions, webinars, and more to help event hosts boost engagement and make it feel more like an in-person event.
Eventzilla
Read Eventzilla Reviews
Eventzilla is a platform that helps hosts market their in-person, virtual, or hybrid events better. Their main feature is their all-in-one registration platform, which aims to simplify the process for attendees, payments, and check-ins.
Great event marketing tools
Easy creation of a mobile-friendly event website
No coding background required
Customization features could be better
The interface can be a little challenging to navigate
Event marketing is much simpler when using Eventzilla, both for an in-person, virtual, or hybrid event. They even make it easy to create a mobile-friendly event website where attendees can go for more information.
All in all, the platform aims to streamline the registration process for such events, and doesn't require any coding or a ton of technical knowledge in order to get started.
Zoom
Read Zoom Review
Zoom Events is a great application of the popular video conferencing app. It's one of the best virtual event platforms, especially given its simple branding capabilities and customization of the event environment.
Zoom is a very popular program among consumers
Great user interface
Easily customizable and brandable
Attendees need to download the virtual event software in order to attend
Very few integrations
Screen-sharing abilities could be better
Zoom is a very well-known video conferencing platform, though they also have a platform for virtual conferences as well. This is some of the best virtual conference software out there and allows you to host branded sessions for multiple days, even with ticketed attendance.
Configuring the lobby, virtual booths, background, and more is simple, in addition to their features for promoting the event.
Accelevents
Read Accelevents Reviews
Accelevents is a versatile online event platform. It can support online events with audiences of nearly any size, and any type of event. This includes professional conferences, fundraisers, festivals, and others.
Good for attendee networking
Flexibility for nearly any event type
It's easy to set up a virtual event on the platform
Can't create a branded app for the app store
Not a lot of information available on pricing
Little assistance with customization
Accelevents is a platform for hosting large virtual events, especially if you are looking for software that supports ticket sales. They have many of the great features that other platforms have, plus it has great features for networking events among event attendees.
Whova
Read Whova Reviews
Whova is a great way to host virtual events, especially when you want to host virtual events with tiered access to exclusive content. Plus, gamification abilities are great ways to boost attendee engagement.
Great features for creating dynamic and engaging virtual events
Easy for attendees to schedule and view sessions based on their interests
Multi-channel updates on sessions to boost attendance
Some users report a lot of bugs and technical issues
Customer support isn't the top-rated among other virtual conference software
No automatic lead capture for sponsors
Whova is a great platform for hosting virtual conferences and events, as it supports streaming sessions, video replays, attendee engagement, create virtual booths, and other amazing features.
Many features are customizable so you can make the virtual event fit your branding needs, including virtual exhibitor booths, brochures, coupons, giveaways, tables, and more to give the feel of in-person events or trade shows. There are ways to create tiered access to content so you can monetize exclusive sessions, and it's easy to set up gamification of the virtual event for even more attendee engagement.
WebinarJam
Read WebinarJam Reviews
WebinarJam has some of the top event management features to help boost engagement among audience members. Plus, it's a versatile platform where you can host webinars, meetings, and live streams with up to 5,000 attendees.
Good for remote onboarding or training sessions for new employees
Allows for thousands of attendees in the virtual event space
Unlimited free hosting
Could be more integrations with other platforms
Some users note poor customer service experiences
Not the most affordable option
As a virtual conferencing platform, WebinarJam is a quality program that supports a number of different event types, in addition to its high accessibility from mobile devices, laptops, or tablets. Plus, it's easy to gather analytics and information on the event's performance so you can make changes for better future events.
Demio
Read Demio Reviews
Demio is a great asset for sales and marketing teams who want to fuel growth with the use of webinars, especially with its quality features for boosting engagement.
14-day free trial
Easy integration with other marketing platforms
User-friendly interface for online events
Not the cheapest option for virtual event management
More catered to webinars event planning
Not the cheapest option out there
Demio is part of Banzai's engagement suite for B2B marketing solutions. This is the right virtual event software for event organizers who want to lead fun and engaging webinars. Great features like live chat, polls, and Q&A sessions can help boost engagement, which is something many event planners want from a virtual events platform.
There are also quality reporting features that will show you the time in webinars, how long the attendees were focused, and where they became disengaged.
Hopin
Read Hopin Reviews
Hopin is a virtual event platform that is great for both virtual and hybrid events. There are many ways to customize the event areas and even support breakout sessions.
Great entertainment features for virtual events
Unlimited breakout rooms powered by attendees
Support for finding sponsors
Event registration and log-in can be complex
The learning curve to getting started on this virtual event platform
Many set-up and customization steps to get started
Hopin has many great engagement features to help attendees get the most out of virtual events on the platform, like the ability to run unlimited breakout sessions parallel to the virtual event that's already occurring.
Attendees can enjoy GIFs, photo booths, and more entertainment features that are exciting parts of online events that people miss from physical events.
ClickMeeting
Read ClickMeeting Reviews
ClickMeeting is an online event platform packed with features and is easily accessible from a web browser. This makes it highly accessible to sponsors and attendees, while still having tons of tools to boost engagement.
Easy-to-use registration forms
Great networking features
They offer a free trial
Can't create recurring events
The live-streaming platform could be more advanced
ClickMeeting makes virtual trade shows, career fairs, and other large events much more simple. There are impressive features for networking, marketing, registration, and more to make the set-up process easier for event sponsors and hosts.
It even has a version to host up to 10,000 participants, in addition to its features that allows you to create webinar rooms for product demos, recruitment, training, and more.
How to Choose The Best Virtual Conference Platform?
When choosing the best virtual conference platforms, you need to consider the following points.
Price
The first thing to keep in mind is the price of the platform. Make sure the features of the program offers enough cost value to justify the price.
Breakout Rooms
Breakout rooms that can be held parallel to the actual event are a very important feature of online event platforms, as it's where attendees can take control of their experience and gives them some flexibility. Think of this as a private virtual backstage to the event.
Recording
You may also want to look for platforms that allow you to record the sessions that take place in your event so they can be shared or referenced in the future.
Event Reporting and Analytics
Getting detailed analytics from the platform you're using can be very helpful, especially if you're looking to learn from the event and host even better ones in the future.
Ticket Management
A platform for hosting events online should make it easy to sell tickets in order to monetize your event. The success of a virtual conference depends largely on how easy it is for users to register and sign up for the event, so this is something to keep in mind.
Polling
This is a great feature for engaging attendees and keeping them interested in the content of the event.
Screen Sharing
Screen sharing is an important part of a good virtual event platform, as it allows both presenters and attendees to get actively involved with the event.
Customer Support
You also need to work with a platform that offers robust and timely customer support so you can get the help you need when you need it.
Customer Reviews
Lastly, consider the customer reviews of the platform in order to find the best one for you.
Final Thoughts
If you're looking for the best virtual conference platforms to host your next online conference or event, consider the top programs that we reviewed in this list.
Many of these platforms can provide you with detailed analytics to make your next event even better, in addition to other engaging features like the ability to exchange virtual business cards, a multi-language support team, and more.
Frequently Asked Questions (FAQs)
Can you host thousands of people on a virtual conference platform?
Yes, most of the above platforms will support thousands of attendees.
Why would you look for a platform that supports polling and Q&A?
These types of features help build engagement among attendees and keep them in attendance for longer.
Can you host a trade show virtually?
Yes, a number of the above platforms allow you to host a virtual trade show with vendors and virtual booths.
ABOUT THE AUTHOR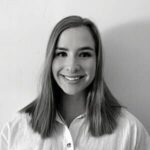 Bailey Schramm is a writer based out of Jackson Hole, WY, primarily covering topics and trends in financial services, business, and the blockchain. With a background covering stock market developments for a major FinTech company, she now provides SEO and content strategy services to financial service companies and tech startups.
ABOUT THE REVIEWER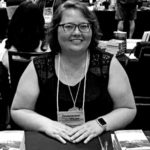 Kristina Knight is a freelance writer with more than 15 years of experience writing on varied topics. Kristina's focus for the past 10 years has been the small business, online marketing, and banking sectors, however, she keeps things interesting by writing about her experiences as an adoptive mom, parenting, and education issues. Kristina's work has appeared with BizReport.com, NBC News, Soaps.com, DisasterNewsNetwork, and many more publications.
+ 5 sources
Bizreport Advisor adheres to strict editorial integrity standards avoids using tertiary references. We have strict sourcing guidelines and rely on peer-reviewed studies, academic research. To ensure the accuracy of articles in Bizreport, you can read more about the editorial process here.
Guidelines for successful virtual public meetings | Mass.gov. www.mass.gov. Accessed January 19, 2023. https://www.mass.gov/guides/guidelines-for-successful-virtual-public-meetings

6. Trade Shows. www.trade.gov. Accessed January 19, 2023. https://www.trade.gov/trade-shows

Marketing Tools | Traffic Safety Marketing. www.trafficsafetymarketing.gov. Accessed January 19, 2023. https://www.trafficsafetymarketing.gov/marketing-tools

vFairs – Virtual Events Platform – Host Amazing Virtual & Hybrid Events. vFairs.com. Accessed January 19, 2023. https://www.vfairs.com/

Conference Call Service | Webcasting. Communiqué. Accessed January 19, 2023. https://www.communiqueconferencing.com/