Top 7 Best Virtual Business Address Providers For LLC 2023
All products recommended by Bizreport are selected by our editorial team, independent of our parent company. Some of our stories include affiliate links. If you buy something through one of these links, we may earn an affiliate commission.
iPostal
Best Overall
Incfile
Best Business Solution
Anytime Mailbox
Most Convenient Mailbox
Small business owners can gain many benefits from acquiring a virtual business address. These services provide a physical mailing address where business mail can be sent, received, and processed – all while you are located anywhere around the globe. This is perfect if you want to keep your home address private, have a business where you work remotely, or if you are a digital nomad working from anywhere you feel like it.
Virtual addresses like the ones we review below offer an optimal choice in terms of services and prices. In a business environment there can be a large amount of information in the mail which determines your options and the cost of the convenience offered by the online service. We provide all the information needed when searching for the best virtual mailbox option for your business.
Read more: Best LLC services
7 Virtual Business Address Providers For LLC 2023
What Is A Virtual Business Address?
A business virtual address with real addresses is an easy to manage and effective mail management system. The service receives your mail at an actual physical address, and then based on your plan will store, open, scan, shred, or otherwise process. It enables safe and quick mail processing, as well as other benefits for business offices as well. Keep home addresses private in advertisements. Whether you travel frequently you may be able to keep the entire package safe. Multiple customers can also use the same name and control their email.
What Do Virtual Business Address Services Provide?
Virtual businesses address service provides small and large businesses an advantage. With a virtual office address you can provide a professional, polished presentation to your clients while most work to operate your firm can take place from your personal home. All companies can utilize virtual addresses. You can use your virtual office address as a business legal address if you want. You can receive both government and business correspondence in your virtual address.
Virtual address providers offer not just a physical address but also a number of business service providers as well. Virtual business addresses allow you to send mail or packages at your local address. Many virtual businesses can scan your mail and send them electronically. Be sure that your virtual address is secure and that they are encrypted and can protect your personal data from unauthorized uses and e-mail. They can also receive packages and store them for you or ship to worldwide addresses.
Top 7 Virtual Business Address Providers For LLC May 2023
iPostal
Read iPostal Reviews
With convenient and secure service spread out among over 2,000 locations, there is little left wanting from iPostal. We award them our Best Overall.
Transparent pricing that fits all budgets
Mail forwarding
Effective mobile app
Some services require extra payment
With over 2,500 physical locations, iPostal provides clients the opportunity to have mail received and handled in almost any needed location with a real street address. They manage your personal or business email, making it an ideal choice for world travelers, busy business owners, or digital nomads. Users obtain their own personal portal where they can order open and view services to read digitized copies of their mail from anywhere in the world on a 24/7 basis.
There are wide varieties of options such as scan, shred, or physical pick up. The application offers other convenient options such as package forwarding and check depositing. Ipostal offers various plans that are transparently priced so that high and low-volume users can all find what they need.
Incfile
In addition to a virtual mailbox, users can find almost any business document they need along with handy services like LLC creating and registering agents with IncFile. We select them as our Complete Business solution.
Range of business related services
Free trial period
Lots of physical locations
Additional fees for advanced services
Mail delivery can be slow
With IncFile, businesses can establish a legal mailing address and physical presence at 600 locations in major cities all around the United States without a storefront or office building. They are popular with remote workers and with tech businesses where employees work from various locations who need to receive postal mail at a real physical address.
IncFile mail service provides a virtual mailbox, which allows easy access to manage mail online through a portal. Users can choose from the options of pick up, scan, or forward. They have an excellent package forwarding service where the packages are shipped out worldwide via USPS, FedEx, Amazon, and DHL.
Anytime Mailbox
Read Anytime Mailbox Reviews
With over 900 locations and high quality scanning, Anytime Mailbox offers a highly efficient and easy to use portal and service. We award them the Most Convenient Mailbox.
900+ locations worldwide
Efficient portal
Excellent mail handling
Hit or miss customer service reviews
Anytime Mailbox provides a large network of locations, with users choosing from over 900 locations across the United States, Canada, and Europe. This is convenient for businesses, remote workers, and digital nomads. Their primary feature is efficient mail scanning. Users access their mail via a portal anytime. Additionally, clients can get packages and mail forwarded to any location in the world. Anytime Mailbox has a secured system with encrypted digital data and well-secured facilities.
PostScan Mail
Read PostScan Mail Review
There is much to like about VirtualPost mail, including ease of use adn security. We are amazed that they offer a free registered agent service. Thus, we give them points for the Registered Agent Bonus
Variety of plans to fit your budget
Offers check cashing
Security
Limited number of physical locations
PostScanMail is a virtual business address service and overall address solution – receive mail, open bank accounts, registered agent, and mail VirtualPostMail offers a variety of features that include a physical mailing address, mail scanning, package receipt, forwarding, and shredding. You can view your mail and packages online through a secure portal that is user-friendly.
The package forwarding service offers flexible options including international shipping, tracking, and notifications. VirtualPostMail takes pride in its security. They have state-of-the-art SSL encryption and strict security protocols for employees. Additional services are available including opening and depositing checks, recycling, and registered agents. Their free registered agent service is a fantastic add-on.
Planet Express
Read Planet Express Reviews
The name is excellent branding because it conjures up packages moved worldwide. Plant Express does infact stand out for receiving, storing, and reshipping your packages to you. They are the Best for Shipping Packages.
Package consolidation service
60 day storage period
Multiple shipping options
Physical locations limited to the US and Czech Republic
Slow customer service
Planet Express is an application that allows users to shop online from US retailers, yet have their goods shipped anywhere in the world from their virtual mailing address. Customers gain a US address for domestic shipping which allows them to receive goods and deals only available to American consumers. They offer options such as package inspection, repackaging, and consolidation.
The highlight of their service is their convenient service to open packages and rebox them together in one consolidated shipment which is much more efficient than piecemeal deliveries. Ship out using FedEx, DHL ,or the USPS. They are hampered by some limitations though. Their warehouses are located only in California, Oregon, Florida, and the United Kingdom.
Alliance Virtual Offices
Read Alliance Virtual Offices Reviews
Beyond just an address for virtual mail, Alliance also pscializes in shared office space at their locations. They are the Best for In-Person Meetings.
Physical offices and meeting rooms available
Free trial of virtual mailbox
Coworking spaces
Fees are not transparent
Virtual mail is only part of the business
Alliance lets clients choose from a wide variety of prestigious addresses in the United States and internationally. This allows business owners to establish a physical presence and mailing address in multi locations as needed for their enterprise. In addition to the physical address, Alliance offers mail service options.
They will forward, scan, or shred as needed. They also have workspaces to share and rent as needed for meetings with clients. This is an excellent professional touch for digital entrepreneurs to up th elevel of professionalism.
VirtualPostMail
Read VirtualPostMail Reviews
VirtualPostMail is a comprehensive service with mail scanning, registered agents, and top-notch security. With a powerful knowledge base, fast return calls, and a commitment to effective customer service, VirtualPostMail may be the most responsive of all the companies reviewed. We award them Best Customer Support.
Flexible priced plans
Easy to use mobile portal
Check depositing and shredding features
Physical locations limited to California
Delays in mail delivery
VirtualPostMail is an innovative solution that provides individuals and businesses with a virtual business mailing address. With virtual post mail, you can access your mail from anywhere in the world, making it an ideal solution for those who travel frequently or work remotely.
One of the key benefits of virtual post mail is their excellent customer service. They have a team of professionals who are dedicated to helping customers with any issues they may have. Their customer service representatives are available by phone, email, or chat, and are always ready to assist you. VirtualPostmail offers a range of features such as mail forwarding, package delivery, and online storage. They also have state-of-the-art security.
What Are The Benefits Of A Virtual Address?
Professional Edge
If you run a business, having a professional business address begins to add credibility to your enterprise. This builds your reputation more than utilizing your house. You can also run your operation more efficiently and business-like compared to piling stacks of papers on your home table or having packages accumulate at your doorstep.
Extended Privacy
Many owners of small LLCs work from their own homes. This can become a privacy concern when official paperwork and registries produce your address for customers to find. By having a virtual address, you can register everything from the business there. This helps keep your personal life and location separate from your business.
Legal Flexibility
Having a virtual mailbox gives flexibility for legal compliance. Some businesses may need to maintain a legal address in the state or country of business. If you work in multiple locations, a virtual mailbox solution can register multiple virtual business addresses in multiple jurisdictions.
Access Business Mail Anywhere
Virtual mailboxes are convenient and secure. Business owners receive various important pieces of mail each day. However, the way business is done for remote work, online stores, or digital nomads just does not equate to being present at a brick-and-mortar. Thus, access to a virtual portal where all your mail is scanned for your reading is a great convenience.
How Much Does A Virtual Business Address Cost?
There are both affordable and premium plans for most virtual mailboxes. Many providers begin at around $9.99 per month, with comprehensive services at $50 plus. Basic plans are designed for limited numbers of mail and packages, while advanced plans may feature larger volumes, shredding services, or check deposits.
How To Get A Virtual Office Address?
Perhaps a virtual business address plan is needed for your LLC or small company. You need only follow a few simple steps. Begin by researching the best options. Then choose the plan to meet your needs. You can sign up through the company's online portal. You will be asked to verify your identity. Then you can start the service and set up your mail service.
Final Thoughts
LLC owners who want privacy, entrepreneurs who want help orcessing the mail, digital nomads, and international businesses who want to establish an address in the United States all will benefit from a virtual business address. These services can process your mail and upload it to an easy to use portal, secure and ship out your packages, and allow one to establish a business presence in various locations within the United States and international locations.
There are many competitors in the field that will be secure, helpful, and cost efficient. For now, we find that iPostal, IncFile, and Anytime Mailbox provide the best value propositions. However, make sure to analyze all the top choices we presented so you can match your needs to a product. You are ready to take your business to the next level of professionalism with the virtual address and mailbox.
Frequently Asked Questions (FAQs)
Does the IRS accept virtual addresses?
You can use your virtual address to obtain an ID number. Since the virtual address is actually the place to be used it allows for the communication of information and for filing important documents.
Can I use a virtual address for my LLC?
Your personal information can be recorded in the public records which can be difficult to find when LLCs work from home. Members of a personal LLC that wants privacy may use a virtual email address that is obtained via services.
What is the best address to use for an LLC?
How can an LLC be able to list its addresses? LLC is registered by registering your address in the correct place. For the above purposes, you may use the address of the registered representative of the company, a USPS address, virtual offices or co-working spaces.
What is a registered agent?
Every business needs to have a designated person and a physical address where official correspondence is sent. These letters usually consist of tax documents, government notices, lawsuits, summons, or subpoenas. The registered agent is the company designer who receives these notices. Virtual business addresses in some cases may also provide registered agent services.
Why do people need a virtual mailbox physical address?
Some localities have rules for how many businesses you may have from the house or office. Often homeowners association zoning laws prevent a whole new business. In some cities, zoning laws may prevent businesses running in areas not mapped out properly. For those renting your property, your landlord could also restrict you from running your business from home. If we have a virtual address, our home address doesn't necessarily constitute your official location. You should have a real business address instead of a legal business address.
ABOUT THE AUTHOR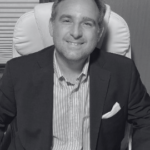 Dr. Jeffrey Christo is an educator, academic researcher, writer, and business analyst from the United States. His educational background includes a BA degree in History, Master of Science in Teaching, and Doctorate in Educational Leadership. Dr. Christo specializes in leadership, staff development, building organizational capacity, and systems. A lifelong learner, Dr. Christo is also currently a student pursuing an additional doctoral study in Business Administration. In the business world, Dr. Christo's areas of interest include organizational improvement, organizational analysis, organizational climate and culture, competitive advantage, real estate, and niche branding.
ABOUT THE REVIEWER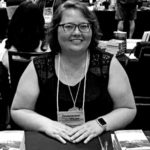 Kristina Knight is a freelance writer with more than 15 years of experience writing on varied topics. Kristina's focus for the past 10 years has been the small business, online marketing, and banking sectors, however, she keeps things interesting by writing about her experiences as an adoptive mom, parenting, and education issues. Kristina's work has appeared with BizReport.com, NBC News, Soaps.com, DisasterNewsNetwork, and many more publications.
+ 5 sources
Bizreport Advisor adheres to strict editorial integrity standards avoids using tertiary references. We have strict sourcing guidelines and rely on peer-reviewed studies, academic research. To ensure the accuracy of articles in Bizreport, you can read more about the editorial process here.
Alliance Virtual Offices | Alliance Virtual Offices Blog. (2019). Available at: https://www.alliancevirtualoffices.com/virtual-office-blog/the-importance-of-using-a-virtual-office-when-setting-up-a-business/.
ZenBusiness Inc. (2022). Virtual Business Address for LLC | ZenBusiness Inc. [online] Available at: https://www.zenbusiness.com/virtual-address-for-llc/.
Wong, B. (2017). Using a home business address vs. virtual business address. [online] Legalzoom.com. Available at: https://www.legalzoom.com/articles/using-a-home-business-address-vs-virtual-business-address.
Incfile.com. (2017). Using My Virtual Office Address as My Legal Business Address. [online] Available at: https://www.incfile.com/blog/post/use-virtual-office-address-as-legal-business-address.
PostScan Mail. (2022). How to Use a Virtual Address to Register your LLC – PostScan Mail. [online] Available at: https://www.postscanmail.com/blog/how-to-use-postscanmail-to-register-a-virtual-address-for-your-llc.html.