Best Vermont Registered Agent 2023: Top 7 Picks & Review
All products recommended by Bizreport are selected by our editorial team, independent of our parent company. Some of our stories include affiliate links. If you buy something through one of these links, we may earn an affiliate commission.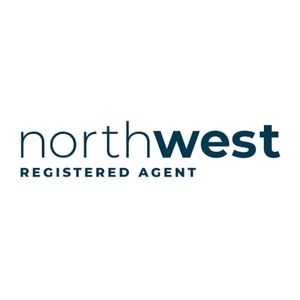 Northwest
Best Overall
IncFile
Most Affordable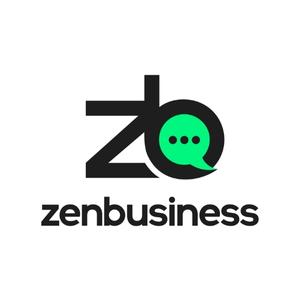 Zenbusiness
Most Well-Rounded
If you have a business in Vermont, then you need a registered agent to remain in good standing with the Vermont Secretary of State and avoid fines. It's a legal requirement that every Vermont LLC and corporation has to deal with, but there are two ways to do so.
You can either become your own Vermont registered agent or hire a registered agent service. Most businesses in the state of Vermont will benefit more from hiring a Vermont registered agent service. 
We'll tell you why that's true in the sections below while also highlighting the top professional registered agent service options for your business in Vermont.
The Definition of A Registered Agent
A registered agent in Vermont is someone who acts as an official point of contact for your business. It's a registered agent's responsibility to accept official paperwork like court documents, legal mail, public records, and other important legal documents. 
A registered agent needs to be available to interact with a process server to receive service during normal business hours, according to the Secretary of State.
Many of the registered agent services on our list can also help your business entity in other ways. For example, they can act as a physical address during regular business hours if you need one, help with online filing, process your tax notices, issue annual report reminders, and even offer business advice.
The exact benefits that you get from a new registered agent will depend on which Vermont registered agent service you decide to hire.
What Are The Benefits Of a Vermont Registered Agent?
Most business owners will benefit from working with a Vermont registered agent service in more ways than one.
For starters, your Vermont registered agent will take care of your legal obligations as a business owner to ensure that your limited liability company can always be reached by process servers at a physical location when there's a pending lawsuit or some other need.
Additionally, when you hire a registered agent in the state of Vermont, your LLC will be able to manage compliance from a single online account. That means you can file online paperwork, process annual reports online, and enjoy many additional services.
It's also important to note that registered agent services are just one aspect of what many of the companies on our list offer. You can combine Vermont registered agent service with other kinds of support for your individual or business entity to get even more value.
Read more: Best LLC Services.
Top 7 Best Registered Agents In Vermont in 2023
Top 7 Best Vermont Registered Agents That Save Your Money 2023
Northwest Registered Agent
You can't go wrong with registered agents from Northwest. This company has developed a strong reputation for taking good care of its customers. When you need a Vermont registered agent who can provide you with a physical address, or you're looking for help with processing a public record in a timely manner, Northwest can get the job done for you.
Incfile
With Incfile, you get an affordable Vermont registered agent service that can also help you with many supplementary business needs.
For example, Incfile can help you form your LLC or corporation, assist with the service of process, act as your official street address so you can accept service, and even update your registered agent information and registered agent's address for you. It's no wonder why customers keep coming back to this registered agent in Vermont.
Zenbusiness
Zenbusiness offers a solid commercial registered agent service that can act as your physical street address or registered office address if you need one. The company also offers a lot of add-on services, such as help with taxes, accounting, and business growth.
This company also offers after-hours customer support, while many of its competitors don't. This great customer service makes it a better option for your local office if you often conduct business outside of standard hours.
Harbor Compliance
Harbor Compliance stands out with its helpful online tools that make online registration and file-online requirements a breeze to satisfy. In addition to its registered agent service, this company can also help your LLC with mail forwarding, state fees, administrative dissolution, and even coming up with a business name.
The only real downside to choosing this change of registered agent for your LLC is that you may not get access to the best premium services on your online dashboard.
LegalZoom
LegalZoom has developed its national reputation by providing some of the most comprehensive and easiest-to-use legal service options. Whether you need to start an LLC, update the home address for your registered agent, or set a new street address with the Vermont Secretary of State, you can do it on LegalZoom.
The company also has a reputation for business advice delivered straight, which is why readers purchase services discussed so consistently. The only real downside is that this registered agent in Vermont can be a bit expensive.
Better Legal
If you want a no-nonsense, easy-to-use Vermont registered agent, then Better Legal may be your best bet. It's nearly as affordable as being your own registered agent, and getting started is as simple as filling out a registered agent form – they'll do everything else on your behalf.
The biggest downside to this resident agent is that you may not always get the best support. That's something to consider before choosing this statutory agent.
Incorp
If you like to manage your LLC business on the go, then Incorp may be your best option. The company has a great mobile app that offers the same level of service and supports you would get online.
Whether you need help with state fees outside of business hours or you want someone to accept the service of process for legal documents from the Vermont Secretary of State, this resident agent has you covered. You just may not get access to top-of-the-line premium services if you choose Incorp.
How To Start Vermont Business with Registered Agent?
Many of the registered agent services on our list can also help you launch a business by filing your LLC paperwork. You may even get a free year of registered agent service by doing so.
It's very easy to get started. Simply choose a registered agent service from our list and go to their website. After that, select the type of business you want to start (typically an LLC).
From there, all that you'll need to do is follow the instructions that the company gives you. They'll have you fill out some paperwork and then the service will take care of the filing and correspondence with the Vermont Secretary of State on your behalf.
It may take 3-4 weeks for the Vermont Secretary of State to complete the request and make your business an official LLC. But you won't have to lift a finger if you hire a registered agent to do this task for you.
How Does A Vermont Registered Agent Cost?
The average cost of a registered agent in Vermont is between $99 and $299 per year. However, that varies based on the kind of service you want from your registered agent.
For example, if you want access to premium services from a premium brand, expect to pay more. Or, you could pay nothing by acting as your own registered agent.
How Does Vermont Registered Agent Help with Your Business?
The kind of business help that you get from a registered agent depends on the company and plan you choose.
For example, LegalZoom can set you up with ongoing legal services from actual lawyers and business experts. Or, you may just have a company that can help with the service of the process and not much else if you want to save money.
But the main thing that every registered agent does is keep you in good standing with the Secretary of State. They'll ensure that you never miss a deadline, a service of process appointment, or anything else that could lead to fines or fees.
Who Can Be A Vermont Registered Agent Service?
Almost anyone can become a registered agent in this state. The only requirements for being a registered agent in Vermont are having a valid address in the state and being at least 18 years old.
Final Thoughts
Hiring a registered agent is the easiest way to ensure your business doesn't miss the service of process or any other important legal paperwork. The companies on our list will help you avoid fines and run your company more effectively with supplementary services and resources.
Northwest is our top pick overall. But you may also enjoy Incfile if you're looking for something affordable or Zenbusiness if you want a well-rounded registered agent.
All of the options on our list can be good fits for different companies. It'll just come down to what your company's needs and preferences are.
Frequently Asked Questions (FAQs)
ABOUT THE AUTHOR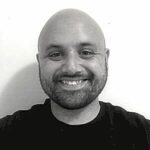 Kellan works with businesses of all sizes to help them achieve their growth goals and has won several awards for his work in the space. He is especially focused on the fields of business finance and the developing cryptocurrency industry, regularly writing about both for audiences across the globe.
ABOUT THE REVIEWER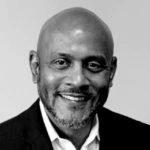 He is an organized and creative thinking sales management professional with experience in outside and inside sales in various markets. Working as freelancer in the Greater Boston Market, he moved to St. Louis and became an Account Executive, then a Sales Manager managing and coaching 12 sales reps covering a nationwide territory. He has developed his team with a combination of consultative selling and value before price coaching mindset which has won him a President's Cup and many other financially rewarding awards at RICOH. His most recent role as a Continuous Improvement Manager provided insight into the importance of delivering a quality product in alignment with the value and reputation of his organization. It further enhances the aspect of selling on value as opposed to price.
+ 5 sources
Bizreport Advisor adheres to strict editorial integrity standards avoids using tertiary references. We have strict sourcing guidelines and rely on peer-reviewed studies, academic research. To ensure the accuracy of articles in Bizreport, you can read more about the editorial process here.
Vermont Laws. legislature.vermont.gov. Accessed November 12, 2022. https://legislature.vermont.gov/statutes/section/11A/005/00005.01
Vermont Secretary of State. Vermont.gov. Published 2021. Accessed November 12, 2022. https://sos.vermont.gov/corporations/renewals-updates/reports-renewals/annual-biennial-reports/
Vermont Registered Agent | For LLCs or Corporations. Northwest Registered Agent. Accessed November 12, 2022. https://www.northwestregisteredagent.com/registered-agent/vermont
Get a Vermont Registered Agent Today. ZenBusiness Inc. Accessed November 12, 2022. https://www.zenbusiness.com/vermont-registered-agent/
Vermont Registered Agents for LLCs. www.incfile.com. Accessed November 12, 2022. https://www.incfile.com/vermont-llc/registered-agents-vermont-llc