Best Translation Software 2023: Top 7 Picks & Reviews
All products recommended by Bizreport are selected by our editorial team, independent of our parent company. Some of our stories include affiliate links. If you buy something through one of these links, we may earn an affiliate commission.
Weglot
Best Overall
Translated
Best Professional Translation
SDL Trados Studio
Best for Freelancers
Maybe you're studying a new language for a trip coming up, or you just need to read a book that's not in your language. Translation software can be so helpful for those needing a quick translation in a pinch, or those needing a more in-depth scan of content in another language. While some aren't the most accurate, there are several good options on the market right now, and we've reviewed the options for you to find the 7 best translation softwares.
What Is Translation Software?
Translation software assists users with the translation of written or spoken words from one language to the next. Some are more sophisticated than others and have computer assistance to make the translations more fluent.
How Does The Translation Tool Work?
When using translation software, you'll notice that more advanced ones adhere to language rules necessary to make sense in each language (as well as having a general repertoire of the meanings of any word in a language). These rules are programmed into the software to ensure that proper grammar and spelling are used.
7 Best Translation Software 2023
Top 7 Best Translation Software Tools October 2023
Weglot
Read Weglot Reviews
Our favorite feature offered by Weglot is their many integrations. They allow translation into a target language from many major website hosting companies and integrate seamlessly. This can assist your company with application management and make the whole translation process much simpler.
Specialize in website translation
Free trial available
Integrate their application with your current website provider
Detects and translates any aspects of your site
Order professional translators and assign translations to specific translators
SEO optimizations in any language you convert to
5-minute website translation with their free trial
Customers say that manual translation is still more accurate
Additionally, Weglot offers a free trial with a 5-minute website translation, SEO optimization, and professional translation on demand. We love that they specialize in website translation since this is a very common need.
Translated
Read Translated Reviews
Translated shines in the professional translation arena. Their complete translation environment offers human translation and a matching system that pairs your project with the right translator.
Translate software, websites, and documents in one place
Their T-Rank system matches clients with human translators
Professional translation services are provided
Software localization and translation APIs offered
Customers report some issues with official documents being translated in a compliant way
On top of this awesome feature, Translated also utilizes a streamlined dashboard where you can edit translations, use automatic translation, and enact translation management in one place. We appreciate their approach to translation quality, making each translation the best they can provide. However, some customers have complained that accurate translations for technical documents were not provided in an adequate manner.
SDL Trados Studio
Read SDL Trados Studio Reviews
Trados studio is best for freelancers. It allows translators to begin editing translations and enacting translation projects with their teams. They keep previous translations handy and help with terminology management to ensure that professional translators have everything they need to provide the best translation quality possible.
Freelance translators can manage their translation projects
Cloud-based software
Translation memory software to assist with redundant translations
Free technical support with their services
Translation software is $408 per year
Free trial available
System crashes and bugs have been reported
This cloud-based software also offers a free trial and automated translations when needed. Their technical support has great reviews, but some users have complained that there are frequent bugs and crashes.
Phrase
Read Phrase Review
Phrase is best for project managers who work with translators. They streamline the workflow process and allow your entire project to be automated and tracked from start to end. We really appreciate their team-focused offerings.
Make translation workflows and automate translation processes
Free trial
Several different pricing tiers are available
Use machine translation, automated translation, or translation process workflows
50+ integrations to plug into your current software
Easy-to-navigate user interface
Users report many errors with a machine translation
Mobile users report problems
The Phrase also offers several different pricing tiers to enable their services to be used regardless of budget. They boast many integration options and extremely beginner-friendly services. However, some users have noted that their mobile view is lacking and the automated translations can have errors.
Crowdin
Read Crowdin Reviews
Crowdin is best for collaboration. They allow their users to bring in a team of translators to use their translation management services or to hire from within and find translators within their software.
Website, marketing, and support software localization
Bring in your own translators or find a vendor through Crowndin's site
Edit text to translate without coding, developers help with this
Many file formats supported
Translate text on images through their plugins
Free for open-source projects
Translators can collaborate on projects and vote on options
99.99% uptime
Some complain that site navigation can be confusing
Crowdin also offers image text translation and "voting" for translators to decide which version of a translation would be best. They support most major file formats and don't require any coding experience either. We would like to note that some users complain that their site navigation is a bit confusing.
Pairaphrase
Read Pairaphrase Reviews
Pairaphrase is a more generic computer-assisted translation software that offers features to tempt larger businesses. Their streamlined system helps larger companies quickly translate massive amounts of text.
Free trial available
Cloud-based application
Geared towards large businesses and enterprises
AI-based translation software
User-friendly translation tools
Translation software tools are apparently not compatible with lists and symbols
Pairaphrase are also cloud based for easy access, and they do utilize AI to help with terminology management and translation memories (the constant improvement of automated translations). Some users have noticed that symbols included in requests to translate documents are not transferred properly to the next language.
Text United
Read Text United Reviews
Text United is best utilized as a localization management system, assisting companies with staying updated on every site, in any language they might need. Most major content types are supported for translating services, and this assists with streamlining the localization process.
Professional translation services are available
Free trial available
Free file translation services
Excellent customer service
Translate any content into different languages
Continuous localization projects supported
There are several awesome free offerings by Text United that anyone can use: their file translation service, and their free trial for automated translations. We also note that their customer service gets top marks. On the other hand, some customers have urged them to add a spell-check tool to help quickly identify errors that might be overlooked.
Different Types Of Machine Translation Tools
There are a few different types of translation software tools. Each one comes with its perks, so we've laid out the features involved in each branch of top translation software tools.
Cloud-Based Translation Tool
Any cloud-based application is more accessible than any other type of system since the users can access it at any time or place with internet access. Most translation tools are cloud-based these days.
Desktop Translation Tool
Desktop translators are tools used to make translations more accessible during day-to-day tasks on your computer. Typically, you can use these tools as a plugin and they offer quick translations for any content you're writing or looking at.
How Much Does A Translation Software Tool Cost?
Some translation software is free, and others cost a few hundred dollars a year. If you manage or participate in a larger enterprise involving multiple translators, you might need a more robust system with more features. If you need translations on an as-needed basis for smaller projects, a free version might do the trick.
How To Choose The Best Translation Software Tool?
There are several considerations you should take when choosing which cat tools (computer translation tools) to decide on for your projects.
Price
First, consider what kind of budget you have for CAT tools in general. If a natural and professional translation is required for multiple projects in your company, you might consider setting aside a sizable budget for the very best translation software tools.
Type Of Translation Required
If you need a highly compliant, sensitive translation, you'll need a specific service catered to this. If you just need a website translation, most translation software programs offer this type of feature.
Languages Supported
You'll also have to consider which languages the CAT tool can assist you with translating. Typically these tools offer the most common languages, but you should consider if you'll need more a-typical languages.
File Formats Supported
Within any translation project, you'll probably need to translate multiple files and ensure that any type of file you might have can be converted and translated. Think word documents, photos, and excel files. These types of formats might all need to be translated, and if your chosen translation management system doesn't offer the type of file translation you need, it might not be the translation service for you.
Included Features
Another consideration when choosing your new software is the features included. These types of features will be crucial to your translation operations. Consider features like the usage of AI, cloud-based services, and customer support teams. These will all allow your experience to be either enhanced or negatively affected.
Translation Memory
High-quality translations have this in common, they need to sound natural and not seem forced. Most machine translation providers give a run-of-the-mill translation, but some have translation memory. These types of services harbor translation memories to translate better in the future and use remembered rules to improve.
Ease of Use
Ease of use is a huge consideration with any software. A good translation software should include an interface that gives users an easy and intuitive experience. Saving time is one of the best features of a translation software program, but you won't save time if you can't figure out how to use the system.
Customer Support
Customer service teams are essential when it comes to finding the best translation software programs. Check the service reviews for each provider carefully before diving in, because if you have any bugs or problems with their service, this can put your projects behind schedule.
Customer Reviews
Another telling feature of the best translation software tools is their reviews. Customers provide reviews online and detail the pros and cons of the software you consider, so why not check them out? If you need a vetted translation solution, it's best to check the customer reviews.
Final Thoughts
When looking for a way to automatically translate your documents, website, or files, the many options online can be daunting. Translation agencies all have their pros and cons, but with this rundown of 7 of the best, you'll be sure to start your translation projects off on the right foot.
Frequently Asked Questions (FAQs)
What is voice-over translation?
This type of translation is a more manual type of translation that is audio-visual in nature.
What is a CAT tool?
CAT tools are computer-automated translation tools, and they assist with automated translations through their special programming. A CAT tool might be used to look up a simple phrase or to start translating an entire text or book.
What is machine learning?
Machine learning can be classified as artificial intelligence. It includes software that is able to learn from its mistakes and take in and decode new information.
What is website localization?
This type of localization includes translating your website into a different language and making it understandable and relevant to native speakers.
What are language pairs?
Language pairs are exactly what they sound like: a pair of languages that are being translated to or from one another.
ABOUT THE AUTHOR
Brenna is a finance editor who enjoys writing about entrepreneurial opportunities and personal finance tips. She graduated from Liberty University with a bachelor's degree in business and now helps small businesses market their products as a digital marketing consultant.
ABOUT THE REVIEWER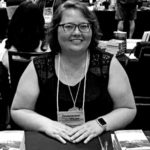 Kristina Knight is a freelance writer with more than 15 years of experience writing on varied topics. Kristina's focus for the past 10 years has been the small business, online marketing, and banking sectors, however, she keeps things interesting by writing about her experiences as an adoptive mom, parenting, and education issues. Kristina's work has appeared with BizReport.com, NBC News, Soaps.com, DisasterNewsNetwork, and many more publications.
+ 5 sources
Bizreport Advisor adheres to strict editorial integrity standards avoids using tertiary references. We have strict sourcing guidelines and rely on peer-reviewed studies, academic research. To ensure the accuracy of articles in Bizreport, you can read more about the editorial process here.
DOE Explains…Machine Learning. Energy.gov. Accessed February 21, 2023. https://www.energy.gov/science/doe-explainsmachine-learning

Weglot | Translate your website – Multilingual for WordPress, Shopify and more. Weglot. Accessed February 21, 2023. https://weglot.com/

Professional language solutions for your business – Translated. translated.com. Accessed February 21, 2023. https://translated.com/welcome

Trados Studio – Translation Software. SDL. Accessed February 21, 2023. https://www.trados.com/products/trados-studio/

Phrase (formerly PhraseApp) – Software Localization Platform. phrase.com. Accessed February 21, 2023. https://phrase.com/