Best Photo Scanning Software 2023: Top 10 Picks & Reviews
All products recommended by Bizreport are selected by our editorial team, independent of our parent company. Some of our stories include affiliate links. If you buy something through one of these links, we may earn an affiliate commission.
VueScan
Best Overall
Readiris 17
Best for Documents
ScanSpeeder
Best Photo Manipulation
It can seem overwhelming when faced with piles of photographs or documents for scanning. However, photo scanning software can recognize, manipulate, and catalog large collections for personal or business use. There is a crowded field, consumers need to find the best photo scanning software for their needs. We compare ten of the best software packages in this review. We thoroughly analyzed the quality, ease of use, and features of each competitor to help you select the best photo scanning software
10 Photo Scanning Software 2023
What is Photo Scanning Software?
[Many individuals or corporations need to turn their physical documents and photos into digital images. With this software, simply scan photos or documents right from a flatbed scanner or even from your mobile device. The software recognizes, manipulates, catalogs, and shares the images as needed.
What Does Multiple Photo Scanning Software Do?
Users can place multiple photos on a flatbed scanner at one time. The software creates individual files of the scanned images. The best software will recognize each individual image, crop and adjust orientation, and then create a single file for each image. Some software has more advanced features to correct imperfections and adjust color.
Top 10 Best Photo Scanning Software September 2023
VueScan
Read VueScan Reviews
Designed for detailed and beautiful photographs, VueScan delivers a top quality photo scanning result. Users find a panoply of features; VueScan is still easy to use and fairly priced. It is our Editor's Choice for the Best Overall. VueScan is the best photo scanning software.
Intuitive user experience
Outstanding color control
Comprehensive features
Document features are not as good as color imaging
VueScan is adaptable, and able to render details of incredible color photography and scanned images. Users can also scan old slides and film. It shines with great fidelity and balance of color. VueScan operates on a wide variety of scanners, adapting to new or older models. Its automatic image enhancement is well developed. Overall, you get superior quality along with ease of use and wide compatibility with a flatbed scanner of most varieties. It's hard to go wrong with the comprehensive ability to scan photos and scan documents offered by VueScan.
Readiris 17
Read Readiris 17 Reviews
Look no further than Readiris 17 to find excellent conversion of imaged text into documents. ReadIris excels at PDF management and conversion. It is a great value and our choice as Best For Documents.
Superior document and PDF management
Great for business uses
Compatible with most scanners
Photograph abilities are average
We think Readiriis may have the best optical character recognition in the field. This scanning software is easy to use and deploys fluently with most scanners. They specialize in PDF management and conversions. Additionally, it has a wide range of business related capabilities such as business card scans, application scans, invoice scans, and more. We do not see Readiris as the top solution for photographs though – consider some other competitors who focus on that aspect.
ScanSpeeder
Read ScanSpeeder Reviews
Simply lay some photos on the flatbed scanner, and this photo scanning software will digitize, manipulate, and catalog them in a superior manner. With excellent features and beautiful color imaging, ScanSpeeder is our selection for the Best Photo Manipulation.
Largest color palette
Comprehensive image capabilities
Easy to manage files
Not focused on document features
ScanSpeeder does everything for photographs – scanning photos, restoring, split, correcting, and collaging are all highlights here. This software is excellent for scanning multiple photos and creating separate image files for those large jobs. The software effectively reads almost any scanned image including old film, slides, and negatives as well. We love their 65,000 color shades and tints for spectacular color photographs. ScanSpeeder is a strong entrant in the field.
Scanitto Pro
Read Scanitto Pro Review
Both easy to use and easy to share, Scanitto provides good scanning software, able to scan images that can be directly uploaded to the cloud destinations. Thus, Scanitto is our choice as Best Integration.
Strong doc to text OCR
Integrates with cloud storage
Uploads right to socials
Some competitors offer more features
There are two highlights for Scanitto. They are the document to imaging capability and the direct integration with cloud and social applications. Scannitto balances its OCR focus with both document and image scanning. It excels in the document to text aspect, while also providing average image quality and color. Easy to use, it only takes a few clicks to store or post scanned photos and documents to the cloud or social media. This seamless integration into the outside applications is top of the field.
CamScanner
Read CamScanner Reviews
Consisting of quality text and image recognition, document management, and image manipulation, CamScanner is an all around performer. We award it our nod for Best for Mobile Devices.
Operates across devices
Best for mobile use
40 languages
Cell phone cameras are not quite pro quality
CamScanner offers text and image recognition photo scanning right from your mobile device. Many users appreciate its ability to sync across multiple devices, making management fluid and convenient. Their top billed service is PDF management, but we find their image beautification and manipulation to be equally effective. This photo scanning service integrates with cloud storage and social media. Their OCR works with over 40 languages, giving wide ranging appeal.CamScanner does everything well, if not anything at the absolute top class. Choose this option if you value the ease of mobile phone scanning, but look at other competitors if the absolute highest quality color and imaging are more important.CamScanner starts as a free photo scanning software, but we do find that an upgrade to freemium services is worth it.
BlindScanner
Read BlindScanner Reviews
With an innovative value proposition, BlindScanner is designed to operate across multiple devices on a network. It is an excellent tool for remote scanning and is our choice as best for Share Networks
Remote scanning
Best solution for shared network scanning
Great for small businesses
If you have multiple networked devices at home or in the office, BlindScanner provides a solution for remote scanning. It is also easy to use; functioning effectively on almost any scanner and across device types such as wireless scanning on tablets and laptops as well. They promote themselves as "a complete tool for remote scanning". With the ease of use and network connected focus, we agree that this solution works great for a workplace. The service is best suited to functions of an office, while those archiving important family photos or focusing on digital image manipulation may find better services with some competitors.
ScanPapyrus
Read ScanPapyrus Reviews
The branding with papyrus, the original paper used for documents, right in the name is a good clue about the optimal use of the software. We select this option as Best for Book Scanning – and we also see additional quality features which make ScanPapyrus a solid overall competitor.
Document management
Book scanning
Excellent recognition features
Operates best only on TWAIN
The OCR can scan large documents or batches to recognize, catalog, and manipulate large volume text documents. Outstanding features include border recognition, text feature recognition, sizing and orientation correction, and ease of cataloging. ScanPapyrus has been tested across flatbed scanners and other devices, but it is slightly limited as it is only TWAIN compatible.
AutoSplitter
Read AutoSplitter Reviews
Yet another case of clear brand identity, AutoSplitter stands out in its ability to recognize, split, and crop large numbers of photos. We award it our choice as Best for Multiple Images
Works well with a large amount of photos
Image recognition and manipulation features
Good quality digitizations
Not made for document services
AutoSplitter is one of the easiest services to use in order to scan multiple photos. The company aims to solve the problem of scanning large groups of photos or other images. The software recognizes individual images, then crops straighten, and saves them as individual files. AutoSPlitter also features retouching, captioning, and tagging abilities. We also like their ability to scan and save sports card images for possible use with an online store.
SilverFast
Read SilverFast Reviews
With a long track record, this family of digital imaging software provides excellent photo scanning services. SilverFast is our Image Expert.
Trusted since the 1990s
Excellent color management features
Stunning digital photographs
More complicated than the competitors
Doesn't work across devices
Over almost three decades, SilverFast has developed a range of well regarded scanning and editing software. SilverFast is effective at digitizing a wide range of media such as photos, slides, or negatives. Highlights include color management, error correcting, dust removal, and scratch removal They offer a variety of software packages with separate functions, such as digitizing or single image editing. We recommend bundled packages to provide a range of features. It is near the top for best photo scanning software company is focused on the image side, so if you have business needs for PDF and document management, other competitors have an advantage.
PhotoScan
Read PhotoScan Reviews
With easy Google integration, PhotoScan is a convenient option for users in that ecosystem. It's free and easy. It's the best SMARTPhone Scanner App.
Just use your phone cam
Free
Phone cameras are not usually top quality
Limited features
If you utilize Android or Google SMARTphone, you may benefit from Google's native scanner app. PhotoScan is a free application that works through your phone camera. The app provides good quality photo scanning. There are limitations though. There are no document management services and the scans are limited to the quality of the phone camera. It does not have high end editing features. Thus, it's limited – but perfect for someone who just wants the basics done easily and for free right from their phone.
Why Do You Need a Photo Scanning Software?
Photo scanning software is a crucial instrument in the contemporary age of digital administration and preservation. Photo scanning software may be useful in a variety of situations, such as when you wish to digitize old photo albums or streamline your photo management workflow. The advantages of photo scanning software must be highlighted, and the finest Mac and Windows solutions must be evaluated.
Convert Printed Images into Digital Files
If you want to convert your printed images into digital files, you should consider investing in photo scanning software. This contemporary technology not only makes it easier to communicate and store priceless memories, but it also shields them from the effects of time. Digital data may be stored across several devices or transferred to the cloud, doing away with the need for bulky photo albums or expensive printouts.
Enhance Picture Quality
Examples of Mac-specific software include Photoscape X and VueScan. These programs provide intuitive user interfaces and powerful features that simplify scanning and enhance picture quality. Users of Windows 10 and Windows 11 may choose from a broad range of scanning software, such as VueScan and Adobe Photoshop Elements.
The ability to repair or enhance photos that have faded or been damaged over time is a significant benefit of employing photo scanning software. The software can repair problems like dust, scratches, and dull colors in old or damaged images using complex algorithms and image restoration technology. Using the software's editing tools, you may enhance your scanned photos by changing their brightness, contrast, and saturation.
Manage & Arange
Photo scanning software can help you manage and arrange your digital photo collection more efficiently. It is possible to quickly locate a picture in a digital photo collection by using features like metadata tagging, facial recognition, and keyword searching. This makes it easy to track down and show off priceless photos to friends and family.
For scanning photo graphs, there is both paid and free photo scanning software available, and both are very competent. For basic scanning on a Mac, the free version of Photoscape X is all you need. For those working on Windows, trustworthy scanning functionality is available in the form of free software like Adobe Scan and Microsoft Office Lens. Individuals with infrequent scanning needs or those just starting out in the digital world can find these free software solutions sufficient.
The last thing you need if you love your images and want to save, organize, and enhance your collection is shoddy software for scanning them. You can get a large range of software programs for both Macs and PCs that are tailored to certain needs. By scanning your photographs into digital format, you can preserve them, make them more easily accessible, and take advantage of cutting-edge photo editing and management tools.
How Much Does a Multiple Photo Scanning Software Cost?
[You will find a variety of price points for various photo scanning software. Some platforms have free native programs that work well for basic scanning. More sophisticated software packages are offered in limited forms for free, with freemium upgrades usually necessary for the desired applications. Conversely, some of the most complex software can cost up to $100 or more per year.]
How to Choose The Software to Scan Multiple Photos?
Since there are many options with unique value propositions, it is imperative to find the best scanning software for your needs. Some of the key factors to consider are the ease of the scanning process, the amount of features to correct and manipulate the scans, the quality of the color, and how well the software integrates with cloud services. Additionally, consider what devices and platforms the software best functions with. The best scanning software for windows may be different than for an Android mobile device, and some work across many devices.
Final Thoughts
There is a crowded field of competitors who all make it easy to scan documents, photographs, and other images. Additionally, many of these software packages include features to recognize, manipulate, correct, and store images in an efficient manner. Within this field, we find three main value propositions – highest quality digital images and color, best text to document features or average quality features that work across many types of devices. Utilize our review to determine which features each software provides. For today, we find that VueScan is at the pinnacle for overall photo scanning, while ReadIris 17 is the best for documents. However, each competitor provides value and is worthy of consideration based on your needs.
Frequently Asked Questions (FAQs)
Is there free photo scanning software?
Most photo scanning software has reasonable pricing selections. There are free photo scanning software, freemium, and paid services.
Are photo scanning apps legit?
There are dozens of legitimate photo scanning applications and software packages. Check professional reviews and user ratings to verify the services.
Can I scan from my cell phone?
Yes, your phone's camera can be used along with scanning apps.
ABOUT THE AUTHOR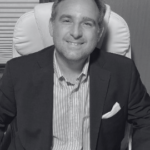 Dr. Jeffrey Christo is an educator, academic researcher, writer, and business analyst from the United States. His educational background includes a BA degree in History, Master of Science in Teaching, and Doctorate in Educational Leadership. Dr. Christo specializes in leadership, staff development, building organizational capacity, and systems. A lifelong learner, Dr. Christo is also currently a student pursuing an additional doctoral study in Business Administration. In the business world, Dr. Christo's areas of interest include organizational improvement, organizational analysis, organizational climate and culture, competitive advantage, real estate, and niche branding.
ABOUT THE REVIEWER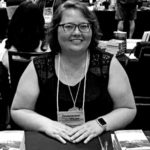 Kristina Knight is a freelance writer with more than 15 years of experience writing on varied topics. Kristina's focus for the past 10 years has been the small business, online marketing, and banking sectors, however, she keeps things interesting by writing about her experiences as an adoptive mom, parenting, and education issues. Kristina's work has appeared with BizReport.com, NBC News, Soaps.com, DisasterNewsNetwork, and many more publications.
+ 3 sources
Bizreport Advisor adheres to strict editorial integrity standards avoids using tertiary references. We have strict sourcing guidelines and rely on peer-reviewed studies, academic research. To ensure the accuracy of articles in Bizreport, you can read more about the editorial process here.
VueScan Scanner Software for macOS, Windows 10, and Linux. VueScan. Accessed December 29, 2022. https://www.hamrick.com/
Readiris 17, the OCR solution for Windows. www.irislink.com. Accessed December 29, 2022. https://www.irislink.com/EN-VN/c1729/Readiris-17–the-OCR-solution-for-Windows-.aspx?
Easily Scan Your Old Photos. scanspeeder.com. Accessed December 29, 2022. https://scanspeeder.com/