Best Online Coaching Platforms 2023: Ranked & Reviewed
All products recommended by Bizreport are selected by our editorial team, independent of our parent company. Some of our stories include affiliate links. If you buy something through one of these links, we may earn an affiliate commission.
Mighty Networks
Best Overall
Thinkific
Best for Online Courses
Acuity Scheduling
Best for Scheduling
Professional coaches often search for the most effective coaching software. These third-party solutions offer enhanced features for their coaching practice. Various platforms offer services for creating entire coaching programs, including websites, online course design, scheduling for coaching sessions, group coaching capability, and payment processing. We have reviewed 7 of the top contenders for the best online coaching platform. We looked for features that help coaches with different aspects of the business. This includes ease of use, comprehensive features, outstanding differentiators, value, and customer support. Our detailed analysis helps differentiate the value propositions of each software solution.
What Is an Online Coaching Platform?
Online platforms offer comprehensive services to help with your coaching business. An online coaching platform may offer some combination of a course-creating feature, business document management for contracts, CRM and marketing tools, and scheduling software. The goal is to allow coaches to work from a single dashboard to easily grow and manage their business.
7 Best Online Coaching Platforms 2023
7 Best Online Coaching Platforms January 2023
Mighty Networks
Instead of siloed clients, coaches can create their own interactive community with Mighty Works. The community experience includes a dedicated community platform, user chat and interactions, live streams, events, and almost anything you might desire to keep your clients connected to your brand. But the focus on the community should not in any way take away from Mighty Networks' easy and effective setup for courses. You can also get started with a small community, so Mighty Networks is a great choice for beginning a coaching business.
Thinkific
Thinkific provides coaches with an array of features for course design, marketing, and management. This competitor stands out for the pre-built templates for course curricula. This platform is the gold standard in online course design. Thinkific may be best for an already established coach – you have to do a lot of marketing and the best features are fairly costly. This is the best choice if you want to focus on the quality of your online course build, a great way to scale your sales.
Acuity Scheduling
Acuity Scheduling is ideal for coaches who offer mainly live sessions. This platform specializes in scheduling with calendar integration, scheduling pages, and reminders. The pre-built templates to create your website and scheduling pages are elegant and easy to use. Acuity is excellent for what it does – but is not intended to be a complete solution as it does not offer marketing and online courses.
Paperbell
You can do many things with Paperbell – schedule appointments, automate CRM, and manage contracts. The real highlight is that Paperbell tries to create the simplest and easiest-to-use processes for these features. This is a great solution for an individual coach who wants many features and ease of use. A few limitations – it is not a design platform for course creation. Works best for coaching and counseling live 1:1 with clients.
Kajabi
You can do it all with Kajabi. This large competitor offers top online course creation, marketing tools, payment processing, podcast tools, and membership management. They also provide support and resources such as customer service and backend management. It is very effective and comprehensive – it is hard to find a downside for established coaches or larger-sized enterprises. It is a bit more complicated and expensive than some other choices, so a single person starting up may find others to be better suited.
Upcoach
We were immediately impressed with Upcoach's comprehensive list of features. The platform allows coaches to design courses, automate CRM, build a community, analyze habit data, and enable chat features. Users report an easy, intuitive, and hassle-free experience. We will not be surprised if Upcoach grows market share in the coaching software market as more coaches find out about their offerings.
Satori
Satori provides good business management features – it allows coaches to organize their agreements and create intake forms from an easy dashboard. Clients can view and book classes and groups. Other highlights include billing features, payment acceptance, and calendar integration. Instead of offering a single niched aspect that stands out, Kajabi provides good overall service that handles many things for you. It is a good value if you are looking for the basics. If you are looking for a free service, we think Satori's free version offers the most value.
Benefits of Coaching Platforms
Online coaching platforms streamline and automate many aspects of the coaching business so operators can focus on actual coaching. Coaches can create courses, automate CRM, schedule clients, accept payment, and manage paperwork through easy processes. Some platforms are low-cost and simple, perfect for a new coach. Larger enterprises may wish to use upgraded plans that unlock all features and allow unlimited clients.
How To Expand Your Online Coaching Business?
You may wonder how to expand your coaching program. Online platforms can help you with all parts of the coaching process. Many of these software features include course design templates, business dashboards, CRM and marketing tools, and community-building features. To grow your business. To scale a coaching business, there are only a few options since the business usually depends on personal interaction with the coach. You can create and sell online recorded courses. Many platforms offer course creation and marketing tools. Another option is to manage a group of coaches and add providers. This can increase the business capacity, but it becomes a management task. Online platforms that offer an easy dashboard and integration of multiple users help with this growth.
Final Thoughts
Online coaches love to engage with their clients to provide valuable mentoring and motivation. But as the business grows, there are many business management duties that can be time-consuming. Today we present 7 services that automate and streamline these processes to help online coaches. For today, we recommend Mighty Networks as our Editor's Choice for the best coaching platform – as it hits an effective balance of ease of use and features. However, consider all our analyses because various competitors have outstanding features that may meet your needs.
Frequently Asked Questions (FAQs)
ABOUT THE AUTHOR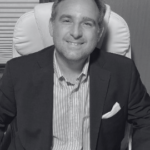 Dr. Jeffrey Christo is an educator, academic researcher, writer, and business analyst from the United States. His educational background includes a BA degree in History, Master of Science in Teaching, and Doctorate in Educational Leadership. Dr. Christo specializes in leadership, staff development, building organizational capacity, and systems. A lifelong learner, Dr. Christo is also currently a student pursuing an additional doctoral study in Business Administration. In the business world, Dr. Christo's areas of interest include organizational improvement, organizational analysis, organizational climate and culture, competitive advantage, real estate, and niche branding.
ABOUT THE REVIEWER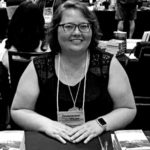 Kristina Knight is a freelance writer with more than 15 years of experience writing on varied topics. Kristina's focus for the past 10 years has been the small business, online marketing, and banking sectors, however, she keeps things interesting by writing about her experiences as an adoptive mom, parenting, and education issues. Kristina's work has appeared with BizReport.com, NBC News, Soaps.com, DisasterNewsNetwork, and many more publications.
+ 7 sources
Bizreport Advisor adheres to strict editorial integrity standards avoids using tertiary references. We have strict sourcing guidelines and rely on peer-reviewed studies, academic research. To ensure the accuracy of articles in Bizreport, you can read more about the editorial process here.
Acuity Scheduling – Online Appointment Scheduling Software. Acuityscheduling.com. Published 2019. Accessed January 3, 2023. https://acuityscheduling.com/

The All-in-One Platform for Coaches—Satori. www.satoriapp.com. Accessed January 3, 2023. https://www.satoriapp.com/

Mighty Networks | Build Communities, Courses & Memberships. Mighty Networks. Accessed January 3, 2023. https://www.mightynetworks.com/

Create & Sell Online Courses & Coaching With Kajabi. kajabi.com. Accessed January 3, 2023. https://kajabi.com/

Create, Market & Sell with the #1 Online Course Platform. Thinkific. Accessed January 3, 2023. https://www.thinkific.com/

Online coaching platform – deliver transformational results. upcoach.com. Accessed January 3, 2023. https://upcoach.com/

Paperbell Coaching Software. Published December 22, 2020. Accessed January 3, 2023. https://paperbell.com/