Best Meeting Management Software 2023: Top 7 Picks & Reviews
All products recommended by Bizreport are selected by our editorial team, independent of our parent company. Some of our stories include affiliate links. If you buy something through one of these links, we may earn an affiliate commission.
Zoom
Best Overall
Fellow
Best for Effective Collaboration
Lucid Meetings
Best Traditional Platform
With the rise of remote and hybrid work, there is an increased need for meeting management software so team members located across the country or even the globe can take the time to collaborate and share ideas. While the space is still emerging, there is a lot of variety when it comes to meeting management tools, so managers need to compare them all to see which meeting management software has the features they need to have productive meetings.
Read More: Best Presentation Software 2023
What Is Meeting Management Software?
Meeting software is an emerging area of technology, though some of the key features of these programs include tools to schedule meetings, build meeting agendas, audio and video support, screen sharing, the ability to record meetings, and more.
Essentially, versions of meeting management software have existed for a while, though they really grew in popularity after the pandemic when teams started working remotely, though still needed effective ways to meet and collaborate online. Thus, meeting software has been the key to making effective virtual meetings possible.
Top 7 Best Meeting Management Software 2023
Best Meeting Management Software March 2023
Zoom
For many, Zoom is the go-to-meeting management system, especially given the fact that it has a free version that is easy to use. Meeting participants can enjoy access to a range of other helpful tools that can help with managing meetings like a whiteboard, live transcription, screen sharing, recording of video calls, breakout rooms, and more.
From education to online business meetings, Zoom will likely remain as the top online meeting management program for many.
Fellow
Fellow is great for effective meeting management as it supports greater collaboration among teams, or when one-on-one.
Team leaders like to use this popular meeting management software because it can track and record decisions made on the call to improve accountability for members following effective meetings. Actions can be assigned to attendees while on the call, and feedback is easy to provide following calls.
Lucid
Lucid is a traditional software that helps users build useful meeting agendas for online meetings. Admins can assign roles to team members on the call upon sending an invite for video meetings.
Overall, this meeting management program helps keep responsibilities among the team straight, which is great for task management and prioritization of roles. There are also great templates to help build the structure of team meetings.
Cisco WebEx
Webex is one of the older names in the game, given that it started in 1995. Since it has recently been acquired by Cisco, it is closely associated with its other business tools and platforms, so it's not as much of a free-standing meeting tracking software as some of the others on this list.
Even still, it remains one of the top meeting management software, especially for Cisco users given its comprehensive platform and long-standing reputation in the industry.
Fathom
Many users like the convenience of using Fathom, as they can take the time to be more present on their Zoom calls rather than worrying about writing down the notes before team meetings move on to the next point.
Plus, the call notes are automatically synced with Salesforce and Hubspot CRM for easy access and all-in-one storage for your documents. It also seamlessly integrates with Slack to get responses from team members in real-time while still on the call
Microsoft Teams
The key features of this platform make it highly valuable to users. It's easy to integrate with other third-party apps, plus there is seamless integration with Microsoft's suite of productivity tools.
Not to mention, it's already included with Microsoft 365 and Windows 11, making it easy to share meeting materials, and schedule meetings for private groups.
Skype
Skype for Business was the predecessor to Microsoft Teams. Skype for personal use can still be utilized, though the professional side of meeting management is now a part of Microsoft Teams, which replaced Skype for business.
How To Choose The Best Meeting Management Tool?
In order to choose the top meeting management software for you, you will need to assess the needs of your team so you can find the program that has the right features for you to have productive team meetings.
Maybe you need more board management software that's easy to send out group meeting links and work with multiple meeting schedules. On the other hand, you may run a smaller team with fewer meeting attendees, in which case you'll want to check out the platforms that have a free trial, the ability to schedule follow-up meetings, meeting agenda templates, and more.
There is no one-size-fits-all when it comes to the software for scheduling meetings or hosting meetings, so you'll have to do the research to see which one has the meeting management features you require.
Final Thoughts
When you need to manage online meetings for remote workers and a global workforce, finding the right software can be a crucial step to having more effective calls.
The programs that make meeting scheduling, transcribing meeting minutes, and the ability to assign tasks simple and straightforward are the best ones that help team leaders save time and money. However, each team will need to see what key features each program offers in order to find the one that's right for them.
Frequently Asked Questions (FAQs)
ABOUT THE AUTHOR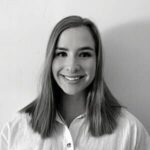 Bailey Schramm is a writer based out of Jackson Hole, WY, primarily covering topics and trends in financial services, business, and the blockchain. With a background covering stock market developments for a major FinTech company, she now provides SEO and content strategy services to financial service companies and tech startups.
ABOUT THE REVIEWER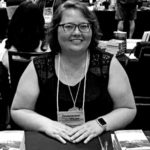 Kristina Knight is a freelance writer with more than 15 years of experience writing on varied topics. Kristina's focus for the past 10 years has been the small business, online marketing, and banking sectors, however, she keeps things interesting by writing about her experiences as an adoptive mom, parenting, and education issues. Kristina's work has appeared with BizReport.com, NBC News, Soaps.com, DisasterNewsNetwork, and many more publications.
+ 7 sources
Bizreport Advisor adheres to strict editorial integrity standards avoids using tertiary references. We have strict sourcing guidelines and rely on peer-reviewed studies, academic research. To ensure the accuracy of articles in Bizreport, you can read more about the editorial process here.
Zoom. Video conferencing, web conferencing, webinars, screen sharing. Zoom Video. Published 2022. Accessed January 13, 2023. https://zoom.us/

Fellow.app | Great meetings are just the start. Fellow.app. Accessed January 13, 2023. https://fellow.app/

Lucid Meetings. www.lucidmeetings.com. Accessed January 13, 2023. https://www.lucidmeetings.com/

Webex. Video Conferencing, Online Meetings, Screen Share | Cisco Webex. Webex. Published 2013. Accessed January 13, 2023. https://www.webex.com/

Fathom – Free AI Notetaker for Zoom. fathom.video. Accessed January 13, 2023. https://fathom.video/

Microsoft. Chat, Meetings, Calling, Collaboration | Microsoft Teams. www.microsoft.com. Published 2021. Accessed January 13, 2023. https://www.microsoft.com/en-us/microsoft-teams/group-chat-software

Skype | Communication tool for free calls and chat. Skype.com. Published 2015. Accessed January 13, 2023. https://www.skype.com/en/