7 Best ERP Systems – Top ERP Softwares & Reviews 2023
All products recommended by Bizreport are selected by our editorial team, independent of our parent company. Some of our stories include affiliate links. If you buy something through one of these links, we may earn an affiliate commission.
Oracle NetSuite
Best Overall
SAP Business One
Best Features
Acumatica Cloud ERP
Most Scalable
Enterprise resource planning (ERP) software could be the key to unlocking the full potential of your business. ERP vendors can help with everything from project accounting, warehouse management, human resources, and most other core business processes by helping your company use data more effectively.
If you think your business functions or manufacturing processes could be improved, then it's worth taking a look at the best ERP solutions. Implementing ERP could be just what you need to take the next step forward.
That's why we've put together this guide. It covers everything you need to know about the top ERP software on the market today and the most effective strategies for implementing ERP.
So, without further delay, let's get into it.
Top 7 Best ERP Systems 2023
What Is Enterprise Resource Planning Systems?
Enterprise resource planning systems (ERPs) bring together data from different business processes to provide a more comprehensive look at how your company is doing and what its financial future looks like.
Companies use ERP tools to organize, manage, and even automate key business processes to ensure they're getting optimal performance from them.
Who Needs ERP Software?
Most companies will be able to benefit from using ERP software at some point in their development. These products help businesses become more efficient, plan more effectively for the future, and automate key processes to save time.
That being said, brand-new companies won't have enough opportunities for automation or data to benefit very much from an ERP tool. So if your business is just getting started, it may be better to wait.
Top 7 Best ERP Systems October 2023
Oracle NetSuite
The Oracle ERP cloud has become the gold standard for small businesses thanks to a broad variety of powerful built-in business intelligence tools.
Helpful CRM system features
Customizable process workflows
An easy-to-use software system that will work for mid-sized organizations, medium-sized businesses, and most other large and small businesses
Getting help with ERP implementation or workflow management can be tricky
You can't go wrong with Oracle. This cloud computing product is easy to use without giving up power. It features customizable workflows that go beyond most software systems and software vendors to provide business management applications that everyone in your company will be able to use.
The bottom line is that if you're a small or even mid-sized business, this ERP vendor is one you should definitely take a look at.
SAP Business One
Read SAP Business One Reviews
SAP Business One is an excellent product for existing SAP users that offers enough depth to appeal to new enterprise companies as well.
In-depth resource management and software solutions
Offers a wide variety of ERP applications
Has excellent documentation for an ERP software solution
Can be a challenging ERP platform to get familiar with. Some users on your sales team or supply chain management squad may struggle.
With SAP ERP, you get a wide variety of enterprise resource planning tools and some good flexibility. This product is especially good for existing SAP users, as these companies will already be familiar with the SAP ERP navigation systems, dashboards, and apps.
That being said, this business management solution can be a bit tricky to navigate for new users. Other ERP implementations may be a better fit if you're concerned about our ease of use.
Acumatica Cloud ERP
Read Acumatica Cloud ERP Reviews
Acumatica is an intuitive enterprise resource planning system with a flexible pricing model that makes it easier to afford than many other enterprise asset management options.
Highly scalable ERP system
Great features for inventory management
Perfect ERP solution for a mobile device
The pricing structure is a bit unusual for a business intelligence product
If you're looking for a scalable ERP product with pricing that's not as stiff as some of the other options on the market, then Acumatica could be a good fit. This software is also relatively easy to use on smartphones, which makes it a good fit if you like doing business on the go.
The big downside with this product is that it's focused heavily on the manufacturing vertical. So if that's not what you're looking for, another option could be a better fit.
Sage 300
Read Sage 300 Review
The Sage Business Cloud is very easy to use and features customizable menus for a more fine-tuned ERP experience.
Offers extremely easy-to-use ERP solutions
Includes support for CRM and supply chain business processes
Customizable navigation menus for easier project management
Lags behind the ERP software market in several key areas. Missing some helpful ERP tools and financial management features that the best ERP software provides.
Sage is a solid choice that's very easy to use. If you just want ERP software that everyone in your organization will be able to use without much difficulty, this could be a good fit.
However, Sage doesn't provide services designed for payroll or inventory. If that's not a problem for you, this could be your ideal solution given how easy it is to use. But if those are verticals you want to be included in an ERP product, then another option may be a better fit.
Odoo ERP
Read Odoo ERP Reviews
Odoo is a true cloud-based ERP solution that can help with everything from order management to accounting tools and production management.
Full cloud deployment available
Offers customizable tools for CRM, accounting, and more
Easy to scale as your company grows
Documentation is lacking for an enterprise resource planning software
Odoo may be the right solution for your company if you want a versatile ERP solution that's designed to scale as your company grows. You'll get all of the tools you need to accomplish your human capital management goals, and then some.
However, Odoo has received a lot of complaints related to poor documentation, downtime, and ineffective customer service. It may not be reliable enough to satisfy your company's demands.
Microsoft Dynamics
Read Microsoft Dynamics Reviews
Microsoft Dynamics ERP is hard to beat if you already use Microsoft products like Office 365 and Outlook, given how well it integrates with them.
Integrates with other business operations software from Microsoft, such as Office 365
Easy to find key performance indicators for mid-sized organizations
Produces simple sales estimates in Outlook
Missing some key customer management and supplier management features that other ERP software offers.
Microsoft provides some really nice integrations with Office 365 and Outlook that make it easier to use for teams like human resources and asset lifecycle management. The product also comes with all of the various order management and financial data services your company needs to thrive.
The one thing to note is that you may not get all of the services that you would find in other ERP options.
Syspro
Read Syspro Reviews
SysPro ERP is super easy to use and combines well with other tools from SysPro, such as the company's POS software.
Comprehensive ERP tools that are also very easy to use
Combines with other financial management and business intelligence products from Syspro (like POS software)
Many enterprise resource planning (ERP) apps to choose from
Can be an overwhelming ERP software system for some small business owners
Retail companies that already use SysPro POS will love the integrations they get from SysPro's ERP. The product is comprehensive while still remaining relatively easy to use. With a ton of apps to choose from as well; you really get a ton of value from this product.
The big downside is that SysPro ERP can be a bit tougher to use than alternatives like Epicor ERP.
How to Choose The Best ERP Software?
Finding the right ERP software for your company is all about understanding what your goals are and how you would use the software.
For example, if you're going to want everyone in your organization to use the ERP tool, then it may make sense to focus on options that are very easy to use. But if only a few people in management are going to use your ERP solution, it may be smarter to focus on a tool that offers as many features as possible.
It's also a good idea to think about where your company is in its growth cycle. If you think you may grow a lot in the future, then it would be smart to choose software that's designed to scale with you.
Final Thoughts
ERP systems make it much easier to achieve your business goals. They'll help you automate core tasks, plan for the future more effectively, and discover new ways to help your business with in-depth insights.
We hope that our list will help you choose the right ERP option for your company. Oracle is our top solution overall thanks to its best-in-class apps and navigation, but SAP's ERP solution is also very easy to use, and Acumatica is really scalable.
At the end of the day, the best option for your business will come down to what you're looking for in an ERP product and how you plan on using it. We wish you all the best while you make this decision.
Frequently Asked Questions (FAQs)
What is ERP software?
ERP software brings together different data streams to provide more accurate insights into how your company is performing. It can also help to automate repetitive tasks to free up your employees' time.
Does my business need ERP software?
Most businesses will be able to benefit from ERP systems. The only companies that shouldn't use this software are those that are too small to get much value out of bringing together data streams or task automation.
How many users can access ERP software?
Your company will typically pay a fee per user. That means you can typically have as many users as you want. You'll just have to pay extra to add them.
Is ERP software good for small businesses?
ERP software isn't a good fit for small companies in most situations. It's expensive, and a small business may not have enough data and complexity to benefit from the simplification provided by ERP software.
Is ERP software based in the cloud?
Yes, ERP software is often cloud-based, although some aren't, so it's important to check before buying if this matters to you.
ABOUT THE AUTHOR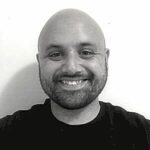 Kellan works with businesses of all sizes to help them achieve their growth goals and has won several awards for his work in the space. He is especially focused on the fields of business finance and the developing cryptocurrency industry, regularly writing about both for audiences across the globe.
ABOUT THE REVIEWER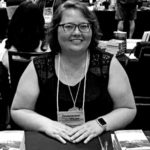 Kristina Knight is a freelance writer with more than 15 years of experience writing on varied topics. Kristina's focus for the past 10 years has been the small business, online marketing, and banking sectors, however, she keeps things interesting by writing about her experiences as an adoptive mom, parenting, and education issues. Kristina's work has appeared with BizReport.com, NBC News, Soaps.com, DisasterNewsNetwork, and many more publications.
+ 5 sources
Bizreport Advisor adheres to strict editorial integrity standards avoids using tertiary references. We have strict sourcing guidelines and rely on peer-reviewed studies, academic research. To ensure the accuracy of articles in Bizreport, you can read more about the editorial process here.
Editor CC. Enterprise Resource Planning (ERP) System – Glossary | CSRC. csrc.nist.gov. Accessed February 21, 2023. https://csrc.nist.gov/glossary/term/enterprise_resource_planning_system

Oracle. Oracle Enterprise Resource Planning (ERP). www.oracle.com. Accessed February 21, 2023. https://www.oracle.com/erp/

SAP Business One | ERP Software for Small Businesses. SAP. Accessed February 21, 2023. https://www.sap.com/products/erp/business-one.html

Acumatica. Acumatica Cloud ERP – Accelerate Your Business! Acumatica Cloud ERP. Published 2019. Accessed February 21, 2023. https://www.acumatica.com/

Sage 300 ERP. www.sage.com. Accessed February 21, 2023. https://www.sage.com/na/~/media/site/sage-300-erp/lp/must-see-erp/index.html