Top 10 Best Ecommerce Platforms For Small Businesses 2023
All products recommended by Bizreport are selected by our editorial team, independent of our parent company. Some of our stories include affiliate links. If you buy something through one of these links, we may earn an affiliate commission.
Many small business owners turn to ecommerce to sell goods through their own online store, on social media, or on marketplaces. This is such a hot area of commerce that the ecommerce platform market is saturated with providers offering various software products to help with sales, marketing, and payment processing. There are similarities, but each offers a different value proposition in its focus and features. Because of this, we provide you with an analysis and explanation of the 10 top companies we found offering this important service. Read on to find out what is the best ecommerce platform for small businesses.
What is an Ecommerce Platform?
A program or online tool known as an ecommerce platform enables companies to sell goods and services through online stores. By utilizing their computers, tablets, or smartphones, customers may browse, choose, and buy goods and services from businesses that have set up online storefronts. Ecommerce platforms frequently include a variety of features and functionalities, such as customer management, order monitoring, payment processing, and inventory management. To improve both the company and consumer eCommerce experiences, they also integrate with a variety of third-party products and services.
What Does an Ecommerce Platform Do?
An ecommerce site serves as the foundation for an online store, providing a range of tools and features to help businesses sell products or services over the internet. For example, a core function is product management. Businesses can add, edit, and organize their products or services within the platform, including descriptions, images, and pricing. The platforms provide a shopping cart and checkout where the customers can add items to their cart and complete the purchase process through a secure checkout process, which typically includes payment processing, shipping options, and order tracking. Ecommerce companies can help with Inventory management to track and manage their inventory levels and receive notifications when stock runs low. They also can collect and manage customer data, including contact information and purchase history, and use marketing tools to reach customers. Some premium providers give analytics and reporting insights into sales performance, website traffic, and customer behavior, allowing businesses to optimize their strategies and make data-driven decisions.
Overall, ecommerce platforms streamline the online selling process, making it easier for businesses to reach a wider audience and grow their revenue online.
10 Best Ecommerce Platforms For Small Businesses 2023
Top 10 Best Ecommerce Platforms For Small Businesses December 2023
Shopify
With features that are easy for a beginner but scalable enough for a large company, Shopify is our Editor's Choice and the best overall e-commerce portal.
Omni channel commerce
Easy to set up a storefront
Lots of payment options for customers
Good customer support
Can cause app and plug-in overload if you prefer simplicity
Shopify is an all-around performer that is easy to set up and manage – while filled with features. They offer elegant and effective store templates for quickset up and design of a storefront. Additionally, Shopify can help businesses with marketing, payment processing, and shipping as an all-in-one solution. Shopify works well for omnichannel commerce. Users can integrate their social platforms such as Instagram and Facebook while also selling through Amazon, Walmart, and eBay. Your customers can use one of the dozens of payment methods that are supported. Shopify provides excellent customer support with its own staff and there are always many Shopify experts to connect with. Shopify stands out with the integration of thousands of apps and plugins – which is generally excellent but at times overwhelming. Their plans all provide excellent value – they offer Basic ($29/month), Shopify (($79/month), Advanced ($299/month), and the enterprise level Plus ($2,000) per month. The plans come with most features, but the Basic and Shopify are meant for smaller operations, allowing limited numbers of items and only 2 and 5 staff users respectively.
Wix
Read Wix Review
With a panoply of features for an online business, omnichannel function, and a low fee – Wix is a great choice for an e-commerce platform. Wix is our choice for the Best Value.
Leverage the power of website leader
Fast speed
Comprehensive
Weak inventory management
Wix is a dominant force in webpage design overall and offers an excellent all-in-one solution for e-commerce stores and online sellers. Wix offers omnichannel commerce connections. This allows owners to sell through a Wix e-commerce website builder, from social media accounts, from online marketplaces, and even in brick-and-mortar stores with a POS connection. An outstanding feature of Wix is scalable infrastructure including lightning-fast speeds and almost infinite scalability of its e-commerce tools. It's great to know that your customers will always have a fast and smooth browsing experience and that the back-end infrastructure will always support your expanding enterprise. Wix has three plans to choose from which all have a high ROI. The Business Basic Plan ($27/month), The Unlimited Plan ($32), and the VIP ($59) are all low-cost and packed full of features.
Weebly
Well known for easy webpage setup and blogging – Weebly also offers low-cost and easy-to-use eCommerce solutions. We find they are the best for Easy Set Up.
Easy to use
Quick setup
Good value pick
Outside advertisements on your webpage
Lacks depth in features of some competitors
Weebly makes it easy to set up your e-commerce website – there are no technical skills needed to take advantage of their large set of features. Weebly is flexible, with the ability to handle sales of products, services, or digital items. They can help you track inventory for your physical goods and online sales. As a powerful web design company, of course, Weebly offers easy drag-and-drop design which is user-friendly and helps make simple, elegant, and efficient small business e-commerce sites. You can get budget plans such as the Free and Personal ($6/month) plans, but we would avoid those as they are limited and require the site to host Weebly advertisements. Rather the Preferred ($12) and (Performance $26) are the more viable choices.
Squarespace
Read Squarespace Review
With a robust amount of features and fully connected sales, marketing, and shipping solutions – Squarespace is our choice as the Omnichannel Solution.
Many features
Integrates omnichannel sales, marketing, and shipping
Good SEO feature
The basic plans are too limit
Can be slow
Not designed for complex sites
Business owners will find SquareSpace an amply stacked platform to help with a robust omnichannel enterprise. To start, they offer world-class designed templates that are elegant and appealing that require no coding to set up. This is where you can integrate with online marketplaces, advertisements, and socials. Squarespace is a full-service provider. In addition to the basic site, you also get a highly effective cart with easy checkout and the ability for customers to review products. Additionally, you can book services, sell subscriptions, and create an advertising campaign. Squarespace will help your search engine optimization, craft an email campaign, and create social media posts sure to enhance sales. They offer three plans – the Business ($33/month), Commerce Basic ($36/month), and Commerce Advanced ($65/per month). Go for the Advanced, it features an abandoned cart recovery and reminder system which is an important feature.
BigCommerce
Read BigCommerce Reviews
Bigcommerce deems itself "e-commerce for a new era" – and it definitely delivers lots of features and options. It's our choice for the Most Customizations Award.
Customization
Scalable to large company
Omnichannel capable
Plan sales limits are low
String customization may be overkill for smaller operators
BigCommerce provides many e-commerce solutions with an excellent range of features and customization options. It starts with a powerful visual editor to create an online store. BigCommerce has omnichannel capabilities working well for online stores, brick and mortar, and marketplaces. Users find that WordPress integrations, mobile optimization, coupons, discount codes, and compatibility with many digital wallets all enhance end-customer usability. Consumers can choose from the Standard ($39/month) for small operations under 50k in sales, Plus ($105/month) for up to $180k in sales, and Pro ($399/month) plans for up to $400k in annual sales. Enterprise pricing is by custom quote. We see the midsize and enterprise applications to be the best value here since BigCommerce is at its best with all the features and customizations. Smaller businesses are better off going with a provider who naturally targets that segment with their value proposition.
WooCommerce
Read WooCommerce Reviews
WooCommerce exists in a symbiotic connection with WordPress. It's a plug-in designed to enhance the e-commerce function of a WordPress site. As open-source and customizable software, Woocommerce offers an array of features at a free price. We call it the Perfect Plug-in. Some downsides are found as it is in some ways too basic and in others too complicated.
Opensource
Highly customizable
A large community of users
Designed to work primarily with WordPress sites
Avoid if you don't like tinkering with add ons
As a plug-in to WordPress, WooCommerce is a somewhat different category than other competitors. The platform is very easy to install and allows small business owners to begin customizing solutions for their sites right away. There are many features at the free price, though the best extensions will need to be purchased. Users can create a store, take payments, and configure shipping options. Some limitations exist. First, the actual store design templates and appearance are fairly basic, but dealing with so many extensions and features can get overwhelming. However, we see that once mastered, many users find impressive capabilities.
Ecwid
Read Ecwid Reviews
Short for e-commerce Wizard, Ecwid stands out for its ability to manage omnichannel commerce easily from a single dashboard for a low fee. Since this is far stronger than their storefront creator, we think they are the Best for Migrating an Existing Store.
Seamless integration of online marketplaces
Omnichannel capable
Payment processing
Product limitations stringent on lower plans
You can either build your e-commerce site from scratch on Ecwid or import and connect all your stores, marketplaces, and socials into one platform. You can really sell almost any way possible here – the platform works well with marketplaces like Amazon, eBay, and Walmart; and is adept on socials including TikTok. But Ecwid also powers an app and in-person POS adequately. Further, Ecwid provides excellent marketing help with social ads, google ads, and a CRM system that uses Mailchimp to send out a series of emails. There are plans including Free, Venture ($14.08/month), Business ($29/month), and Unlimited ($82.50/month). Free and venture are quite limited in features, users, and products – thus we think most businesses should utilize the higher-level plans.
Square Online
Read Square Online Reviews
As an extension of Square's well-known POS services, Square Online provides an adequate e-commerce solution. It's probably the go-to choice if you already use Square POS, thus we consider it our winner as Best for Brick and Mortar Store.
Brick-and-mortar POS
Customer management
Design features are weaker than most
Square Online accepts and manages orders from a POS, online store, through socials, and on a mobile app. An outstanding feature is seamless inventory sync between retail POS sales and online sales. A weakness is the lack of sophisticated and customizable features, but it does have excellent customer-facing options. It does a nice job creating customer accounts where personalized service and recommendations can help with continued relationships and upsells. Features for free local pickup of online orders from your brick-and-mortar, special pop-up sales, and personal discounts also attract customers. This is an excellent product for those who have a blended brick-and-mortar with an e-commerce enterprise. Plans include the Free, Plus ($29/month), and Premium ($79). The Premium optimizes shipping and gives a volume discount on processing fees so it will likely pay for itself.
Shift4Shop
Read Shift4Shop Reviews
As a rebranding of 3dcart, Shift4Shop is a fine service with a clear value proposition – it's now and forever completely free. As most competitors' free or low-cost versions are limited, this is by far the Best Free Service.
Free
Lots of features
Partnership with St. Jude
Free price only applies if you use their payment processing service
Features are numerous but more basic in function than some competitors
As long as you utilize Shift4Shop as the payment processor, they will provide premium service for no fee. Therefore, this option far and away provides a better suite of features than the other low-cost plans from competitors. They provide free templates for various industries, SEO tools, product and inventory management, social and email marketing, and access to experts to custom edit your http and css. The company espouses an important social mission aspect, donating a portion of proceeds to St. Jude's Children's Hospital. All this along with unlimited users and products provides enterprise-like service for free.
GoDaddy
GoDaddy is the most well-known for their domain and web hosting services, but have branched out into the e-commerce field. This solution has a wide breadth but without the depth of some competitors. It's best suited if you already like GoDaddy and want to try a basic online store – thus we award it Best for a Basic site.
Iconic brand identity
Easy to use
cheap
E-commerce seems like a secondary focus to their core business
Features are basic
The cart and checkout system is the weakest in the field
There is a market for GoDaddy's service for those using the site to create web domains and pages who wish to create a basic e-commerce site at the same time. They do offer many features such as omnichannel reach into online stores, socials, and marketplaces. They have easy-to-use templates and accept at least the most common payment forms. The use of Ai to create your page for you is an interesting feature, though it is then not customizable further. There are several issues for consumers to be aware of. First, the best features like card reading and the Smart terminal are upsold which will raise the cost significantly… In addition, the poor cart and checkout system is a critical issue. There are just two plans – Commerce ($11.99/month) and Commerce Unlimited ($29.99).
Different Types of Ecommerce Platforms
Self-Hosted
Larger enterprises can download software and host the service on their own server. This is referred to as self-hosting or local hosting. This gives more control to the organization, but it requires more infrastructure and more IT staff.
Cloud-Based
Cloud-based software runs remotely on remote servers. Since cloud-based services leverage the power of a large software hosting company, it is easier to use and scale.
Limitations & Challenges of Using Ecommerce Platforms
Ecommerce platforms are great, but they are not a panacea or guarantee that your business will succeed. Some of the most common challenges include creating a complete and user-friendly customer experience, fulfilling orders on time through an efficient chain, having enough staff to personally interact with customers, and reaching the right consumers who are likely to buy at your store.
How Can You Build an Online Store with an Ecommerce Platform?
The process to set up an eCommerce store is straightforward – though there are a number of steps. You must select an ecommerce platform, register a domain name, select a hosting provider, add products to your shop, configure payment and delivery options, and launch your store in order to set up an online ecommerce store. Also, it's critical to market your store through numerous marketing methods and optimize it for search engines. Luckily, the platforms will usually walk you through the process.
What is a Dedicated Ecommerce Platform?
You can sell your items on a mass marketplace like eBay, Amazon, or Walmart. However, you are simply listing your items in their template and on their site. Ecommerce platforms allow you to make your own dedicated site. Dedicated e-commerce platforms are those that are customized to the needs of a particular business.
How to Choose The Best Ecommerce Platform?
Business owners should consider cost and ROI, security, inventory controls, customer management, analytics, and mobile optimization.
Costs & Fees
Ecommerce platforms make money in three ways. First, they charge a subscription fee for monthly use of the service. They may also promote upsells of their more premium services. However, their funds are primarily derived from a percentage of revenue deducted as a small part of each online transaction through the payment processing software.
Security
Data security is paramount as you handle consumers' personal financial information. At a minimum, make sure your e-commerce site uses encrypted SSL to secure customer credit card payments and other security measures. Platforms that offer multi-step verifications and platforms that frequently repair any bugs are generally more secure.
Inventory and Product Management
Selling retail products presents an inventory challenge as items need to be stocked shipped, and returns processed. The best platforms connect inventory across channels to one dashboard and give you alerts as products run low.
Customer Management
Customers can sign up for an account, receive recommendations, and access coupons and promotions. The system can also generate marketing emails.
Analytics
Small business owners need to know their numbers. Analytics and insights can help you analyze sales, product performance, advertising results, and more. When comparing plans, you may consider higher fee options when they include powerful analytics as it will easily pay for itself.
Mobile Compatibility
Many customers make purchases from their smartphones. Having a mobile-optimized platform is key to many businesses.
Client Reviews
Experts and tech wizards can give analyses – but they should be coupled with another form of data in user reviews. This actually gives you the best idea of how customers experience the service. Make sure to vet any platform you consider.
Final Thoughts
Ecommerce accounts for upwards of 20% of all retail transactions, and it's often a great equalizer for smaller entrepreneurs who cannot afford the expense and infrastructure associated with traditional brick and mortar. There is a dizzying array of online portals providing SAAS ecommerce solutions. They are basically a must-have for any online seller. Therefore, make sure to use the guide here as a starting point to determine which service best meets your needs. Since there are so many varying value propositions, it's not a case of what is the single best portal – but rather which company provides the services tailored to your company.
Frequently Asked Questions (FAQs)
Which ecommerce platform is best for dropshipping?
Many ecommerce platforms support drop shipping. Reviews show that Shopify has an extensive range of drop-shipping integrations and Woocommerce is a powerful plug-in with dropshipping integrations.

What is the best ecommerce plugin for WordPress?
Most reviewers find that WooCommerce is the most versatile commercial plug-in for WordPress. Users find it easy to install and customize – and it's free.
What is an open-source ecommerce platform?
Open Source is code that is available for anyone to use and modify. Open source resources allow the user to modify the code in any way they wish to customize their pages.
Are online ecommerce platforms legit?
Yes. Online ecommerce store builders are among the most popular services in the SAAS market and they drive billions of dollars of sales. Check the professional analyses and customer reviews to judge the reliability of any platform.
Can I sell internationally on ecommerce?
Yes. Most ecommerce sites have special code or plugins that help process international payments. For example, they convert currency and adjust taxes.
ABOUT THE AUTHOR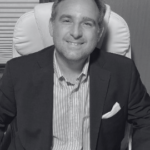 Dr. Jeffrey Christo is an educator, academic researcher, writer, and business analyst from the United States. His educational background includes a BA degree in History, Master of Science in Teaching, and Doctorate in Educational Leadership. Dr. Christo specializes in leadership, staff development, building organizational capacity, and systems. A lifelong learner, Dr. Christo is also currently a student pursuing an additional doctoral study in Business Administration. In the business world, Dr. Christo's areas of interest include organizational improvement, organizational analysis, organizational climate and culture, competitive advantage, real estate, and niche branding.
ABOUT THE REVIEWER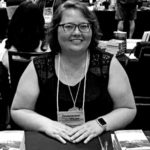 Kristina Knight is a freelance writer with more than 15 years of experience writing on varied topics. Kristina's focus for the past 10 years has been the small business, online marketing, and banking sectors, however, she keeps things interesting by writing about her experiences as an adoptive mom, parenting, and education issues. Kristina's work has appeared with BizReport.com, NBC News, Soaps.com, DisasterNewsNetwork, and many more publications.
+ 5 sources
Bizreport Advisor adheres to strict editorial integrity standards avoids using tertiary references. We have strict sourcing guidelines and rely on peer-reviewed studies, academic research. To ensure the accuracy of articles in Bizreport, you can read more about the editorial process here.
eCommerce | International Trade Administration. www.trade.gov. Accessed March 14, 2023. https://www.trade.gov/ecommerce

Marketing and sales. Marketing and sales. Published 2019. Accessed March 14, 2023. https://www.sba.gov/business-guide/manage-your-business/marketing-sales

Investor.gov. Stocks | Investor.gov. www.investor.gov. Published 2022. Accessed March 14, 2023. https://www.investor.gov/introduction-investing/investing-basics/investment-products/stocks

Editor CC. Secure Sockets Layer (SSL) – Glossary | CSRC. csrc.nist.gov. Accessed March 14, 2023. https://csrc.nist.gov/glossary/term/secure_sockets_layer

Software as a Service (SaaS) | Cloud Information Center. cic.gsa.gov. Accessed March 14, 2023. https://cic.gsa.gov/solutions/saas