Top 9 Best Businesses To Start In Canada
All products recommended by Bizreport are selected by our editorial team, independent of our parent company. Some of our stories include affiliate links. If you buy something through one of these links, we may earn an affiliate commission.
BMO CashBack® Business Mastercard
Best Overall
RBC Avion Visa Infinite Business
Most Affordable
BMO AIR MILES No-Fee Business Mastercard
Best for Everyday Purchases
For many people around the world, the pandemic was a wake-up call: they saw their jobs become unstable and were forced to consider alternative ways of making money. So it's no surprise that the surge in entrepreneurship during the pandemic correlates with the massive number of people who resigned or were laid off. Countries like the US, France, Japan, and the UK all saw an increase in new business registrations in 2021.
If you are one of these many individuals looking to start your own business, there are several crucial things to consider for business ideas in Canada. Today, we'll discuss which industries provide the best opportunities for entrepreneurs and which financing options are worth exploring.
Is Canada A Good Place To Start A Business?
Yes, Canada is an excellent place to start your own business. In 2020, it was deemed the easiest country in the world to start a business by the World Bank. That reputation still rings true today, as Canada continues to have an incredibly favorable business environment compared to other countries.
The Canadian government has several incentives and grants designed to encourage entrepreneurs. Additionally, the country is one of the most stable economies in the world, with low tax rates and an excellent banking system. This means small businesses have access to ample financing options, making it easier for them to get off the ground.
The Canadian population also provides a large customer base for business owners and a diverse pool of highly educated and competitive individuals who can become valuable talents. Finally, Canada is home to many resources like oil and minerals that allow businesses to get the necessary supplies.
Best Business To Start In Canada
Want to bring out your entrepreneurial spirit but don't know where to start? Here are 9 of the best business ideas in the most profitable industries to explore:
Catering
There will always be a demand for food, no matter how bad the economy is. And with people transitioning to post-pandemic life after being deprived of social interaction, the demand for catering services is likely to skyrocket.
If you have a knack for cooking and are comfortable dealing with large groups of people, this could be an ideal business idea for you. Catering services are not limited to large-scale events like weddings, birthdays, and business events. You can also build a small business for services like office lunches or family get-togethers.
Cleaning Business
Cleaning is one of those chores nobody looks forward to, which is why it's a great business idea. Cleaner businesses are in high demand due to the amount of time people spend away from home and the fact that many don't have the energy or desire to clean.
Starting a cleaning business doesn't require much capital, so it's an excellent option if you're just starting out. Plus, you don't need any special skills or qualifications – all you need is the right equipment and a willingness to work hard!
Real Estate
Venturing into real estate can provide bountiful returns if you play your cards right. The industry is booming in Canada, and you can easily find a real estate opportunity that fits your budget. Whether it is buying an existing property or developing one from scratch, there are plenty of ways to capitalize on this market.
One of the most affordable ways to get into real estate is through Airbnb rental arbitrage, which involves renting properties and listing them on Airbnb to earn a profit. It's a good way to build a steady income without needing to own a home.
Storage & Transportation
Canada has a large and growing market for storage and transportation services. With people moving within Canada due to job changes, retirement, or just a change of scenery, the demand for these services is continuously increasing.
Storage facilities can be used to store furniture, possessions, and other items that customers don't want cluttering up their homes or offices. Transportation companies provide delivery services for businesses and individuals looking to ship packages across provinces or even internationally.
Waste Management & Remediation,
Unfortunately, a thriving economy comes with environmental consequences. Canada is no exception, and the country has been dealing with a waste management crisis for some time now.
With an increasing focus on sustainability and eco-friendly alternatives, there is plenty of opportunity to start your own business in this area. Moreover, the Canadian government offers additional incentives for companies focusing on waste management and green initiatives.
Healthcare
Healthcare is a booming industry in Canada, with the government investing billions of dollars into healthcare initiatives. This sector provides enormous opportunities for entrepreneurs to start small businesses such as medical practices, nursing homes, and even health insurance.
If you are interested in small business ideas related to healthcare, it's essential to understand the regulations and requirements for providing services within this field.
Financial Services
Canada is home to some of the world's leading financial institutions, making it an excellent place for aspiring entrepreneurs in the finance industry. From banking and insurance companies to tax preparation services, plenty of opportunities are available.
You can start your own financial services business by offering wealth management or investment advisory services. For example, you could open a brokerage firm that helps clients make informed financial decisions. With the proper license and qualifications, you can become an independent financial planner and help Canadians manage their money wisely.
E-commerce
E-commerce is one of the best small business ideas in Canada. With the pandemic causing people to spend more time indoors, online shopping has become a way of life for many Canadians. If you have experience or knowledge about a particular product or service and are looking to start an e-commerce business, now is the right time.
You can either open up your store on popular platforms like Shopify and WooCommerce or join already existing marketplaces like Amazon, eBay, Etsy, etc., as a seller. You'll need to do some research to determine which platform works best for you and your product offering—but once that's done, you're ready to start selling.
Software
Software development is a great business opportunity for tech-savvy entrepreneurs. If you're open to learning, there are also tons of online courses available. Canada currently has one of the world's highest concentrations of software engineers, making it an ideal place to start your own business.
Software businesses can range from creating new computer programs and applications to customizing existing ones. You can also offer maintenance and support services for other companies who are looking for extra help with their software systems.
How To Determine Which Business Is Right For You?
Before starting a business in Canada, ask yourself the following questions:
Do you have product or profitable business ideas that can bring value to customers?
What is the demand for your product/service?
Are there competitors in the market?
What is your business plan to fund your startup and ongoing operations?
Answering these questions can help narrow down the type of small business ideas best suited for your skills and resources. As a Canadian entrepreneur, you have access to various financing options and low taxes (especially compared to other countries).
Additionally, Canada has one of the highest standards of living and quality of life, which helps make it an attractive option for entrepreneurs.
Using a Credit Card To Finance Your Business
Of course, ample capital is crucial to cover initial expenses in the early stages of setting up a business. While many startup founders take business loans, others consider credit cards a viable option. Here are the pros and cons of using credit cards to finance a business:
Pros:
Credit cards provide quick access to funds, allowing you to cover immediate expenses.
You may be able to take advantage of introductory offers such as 0% APR and rewards programs with cash back on purchases.
There's no collateral required, so you don't have to put up any of your assets in exchange for the credit card.
Cons:
Interest rates can be high if you don't pay your balance off each month.
There may be additional fees associated with using a credit card as a financing tool, such as annual fees and late payment charges.
Rewards points earned on the card may not have much value for business-related purchases.
Top 5 Best Business Credit Cards In Canada 2023
Top 5 Best Business Credit Cards In Canada 2023
BMO CashBack® Business Mastercard®*
Read BMO CashBack Business Mastercard Reviews
The BMO CashBack Business Mastercard is our best overall pick for business credit cards due to its no fees and high cash back rates on business-related purchases. If you want to worry less about fees and make the most of your credit card spending in the early stages of your business, this is the one for you.
High cash back rates
No annual fee
10% cash back welcome offer
Fewer benefits than others
Limited insurance coverage
With numerous business expenses to think about, you don't want annual fees to add to them. The BMO CashBack Business Mastercard offers zero annual fees plus generous cash back earn rates. You'll earn 1.75% on purchases at Shell, 1.5% on gas and office purchases, cellphone and internet bills, and 0.75% on all other purchases.
Business owners agree that the first year is crucial in getting a business off the ground. BMO's attractive sign-up offer can help. For the first 3 months, you can enjoy 10% cash back on gas, office supplies, and recurring mobile phone and internet payments.
For insurance, the card only covers the extended warranty and purchase protection. However, it does have a liability waiver program that protects you from employee card abuse. For context, you can get up to 22 additional cards for your employees to purchase on your behalf.
RBC Avion Visa Infinite Business
Read RBC Avion Visa Infinite Business Reviews
At first glance, the RBC Avion Visa Infinite Business Card seems like one that will blow your budget with its high fees. However, it can help you save on expenses in the long run with its flexible redemption possibilities and extensive insurance coverage.
25,000 welcome points
Premium travel insurance
Flexible redemption options
$175 annual fee
$75 fee for additional cards
$75,000 annual earning cap
This card lets you earn 1.25 Avion points per $1 spent on all eligible purchases, up to a maximum of $75,000 per annual period. It doesn't sound impressive initially, but you'll be surprised at how quickly the points can add up.
And as a welcome gift, you'll get 25,000 points upon approval of the card. This will be reflected on your first credit card statement.
When it comes to redeeming rewards, you have a wide range of options: flights, vacation packages, hotels, tech products at Best Buy, merchandise, and gift cards. You can also redeem points on vouchers to pay off your credit card balance.
If your business involves traveling, you stand to benefit from the RBC Avion Visa Infinite Business Card's comprehensive insurance package. It covers 11 types of insurance, including mobile device, emergency medical, lost or stolen baggage, emergency purchases, trip cancellation, flight delays, and purchase security.
BMO® AIR MILES® No-Fee Business® Mastercard®*
Read BMO Air Miles No-Fee Business Mastercard Reviews
The BMO Air Miles No-Fee Business Mastercard offers similar benefits to its cash back sibling. The main difference is that you'll earn Air Miles points instead. This is a good alternative to consider if you find points more appealing than cash back.
1,000 bonus Miles
No annual fee
1 Mile per $20 spend
Fewer benefits than others
Limited insurance coverage
Aside from offering no annual fee, the BMO Air Miles No-Fee Business Mastercard is generous with its bonus offers. Its welcome offer is 1,000 bonus Miles, which translates to over $100. Then, you can also earn 1 Mile for every $20 spent on eligible purchases. Lastly, you'll get 1.25x Miles for every $20 spent at Shell stations. Since Mastercard powers it, this card gives automatic rebates of 1% to 25% when you shop at partner merchants.
All these perks make the BMO Air Miles No-Fee Business Mastercard the ideal choice for your everyday spending. While its insurance coverage is limited, the types it covers, purchase protection and extended warranty, are all beneficial for your business spending.
American Express® Business Edge™ Card
Read American Express Business Edge Card Review
The multiple bonuses that come with the American Express Business Edge Card make it an excellent choice if you have a small business, despite its relatively low acceptance rate. With a wide range of welcome bonus offers plus a monthly bonus you can take advantage of, you'll earn back a large amount of your spending in no time.
Hefty welcome offers
No annual fee on additional cards
1,000 monthly bonus points
$99 annual fee
Not as widely accepted
You'll enjoy a massive amount of points in your first year with this card. First, you can earn 45,000 points when you spend money of at least $5,000 in the first 3 months. Then, you'll earn an accelerated 10x on eligible office, electronics, gas, and food purchases in the first 6 months. This offer has a cap of 10,000 points.
But the benefits don't stop once the welcome offers expire. After the welcome period, you'll still earn 3x points on all business-related purchases. But what's impressive is that this card comes with a rare monthly bonus of 1,000 points if you spend $3,000 each month. If you take full advantage of this, you can earn up to 12,000 points a year.
American Express Business Platinum Card
Read American Express Business Platinum Card Reviews
The American Express Business Platinum Card is the premium credit card to secure when your business involves heavy traveling. With premium travel benefits and high earn rates on all expenses, it's the perfect card to get for business owners who often hit the road.
80,000 points welcome offer
Up to 55 interest-free days
1.25x points on all purchases
$499 annual fee
Not as widely accepted
If you spend $6,000 in the first 3 months, you'll earn 80,000 points as a welcome bonus. There's no rewards tier system with this card, as you'll earn 1.25x points for every $1 on all eligible purchases. But the rate is relatively high, meaning you can rack up points faster on business or travel expenses than you would with other cards.
The American Express Business Platinum Card also allows you to maximize your cash flow by offering an interest-free grace period of up to 55 days. You can make purchases and pay back the balance before any interest accrues.
For travel perks, the card grants you airport lounge access across 140 countries; benefits for hotel stays, airfares, and rental cars; and a robust insurance package that covers emergency medical, trip cancellation and interruption, flight delays, and more.
Final Thoughts
Canada is an ideal place to start your own business. It has the infrastructure, resources, and culture for entrepreneurs to succeed. While you can start any business, certain industries may provide a better chance for success. The country offers numerous financing options for startup founders, including government support. But using a business credit card is also a wise option.
Frequently Asked Questions (FAQs)
Can I start a business in Canada?
Yes, you can, starting a profitable business in Canada is incredibly easy, and the Canadian government offers several incentives to help entrepreneurs get started.
What industries are best for businesses in Canada?
Some of the most profitable business ideas in Canada are software, financial services, healthcare, real estate, e-commerce, consulting business, and more.
Can I use a credit card to finance my business?
Yes, credit cards are viable not only for personal finance but also for many small business owners. However, it is important to research different products and compare their features before choosing a card. You may also want to look into alternative options like loans or crowdfunding campaigns.
ABOUT THE AUTHOR
Noah Edis is a writer and entrepreneur with a wealth of experience in online businesses and marketing. When he's not working on his latest project, you can find him playing competitive dodgeball or pursuing his personal interest in business process automation.
ABOUT THE REVIEWER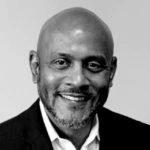 He is an organized and creative thinking sales management professional with experience in outside and inside sales in various markets. Working as freelancer in the Greater Boston Market, he moved to St. Louis and became an Account Executive, then a Sales Manager managing and coaching 12 sales reps covering a nationwide territory. He has developed his team with a combination of consultative selling and value before price coaching mindset which has won him a President's Cup and many other financially rewarding awards at RICOH. His most recent role as a Continuous Improvement Manager provided insight into the importance of delivering a quality product in alignment with the value and reputation of his organization. It further enhances the aspect of selling on value as opposed to price.
+ 2 sources
Bizreport Advisor adheres to strict editorial integrity standards avoids using tertiary references. We have strict sourcing guidelines and rely on peer-reviewed studies, academic research. To ensure the accuracy of articles in Bizreport, you can read more about the editorial process here.
Business Formation Surged during Pandemic and Remains Strong. NBER. Accessed December 1, 2022. https://www.nber.org/digest/202109/business-formation-surged-during-pandemic-and-remains-strong
Canada GA. Key facts about Canada's competitiveness for foreign direct investment. GAC. Published January 17, 2022. Accessed December 1, 2022. https://www.international.gc.ca/trade-commerce/economist-economiste/analysis-analyse/key_facts-2022-05-faits_saillants.aspx?lang=eng