Best Business Ideas You Can Begin Now For Little To No Money 2022
Are you dreaming of starting your own business, but you are low on capital? One of the biggest motivations for creating your business is to be your own boss. You get the freedom to work anywhere and can set your own hours while avoiding company meetings. However, many people don't pursue their business dreams because of the high costs of starting a business. Luckily, you can find several side business ideas with lower overhead costs.
Therefore, you don't need a lot of capital to start a small business. If you want to become a successful entrepreneur, starting with a great business idea is the most important thing. This article targets people who want to start their own business but can't afford a lot of start-up costs. This list of business ideas you can begin in 2022 will help you create and grow a successful business. 
Searching For Business Ideas? Here are some that will help you start and grow your business in 2022
If you are wondering what business you can start from home, there are many small business ideas. You can start dropshipping products, selling print-on-demand products, purchase an existing business on an exchange or try freelance writing. Let's look at the list of the best small business ideas that'll make you money in 2022. If you're ready to run your own lucrative business, consider any of these small business ideas.
Consultant
Starting a consultant business can be a lucrative option if you're knowledgeable and passionate about a particular area. For example, you can become a social media consultant where you run the social media accounts of organizations. Businesses of all sizes hire consultants to help them determine the best tactics and content for their target audience.
Other than social media, you can also sustainability consultancy as a business idea. However, practical skills and experience are more important when working as a consultant. It takes a lot of marketing skills to become a successful consultant. You can start your own consulting business and grow and hire other consultants over time.
Online reseller
Consider starting an online reseller business if you're passionate about resales. This is one of the low-cost business ideas you can try. As a reseller, you are a middle man where you get the merchandise at cheaper rates and gain some income in the same. However, starting an online reseller business takes time and dedication. For example, you must develop an eye for fashion if you want to become an online clothes reseller.
Start by using online store websites to sell your clothing before eventually expanding your resale website. You can also succeed as an online seller if you are a professional creator, a good organizer, and any other art form. Start making your art and sell them through social media or any other e-commerce platform.
Freelance Developer
Working as a web developer can be the best business idea. Demand for application developers has continued to increase over the last few years [1], presenting an opportunity to earn income by creating apps for consumers. You can work as a freelance developer if you know how to code. The cost of starting this small business idea is also low due to the growth of tools and affordable web developers.
Smartphones are becoming everyday accessories for many people, increasing the demand for mobile applications. As a freelance app developer, you can develop strategies that generate recurring revenue, such as offering in-app purchases and charging for the Premium version of your app.
Online bookkeeping
An online bookkeeper can be one of the best home business ideas since you'll be working from home for different clients. You are a virtual assistant that performs secretarial or front desk functions and keeps track of calendars. Contrary to popular belief, you don't need to be a certified public accountant to work as an online bookkeeper. The only requirement is having the technical knowledge of basic accounting tasks.
Starting as an online bookkeeper doesn't require significant capital outlays. You only need good organization skills and start earning extra cash. Individuals with good organizational skills are in demand for other companies to grow their business and focus on high-return tasks. If you are looking for freedom and autonomy in running an accounting or bookkeeping business, use modern technology to start your online bookkeeping service. There are several bookkeeping clients you can find on the web.
Medical courier service
You can easily create your courier service if you have a reliable vehicle and good time management skills. One of the areas you can consider is the medical courier service. With the expanding Healthcare industry, you can start your courier business and make enough money.
The medical courier service involves transporting medical items such as prescription drugs, lab specimens, and equipment. A medical courier company has little overhead and various ways to make money. It can also help avoid personal liability. Millions of people are data plans online order specific items delivered to them daily.
Transcription service
If you're interested in being self-employed and making extra money, consider the transcription service. A transcription service is a great business idea that allows you to work from home with a flexible schedule. It involves converting live or recorded speech into a written or electronic text document.
With this home-based business idea, you are responsible for listening to audio recordings of meeting special events or voice notes and trying out word for word. You may find clients, including doctors, lawyers, Think Tank, or organizations. For example, you can consider starting medical transcription services. You only need a computer internet connection and good typing skills.
Professional organizer
If you are a highly organized person and enjoy making spaces comfortable and functional, you can become a professional organizer. Professional organizers help people declutter and minimize for a living. With many people looking to downsize and control their possessions, you can easily find a ready market. Part of your job description is to help clients develop a system for downsizing and minimizing.
Some people will pay you to help them devise a method of maintaining an organized space. Promote your business by asking your client if they will allow you to take photos of the homes you've organized and use these photos to create a portfolio. You can use these photos on social media to attract more clients.
Translation service
Translation service is one of the best side business ideas to pursue. The internet has opened up opportunities to reach global markets with multilingual people. If you are fluent in a second language, consider this business idea. You can find work converting written and spoken words from one language to another. The translation is an excellent home business idea if you can speak more than one language.
As a multilingual speaker, you can offer specific services such as website translation by working as an online translator. Carve out a niche in the translation service industry. As you work successfully and expand your services, you can hire more translators who specialize in other languages.
With multiple languages in use, there is a constant need for translators. According to the US Bureau of labor statistics, the demand for professional translators is estimated to grow by 19% [2] over the next ten years. You can start an independent service and market yourself to businesses, schools, hospitals, Courtrooms, or conference centers. Your business on social media websites can help you reach a wider audience.
Rideshare driver
Rideshare drivers have the freedom and independence of a small business owner without the heavy workload required to manage Logistics. You only need the willingness to drive people to their destinations and occasionally make friendly conversations.
If any of these side business ideas seem like too much effort or high up-front capital, try becoming a rideshare driver. It can be a profitable business idea with a small initial investment. For example, use your car to become a rideshare driver and have the freedom to work as much or as little as you like. You can also work with rideshare applications like Uber [3] or Lyft. These companies have enabled people to start side hustles that pay well and require little startup capital.
Graphic designer
Graphic design can be a valuable source of income in this digital age. Start a graphic design side business if you have an artistic streak and know how to organize content into a visually pleasing format. You can design marketing collateral like banners, posters, and logos or design a website and landing pages.
Different organizations are constantly looking for graphic designers to design corporate images, new logos and help brand their products. You can find both small businesses and large corporations looking for eye-catching promotional material for their products. You can create digital products such as ads, posters, flyers, and other engaging visual materials for your client.
Becoming a freelance graphic designer requires a computer, design application, and an extensive portfolio of your work. Start by pitching your Design skills to small businesses owned by individuals who ignore detail. You can also create your own website and advertise your graphic design services or join websites such as Flexjobs [4] and find relevant work. Getting new clients should be relatively easy if you have prior knowledge in this field
What would be an excellent small business idea to start?
Small business ideas that involve website design, online courses, or digital marketing are an excellent way to make money. Every organization is creating an online presence and needs someone to help them develop traffic. You can try cleaning services, start a food truck, or a dog walking business as they have a high success rate. Look for service-based business ideas as they have low startup costs than product-based businesses and can be a good business idea.
How can I start my own business with low investments?
You don't need a lot of money to start a small business. There are many side business ideas with zero investment you can try as a part-time or full-time job. Make a list of what you want for your business and research free alternatives on the internet. It might take time and require you to pick up some extra digital skills, but it's worth it. You also need to create a sound business plan and a credit card processing partner to accept payments. Download a free business plan template to help you get started.
Step-by-step instructions to start your small business ideas
Your guide to starting a small business entails analyzing your consumer base, market, and potential challenges.
Choose a business idea and find an online business model that suits your target market
Analyze the current market
Create a business plan for your business idea
Assess your finances and raise the needed money
Determine your legal business structure
Register your business with the government and IRS 
Hire employees and build your team
Market and advertise your business to your target market audience. 
Conclusion
There are many businesses you can launch today with little or no funding as long as you're dedicated and ready to work hard. We've provided a list of 10 small business ideas that will make you money in 2022. Many of these online business ideas involve providing a service to people. Consider whether you can turn your hobby or professional skill into your own business. If you want the best chance to succeed, find the right business idea and focus on it at a time until you find one that aligns with your abilities. 
Frequently Asked Questions (FAQs)
Can you start a small business from home?
Yes, a small business idea working from home can be the most convenient and manageable. However, not all great business ideas are suited for home offices. Consider whether the business can be conducted from home based on whether you have all the supplies and equipment.
Can you start a small business with low capital?
You can start small business ideas with little or no funding provided you're dedicated and determined.
What business can you start with no money?
You can start a blog and make money with affiliate programs, ads, and digital products. You can also become a freelance writer, and try web development or photography businesses.
What services are in demand in 2022?
The most high-demand business idea in 2022 involves digital marketing and services like SEO consulting
What are the most successful small businesses?
Some of the most profitable business ideas are cleaning services, food truck service, website design, and real estate. 
ABOUT THE AUTHOR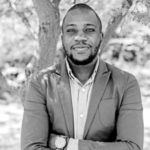 Billy Graham is a Highly skilled copywriter/editor with over 8+ years of experience working for content mills, direct clients, and SEO marketing agencies alike. Possesses extensive expertise in crafting unique copy, exceeding editorial goals, and delivering first-rate client-focused service in results-driven content production. Specialties include gaming, branded content, short-form to long-form copywriting, call-to-action, buying guides, how-to – articles, product reviews, and comparisons, copy editing, proofreading, complete QA, and in-depth research.
ABOUT THE REVIEWER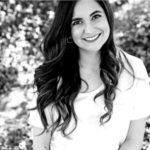 Jazmin Castello holds a Master's degree in Business Management, owns two companies, and has also published a self-help book. When she is not working or writing, she likes to spend time with her family and to travel.
+ 4 sources
Bizreport Advisor adheres to strict editorial integrity standards avoids using tertiary references. We have strict sourcing guidelines and rely on peer-reviewed studies, academic research. To ensure the accuracy of articles in Bizreport, you can read more about the editorial process here.
Drive | Uber Your City. Uber. Published 2022. Accessed March 22, 2022. https://www.uber.com/us/en/drive/requirements/

 World Internet Users Statistics and 2022 World Population Stats. Internetworldstats.com. Published 2022. Accessed March 22, 2022. https://www.internetworldstats.com/stats.htm

 FlexJobs: The Best Remote Jobs, Work from Home Jobs & More. Flexjobs.com. Published 2022. Accessed March 22, 2022. https://www.flexjobs.com/?sub=1738&utm_source=hasoffers&utm_medium=affiliate-tracking&utm_campaign=Adam+Enfroy+Ventures+LLC

Interpreters and Translators : Occupational Outlook Handbook: : U.S. Bureau of Labor Statistics. Bls.gov. Published December 14, 2021. Accessed March 22, 2022. https://www.bls.gov/ooh/media-and-communication/interpreters-and-translators.htm

‌

‌

‌

‌