Best Business Brokers 2023: Top 7 Picks & Reviews
All products recommended by Bizreport are selected by our editorial team, independent of our parent company. Some of our stories include affiliate links. If you buy something through one of these links, we may earn an affiliate commission.
Business Exits
Best Overall
Transworld Business
Best for Franchise Buyers
Synergy Business Brokers
Best for Industry Expertise
Buying and selling a business can be very complicated. You have to browse business listings, find the right business valuation, and make sure you don't miss any important details throughout the entire process. We've created this guide to help you find the right business broker for your goals. Keep reading to discover our top 7 brokerage services and what makes each of them unique.
Whether you have your own company that you wish to sell to qualified buyers or you want to purchase a company, using a business broker is typically the best way to do so.
Business brokers are experts at business valuations and sales. They have in-depth experience selling businesses and will ensure that you get the best deal possible without missing any important details.
What Are Business Brokers?
Business brokers are companies that specialize in bringing together potential buyers with business sellers. They provide fair valuations and act as a middleman to complete the business sale process faster.
Why Do You Need A Business Broker?
Choosing the right broker is an important thing to do regardless of whether you're looking to purchase your own business or attract multiple buyers for a company you want to sell.
Business brokers will make sure that potential buyers see all of the companies for sale that meets their criteria. They'll help buyers research these companies as well to ensure they understand all of the key details before making a purchasing decision.
A good business broker can help sellers by providing accurate business valuations and marketing their company to an extensive network of purchasers. Most business brokers will be able to increase the sales price of a company through strategic planning and marketing.
Top 7 Best Business Brokers 2023
Best Business Broker September 2023
Business Exits
Read Business Exits Reviews
Business Exits stands out with extremely in-depth brokerage experience and the ability to sell businesses across multiple industries.
Led by the most experienced business brokers
More than 70% of closed deals go to the buyers selling businesses
Can sell businesses across diverse industries
Pricing for professional brokers is unclear
If you want to sell your business and make sure that you keep most of the money, Business Exits is a great pick. This company allows sellers to keep 70% of closed deals, which is a fair figure for most sales prices.
The company's track record is also very strong. It's an acquisitions firm that has sold many businesses across decades and multiple industries and routinely receives some of the best reviews of any commercial real estate brokerage.
Transworld Business
Read Transworld Business Reviews
Transworld Business Advisors is a good fit for buyers who want to become part of a franchise.
Specializes in franchise sales
More than 10,000 buyers and sellers since 1980
Includes custom franchise advice and due diligence
Specializes in franchise sales
More than 10,000 buyers and sellers since 1980
Includes custom franchise advice and due diligence
If you want to join a franchise, then Transworld Business Advisors are likely going to be the best business brokers for you. The company specializes in franchise transactions and provides custom franchise advice and due diligence in every deal.
Transworld Business Advisors offers help with various commercial real estate and business deals that don't involve franchising. But they don't specialize in these areas to the same degree, and better brokerage options may exist for those deals.
Synergy Business Brokers
Read Synergy Business Brokers Reviews
Synergy has a ton of industry-specific experience that may make them the best business broker for your needs.
Excellent at the selling process for specific industries
Offers smart filters to make life easier for a buyer
Has a ton of online resources that anyone selling a business can benefit from
Focuses on brokerage services for buyers more than sellers
If you're trying to sell or buy a business in a niche industry that's notorious for poor valuations, then Synergy may be your best option. From commercial real estate sales in niche markets to industries where annual revenues don't tell the whole story, they provide the extra context needed to complete fair deals fast.
However, this international business brokers association tends to focus more on buyers than sellers. So if you need to sell a company, then another brokerage may be a better fit.
Woodbridge International
Read Woodbridge International Review
Woodbridge has some of the most experience of any company in this industry and a robust network of buyers to sell your company faster.
More than 25 years of business broker experience
Helps with marketing
Has a robust network of 415,000+ buyers
May not be as good of a fit for small businesses
If you're looking to sell a business quickly, then Woodbridge could be the right choice for you. This company has a huge network of buyers that you could potentially sell to, and will even help you market your business with a free video to stand out from other sellers. With more than 25 years of experience to boot, you can be confident that Woodbridge will provide you with excellent brokerage experience.
First Choice Business
Read First Choice Business Reviews
First Choice Business Brokers has a rich history of successfully organizing the purchase and sale of small and medium-sized businesses.
Specializes in small businesses and mid-sized companies
Has completed over $10 billion in business sales since 1994
Offers franchising services
Not the best option for large companies and commercial real estate deals
If you're looking to either purchase or sell a small or mid-sized company, then First Choice Business Brokers may be your best fit. They specialize in these types of businesses, which means they should be able to provide you with a better experience than a generalist company that doesn't.
First Choice also offers some franchising services and can arrange the sale of larger companies, too, although they don't specialize in those deals.
Sunbelt Business Brokers
Read Sunbelt Business Brokers Reviews
Sunbelt is one of the few companies to offer brokerage services for businesses with low annual revenue.
Helps you sell your business with low annual revenue amounts
The business brokerage firm has been selling companies since 1978
Top business brokers for a wide variety of industries
The company's large list of industry specializations may mean it doesn't truly specialize in selling any kinds of middle-market companies or established businesses professional services
If you're interested in transactions related to businesses with low amounts of annual revenue, then Sunbelt may be your best (and potentially only) option. They specialize in these deals and have a good network of buyers who are interested in these kinds of businesses. The company also has decades of experience, so you know you can trust them.
Peterson Acquisitions
Read Peterson Acquisitions Reviews
Peterson Acquisitions provides fast valuations and has a good track record of successfully closing transactions.
Provides a price valuation to sell companies quickly
Has a 90% success rate with business transactions
Ranked #1 for selling your business by some third-party review sites
Doesn't have as long of a history of helping new business owners sell their businesses outright or perform mergers and acquisitions
If you want to sell or purchase a business quickly, then Peterson could be your best option. They really focus on providing the fastest transactions possible, which can be much faster than the competition, given the complex nature of these deals.
The company doesn't have as long of a track record of success. But they routinely receive positive reviews from clients and are even ranked best overall by some reviewers.
Pros & Cons Of A Business Broker?
When buying and selling a business, it can be a good idea to use the service of a business broker. Business brokers are people who specialize in marketing the buying and selling process easier. They act as the go-between for buyers and sellers. Even though they can be helpful in many ways, it is important to weigh the pros and cons before choosing whether or not to hire a business broker.
Pros
Experience and expertise: business brokers know how to navigate the complicated process of buying and selling business. They have years of experience in the field. They know how to market things, how to navigate, and how the market works. Because of their knowledge, they can lead you through the process and give you helpful advice.
Access to a large network: business brokers have access to a large network of possible buyers and sellers. They can use these connections to help buyers find a business that suits their needs or to help sellers find approved buyers. Their network can make it much easier to find the right person and move the deal along faster.
Confidentiality: it is essential to keep business deals private, especially when selling business. Throughout the process, business brokers protect private information and make sure that only qualified, interested buyers are shown the chance. This caution can help keep the business image and goodwill.
Advertising and marketing: business brokers have the tools and know how to market and sell business for sale in an effective way. They can make professional marketing tools, put the business on important platforms, and use their networks to get people interested. Their marketing efforts can bring in more possible buyers, which makes it more likely that they will make a sale.
Cons
Cost: there is a cost to hiring a business broker. Brokers usually get a fee based on how much the business sells. This fee can be different, but it is important to think about the pros and cons and make sure the services are worth it.
Loss of control: sellers have to give up some control of the process when they work with a business broker. Brokers work as middlemen and make choices on the client's behalf. This loss of power can be bad for buyers who like to be more involved in the selling process.
Possibilities of conflicts: business brokers work for both buyers and sellers, which make it more likely that they will have different goals. It is very significant to make sure that the broker is honest and acts in the best interest of their customers.
Finding the right business broker: not all business brokers are the same. It can be hard to find a reliable and trustworthy broker who fits your needs. Finding the right professional for your business deal requires doing thorough study, speaking to multiple brokers, and checking references.
How To Find The Best Business Broker?
The best brokerage for you will come down to your goals. That's why it's important to start by making sure you're clear about what those are.
For example, do you want to buy or sell a business? What size is the company? How much are you willing to pay? What industry do you want to focus on? Answering questions like these will help you get more specific about your goals so that you can focus on the brokers that are best positioned to help you reach them.
It's also important to consider the different types of information that each broker offers related to business performance. You want to make sure you have access to all of the data you need to be successful.
You may also be looking for a more specific broker experience. For example, there are VR business brokers that specialize in that industry specifically. For that matter, there are also VR business brokers that may give you a tour of different real estate opportunities in a VR headset for a more comprehensive experience.
The bottom line is that you need to know what matters to you in a broker. Once you're clear about your goals, it becomes a lot easier to find the specific brokers that are going to help you reach them.
Final Thoughts
Business brokers make it easier than ever to buy and sell companies across the United States. No matter how many businesses you want to buy or sell, there's a good chance that one of the brokers on our list will be able to help you do it.
Business Exits is our top pick overall, but Transworld is better for franchise buyers and Synergy offers a ton of industry-specific expertise. Ultimately, all of the options on our list can be a good fit. It really just comes down to the type of business deal you want to complete.
Frequently Asked Questions (FAQs)
What is a business broker?
Business brokers connect buyers and sellers of companies. They make it easier to sell or purchase a business.
How much do business brokers charge?
Brokers typically take a percentage of the total deal. This can vary quite a bit from broker to broker and even industry to industry. It's always a good idea to ask for a quote before choosing one of these companies.
How much revenue do I need to use a business broker?
You need at least $50,000 in revenue to use one of the companies on our list (Sunbelt). But most brokers have revenue minimums higher than that.
ABOUT THE AUTHOR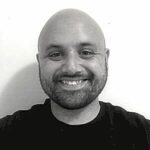 Kellan works with businesses of all sizes to help them achieve their growth goals and has won several awards for his work in the space. He is especially focused on the fields of business finance and the developing cryptocurrency industry, regularly writing about both for audiences across the globe.
ABOUT THE REVIEWER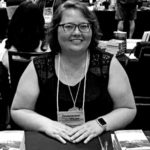 Kristina Knight is a freelance writer with more than 15 years of experience writing on varied topics. Kristina's focus for the past 10 years has been the small business, online marketing, and banking sectors, however, she keeps things interesting by writing about her experiences as an adoptive mom, parenting, and education issues. Kristina's work has appeared with BizReport.com, NBC News, Soaps.com, DisasterNewsNetwork, and many more publications.
+ 7 sources
Bizreport Advisor adheres to strict editorial integrity standards avoids using tertiary references. We have strict sourcing guidelines and rely on peer-reviewed studies, academic research. To ensure the accuracy of articles in Bizreport, you can read more about the editorial process here.
Buy an existing business or franchise. Buy an existing business or franchise. Accessed February 20, 2023. https://www.sba.gov/business-guide/plan-your-business/buy-existing-business-or-franchise

Close or sell your business. Close or sell your business. Published 2019. Accessed February 20, 2023. https://www.sba.gov/business-guide/manage-your-business/close-or-sell-your-business

Virtual Reality. Digital.gov. Accessed February 20, 2023. https://digital.gov/topics/virtual-reality/

Business Exits – We Sell Your Business. Published September 2, 2020. Accessed February 20, 2023. https://businessexits.com/

Selling or Buying a Business | Transworld Business Advisors. www.tworld.com. Accessed February 20, 2023. https://www.tworld.com/

Home. Synergy Business Brokers. Accessed February 20, 2023. https://www.synergybb.com/

Sale of a Business | Internal Revenue Service. Irs.gov. Published 2018. Accessed February 20, 2023. https://www.irs.gov/businesses/small-businesses-self-employed/sale-of-a-business