Zenbusiness Vs MyCompanyWorks 2023: Which Is The Best LLC Service?
All products recommended by Bizreport are selected by our editorial team, independent of our parent company. Some of our stories include affiliate links. If you buy something through one of these links, we may earn an affiliate commission.
If you want to start a limited liability company, hiring a company to help you with the business formation process can be very helpful. They'll guide you through the process and handle many of the steps for you so that you can get your business entity up and running faster.
Zenbusiness and MyCompanyWorks are two good online LLC services that business owners will want to consider. This guide covers everything you need to know about their LLC formation services, including when to pick each business formation service over the other.
So, without further delay, let's get into it.
Read More: Best Registered Agent Services 2023
About ZenBusiness
Zenbusiness is an online-based professional service company. They offer a wide variety of formation services and additional services, including registered agent service, LLC formation services, a competitive business website package, and help with other services for business owners, like annual reports.
The company was founded in 2015 and is based out of Austin, Texas. Zenbusiness is a standalone service, a free registered agent service option, and many other packages to choose from. They also have excellent customer service with after-hours support for your new business and fast turnaround times for your new LLC.
MyCompanyWorks
MyCompanyWorks offers support for a wide variety of business tasks as well. This includes registered agent services, LLC services, online incorporation services, and other kinds of support for small business owners, like help with websites and marketing.
MyCompanyWorks was founded in 2001 and is based out of the Western United States. It's a viable alternative to Zenbusiness that you may want to consider as a business owner – especially if you really value customer support, as MyCompanyWorks consistently receives positive customer feedback thanking it for providing excellent customer support.
Zenbusiness vs MyCompanyWorks – Brand Comparison Details
| | | |
| --- | --- | --- |
| Compare | Zenbusiness | MyCompanyWorks |
| Order Processing Time | State-based turnaround times | Next-day turnaround |
| Order Tracking Tool | Yes, via online dashboard | Yes, through "My Account" |
| Starting Price | $0 | $59 |
| Formation Services | Yes – LLC formation service and incorporation | Yes – LLC formation service and incorporation |
| Registered Agent Service | Yes, free registered agent service options | Yes, registered agent service starting at $59 |
| EIN Registration Fee | Free | Free |
| Operating Agreement | $125 | $79 |
| Web Domain | $129/year | Starting at $99/year |
| Annual Compliance | $199 (included free in pro and premium plans) | $99/year |
| Worry-free Cpa Assessment | First-year free ($119/yr after) | No price or service is listed publically |
| Customer Support | Chat, call, email, help center | Call, email, and help center |
Best Overall Pricing and Value: Zenbusiness
Zenbusiness
Zenbusiness can form your limited liability company for as little as $0. You'll need to purchase additional services to access the best deals Zenbusiness offers. But you can save money by bundling two services.
Just make sure you cancel before the service renews if you no longer want help with formation documents after the first year. Because both MyCompanyWorks and Zenbusiness will charge you the full price after the first year.
MyCompanyWorks
MyCompanyWorks has a basic package that starts at $59, but this doesn't include any state fee you may be charged or the assistance of registered agents. The starter plan is the best value, but there are also more expensive options than the basic plan that gives you access to extra services.
However, MyCompanyWorks doesn't have any free options for your new business, which is why Zenbusiness wins this category.
Best Track Record & Experience: MyCompanyWorks
Zenbusiness
Zenbusiness is a relatively new business formation company, as it only started in 2015. The company has plenty of positive reviews for its support during the formation process and LLC formation package options. But other limited liability companies have been receiving positive reviews on their LLC formation packages and annual report service for longer.
MyCompanyWorks
MyCompanyWorks wins this round because it has a longer track record of providing some of the best services that companies offer in this industry. It's been around since 2001 and has received positive customer feedback ever since.
The brand can help with most business documents and federal tax issues, and it can complete the entire process of a custom operating agreement or a complete package for business formation in a very short amount of time.
Best Common Features: It's a Tie
Zenbusiness
Zenbusiness and MyCompanyWorks both offer a wide variety of services for business owners to choose from. They'll each help with setting up an employer identification number, figuring out your federal tax information, and acting as a registered agent during standard business hours (Northwest registered agent is another company that does this).
That being said, Zenbusiness offers publication service, whereas MyCompanyWorks doesn't. So if you're starting a business entity or going through the LLC formation process in a state that requires this, Zenbusiness will be your best registered agent option.
MyCompanyWorks
MyCompanyWorks offers largely the same LLC formation packages and annual report service options as Zenbusiness. The main difference is that they'll also help you with virtual office services, which Zenbusiness doesn't offer. But like Northwest Registered Agent and most other providers in this industry, both of these companies are hard to differentiate from a services-offered perspective.
Best Customer Support: Zenbusiness
Zenbusiness
Zenbusiness offers some of the best customer support in the registered agent industry. You can reach them by phone, chat, or email support. The company has expanded customer service coverage as well, even including some kinds of support on Sundays.
This makes it easy to learn what you want to know about a refund policy, free tax consultation, or federal tax ID number, no matter when you want the support.
MyCompanyWorks
MyCompanyWorks tends to receive favorable customer service reviews as well. People appreciate its turnaround times and that the support team always returns an inquiry in a timely fashion. But it still loses out to Zenbusiness because it offers fewer support channels and less coverage throughout the week.
Best Ease of Use: It's a Tie
Zenbusiness
Ease of use is what companies like Zenbusiness, MyCompanyWorks, and Northwest Registered Agent focus on. They all make it easy to complete the LLC formation process in as little as 10-15 minutes.
MyCompanyWorks
We can't pick a winner here because both brands make it much easier to set up an LLC, become your own registered agent, or take whatever other actions you may wish to take with your own business. You should be happy with either brand from an ease-of-use perspective.
Best LLC Formation: Zenbusiness
Zenbusiness
Zenbusiness and MyCompanyWorks offer largely the same LLC formation packages. However, Zenbusiness wins out here for two key reasons. First, Zenbusiness can form your LLC for free. MyCompanyWorks doesn't offer that option.
Second, Zenbusiness has more of a complete package by also offering publication services, which MyCompanyWorks doesn't do.
MyCompanyWorks
MyCompanyWorks has a very solid LLC formation offering that often receives great reviews from customers. The only reasons that it loses out here are that it doesn't quite offer as many services in the package as Zenbusiness does, and it doesn't have a free formation option.
Best Registered Agent Services: Zenbusiness
Zenbusiness
Zenbusiness wins here again simply by virtue of offering a free registered agent option, while MyCompanyWorks doesn't. You'll also be able to reach out to Zenbusiness for help with your registered agent through more support channels and after standard business hours, which could make Zenbusiness the winner in this category for certain companies as well.
MyCompanyWorks
MyCompanyWorks has a solid registered agent option as well, as do other providers like Northwest Registered Agent. Once again, the reason it loses here is that it simply doesn't offer a way to get those services for free like Zenbusiness does – even if MyCompanyWorks has a solid refund policy for those who are unhappy with the assistance they receive.
Best Speed of Formation: MyCompanyWorks
Zenbusiness
Zenbusiness is pretty fast. You rarely see a review from an angry customer saying that the formation speed from Zenbusiness was too slow for them. However, Zenbusiness doesn't offer any turnaround time guarantee, as MyCompanyWorks does. This is the main reason why they lose out in this category.
MyCompanyWorks
MyCompanyWorks offers guaranteed next-day turnaround if you submit your paperwork by 3:00 PM (EST) the business day before. This gives you a firm filing timeline that you can start to plan around from the moment that you submit your paperwork.
It's worth mentioning here that turnaround time is only related to how fast the formation company submits the paperwork to the state. Your state will then need to review the paperwork and approve the documents or request changes. No formation service can influence how long this takes. It just varies from state to state.
Which Should You Choose?
Now that we've covered all of the main points of comparison for Zenbusiness and MyCompanyWorks, it's time to declare our overall winner. But the truth is, there's no one-size-fits-all solution for business formation. Each company may be a better option than the other in different circumstances.
With that in mind, here's when you should choose both Zenbusiness and MyCompanyWorks.
Choose Zenbusiness if: You Value Free Service Options and After-Hours Customer Support
Zenbusiness is our top pick overall. But it's especially good for those who are interested in purchasing multiple business services so that they can receive some services for free. Zenbusiness also has after-hours and weekend customer support, in addition to offering some of the best registered agent and business formation packages on the market.
Choose MyCompanyWorks if: You Value Proven Track Records and Guaranteed Turnaround Times
MyCompanyWorks is a close competitor to Zenbusiness. Their business formation services and registered agents may be the best option for your company if you're looking to partner up with a business that has a longer track record or you prefer to have a guaranteed turnaround time.
Final thought
It's difficult to separate Zenbusiness from MyCompanyWorks, as both business formation services offer largely the same kinds of support. This means that you're probably going to be pretty happy regardless of which of the two providers you select.
The big differences are that Zenbusiness has free service options (if you purchase other forms of business support), and it has more expansive customer service offerings. MyCompanyWorks, on the other hand, has a longer track record and guaranteed turnaround times. The better option for you will depend on your preferences.
Frequently Asked Questions (FAQs)
Is Zenbusiness or MyCompanyWorks better?
Zenbusiness is slightly better because it offers free service options and expanded customer service. But MyCompanyWorks is a close second.
Is Zenbusiness or MyCompanyWorks easier to use?
Both companies make it extremely easy to start an LLC or set up a registered agent. There's really nothing to distinguish the two.
Is Zenbusiness or MyCompanyWorks more affordable?
Zenbusiness has cheaper packages and overall service options, but some standalone services from MyCompanyWorks can be more affordable, including website creation and hosting.
ABOUT THE AUTHOR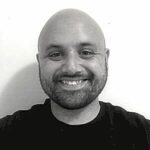 Kellan works with businesses of all sizes to help them achieve their growth goals and has won several awards for his work in the space. He is especially focused on the fields of business finance and the developing cryptocurrency industry, regularly writing about both for audiences across the globe.
ABOUT THE REVIEWER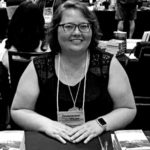 Kristina Knight is a freelance writer with more than 15 years of experience writing on varied topics. Kristina's focus for the past 10 years has been the small business, online marketing, and banking sectors, however, she keeps things interesting by writing about her experiences as an adoptive mom, parenting, and education issues. Kristina's work has appeared with BizReport.com, NBC News, Soaps.com, DisasterNewsNetwork, and many more publications.
+ 4 sources
Bizreport Advisor adheres to strict editorial integrity standards avoids using tertiary references. We have strict sourcing guidelines and rely on peer-reviewed studies, academic research. To ensure the accuracy of articles in Bizreport, you can read more about the editorial process here.
IRS. Limited Liability Company LLC | Internal Revenue Service. Irs.gov. Published 2019. Accessed March 20, 2023. https://www.irs.gov/businesses/small-businesses-self-employed/limited-liability-company-llc

Homepage. ZenBusiness Inc. Accessed March 20, 2023. https://www.zenbusiness.com/

LLC Formation and Incorporation Services. MyCompanyWorks. Accessed March 20, 2023. https://www.mycompanyworks.com/

ZenBusiness is rated "Excellent" with 4.6 / 5 on Trustpilot. Trustpilot. Accessed March 20, 2023. https://www.trustpilot.com/review/www.zenbusiness.com