Zenbusiness Vs Legalzoom 2023: Which Is The Best LLC Service?
All products recommended by Bizreport are selected by our editorial team, independent of our parent company. Some of our stories include affiliate links. If you buy something through one of these links, we may earn an affiliate commission.
Many soon to be LLC owners ask themselves who wins the battle of the business formation services – Zenbusiness vs. LegalZoom? We compared various services in order to provide a valuable comparison guide. These aspects include: the selection of business documents, basic LLC formation service, worry-free compliance service, and paid or free registered agent services.
ZenBusiness
Launched in 2013 as an online shop, Zenbusiness provides legal services for entrepreneurs and small business owners. Despite being relatively new to this space, Zenbusiness has gained a strong foothold with its business formation service. Consumers find basic legal services such as document preparation and registered agent service.
LegalZoom
As one of the oldest and most established web-based legal services, Legalzoom is a household name. Established in 2001, small business owners have looked to Legalzoom for do-it-yourself legal documents and business formation services for two decades. This company is the Industry pioneer in online business formation and legal services.
ZenBusiness vs LegalZoom – Brand Comparison Details
Compare
ZenBusiness
LegalZoom
Service Turnaround Time
(LLC approval also dependent on state's processing speeds)
1-2 days for expedited, up to a few weeks for basic
10-30 days
Price Starts From
$0 (plus state fee)
$0 (plus state fee)
Formation Services
Free (plus state fees) on the starter package
Free (plus state fees) for the basic plan
Registered Agent Service
$199
$299 per year
EIN (Employer Identification Number) Registration Fee
$99
$99
Operating Agreement
included
included
Web Domain
Domain and business email address Included only with highest tier
Domain and business email address free
Annual Compliance
$199
$280
Worry-free Cpa Assessment
Free half-hour consultation with all packages
Variety of Tax Services through LZ Tax
Customer Service
M–F from 8am – 8pm Central time or Sunday, 10am – 7pm Central time.
Mon-Fri: 5 a.m.-7 p.m. PT
Weekends: 7 a.m.-4 p.m. PT
Detail
Read Review
Read Review
Link
Best Overall Pricing and Value: ZenBusiness
Zenbusiness
Zenbusiness is best suited for those who want just the basics, or entrepreneurs who need to take immediate action. Their LLC pricing comes in three tiers. Users will find that even the basic plan provides all the needed paperwork to start your LLC. Zenbusiness also offers a low-cost expedited service. This feature fast tracks your LLC, providing your incorporation documents in only a day or two – an option LegalZoom cannot come close to matching. Zenbusiness holds an A+ rating over 5 years of records on the Better Business Bureau website. For the $0 + state fee price, the value is exceptionally high.
LegalZoom
Any business looking for comprehensive services will be better served by LegalZoom. Legal Zoom possesses the largest panoply of services including everything needed for Limited Liability Company incorporation and business filing. The LegalZoom team goes far beyond that, however, by connecting clients with actual legal services. Additionally, Legalzoom attorneys can provide legal advice. Business owners can call upon expert lawyers for help all along the way with consultation plans starting at $50 per month. LegalZoom offers more documents and services – without much of a price premium above the cheaper competition. Thus, Legalzoom remains the premium service and best value in the niche. The Better Business Bureau website scores show LegalZoom has an A+ rating over 23 years in business.
Best Track Record & Experience: LegalZoom
Zenbusiness
Emerging quickly in the market, consumers have taken notice of Zenbusiness. However, their track record is short when comparing Zenbusiness vs. LegalZoom. However, newer also means more current. Zenbusiness appears to hold a larger following among newer small business owners who also skew younger and more technologically connected. For example, inline rating services such as Trustpilot score Zenbusiness on par with Legalzoom and surprisingly show many more ratings for this newer company.
LegalZoom
No name is older or more trusted in the online business formation document industry. With over 20 years of business records, LegalZoom has been around long enough to be thoroughly vetted and has stood the test of time. Even the American Bar Association bestowed an honor on LegalZoom for opening wider access to legal advice and service.
Best Common Features: LegalZoom
Zenbusiness
Online legal services including: business formation, limited liability company incorporation, registered agent services, Employer Identification Number, LLC services, and LLC filing The Starter plan features include Worry-Free Compliance Expense and Deduction Tracking. The paid Pro Plan also gives users access to Faster Expedited Filing Speed, Worry-Free Compliance, and a Guided Operating Agreement. The highest level, Premium, adds the Fastest Rush Filing Speed, a Business Domain Name & Email Address, and Customizable Business Website, annual report service. Turnaround times of 1 business day are possible with Premium.
LegalZoom
Online legal services including: business formation services, limited liability company incorporation, registered agent services, and other legal documents including trademark and copyright applications, wills, and trusts. Even the basic package comes with a business domain name and website powered by Wix. Pro and premium packages come with an operating agreement, Federal Tax ID Number (Employer Identification Number), Business licenses & permits guide, and financial account authorization letter. The Premium package allows 30-day access to tax & insurance guidance, personalized consultation with a business insurance advisor, tax consultation with a small business specialist, unlimited half-hour consultations about new and unique legal topics or issues, attorney review of your legal contracts & documents, and the opportunity for ongoing legal services for a small fee.
Best Customer Support: Zenbusiness
Zenbusiness
Customer reviews Zenbusiness praise step-by-step instructions and helpful responses from customer service. Users have expressed appreciation for quick, helpful, and courteous responses via email, chat, or phone. Zenbusiness is trying to gain market share, and perhaps that shows in its eagerness to help potential customers. Customer service Zenbusiness is at the top of the class and customer satisfaction is high.
LegalZoom
Legalzoom allows for customer support via email, phone, or chat. Knowledgeable representatives field calls quickly and provides excellent information. However, customers report slow response times on email. This makes LegalZoom fall slightly behind Zenbusiness in this close category. Customer satisfaction is high.
Best Ease of Use: Zenbusiness
Zenbusiness
Even new users will find an easy-to-use and intuitive interface and a straightforward step-by-step process. Additionally, there are less options and add-ons compared to LegalZoom. This makes it just a fraction easier to navigate and find the package that meets your business needs. Though both companies give a user-friendly experience, Zenbusiness earns the nod here, but only slightly. Zenbusiness is the easiest business service online.
LegalZoom
LegalZoom is easy to use. Adding to that perception, many clients choose their online services in competition with hiring and working with law firms, so the ease of use is superior and bottom-line friendly. You will find a wider array of business documents, services, options, and add-ons here. Therefore, the user experience is slightly more complicated than Zenbusiness – but not enough to be a problem if you are in the market for additional features.
Best LLC Formation: Zenbusiness
Zenbusiness
Zenbusiness offers three efficient LLC packages and al la carte options for other filings. Entrepreneurs, sole proprietors, freelancers, and fledgling businesses will find everything they need at a low cost. We do not think you will see much difference in service between Zenbusiness or competitors as far as LLC formation – except that Zenbusiness offers the service at a lower price than LegalZoom and with a better track record than smaller newer companies.
LegalZoom
LegalZoom offers three tiers of LLC formation services. LegalZoom gives you some more features at the higher ends and also offers the aforementioned add-ons, additional services, and legal advice. All this service adds up, so LegalZoom is less of a return on investment for the independent contractor, small sole proprietor, or entrepreneur on a razor-thin budget if they only require the basic LLC setup. The scales tilt to LegalZoom for larger companies, complex filings, unexpected issues, and access to attorneys.
Best Registered Agent Services: Equal
Zenbusiness
It can be very convenient for Zenbusiness to act as your third-party registered agent, and customer reviews indicate that the service is effective. Zenbusiness is less expensive making this the choice if you are on a very tight budget. However, keep in mind you will have no attorney to consult if a complex issue arises.
LegalZoom
LegalZoom offers efficient third-party registered agent service. Remember, you can also obtain low-cost consultation on top of the service with LegalZoom. Whereas the attorney support helps LegalZoom stand out, the agent fee plus add-ons for attorneys drive the price much higher than Zenbusiness. This category is a push with your preference for cost-effectiveness or fuller service being a preference.
Best Speed of Formation: Zenbusiness
Zenbusiness
Is your dream business in need of rush service? You should look at ZenBusiness. Zenbusiness is extremely focused on business incorporation – with a fast and easy process. With expedited service, they will return your documents ready to file in as little as one business day.
LegalZoom
Legalzoom aims for a different style. They are larger and more comprehensive. However, business owners should expect moderate-paced service. Customers on the free plan may wait 30 days or so for completion.
Which Should You Choose?
Both Zenbusiness and LegalZoom provide excellent and easy-to-use business formation services. Both are highly rated, but Zenbusiness provides a more focused focus on speed, customer service, and business incorporation. Zenbusiness possesses an intuitive, easy-to-use, and more budget-friendly option. On the other hand, LegalZoom also offers a user-friendly and reasonably priced option. LegalZoom possesses a larger suite of services, a large document library, and industry-best access to attorneys – a reminder that these two companies do not truly provide exactly the same service. Thus, both businesses are excellent choices, depending on how you value their different competitive advantages.
Choose Zenbusiness if:
All you need is the basics of LLC service, or extreme speed in filing is paramount. Zenbusiness is more focused on simple business creation and is excellent at it. If your company is small and faces few risks and complications, Zenbusiness can save you money and still give you everything you need.
Choose LegalZoom if:
You prefer a long track record and more comprehensive services legal advice. The access to attorneys makes LegalZoom the industry standard for LLC formation companies. LegalZoom provides access to a document library and has attorney consultations that Zenbusiness just cannot match in any way. If you are willing to pay more for an outstanding array of services, have complex issues that require attorney consultation, or simply want to hedge against more risks – we recommend LegalZoom.
Final thought
Either Zenbusiness or Legalzoom will provide you with excellent LLC formation service. A new entry to the space, Zenbusiness has excellent lower-tiered plans and an intuitive user experience. However, LegalZoom offers an impressive list of features and advanced services that are still unmatched in the industry – and is thus the best choice for premium services.
Frequently Asked Questions (FAQs)
Is Zenbusiness free to file an LLC?
Zenbusiness offers three levels of pricing, including a basic plan for free.  Keep in mind that state fees still apply
Is LegalZoom still in business?
Yes. LegalZoom has provided online legal services since 2001 and is still an industry leader today.
Is it good for Zenbusiness to be my registered agent?
There are many advantages to having a third-party registered agent.  Zenbusiness is available even when you are not and can keep all your official correspondence in order.
What is the best LLC formation service?
LegalZoom is the oldest and most well-established online business formation service, offering a wide array of services and attorney consultations.  Newcomer Zenbusiness is an outstanding new company in the industry that provides low-cost, yet still good quality service.
What is better – Zenbusiness vs. LegalZoom:
Both Zenbusiness and LegalZoom offer excellent quality LLC formation packages along with other legal services.  Zenbusiness is less expensive and offers the only chance for a fast turnaround time.  Conversely, LegalZoom has more comprehensive services and also gives options for low cost consultations from attorneys.
ABOUT THE AUTHOR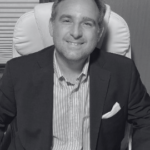 Dr. Jeffrey Christo is an educator, academic researcher, writer, and business analyst from the United States. His educational background includes a BA degree in History, Master of Science in Teaching, and Doctorate in Educational Leadership. Dr. Christo specializes in leadership, staff development, building organizational capacity, and systems. A lifelong learner, Dr. Christo is also currently a student pursuing an additional doctoral study in Business Administration. In the business world, Dr. Christo's areas of interest include organizational improvement, organizational analysis, organizational climate and culture, competitive advantage, real estate, and niche branding.
ABOUT THE REVIEWER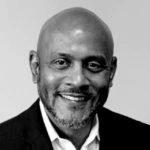 He is an organized and creative thinking sales management professional with experience in outside and inside sales in various markets. Working as freelancer in the Greater Boston Market, he moved to St. Louis and became an Account Executive, then a Sales Manager managing and coaching 12 sales reps covering a nationwide territory. He has developed his team with a combination of consultative selling and value before price coaching mindset which has won him a President's Cup and many other financially rewarding awards at RICOH. His most recent role as a Continuous Improvement Manager provided insight into the importance of delivering a quality product in alignment with the value and reputation of his organization. It further enhances the aspect of selling on value as opposed to price.
+ 6 sources
Bizreport Advisor adheres to strict editorial integrity standards avoids using tertiary references. We have strict sourcing guidelines and rely on peer-reviewed studies, academic research. To ensure the accuracy of articles in Bizreport, you can read more about the editorial process here.
LegalZoom is rated "Excellent" with 4.5 / 5 on Trustpilot. Trustpilot. Accessed November 29, 2022. https://www.trustpilot.com/review/www.legalzoom.com

LegalZoom.com | Better Business Bureau® Profile. www.bbb.org. Accessed November 29, 2022. https://www.bbb.org/us/ca/glendale/profile/legal-document-help/legalzoomcom-1216-13156151

ZenBusiness Inc | Better Business Bureau® Profile. www.bbb.org. Accessed November 29, 2022. https://www.bbb.org/us/tx/austin/profile/incorporation/zenbusiness-inc-0825-1000146024

ZenBusiness is rated "Excellent" with 4.6 / 5 on Trustpilot. Trustpilot. Accessed November 29, 2022. https://www.trustpilot.com/review/www.zenbusiness.com

Formation pricing, products and services

. ZenBusiness Inc. (2022, November 10). Retrieved November 26, 2022, from https://www.zenbusiness.com/pricing-products/

Start a business, Protect your family: Llc, incorporate, Wills, trademark, legal advice

. LegalZoom. (n.d.). Retrieved November 26, 2022, from https://www.legalzoom.com/