Zenbusiness vs Legalzoom 2022: Which is the best LLC service?
All products recommended by Bizreport are selected by our editorial team, independent of our parent company. Some of our stories include affiliate links. If you buy something through one of these links, we may earn an affiliate commission.
Introduction
The debate between Zenbusiness vs Legalzoom is worth having, especially now that most small businesses want to incorporate. Getting your small business incorporated or registered in a different state is often a long and cumbersome process.
There is also a mountain of legal and compliance requirements for LLC formation. But despite this, you can explore business formation services to help you overcome.
While there are many legal services in this area, Zenbussiness and Legalzoom are some of the leading entities for LLC formation. In this review, we break down in detail what these firms do and how they can make your dream of registering a limited liability company a reality.
What is ZenBusiness?
ZenBusiness is a leading legal consulting service that specializes in LLC formation services. The firm offers its legal services to small businesses that want to get incorporated in different states across the US.
So far, ZenBusiness has assisted millions of owners to get their business information registered. But how does everything work here? Well, it only takes 3 simple steps to enjoy Zenbusiness's LLC services.
First, visit their website and choose the service package you need based on the needs of your small business. After that, you must fill in your business information. ZenBusiness will then file this info with the state and guide you on what is required.
You may need a wide range of business documents for this including a banking resolution template and an operating agreement. But with ZenBusiness online legal services, you will have all the tips you need to get this right.
Now, once the documents are filed with relevant state authorities, it may take a few days or a few weeks for the business formation to happen. This will typically depend on the rules in each state. ZenBussiness has massive experience in this area and is rated as one of the leading LLC services right now.
What is LegalZoom?
Since this is a ZenBusiness vs LegalZoom review, it is important to highlight what LegalZoom does. Well, there are a lot of similarities between LegalZoom and Zenbusiness. Both these firms are legal consultants where you can get a good LLC formation service.
However, LegalZoom is a much broader firm with wider legal services. The firm will not only assist small business owners to get incorporated, but it also offers other business formation services including IP protection, patent registration and so much more.
To take advantage of LegalZoom, just reach out to them. Now, you will notice the firm offers both personal and business legal consulting. Always pick a suitable category depending on your business needs.
LegalZoom will also help you get an employer identification number, a financial account authorization letter, a business bank account, and a host of other crucial documents that will all be needed in the business formation process.
Think of LegalZoom as a business bureau with ongoing legal services for individual business owners and relatively large organizations. So far, the firm has served up to 6 million customers with 100% satisfaction guarantee. If you want business advice delivered straight, then you won't go wrong with LegalZoom. It is one of the best LLC service providers in the states.
ZenBusiness vs LegalZoom – Brand Comparison Details
| | | |
| --- | --- | --- |
| | ZenBusiness | LegalZoom |
| Order Processing Time | 2-3 weeks | 30 days |
| Starting price | $49 | $79 |
| Registered Agent | Included for one year, then $119 per year | $249 extra per year |
| EIN Registration Fee | $149 extra | $100 extra |
| Operating Agreement | Yes | $99 extra |
| Web Domain | $99 extra per year | $99 extra per year |
| Annual Compliance | $119/year | 10 days free, $280/year after |
| Worry-free Cpa Assessment | Yes | No |
| Detail | Read Review | Read Review |
| Link | | |
Best Overall Pricing and Value: ZenBusiness
When it comes to overall pricing, both ZenBusiness LLC services and LegalZoom have worked to make sure that customers get value for money. However, Zenbusiness is relatively cheaper, especially for small companies that may not have a big budget to spend on suggested accounting services.
Also, Zenbusiness LLC formation packages are designed to offer a series of services under one flat fee. So, whether you are looking for compliance assistance, legal advice on how to incorporate your business, or anything else, you will only pay one flat rate.
Zenbusiness will also allow you to customize the service package you need. This allows you to create personalized LLC formation packages that will easily suit your overall budget.
Best Track Record & Experience: LegalZoom
The track record that LegalZoom has in this area is quite commendable. The firm has been offering business formation plans and LLC packages for years. It has also assisted nearly 6 million entities with business filing and other services as well.
This gives it the pedigree needed to earn the trust of folks around the world. Now, this is not to say that Zenbusiness doesn't have a track record of its own. Keep in mind that the firm has also been doing this for years.
Also, LegalZoom is a full-fledged legal firm. Yes, it has LLC packages but you also get family law, property law, and IP law at the same time. It is likely that the 6 million entities helped by the firm cut across all these areas. But nonetheless, it is still a good track record.
Best Common Features: ZenBussiness
ZenBusiness has added as many features to its services as possible. For instance, the LLC packages offered by the firm feature a wide range of things. This includes worry-free CPA assessment, business domain name registration, business website launch, compliance auditing and advice, invoicing services and accounting, and so much more.
So, if you are really looking forward to building your dream business, Zenbusiness can offer all the assistance you need right from the start.
LegalZoom on the other hand focuses largely on legal services. Things like getting a business email address, free CPA assessment on company finances, and others will have to be done separately.
Best Customer Support: ZenBusiness
Based on this Zenbusiness vs LegalZoom review, the best LLC formation service providers will always have the best customer support. That's why in this LegalZoom ZenBusiness review, it was critical to highlight the kind of support each of these firms offers.
Well, to be fair there isn't much of a difference. Both of these firms have invested a lot of resources to build a support team that offers services online with properly licensed CPA experts standing by to offer the best LLC services.
But despite this, Zenbusiness has a slight edge. For example, the customer reviews ZenBusiness all appear to suggest that users have had super experiences when dealing with the support team. Also, the support department at the company offers a wide range of top LLC services.
Whether you are looking for a better business bureau, waivers on state filing fees, a decent starter package for your business or even a personalized online dashboard, the team at Zenbusiness will help. But LegalZoom also has some positive customer reviews on this as well.
Best Ease of Use: ZenBusiness
Before we highlight which of these firms offers a better ease of use, it is important to state what this means in the first place. For the purpose of this review, ease of use is defined as the ability to derive value from the organization filing and other services offered by both firms.
In this regard, ZenBusiness has a slight edge. Yes, based on some LegalZoom reviews, the company is very good too when it comes to employer ID number registration and other services. But ZenBusiness is just slightly better.
The company has streamlined its services to ensure you get them within 24 hours. It has also created an array of resources including state fee breakdowns and other info to ensure you get the best legal assistance and tax ID number help.
Also, ZenBusiness is a dedicated firm that focuses on business incorporation only. You don't need to navigate through so many departments to get the individual services that you are looking for. In fact, once your LLC documents are ready, it shouldn't take more than 12 hours to get help from ZenBusiness.
Best LLC Formation: LegalZoom
ZenBussiness and LegalZoom are both very good when it comes to LLC formation. Once you get help from any of these firms, you will likely enjoy the overall experience. But LegalZoom is slightly better for two main reasons.
First, it has a very good track record in this business. In fact, LegalZoom has helped more than 6 million individual businesses and the registered agent service with their incorporation and legal needs. Also, while both ZenBusiness and Legalzoom have quite some experience in this area, the latter has been doing this longer than the former.
So, if you are looking for a firm with a proven history in LLC services, then you will be happy to work with LegalZoom. Now, this is not to say that ZenBusiness cannot help. But most people will feel that the added experience that LegalZoom offers and the pedigree is enough to enjoy the best results.
Best Registered Agent Services: ZenBusiness
ZenBusiness and Legalzoom have all worked quite hard to expand their capacities when it comes to business registration and legal assistance. But when it comes to agent services at reasonable prices, go for ZenBusiness.
As noted above, ZenBusinessiness is a dedicated firm that focuses solely on corporation formation services. On the other hand, LegalZoom is a full-fledged legal firm that offers a wide range of legal services. It is often better to work with a firm that has specialized in this area than a full-service one.
And besides, over the years ZenBusiness has already developed a robust agent services team and continues to offer these solutions at some reasonable prices. Please also note that agent services are typically offered as part of a business formation package.
If you cannot find the specific service on the ZenBussiness site, you can always ask the support team. Also, based on the online ZenBusiness reviews, it is clear that the agent services offered here are top-notch.
Best Speed of Formation: Both
When it comes to the speed of formation, there is really no simple answer. You see, when you start the process of registering a business, there will be so many factors that determine how fast things will be.
This includes things like prevailing state laws, the nature of the business you are registering, and so on. However, both ZenBusiness and Legalzoom will often do everything they can to expedite the process.
Once you order the services online and get the LLC pricing required, the final application for incorporation will be submitted by both companies within 24 hours. After that, the time it takes to get results will depend on the state.
However, to get some legal advantage, ensure you have all the required documents in place including statements about the company's monetary flow. The last thing you need is for your application to be delayed simply because there are missing documents in the application. If you are not sure what is needed, both ZenBusiness and LegalZoom will offer all the help you need.
Which Should You Choose?
Getting your small business incorporated with readers' purchase services discussed is not simple. There are so many legal hurdles you must overcome to get where you want. This is why the idea of hiring a legal service like ZenBusiness and LegalZoom comes in.
Now, both these firms have something to offer. But if you were to choose between the two, ZenBusiness is slightly above. The firm edges LegalZoom when it comes to customer support, speed of service, and ease of use.
In fact, once you sign up with Zenbusiness, you will get lifetime customer support to ensure any issues you have are addressed. In terms of the pricing, Zenbusiness also has a slight edge over LegalZoom. Besides, although ZenBusiness's services are affordable, the quality is still very high.
You will also be happy to know that Zenbusiness has some decent experience in corporation formation and other business legal services. If you are looking for a firm that offers immense value for money, then Zenbusiness is highly recommended. Also, some of the customer's reviews online regarding the services offered here are very incredible.
Final Thoughts
When you are choosing an LLC service for your business, there are four crucial factors that you must always consider. First, how reliable is the service. You need a firm that has proven success in LLC formation and one that can offer you exactly what you need.
Secondly, the turnaround time matters too. You want to make sure that the LLC formation service you have chosen can deliver within 24 hours. Thirdly, check the prices.
Although for most people what matters is the overall quality of service, it doesn't mean you should break the bank just to get the business website and incorporation documents that you need. A legal service that is reasonably priced is highly recommended. Finally, you may also want to choose an LLC service that offers a wide range of services in one basket.
ZenBusiness and LegalZoom are all perfectly suited for all these four things. Although ZenBusiness has a slight edge in some of these areas, both these firms have shown over the years that they are more than capable of offering the help that small businesses need to get incorporated in the US.
Frequently Asked Questions (FAQs)
Why Do I Need LLC Formation Services?
The legal process required and some of the legal documents needed to get an LLC formation can be quite complicated for the average person. But with the help of an LLC formation service, these challenges can be overcome quite easily.
How Long Does LLC Formation Take?
Well, it depends on the state you are applying for and the nature of your business. Typically, your business should be registered within a week or so once the application has been finalized by your filing agency.
How Much Does LLC Formation Cost?
There are two fees charged here. The first one is the legal fee that your LLC formation expert will charge you for the assistance they give you. The second option is the state fees that must be paid for the process to be completed. These fees will vary a lot from state to state.
ABOUT THE AUTHOR
Nyamburah is a seasoned business management expert with over 10 years of experience. Her interests cut across a wide range of topics including starting and managing small businesses, eCommerce, investing, and so much more. She holds a degree in economics and an MBA as well. Having started and managed the business by herself, she has earned a lot of experience and expertise in a wide variety of fields. She has also worked as a journalist for several online publications. Her main goal is to help small businesses with actionable information that they need to expand and grow their enterprises.
ABOUT THE REVIEWER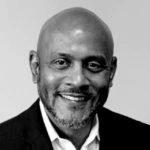 He is an organized and creative thinking sales management professional with experience in outside and inside sales in various markets. Working as freelancer in the Greater Boston Market, he moved to St. Louis and became an Account Executive, then a Sales Manager managing and coaching 12 sales reps covering a nationwide territory. He has developed his team with a combination of consultative selling and value before price coaching mindset which has won him a President's Cup and many other financially rewarding awards at RICOH. His most recent role as a Continuous Improvement Manager provided insight into the importance of delivering a quality product in alignment with the value and reputation of his organization. It further enhances the aspect of selling on value as opposed to price.
+ 4 sources
Bizreport Advisor adheres to strict editorial integrity standards avoids using tertiary references. We have strict sourcing guidelines and rely on peer-reviewed studies, academic research. To ensure the accuracy of articles in Bizreport, you can read more about the editorial process here.
Aebischer C. ZenBusiness Review for 2022: Pros, Cons, & Pricing. NerdWallet. Published July 26, 2021. Accessed July 22, 2022. https://www.nerdwallet.com/article/small-business/zenbusiness-review

Cusson N. LegalZoom LLC Review: Affordable DIY Services With Professional Backup.

Forbes

. https://www.forbes.com/advisor/business/software/legalzoom-llc-review/. Published May 17, 2022. Accessed July 22, 2022.

LegalZoom | Start a Business, Protect Your Family: LLC Wills Trademark Incorporate & More Online | legalzoom.com. Legalzoom.com. Published 2020. Accessed July 22, 2022. https://www.legalzoom.com/country/vn

Start & Grow Your Business With The ZenBusiness Platform. ZenBusiness Inc. Published July 21, 2022. Accessed July 22, 2022. https://www.zenbusiness.com/