IncFile vs ZenBusiness: Which is the best LLC Service 2022?
All products recommended by Bizreport are selected by our editorial team, independent of our parent company. Some of our stories include affiliate links. If you buy something through one of these links, we may earn an affiliate commission.
IncFile vs ZenBusiness: Introduction
LLC formation service has become an integral part of modern business. But getting this done in several US states is not simple. However, as you will learn from this IncFile vs ZenBusiness review, there are business formation firms these days that can help with LLC service.
In fact, many such LLC formation services have emerged that it can be hard to decide which to work with. Well, no need to worry. In this IncFile vs ZenBusiness review, the focus will be on some of the best LLC service providers in the market.
This of course includes Zenbusiness vs Incfile. In the comparisons, you will learn how these firms compare in terms of the pricing, the registered agent services they offer, and other aspects of their business formation services. In the end, this review will help you make an informed choice between the two.
What is IncFile?
Incfile is one of the leading LLC formation services in the US. The firm is considered a legal entity and it has the expertise and experience needed to help new companies with LLC services. If you have ever wanted to get your business entity incorporated or perhaps you want additional help with registered agent services, then IncFile is ideal for you.
The firm has helped so many folks get a limited liability company. Based in Houston Texas, Incfile has been in this business since 2004. It is therefore a highly experienced firm that will handle all your important business documents, get you a free registered agent service, and make it easier for you to get an LLC service without spending too much for your business bank account.
So far, IncFile has assisted 75,000 customers. The firm also has stellar customer reviews for its LLC formation services. Incfile has also done well to distinguish itself with competitive fees, a great customer service team and so much more.
However, what really makes it stand out are the legal minds here. These are folks with immense business and legal backgrounds and are all standing by to offer worry-free compliance guarantees for all small and medium-scale businesses.
What is ZenBusiness?
ZenBusiness is also an LLC business formation service that will help you get your business incorporated. Just like IncFile, ZenBusiness has also been offering business formation services for a lot of years.
The firm in fact has decades of experience in this area and over that period, it has earned a strong reputation as one of the most reliable business filing services with worry-free CPA assessment and so much more. The firm has a wide range of LLC formation packages too, all designed to cater to the needs of unique businesses.
Whether you are looking for business formation, someone to provide registered agent service, or even an LLC formation company that will help you get a business domain name, and anything else, ZenBusiness will be perfect. The firm is also suited for companies that don't have a huge budget.
In fact, the starter LLC formation package offered here comes for just $49. ZenBusiness has also streamlined its process. You can file for incorporation here in less than one business day. While there are still many other LLC formation companies that offer additional services for business, Zen goes over and beyond. It is therefore ranked among the top 10 most reliable firms in this space.
ZenBusiness vs Incfile – Brand Comparison Details
| | | |
| --- | --- | --- |
| | ZenBusiness | IncFile |
| Pricing (Starter Package) | $49 Incl State fees | Free formation |
| Customer Service | 4.5/5 | 4.5/5 |
| Value | 4.8/5 | 4.5/5 |
| Ease of Use | 4.5/5 | 4.5/5 |
| Detail | Read Review | Read Review |
| Link | | |
Best Overall Pricing and Value: ZenBusiness
When it comes to the business formation process, price and value are two different things. For instance, IncFile charges a starter fee of $0. In essence, you won't pay anything for LLC formation. But this fee does not include the state fees.
Zenbusiness on the other hand charges a $49 fee which includes the state filing fees. The fees will also include business advice delivered straight, a new business domain, an operating agreement, lifetime company alerts, and so much more.
In that case, even though you pay a bit extra for Zenbusiness and its registered agent service, you get so much value from it. Now, this does not mean that Zenbusiness and Incfile are not going to deliver.
If anything, there are pro and premium packages from Incfile that you can use and get all the services you need. But they will cost you no doubt. So, for the purpose of this IncFile vs ZenBusiness review, Zen wins in terms of the value that it delivers to the client.
Best Track Record & Experience: IncFile
When it comes to tracking records and experience, there are several ways to look at it. First, how many years has the banking resolution and LLC formation been in business? In this regard, IncFile wins. Remember this is a firm that has been offering these LLC services since 2004.
Also, the experience and track record of a firm can be assessed based on how many small businesses it has helped with a federal tax ID number and other services. As of now, IncFile has helped well over 75,000 businesses. The feedback that the firm has managed to get is also very positive.
This suggests that in this Zenbusiness vs Incfile review, IncFile gets the points. But despite this, Zen still has some decent experiences as well. The firm can help ensure reader's purchase services discussed during the LLC formation are indeed adhered to. You will also get an annual report service, a free registered agent service, a worry-free compliance guarantee, and advice on the state filing fee under one business bureau.
Best Common Features: IncFile
IncFile is the ultimate business formation service. Now, at face value, it may seem that the firm doesn't really offer that much. But it all comes down to the package that you have chosen. For folks who go for the pro and premium packages offered by IncFile, you will get a lot.
Small business owners can get custom business names and domains, suggested accounting services, their own registered agent, annual reports, excellent customer service, details about ongoing compliance requirements, and so many other perks. However, the gold package which will include most of these services from IncFile starts at $149. This includes the state fee.
You can also get the premium $249 package if you want to unlock the value that IncFile offers. The service will literally get you everything you need including a legal address, worry-free guarantee in compliance, a publication service, and great customer reviews without any additional fee.
ZenBusiness also has some decent packages that include things like compliance services, chat support, a banking resolution template, and others. But the variety of options at IncFile is just a bit better.
Best Customer Support: ZenBusiness
Customer support is one of the most important aspects of any online-based LLC service. In fact, with the right customer service team, users can get expedited service in just one business day. Well, our ZenBusiness vs IncFile review shows that these two firms have invested a lot of money in customer support.
Both offer reliable phone support where you can call and get things clarified before moving forward with your Zenbusiness packages or Incfile ones. There is also chat support for folks who need some guidance on an operating agreement template.
However, the customer support team at Zenbusiness is just a cut above Incfile. The team is highly responsive and will address all issues in good standing without additional service costs. In fact, Zenbusiness is so active in customer support that most issues are addressed in just a few hours after they are filed. While IncFile is doing its best to offer the right service in terms of support, Zenbusiness is relatively better in this area.
Best Ease of Use: IncFile
One thing that IncFile has done over the years is to streamline its services to make it so easy to use. In fact, the reason why its starter package is $0 is based on this fact. IncFile offers you the tools you need to register your company on your own.
Of course, other things like compliance monitoring and operating agreements will need additional legal help. But IncFile has also made that easier. The firm has divided its services into several packages. These packages are filled with various services designed for different businesses.
It doesn't matter whether you have gone through the business formation process before. Even if you don't know the year of the registered agent, you can still get help from Incfile. The firm has also created a series of resources and materials that will give you all the info you need about LLC formation in good standing. Many companies offer these materials but Incfile takes a simple and easy-to-understand approach.
Best Speed of Formation: ZenBusiness
Well, as you can imagine, there are a host of factors that will normally determine how fast the formation process goes. For starters, different states have different laws. It may be easier to get an employer identification number in one state than in the other.
So, when you are assessing the turnaround time, you have to factor in all these things. However, based on customer reviews, when it comes to speed, Zen is the better business bureau. In fact, the firm has made it clear that all filing services are delivered within 24 hours.
In essence, if you order the service today, as long as you have the right paperwork, you will be able to get the filings tomorrow. IncFile on the other hand also offers a 24-hour turnaround. But there have been a few complaints about delays in the reviews analyzed online. But with all said and done, speed will always come down to the efficiency of the state you are registering in.
Additional Services: IncFile
Every business formation service will often offer additional perks based on the customer feedback they have. In fact, top LLC formation services will often use customer feedback to optimize their services. Well, this is exactly what IncFile has done.
With this firm, you are not just getting an LLC formation service. You are also getting additional business assistance including domain names, custom websites, accounting services, and so much more. Please note that Incfile is one of the most experienced filing services in the US. It has done this for nearly 20 years.
This is a firm that has had so much time to learn what businesses need. As such, the firm has slowly optimized its solutions while making sure that state filing fees are accounted for in the final price. As such, if you are looking for a full-service business formation expert that will get you up and running in no time, then you will not go astray with IncFile.
Customer Reviews
When it comes to customer reviews, both these firms have some great ones. In fact, Zenbusiness and IncFile are two of the most high-profile LLC service providers in the US. The reviews however vary depending on several factors. For example, when it comes to pricing, Zen ranks a bit higher.
Zen has also been able to rank higher when it comes to customer service and speed of formation. But for a business entity looking for ease of use, you will get so much out of IncFile. The firm also does well when it comes to the registered agent service, and so much more.
But for the purpose of this Zenbusiness vs Incfile review, it was very hard to actually tell the difference. It seems that a majority of folks who have used these services have managed to get so much out of them. So, if you are looking for a good registered agent service, some advice on your business documents, operating agreement, or even lifetime company alerts, you will get a reprieve from both.
Even after going through our ZenBusiness vs IncFile comparison, you may find it hard to have your pick because they are closely matched. Tha said…
Which is the Best LLC Formation Service?
LLC formation requires both legal and business excellence. In essence, the firm you decide to go for must demonstrate enough business and legal acumen to get your LLC off the ground. Now, when you look at both Zenbusiness vs IncFile, you will agree that both these firms have something to offer.
They have also shown that the LLC formation service they have is reliable and highly rated. So, at the end of the day, the service you chose will often come down to your own preferences and of course your needs.
For example, if you are looking purely for value for money, then you can choose Zen. But for folks who want a firm that has proven experience and a track record of success in this area, then Incfile will be a good choice. The most important thing is to take your time and assess what is on offer and decide what works best for you.
Final Thoughts
Business incorporation is more than just some registration. You will need to get so many things up and running including the name, domain, custom website, legal address, bank accounts and so much more. Doing all these things on your own is not conceivable and you need an expert to guide you through.
Companies offer so many ways to explore when it comes to LLC. But Zen and Incfile are perhaps two of the most reliable options. They are all tried and tested. The lawyers in these firms have helped tens of thousands of businesses out there. So, get on their website, see what they have to offer, and enjoy your LLC service today.
Frequently Asked Questions (FAQs)
Why Do I Need LLC Formation?
The process of registering a limited liability company in various US states is not easy. You will need to do so much work and without help, you will easily mess things up.
How Much Money Do I Need for This?
Well, it depends on the service you want. IncFile fees start at $0 without the state filing fee. Zen on the other hand starts at $49.
What Do I Need to Register an LLC?
Some business documents will be crucial in this process. Just talk to your formation service and ask them for a full checklist of the things you need for this.
ABOUT THE AUTHOR
Nyamburah is a seasoned business management expert with over 10 years of experience. Her interests cut across a wide range of topics including starting and managing small businesses, eCommerce, investing, and so much more. She holds a degree in economics and an MBA as well. Having started and managed the business by herself, she has earned a lot of experience and expertise in a wide variety of fields. She has also worked as a journalist for several online publications. Her main goal is to help small businesses with actionable information that they need to expand and grow their enterprises.
ABOUT THE REVIEWER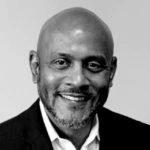 He is an organized and creative thinking sales management professional with experience in outside and inside sales in various markets. Working as freelancer in the Greater Boston Market, he moved to St. Louis and became an Account Executive, then a Sales Manager managing and coaching 12 sales reps covering a nationwide territory. He has developed his team with a combination of consultative selling and value before price coaching mindset which has won him a President's Cup and many other financially rewarding awards at RICOH. His most recent role as a Continuous Improvement Manager provided insight into the importance of delivering a quality product in alignment with the value and reputation of his organization. It further enhances the aspect of selling on value as opposed to price.
+ 5 sources
Bizreport Advisor adheres to strict editorial integrity standards avoids using tertiary references. We have strict sourcing guidelines and rely on peer-reviewed studies, academic research. To ensure the accuracy of articles in Bizreport, you can read more about the editorial process here.
Aebischer C. ZenBusiness Review for 2022: Pros, Cons, & Pricing. NerdWallet. Published July 26, 2021. Accessed July 21, 2022. https://www.nerdwallet.com/article/small-business/zenbusiness-review#:~:text=Although%20ZenBusiness%20hasn%27t%20been,of%205%20stars%20from%20Google
TRUiC. Incfile LLC Reviews – Incfile LLC Service Review 2022. howtostartanllc.com. Published May 30, 2018. Accessed July 21, 2022. https://howtostartanllc.com/reviews/incfile-review#:~:text=Incfile%20is%20a%20great%20option,and%20free%20LLC%20compliance%20reminders
IncFile Review – The Good and Bad for 2022. The Daily Egg. Published July 15, 2022. Accessed July 21, 2022. https://www.crazyegg.com/blog/incfile-review/

ZenBusiness. ZenBusiness Inc. Published July 12, 2022. Accessed July 21, 2022. https://www.zenbusiness.com/

LLC Filing & Business Formation – Start Your Company Today. Incfile.com. Published 2022. Accessed July 21, 2022. https://www.incfile.com/