Zenbusiness Vs IncFile 2023: Which Is The Best LLC Service?
All products recommended by Bizreport are selected by our editorial team, independent of our parent company. Some of our stories include affiliate links. If you buy something through one of these links, we may earn an affiliate commission.
Introduction
Many soon to be LLC owners ask themselves who wins the battle of the business formation services – Zenbusiness vs. Incfile? We compared various services in order to provide a valuable comparison guide.  These aspects include the selection of business documents, basic LLC formation service, worry-free compliance service, paid or free registered agent services, and everything you need to form a business entity. Both Zenbusiness and IncFile have many supporters, so we go into our review to find out what all the talk is about.
Zenbusiness
Zenbusiness was launched in 2013 in Austin, Texas as an online shop that provides legal services for entrepreneurs and small business owners. Despite being relatively new to this space, Zenbusiness has gained a strong foothold with its business formation service. Consumers find basic legal services such as document preparation and registered agent service. Zenbusiness prides itself on socially conscious business practices, including helping historically underserved demographic groups.
Incfile
Incfile was started in 2004 in Houston, Texas. They provide online business formation services that have been used by over 800,000 business owners, with 75,000 current customers. The business espouses their simple, affordable packages and superior commitment to customer service. We will evaluate IncFile's services in order to make the comparison: Zenbusiness vs. Incfile.
Read more: Best LLC Services 2023
ZenBusiness vs Incfile – Brand Comparison Details
| | | |
| --- | --- | --- |
| Compare | ZenBusiness | IncFile |
| Order Processing Time | A few weeks to as fast as 1 business day for expedited. | 6 weeks with Silver or Gold, 1-5 days with Platinum package |
| Starting Price | $0 plus state filing fees | $0 plus state filing fees |
| Formation Services | Free (plus state filing fee) | Free (plus state filing fee) |
| Legal Advice | N/A | N/A |
| Registered Agent Service | $199 | Free 1st year |
| EIN Registration Fee | $99 | Included with Gold and Platinum |
| Operating Agreement | $125 | Included with gold |
| Web Domain | Included | Included with Platinum |
| Annual Compliance | $199 | $99 |
| Worry-free Cpa Assessment | Free half-hour consultation with all packages | Free consultation with Gold or Platinum |
| Customer Service | M–F from 8 am – 8 pm Central time or Sunday, 10 am – 7 pm Central time. | Unlimited phone and email support with Gold and Platinum |
| Detail | Read Review | Read Review |
| Link | | |
Best Overall Pricing and Value: Zenbusiness
Zenbusiness
With transparent pricing, consumers find the Starter ($0 plus state fees), Pro ($199 plus state fees), and Premium ($299 plus state fees) packages. The Pro package is an excellent value for LLC formation service. Add-ons of additional services for registered agents, EIN, or annual compliance are reasonable. You can go wrong, Zenbusiness is an excellent ROI for formation and business filing services. Remember that the prices do not include the state fee.
IncFile
The exact tier structure can also be found in IncFile's price points. Business owners can choose from options of three packages – Silver, Gold, and Platinum. The Silver package is free and is limited to only the preparation of the articles of organization. The Gold ($199 + state fees) is the most popular plan. The Platinum ($299 plus state fees) opens up access to the business document library and provides a business domain. Incfile enjoys an advantage in pricing when it comes to total cost – they offer a free year of registered agent services, free annual, free tax consultation, free banking resolution, and free EIN number creation. For convenience, IncFile also calculates the state fee when you sign up. So everything is quite similar in Zenbusiness vs. Incfile costs. The plans are all relatively even, but IncFile takes the category for their lower additional costs.
Best Track Record & Experience: IncFile
Zenbusiness
When we compare Zenbusiness vs. IncFile, we see clients give a consensus that both companies provide excellent products and services. Zenbusiness has conducted a majority of transactions over the last 5 years, so its track record has to be considered short. However, there seems to be an extremely high level of satisfied customer feedback and quite an internet buzz surrounding Zenbusiness. They enjoy an A+ rating from the Better Business Bureau.
IncFile
Over 800,000 businesses have chosen IncFile for services. Review aggregator Trustpilot records over 7,000 ratings, with a 4.7 star score for all the services incFile provides. ShopperApproved registers a staggering 38,000 reviews with 31,000 at 5 stars. However, IncFile is not accredited by the Better Business Bureau. There is not too much to question about either of the companies, but IncFile has grown slower and steadier over time – edging out to a light lead here.
Best Common Features: ZenBusiness
Zenbusiness
LLC Service, business contract templates, free next-day filing, domain name and business email, preparing and filing the articles of organization, unlimited name searches, web hosting, business email address, free registered agent services for one year, EIN and business tax service, IRS form 2553, operating agreement, banking resolution, unlimited phone support, business banking app, business tax, business bank account available through partner bank, business contract template, annual reports, free next day file, worry free compliance, lifetime company alerts.
IncFile
LLC service, Business contract templates, registered agent, free next day filing, business email, preparing and filing the articles of organization, Unlimited name searches, free registered agent service for one year, operating agreement, EIN, business tax, IRS form 2553, operating agreement, life, online access, unlimited phone, business banking app, business bank account available with partner banks, business tax, business contract template, free next a file, annual reports, domain name and business email, worry free compliance, lifetime company alerts.
Best Customer Support: IncFile
Zenbusiness
Zenbusiness vs. IncFile is a close call in support, as overall reviews show customers are pleased with the support they receive. Users have praised Zenbusiness's polite and enthusiastic help. This area seems to be a concerted effort to gain customer satisfaction. While Zenbusiess received mostly high marks here, there is a small but noticeable percentage of users who did not find the help they were looking for – so a good mark for excellent customer service overall, but not top of class.
IncFile
When in need of assistance, business owners find IncFile extremely attentive and helpful. The company has recently doubled customer service reps and intensified efforts for an effective live chat. This increase gives a slight edge to IncFile. Be aware though, that email responses can be slower. Use the phone or chat options.
Best Ease of Use: Zenbusiness
Zenbusiness
The business formation experience and an online dashboard for both companies are intuitive and easy to use. Zenbusiness offers more of a modern web experience and is better optimized for mobile. Customer feedback in this area is strong, but with some complaints about numerous upsell questions slowing the process.
IncFile
Both desktop and mobile versions of IncFile's website are classically designed and easy to understand. The designers seemed to truly value getting to what you need with as few clicks as possible. Some consumers have reported the successful completion of LLC information in 10 minutes. The business formation process does not get any easier than that!
Best LLC Formation: Zenbusiness
Zenbusiness
Any new business would be well served by either Zenbusiness or IncFile for LLC formation. Both specialize in this function. Business owners are guided through an array of questions about their business, and the proper forms and documents are generated. Zenbusiness takes care of the filing for you. Zenbusiess offers a few specialty items such as New York Publication, giving a layer of convenience for that special state requirement. Zenbusiness has a few more features and add-ons available – therefore is slightly better if you want everything you may need.
IncFile
With a slightly simpler filing process, IncFile is extremely effective for LLC formation, as well. There are definitely a few less clicks to get what you need with IncFile. They try to keep things simple, cheaper, and faster – Still with excellent service. There are fewer add-on questions, which a number of users noted as just giving what you need, not trying to sell you more. Thus, these services are equal in general. Individuals may simply find one small feature more matched to their needs.
Best Registered Agent Services: IncFile
Zenbusiness
Your company needs a designated agent to receive official correspondence. Zenbusiness and IncFile both offer this for customers in good standing. Zenbusiness provides registered agent service for your convenience and peace of mind. You will never miss important business documents, government papers, or even lawsuits. Expect organized, confidential, and competent service.
IncFile
Likewise, IncFile hands registered agent service along with their LLC service. It's helpful to obtain a private legal address and your own registered agent. Your home address remains private. The only difference is Zenbusiness vs. IncFile here: The service costs. IncFile offers the agent service for free for a year.
Best Speed of Formation: IncFile
Zenbusiness
Turnaround times are about a week for the average formation. However, customers in a rush can choose the higher packages or expedited services for a fee. The expedited option does get filed within a couple of days. The speed of LLC formation services is effective for most situations.
IncFile
This is one point where IncFile aims to outcompete everyone else. They turn around documents to your state in one business day. Thus, IncFile wins the category
Which Should You Choose?
Zenbusiness and Incfile offer similar LLC formation services, and in fact, there is little to differentiate between them. Both offer a wide range of services including LLC incorporation at three price points – all of which offer outstanding value. Zenbusiness came out ahead in most of our rated categories – but each was a tight decision. Either company will keep your business in good standing.
Choose Zenbusiness if:
There is little to find fault in either of these companies. For Zenbusiness, the midrange plan is the best value, and very few customers have any complaints. You should definitely opt for Zenbusiess If current branding related to social justice impact appeals to you, as they tout this as part of their mission. And if you believe 10,000 reviewers in the last 5 years must be onto something, you may enjoy this company on an upswing.
Choose IncFile if:
You want the lowest overall cost. LLC incorporation is the same with both companies, but additional services are cheaper with IncFile. You may also find their classically easy web experience and user-friendly incorporation procedure (some users finished everything in 10 minutes!) superior. And it's easy to trust their longer history compared to Zenbusiness.
Final thought
There is little to find fault in with either Zenbusiness or IncFile. Each offers virtually identical plans, which are good even at $0 price. Both companies provide quite comprehensive LLC creation at the higher packages. Neither company provides much in the way of legal advice and consultation, which is one factor that may leave those with complicated business structures wanting more.
Frequently Asked Questions (FAQs)
Is IncFile free?
Yes, IncFile offers a variety of free and low-cost plans for LLC formation. The lowest cost plan at $0 plus state fees.
Is Zenbusiness legit?
Yes, Zenbusiness is a legitimate and highly rated LLC formation and business service web-based service. They have high customer ratings and are accredited by the BBB.
Is Zenbusiness registered agent?
Yes, Zenbusiness can provide registered agent services. Registered agents act as your business address and receive official correspondence.
What does LLC mean?
LLC means limited liability company. LLCs are business entities that separate your personal identity from the business.
Does IncFile do LLC service?
Yes, IncFile is a well-established online company that provides LLC formation services.
ABOUT THE AUTHOR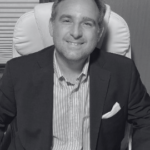 Dr. Jeffrey Christo is an educator, academic researcher, writer, and business analyst from the United States. His educational background includes a BA degree in History, Master of Science in Teaching, and Doctorate in Educational Leadership. Dr. Christo specializes in leadership, staff development, building organizational capacity, and systems. A lifelong learner, Dr. Christo is also currently a student pursuing an additional doctoral study in Business Administration. In the business world, Dr. Christo's areas of interest include organizational improvement, organizational analysis, organizational climate and culture, competitive advantage, real estate, and niche branding.
ABOUT THE REVIEWER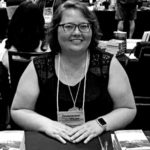 Kristina Knight is a freelance writer with more than 15 years of experience writing on varied topics. Kristina's focus for the past 10 years has been the small business, online marketing, and banking sectors, however, she keeps things interesting by writing about her experiences as an adoptive mom, parenting, and education issues. Kristina's work has appeared with BizReport.com, NBC News, Soaps.com, DisasterNewsNetwork, and many more publications.
+ 5 sources
Bizreport Advisor adheres to strict editorial integrity standards avoids using tertiary references. We have strict sourcing guidelines and rely on peer-reviewed studies, academic research. To ensure the accuracy of articles in Bizreport, you can read more about the editorial process here.
Formation Pricing, Products and Services. ZenBusiness Inc. Accessed December 1, 2022. https://www.zenbusiness.com/pricing-products/
Incfile.com is rated "Excellent" with 4.7 / 5 on Trustpilot. Trustpilot. Accessed December 1, 2022. https://www.trustpilot.com/review/incfile.com
IncFile.com, LLC | Better Business Bureau® Profile. www.bbb.org. Accessed December 1, 2022. https://www.bbb.org/us/tx/houston/profile/incorporation/incfilecom-llc-0915-51001358
ZenBusiness Inc | Better Business Bureau® Profile. www.bbb.org. Accessed December 1, 2022. https://www.bbb.org/us/tx/austin/profile/incorporation/zenbusiness-inc-0825-1000146024
ZenBusiness is rated "Excellent" with 4.6 / 5 on Trustpilot. Trustpilot. Accessed December 1, 2022. https://www.trustpilot.com/review/www.zenbusiness.com