ZenBusiness Vs Inc Authority 2023: Which Is The Best LLC Service?
All products recommended by Bizreport are selected by our editorial team, independent of our parent company. Some of our stories include affiliate links. If you buy something through one of these links, we may earn an affiliate commission.
When it comes to Inc Authority vs Zenbusiness, finding the better LLC formation services for your company can be tough. Each provider offers affordable pricing, opportunities for a free registered agent service, and a wide variety of other services to choose from.
If you're trying to decide between Inc Authority vs Zenbusiness, this guide should help. We cover everything you need to know about starting an LLC and filling out an operating agreement for your business entity with each company below.
So, without further delay, let's get into it.
About ZenBusiness
Zenbusiness was founded in 2015 and is based out of Austin, Texas. It offers a wide variety of business services but specializes in helping business owners form a limited liability company. Small business owners can use Zenbusiness throughout the LLC formation process and will enjoy excellent customer service while doing so.
Additional services offered by Zenbusiness include professional services, help with creating a business website, tax consultation and assistance with federal tax issues, and more. The bottom line is that if you need some support to become a successful business, there's a great chance you'll be able to get it from ZenBusiness.
About Inc Authority
Inc Authority has been in business since 1989. They help limited liability companies get started by offering business formation services at affordable prices. Many packages at Inc Authority come with a free year of registered agent service included as well.
Inc Authority offers good customer service as well. They typically have one of the highest ratings on third-party review sites, such as Trustpilot. The company also helps out with worry-free compliance by offering ongoing legal assistance options for a new business owner.
ZenBusiness vs Inc Authority – Brand Comparison Details
| | | |
| --- | --- | --- |
| Compare | Zenbusiness | Inc Authority |
| Order Processing Time | 3 days – 4 weeks (depending on the plan chosen) | 1 – 3 weeks (depending on selected LLC formation packages) |
| Starting Price | $0 + state fees | $0 + state fees |
| Formation Services | | |
| Expert Filing | | |
| Registered Agent Service | | |
| EIN Registration Fee | $0 | $0 |
| Operating Agreement | $125 | $369.95 (only available through larger bundles, which include more services) |
| Finance Tracking | | |
| Annual Compliance Service | | |
| Worry-free Cpa Assessment | | |
| Annual Report Filing Service | | |
| Refund Policy | 60-day money-back guarantee, minus any state fees | 14-day refund policy |
Best Overall Pricing and Value: Zenbusiness
ZenBusiness
Both LLC services have a basic package that offers free formation services and a premium package that provides express processing and additional services. However, Zenbusiness has more LLC services to choose from, which is why it wins in this category.
With Zenbusiness, you can get help with everything from business credit to starting a website to getting ongoing help with accounting and taxes. Whether you need a customer operating agreement, banking resolution template, or business email address, you should be able to get it from this registered agent service.
Inc Authority
Inc Authority also delivers a lot of value with its free LLC formation service and included registered agent services. The company also has a starter business bundle that can help with things like operating agreements, business funding, and filing fees.
The reason why Inc Authority loses this category is that its starter package includes fewer services than the basic package at Zenbusiness and is also more expensive. You can get better value throughout the formation process by using the LLC formation service at Zenbusiness.
Best Track Record & Experience: Inc Authority
ZenBusiness
Zenbusiness has had a good track record of customer satisfaction since its inception in 2015. If you looked up "customer reviews Zenbusiness", you'll see that most people end up being happy with the service they receive.
The only reason why Zenbusiness doesn't come out on top in this category is that Inc Authority has equally impressive customer review data. Plus, it's been doing this since 1989 – so for more than two decades longer than Zenbusiness has.
Inc Authority
Inc Authority has a 30-year track record of delivering excellent outcomes for its clients. Whether you choose a starter package, a custom operating agreement, or a business license report, you can count on receiving helpful LLC service and business funding analysis from this provider
Best Common Features: Zenbusiness
ZenBusiness
Zenbusiness offers more than just LLC formation services. They can be a true ongoing partner for your company in accounting, taxes, and growth. Whether you want help setting up an employee identification number or service packages that include help with creating a company seal or ensuring that your business legal requirements are met, Zenbusiness can help you do it.
Inc Authority
Inc Authority is a really good option for business owners that want help with business formation documents at an affordable price. It also offers some forms of support beyond traditional LLC services, such as help with business funding, annual reports, and other compliance tasks.
However, you won't be able to get help with accounting or taxation through Inc Authority. And if you need help overseeing your business bank account or making sure you remain in good standing with the Better Business Bureau, Zenbusiness is likely going to have more services available to help you do that.
Best Customer Support: Zenbusiness
ZenBusiness
Zenbusiness offers some of the best customer support in the industry. Not only is it available via phone, live chat, and email, but you can also get in touch with agents outside of standard business hours over the weekend.
You can look at all of the top LLC formation services on the market today, but it's not likely you'll find a company formation provider with better customer service than Zenbusiness.
Inc Authority
Inc Authority is no slouch in customer service either. They offer support via live chat, phone, and email, matching Zenbusiness. However, Inc Authority's customer support team is not available after standard business hours or on the weekend like Zenbusiness' team is.
That's not to say that you'll be unhappy with your LLC formation service experience from Inc Authority. It just means you won't be able to get help with legal documents or an executive business bundle outside of normal hours, which could be frustrating.
Best Ease of Use: Inc Authority
ZenBusiness
Zenbusiness isn't challenging to use at all. It offers a variety of company formation packages and has some LLC service-free options to choose from. You access your package on a simple account dashboard, which features helpful online resources to help you get as much out of your free LLC formation plan as possible.
Inc Authority
Although Zenbusiness is an easy-to-use LLC free package provider, Inc Authority is even easier. It offers a streamlined process and express processing to help you pay your state filing fees and get your new LLC up and running as quickly as possible.
In all likelihood, you probably won't have any issues using either Zenbusiness or Inc Authority. But Inc Authority is slightly easier, so it takes the win in this category.
Best LLC Formation: It's a Tie
ZenBusiness
It's tough to separate Zenbusiness and Inc Authority from an LLC formation perspective. Both companies guide you through the entire process, offer a free service option, and provide ongoing support. That's why we've called this category a tie.
Inc Authority
As noted in the previous section, it's tough to distinguish either company here. Inc Authority's free package makes it easy and as affordable as possible to start your new company, set up an employer identification number, or take out a new business credit line. The advanced package includes everything you need to get your business up and running
Best Registered Agent Services: It's a Tie
ZenBusiness
It's also impossible to distinguish Zenbusiness and Inc Authority in terms of registered agent services. Both providers offer a free registered agent option, and both providers typically receive strong reviews from customers in this area.
Inc Authority
Inc Authority also offers a free registered agent option that could be perfect for your business. The only slight difference is that Inc Authority doesn't have customer service available for as many hours each week as Zenbusiness does. So if you run into an issue with an agent, you may have to wait an extra 12 hours to get in touch with them. But that's not enough to declare Inc Authority the loser of this category.
Best Speed of Formation: Zenbusiness If You Buy a Premium Plan, Inc Authority If You Don't
ZenBusiness
Zenbusiness offers turnaround times of as little as three days. But these times are only available for folks who purchase a premium plan. If you plan on using the starter plan or free option, then it could take as long as 4 weeks to process your paperwork and get your LLC up and running.
Inc Authority
Inc Authority's processing time is between one and three weeks. This means that if you're not planning on purchasing a premium plan, it will likely be the faster option since Zenbusiness takes as long as 4 weeks for processing.
Which Should You Choose?
Choose ZenBusiness if: You Want Ongoing Support and Excellent Customer Service
Zenbusiness is our overall winner because it offers more services to choose from while still having free options available. It also offers some of the best customer support in the entire industry, making it a good fit for most types of business owners.
Choose Inc Authority if: You Want an Easy-to-Use LLC Service with a Proven Track Record
Inc Authority has a 30-year track record of excellence and is an extremely easy way to start an LLC for free. The downside is that you don't get as many service options to choose from, and the customer support, while good, isn't quite as good as what Zenbusiness offers.
Final thought
If you just want to form an LLC online, then both Inc Authority and Zenbusiness can be viable options. But if you're looking for ongoing help with compliance, accounting, or taxation, then you should choose Zenbusiness. It offers more services to choose from and better support. That's why it's one of our favorite LLC services on the market today.
Frequently Asked Questions (FAQs)
Is ZenBusiness or Inc Authority the better LLC service?
ZenBusiness is the better LLC service overall, but Inc Authority is easier to use and has a longer track record of excellence.
Is ZenBusiness or Inc Authority more affordable?
Both ZenBusiness and Inc Authority are affordable as you need them to be, as each provider offers a free package for starting an LLC online.
Does ZenBusiness or Inc Authority have better customer support?
ZenBusiness has better customer support because it offers support after standard business hours, while Inc Authority doesn't. However, Inc Authority still has good support, as evidenced by solid customer reviews.
ABOUT THE AUTHOR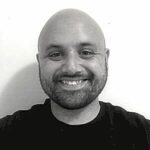 Kellan works with businesses of all sizes to help them achieve their growth goals and has won several awards for his work in the space. He is especially focused on the fields of business finance and the developing cryptocurrency industry, regularly writing about both for audiences across the globe.
ABOUT THE REVIEWER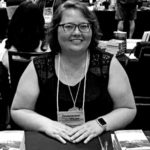 Kristina Knight is a freelance writer with more than 15 years of experience writing on varied topics. Kristina's focus for the past 10 years has been the small business, online marketing, and banking sectors, however, she keeps things interesting by writing about her experiences as an adoptive mom, parenting, and education issues. Kristina's work has appeared with BizReport.com, NBC News, Soaps.com, DisasterNewsNetwork, and many more publications.
+ 5 sources
Bizreport Advisor adheres to strict editorial integrity standards avoids using tertiary references. We have strict sourcing guidelines and rely on peer-reviewed studies, academic research. To ensure the accuracy of articles in Bizreport, you can read more about the editorial process here.
IRS. Limited Liability Company LLC | Internal Revenue Service. Irs.gov. Published 2019. Accessed March 21, 2023. https://www.irs.gov/businesses/small-businesses-self-employed/limited-liability-company-llc

Inc Authority is rated "Excellent" with 4.9 / 5 on Trustpilot. Trustpilot. Accessed March 21, 2023. https://www.trustpilot.com/review/www.incauthority.com?utm_medium=trustbox&utm_source=custom

Register your business. Register your business. Published 2019. Accessed March 21, 2023. https://www.sba.gov/business-guide/launch-your-business/register-your-business

IA. Official Site – Inc Authority: LLC Services – Start Your Business for Free. www.incauthority.com. Accessed March 21, 2023. https://www.incauthority.com/

Homepage. ZenBusiness Inc. Accessed March 21, 2023. https://www.zenbusiness.com/