Xero Review In 2023:  Features & Alternatives
All products recommended by Bizreport are selected by our editorial team, independent of our parent company. Some of our stories include affiliate links. If you buy something through one of these links, we may earn an affiliate commission.
Xero is a top choice for a small business accounting software for the companies looking for seamless integration with other platforms and add-ons.
Pros
Great online support

All plans support unlimited users

Plans include basic inventory management
Cons
No phone support

No unlimited invoices with lower tiers
Bank reconciliation

Invoicing software

Payment processing

Reporting features

Payroll management

Budgeting

Expense management
Founded in 2006

Based out of Wellington, New Zealand

Supports businesses globally
Xero is a New Zealand-based accounting system made for small businesses and growing businesses. Xero allows companies to collaborate and connect with advisors and experts to give them a good read of their financial position.
Additionally, Xero is compatible with any internet-connected device and features robust capabilities like cash flow management, invoice templates, vendor payments, bill payments, inventory adjustments, sales overview, and more. They offer a 30-day free trial to allow users to test out the features and assess them for effectiveness.
Plus, Xero users will enjoy automatically imported bank transactions and the ability to pay bills online, which can help them monitor spending and keep relationships with vendors strong and favorable. Lastly, Xero has a personal finance option as well for users to track their own expenses, and supports unlimited users and integration with other platforms.
Xero Advantages
To begin our review of Xero, let's take a look at some of the top features and benefits that the platform provides to users, then you can continue reading below as we cover some of the customer sentiment around their platform, how they compare to other providers on the market, and whether or not Xero is a good fit for your business.
User-Friendly
Xero is a highly user-friendly platform that is intuitive and only involves a slight learning curve for users to get started. Given that it's easily accessible from any internet-connected device, it's a great option for users to access their account details from any location.
In addition, all of their plans allow for unlimited users unlike other accounting software competitors, which is a great option to keep all people in your organization involved in the accounting process and on the same page.
Easy Integration
Additionally, Xero integrates well with other major business support platforms like Bill.com, ADP, and Vend. This is great when Xero is used by either the small business themselves or their bookkeeping or accounting professionals to connect with any other crucial software that are important for them to make business decisions and monitor accounting data or other financial data.
Automated Bank Feeds
Another great feature of using Xero is that users can have access to automated bank feeds that show them their transactions from their bank accounts in real-time. This helps to keep them on top of bills and spending, which could contribute to better cash flow management, expense tracking, and more.

All in all, this gives users more control over the money that's leaving their business and ensures that all accounts receivable and accounts payable transactions are being taken care of. This is not a feature that many other competitors on the market offer, so it's a differentiator of Xero compared to others.
Instant Financial Reporting
Lastly, the instant financial reporting features that Xero offers are another great reason why small companies continue to choose them for their accounting software.
This feature of Xero allows users to access actionable data and make informed business decisions, no matter what subscription level they're paying for. All users have access to the Xero dashboard where they can view the business's financial health, cash flow levels, overdue bills, and outstanding invoices. This gives companies excellent insight into the current state of their operations and executes short-term planning that can help them manage spending and bank balances at any given time.
Xero Packages
| | | | |
| --- | --- | --- | --- |
| | Early | Growing | Established |
| Monthly fee | $12 | $34 | $65 |
| Send invoices and quotes | | | |
| Enter Bills | 5 | | |
| Reconcile bank transactions | | | |
| Bulk reconcile transactions | | | |
| Use multiple currencies | | | |
| Claim expenses | | | |
| Track projects | | | |
| View in-depth analytics | | | |
Early Plan
The lowest-priced tier that Xero offers is the Early plan, which is $12 a month. This plan includes basic features like tracking sales tax and basic inventory tracking and is a good option for sole proprietors, new businesses, and self-employed individuals. The plan comes with 24/7 support, good security features, and the ability to cancel the plan with a month's notice.
In addition, they can send 20 invoices a month, track and pay five bills, reconcile bank statements, capture bills and receipts with Hubdoc, and monitor short-term cash flow. Plus, there are additional add-ons like Gusto for payroll that can be included for an extra fee.
Growing Plan
In addition to everything the Early plan offers, the Growing plan has more advanced features and is $34 a month. This is a good plan for a growing small business, as it supports unlimited invoicing and bill tracking, unlike the Early plan. So as you can see, the main difference here between the Early plan and the Growing plan is the invoicing capabilities and limits that users face.
Established Plan
Lastly, the highest tier offered by Xero is the Established plan. This is best for businesses that are already established and costs $65 a month. Compared to the Growing plan, it includes all the same features, but also has multi-currency support, project management capabilities, expense claiming, and access to in-depth analytics.
Xero Quick Overview
Xero Customer Reviews
When taking a look at the customer reviews of Xero online, it's clear to see that they have an outstanding reputation among consumers. Take a look at some of the great reviews from users found on Trustpilot.
Great accounting software. User-friendly and cost-effective solution for small and medium-sized businesses and accounting practices. We have migrated the majority of our clients to XERO and would never regret that. We love the fact that XERO is constantly developing new solutions and integrations with other systems. The support is great too. Easy to contact and solve all the queries.

Justyna
Needed a solution to identify certain transactions – contacted Xero support with my query. the reply was quick, with a suggestion that might fit my needs. Also added were guides & additional links to help with setting things up. It all seems to be just what I need. My problem was easily solved and the solution so easy to use. The support person was great, helpful, and would recommend Xero and their support service.

Jane
Excellent and quick solution provided to a reconciliation problem where I had created one invoice and the client provided two separate payments. The support member provided clear steps and screen images to follow and demonstrated how to do split payments. Excellent and quick solution.

Glyn
I had a problem editing a transaction. I informed the Xero team about what the issue was, and far quicker than I expected they responded with an update. Not only did they inform me that they were aware of this issue but also gave me a very simple workaround, job well done. Brilliant service.

Richard
Xero Service Review
Review of Xero
| | | |
| --- | --- | --- |
| Overall Pricing and Value | | 92.5% |
| Cost Value | | 95% |
| Customer Support | | 95% |
| Ease of Use | | 90% |
| Included Features | | 90% |
Considering all the customer reviews and great benefits that Xero offers, you may wonder if this is a good match for your business and its unique needs. Let's take a final look at some of the reasons customers continue to select Xero for their accounting software needs.
Is Xero Right For You?
Xero is a great option for a growing or new business, given that it doesn't cap the number of supported users, and has great inventory management features for all plans. The pricing is very favorable for companies early on and gives a good snapshot of a business's current financials and transactions.

So, Xero could be a great selection in these scenarios, and for any company that wants to get a good grasp on the spending habits of the business.
Cost Value
As we mentioned above, Xero offers great value at each plan level, which is reasonably priced to begin with. Each tier includes the same base features, plus additional capabilities as you move up plans.
Ease of Use
In addition, Xero is an easy-to-use platform that is widely accessible on any device that is connected to the internet. Plus, all necessary chart of accounts, financial statements, and reporting is easily accessible from the main dashboard, meaning navigation of Xero is simple and not very clunky or overwhelming.
Included Features
Xero offers a wide range of features that are available in each package, with some advanced capabilities like in-depth analytics, multi-currency support, and more with the higher tier plans. Even still, all plans include basic inventory tracking, which many other platforms do not provide. Plus, users can integrate Xero with many other business support applications to access all relevant business data in one place.
The higher tier plan that customers purchase, the more features they will have access to, like project management tracking with the Established plan.
Overall
With all these points in mind, Xero continues to prove itself as a top option for any small or growing company that needs online accounting support and a way to monitor sales tax. Xero gives users a good window into their financial health and helps them to plan for future cash needs and ongoing invoice and bill pay support. Given that they don't limit the number of users that can be in an account, they are a great choice for a growing company as they continue to scale up.
2 Top Xero Alternatives
| | | | |
| --- | --- | --- | --- |
| | FreshBooks | Quickbooks | Xero |
| Overview | FreshBooks is accounting software for small and growing businesses with simple and straightforward accounting needs. | QuickBooks Online is a great option for small and medium-sized businesses that need an accounting platform with sophisticated features and integrations. | Xero is a top option for small businesses looking for a flexible accounting solution that gives them a real-time snapshot of their financial health. |
| Award | Best for Very Small Businesses | Most Comprehensive | Best Overall Value |
| Star | 4.5/5 | 4.7/5 | 5/5 |
| Link | | | |
FreshBooks
FreshBooks is a simple accounting software great for freelancers or sole proprietors. They offer a straightforward service that is easy to use and supports double-entry bookkeeping that can grow with businesses as they scale up operations.
QuickBooks Online
QuickBooks Online is one of the top providers of accounting software to small businesses, though compared to Xero, they are a more expensive service. However, they are widely used and customers appreciate them for their flexibility, wide range of capabilities, and comprehensive platform.
Conclusion
All in all, Xero is a great choice for small and growing businesses when they're choosing accounting software and wanting to monitor sales transactions. It offers great insight into their current financial standing and transactions, and also allows any small business owner to connect with professionals and accounting firms to give them an accurate business snapshot of their financials.
With instant financial reporting, fixed-asset management, great pricing structures, easy integration with third-party applications, and more, Xero will continue to be an excellent option for small businesses to utilize. Plus, their customer support is a great feature, though there is no phone support offered. Even still, the other benefits and Xero's cost outweigh some of the drawbacks of their platform, keeping them competitive with other platforms on the market today.
Frequently Asked Questions (FAQs)
Is Xero free accounting software?
No, Xero does not offer any free packages. Their lowest pricing tier starts at $12 a month.
Is Xero cloud-based accounting software?
Yes, Xero is a cloud-based software for accounting.
Does Xero support unlimited users?
Yes, Xero is an accounting solution that supports unlimited users at no additional costs.
Do all Xero's plans support sending multiple invoices per month?
Yes, Xero's plans all include support for multiple invoices, though they are limited with the Early plan to 20 a month, though they can be recurring invoices.
Is Xero available on a mobile app?
Yes, Xero's mobile apps are a great way to access their product and view account details. 
ABOUT THE AUTHOR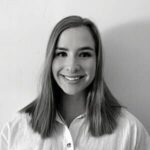 Bailey Schramm is a writer based out of Jackson Hole, WY, primarily covering topics and trends in financial services, business, and the blockchain. With a background covering stock market developments for a major FinTech company, she now provides SEO and content strategy services to financial service companies and tech startups.
ABOUT THE REVIEWER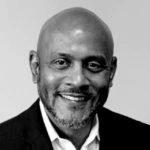 He is an organized and creative thinking sales management professional with experience in outside and inside sales in various markets. Working as freelancer in the Greater Boston Market, he moved to St. Louis and became an Account Executive, then a Sales Manager managing and coaching 12 sales reps covering a nationwide territory. He has developed his team with a combination of consultative selling and value before price coaching mindset which has won him a President's Cup and many other financially rewarding awards at RICOH. His most recent role as a Continuous Improvement Manager provided insight into the importance of delivering a quality product in alignment with the value and reputation of his organization. It further enhances the aspect of selling on value as opposed to price.
+ 1 sources
Bizreport Advisor adheres to strict editorial integrity standards avoids using tertiary references. We have strict sourcing guidelines and rely on peer-reviewed studies, academic research. To ensure the accuracy of articles in Bizreport, you can read more about the editorial process here.
1.Xero is rated "Great" with 4.2 / 5 on Trustpilot. Trustpilot. Accessed October 4, 2022. https://www.trustpilot.com/review/www.xero.com?stars=5