Wix vs Jimdo: Which is Better Website Builder 2023
All products recommended by Bizreport are selected by our editorial team, independent of our parent company. Some of our stories include affiliate links. If you buy something through one of these links, we may earn an affiliate commission.
In the modern web design area, Jimdo & Wix website builders are the two best website builders justifiably considered reliable platforms. The platforms can be utilized to launch a wide range of initiatives, and each one has something unique to offer its target audience. Simultaneously, the systems differ in terms of web design and specialist concentration.
Jimdo is the best website builder that stands out from the rest thanks to its extensive feature set, ease of use for all user types, intuitive web-building platform, the best value, and cost-effective pricing policy. Wix, on the other hand, is an all-in-one web platform that allows both beginners and experienced web designers to construct great business websites with a wide range of features.
In this article, we'll go over some of the essential features available on both platforms, as well as pricing strategies for each forum so that you can make the best decision for your business. Creating a website for your smaller businesses doesn't have to be complicated— keep reading to learn more!
About Wix
Wix website builder is a well-known all-in-one web platform that is now widely regarded as the industry leader in the web design area. Due to the high function effective AI tool exclusive and versatile design modification choices, the system stands out from the crowd. Wix is the best solution for your web design needs, whether you want to create a personal or commercial website, a landing page, a portfolio, a blog, or a web store.
The best website builder was first released in 2006 and has since grown to become the most popular web building tool for both beginners and pros. According to the latest statistics, the number of active websites produced presently stands at 3 800 881. Meanwhile, the total number of registered users has surpassed 154 million. In addition, premium members number 4.3 million. These eye-catching figures speak for themselves.
About Jimdo
Jimdo is a well-known total cloud website builder that allows you to launch various web projects. Portfolio managers, company websites, homepage pages, blogs, or even limited web stores are examples of these. Because of its simplicity and affordability, the system stands out from the crowd, but it is also functional enough to meet the needs of both beginners and web design specialists.
The website builder first appeared on the market in 2007, and it has since grown in popularity among web developers all around the world. By August 2020, the total number of sites created with the system will have surpassed 882 286, with 404 127 live projects.
The integrated AI tool, previously known as Jimdo Dolphin, must be given special attention. Meanwhile, the system's developers have changed the term to the more typical "editor for non-coders" moniker. After completing the sign-up process, the application now enables users to start any website from scratch by just answering that question the system creates.
Wix vs Jimdo – Brand Comparison Details
| | | |
| --- | --- | --- |
| Compare | Wix | Jimdo |
| Easier To Use | Yes | No |
| Ad-Free Website | Less | More |
| Quality Small Business Website | Yes | Yes |
| Available 24/7 | Yes | No |
| Detail | Read Review | Read Review |
| Link | | |
Easier To Use: Wix
Wix
Wix is a one-stop destination for the majority of your website creation requirements. The platform allows users to modify a variety of professionally designed themes using simple drag-and-drop capabilities. Wix also provides a web address and web hosting, as well as a variety of eCommerce options, which are all simple to set up and maintain. In addition, users can switch between mobile and desktop modification with the press of a button on the site's template editing program, which is relatively quick and straightforward to use.
The site's 100-page limit will make some users feel restricted. Furthermore, many users are dissatisfied to learn that once they've chosen a template, they can't change it. Because you choose the wrong template, to begin with, and are unable to change it, this can result in additional hours of work spent customizing your template.
Jimdo
The Jimdo web designer, like Wix, focuses heavily on drag-and-drop and other advanced features provided to construct your website. No coding is necessary, and individuals with no prior website design knowledge may create a functional site in an afternoon. When users sign up for Jimdo, they have the option of using the AI professional website to develop their site in 3 minutes or using the old Jimdo website builder to build their site from the ground up.
When it comes to modifying aspects, some users feel that Jimdo is too restricted. It can be difficult to break free from a pre-made template and totally modify your website to match your company's branding.
Better Design and Customization: It's a tie
Wix
Wix website builder has a robust collection of capabilities right out of the box. Launch every form of project, including simple landing pages, portfolios, and online shops. Wix offers unique functionality and toolset to meet your site design demands, regardless of the niche you specialize in.
Jimdo
Jimdo comes with a full range of capabilities right out of the box. These are sufficient to launch any project, ranging from simple landing sites to portfolios and online storefronts. Regardless of the niche you work in, these systems will offer a unique collection of features and capabilities to meet your web design requirements.
Better Templates and Themes
Wix
Wix is regarded for having hundreds of the most elegantly designed templates of any website creation tool. Users can quickly browse through the templates by industry to choose one that fits their business model and corporate branding. In addition, users have the possibility of completely altering the template's content.
The ability to construct a unified mobile website is a noticeable difficulty. Customers frequently claim that Wix websites are glitchy when viewed on mobile, and some of the website's desktop-only features are impossible to hide. These problems can be fixed, but it will take extra time and work to alter your mobile site so that the final product looks great on all devices.
Jimdo
Wix is regarded for having hundreds of the most elegantly designed templates of any website creation tool. Users can quickly browse through the templates by industry to choose one that fits their business model and corporate branding. In addition, users have the possibility of completely altering the template's content.
Better Integrations and Third-Party integrations and Extensions
Wix
Wix makes it simple to create a high-quality website by utilizing the App Market's free and paid extensions/widgets. This is where you will find both free and commercial software that may be used to create various website types. Additionally, anyone can use the Wix Corvid app builder function, which allows you to construct applications or databases for your website.
Jimdo
Although Jimdo does not provide an integrated app store by default, it does allow you to integrate other key third-party services. Tidio Live Chat, Infogram infographics, Eventbrite ticketing, social media platforms, and other services are among them. It is also possible to embed YouTube videos and photo galleries from the stock library.
Better For eCommerce
Wix
To use Wix to create your online store, you'll need to sign up for one of the platform's Business & Ecommerce subscriptions. As a member of one of these plans, you'll have the opportunity to upload inventory, accept payments, create customer accounts, and use a variety of other eCommerce features. You'll also be able to accept payments from third-party providers such as PayPal®. Despite these features, the Wix website builder has a few drawbacks in this area.
Jimdo
Although Jimdo has eCommerce capabilities, they are limited in comparison to other platforms. Jimdo's eCommerce is geared toward small businesses with a limited web presence. Users can accept payments through third-party services like PayPal and StripeTM, but the free plan only allows them to list five products. The full-service Business plan offers unlimited products, which may be appealing to individuals on a restricted budget.
Better For Small Business Website
Wix
Wix is an excellent choice for small business development. The site developer does not need any coding skills or expertise to do the activity independently. In addition, it includes a variety of features and tools that make it suitable for creating corporate projects.
Wix has also made a name for itself with its Ascend feature, an all-in-one solution that brings together a variety of business capabilities in one spot. There are over 20 goods here, all of which are aimed at making the process of starting and managing a business easier.
Jimdo
When it comes to small business development, Jimdo is a good decision. To accomplish the operation on your own, the web developer does not require any coding knowledge or expertise. In addition, it comes with a wide range of features and tools that are ideal for creating corporate projects.
Better For SEO
Wix
Wix allows you to set SEO criteria for your website and its pages independently. As a result, the website builder's websites are SEO-friendly. In addition, you will be able to alter the URLs of websites to suit your demands and niche requirements.
You'll also be able to add meta descriptions and titles to your pages, as well as Alt tags for photos. The SEO Wizard, a tool that provides ready-to-use ideas and instructions for optimizing a website in the best possible way, is an evident advantage of the website builder.
Jimdo
SEO-friendly websites are also available on Jimdo. This function is enabled by default, allowing users to take control of their website promotion. Adding and updating meta tags, as well as setting up web page URLs, are all things you can do to improve your project's search engine rating. In addition, extensive plan owners can choose the page URLs for their website and access advanced SEDO options.
Better Overall Pricings & Plans: Jimdo
Wix
Wix pricing is separated into three tiers: website building, business & eCommerce, and enterprise, which is priced on a quotation basis and is aimed at consumers looking for a more full-service solution. Even though the eCommerce plans have all of the features of the same tier for website creation, the opposite is not valid.
Jimdo
Compared to other website builders on the market, the Jimdo website builder is relatively economical. There are two different price strategies to choose from. The website is the first, and Online Store is the second. Play, free with limited features, Start, and Grow are the three website plans available. Basic and Business options are available for online stores. Regardless of which choice you choose, you will not be spending a fortune. Jimdo's pricing is unbeatable.
Which Should You Choose?
Jimdo and Wix are two well-known and widely used website builders that do not necessitate a professional presentation. Each of these systems has a distinct target audience, and each provides a comprehensive set of capabilities to meet the demands of both newcomers and seasoned web designers.
Choose Wix if:
Wix is a well-known all-in-one website builder that can create any project with little to no technical knowledge and financial investment. The powerful WIX ADI website editor, impressive template collection, design modification capabilities, App Store widgets, eCommerce, and blogging options have all helped the platform stand out. Regardless of the project type you intend to launch, this is one of the best solutions you will ever encounter.
Choose Jimdo if:
Jimdo is a deserving member of the web design community. Its features, design modification tools, template choices, blogging opportunities, eCommerce engine, and pricing strategy place it among the top current website builders in the rankings. The system's centerpiece is the Jimdo Dolphin tool, which automatically designs a website based on the needs and information given by users.
Final Thoughts
Both Wix and Jimdo provide all-inclusive services for setting up your website. Of course, Wix is simpler to use. However, Jimdo's powerful HTML/CSS editor allows for more customization. Wix, on the other hand, is more versatile if you know exactly what kind of website you want to make. So, before you start making a website with one of these site builders, think about what features you want and what you're willing to give up.
Frequently Asked Questions (FAQs)
Is Wix Superior To Jimado?
To answer this question, we studied 11138 data points and determined that Wix will outperform Jimdo in 2022.
What's The Difference Between Jimdo And Wix In Terms Of Price?
Because the solutions are slightly varied in price, the price would have to be calculated over a specified length of time. Wix is a paid service, whereas Jimdo is open source.
Which Is Better For Beginners, Jimdo Or Wix?
We polled our readers on this topic, and the results are in: Jimdo earned 0 points higher than Wix, making it the most user-friendly platform.
What Exactly Is The Distinction Between Jimdo And Wix?
Aside from pricing and email support, the most significant distinction is
In This Wix Vs. Jimdo Website Builder Comparison, Which Factors Are Most Important?
Although there are numerous aspects to examine, the most important are affordability, ease of use, template diversity, site and building speed, SEO tool quality, blogging and e-commerce choices, app market, and customer support.
ABOUT THE AUTHOR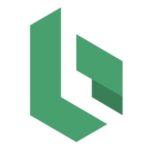 ABOUT THE REVIEWER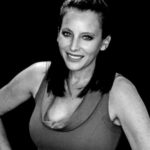 Marie Still has 19 years in digital & brand marketing, fiction author with 3 books under traditional publishing contract, editor (fiction/nonfiction). She has an MBA in Marketing.
+ 4 sources
Bizreport Advisor adheres to strict editorial integrity standards avoids using tertiary references. We have strict sourcing guidelines and rely on peer-reviewed studies, academic research. To ensure the accuracy of articles in Bizreport, you can read more about the editorial process here.
VT – Wix Hp. (2015). Wix.com. [online] Available at: https://vi.wix.com/ [Accessed 22 Mar. 2022].
Jimdo. (2022). Jimdo. [online] Available at: https://www.jimdo.com/ [Accessed 22 Mar. 2022].
Wikipedia Contributors (2022). Wix.com. [online] Wikipedia. Available at: https://en.wikipedia.org/wiki/Wix.com [Accessed 22 Mar. 2022].
Wikipedia Contributors (2022). Jimdo. [online] Wikipedia. Available at: https://en.wikipedia.org/wiki/Jimdo [Accessed 22 Mar. 2022].‌