Virginia Registered Agent Review: Top 10 Services Ranked 2022
Advertiser Disclosure
All products recommended by Bizreport are selected by our editorial team, independent of our parent company. Some of our stories include affiliate links. If you buy something through one of these links, we may earn an affiliate commission.
Zen Business
Best overall
Northwest Registered Agent
Best industry experience
IncFile
Most affordable
Small, entrepreneurial companies have been at the centre of economic growth and innovation in the United States[1]. Virginia is one of the few states that have embarked on a mission to encourage entrepreneurs to invent, innovate, launch their startups through different policy initiatives. The state authorities understand that most small business owners need support and an environment where they can start and own their businesses hassle-free.
Read more: Best LLC services
When starting a business in Virginia, choosing a dependable registered agent service is one of the key requirements for all entrepreneurs. A good registered agent allows business owners to focus on growing the company rather than being embroiled in endless processes. The best-registered agent guarantees a fast, reliable, and cost-effective business formation process.
Top 10 Virginia Registered Agent Services Reviews 2022
Top 10 Best Virginia Registered Agent Services Reviews 2022
Zenbusiness
If you're looking to incorporate your small business in Virginia, you may have discovered that online legal services, like ZenBusiness, make the whole process a bit easier. The company was founded in 2015 by a group of entrepreneurs who experienced the barriers to business formations most small business owners face today[2].
The company offers three different subscription levels. You can opt for the $39 annual low-cost starter plan, offering basic LLC filing, operating agreement template, online document access and the 100% accuracy guarantee.
Zen Business pro package starts at $149 plus the relevant Virginia state filing fee. This includes services like employer Identification Number (EIN), which costs $70 extra if purchased separately. Others include;
Worry Free Compliance Guarantee that Includes filing an annual report and insurance on document filings to maintain good standing if formation documents are submitted late.
Banking Resolution template
Domain Name Registration
Expedited Filing Speed
The $299-per-year Premium plan offers other services like a business domain name and a website. ZenBusiness will also serve as a registered agent for your Virginia LLC if you pay an annual registration fee of $99.
Northwest Registered Agent
Northwest registered company primarily specialises in quick and straightforward online business formation services. The company assigns a dedicated account representative to each client to expedite formation.
Northwest registered agent paid services begin at $225 upfront payment plus state filing fee. This includes monthly financing and a year of registered agent services. The company also provides a physical street address in the state of Virginia, assist in filing your Articles of Organization, accept mail, service of process, and legal documents on behalf of your limited liability company during normal business hours.
Northwest registered agent services also provide you compliance calendar to remind you when to file annual reports. These reports are critical in helping your LLC remain in good standing with the Virginia State Corporation Commission. 
IncFile
Even with its minimal services, IncFile is still one of the best registered agent services in Virginia. The company will provide basic LLC formation services, accept mail and receive service of process on behalf of your business. They also provide your LLC with a business address in the state of Virginia.
IncFile will provide you with a year of free registered agent service and charge you $119 per year in subsequent years. This registered agent service can also serve any other business incorporated in any state in the U.S.
In simple terms, IncFile is authorized to conduct business in every state they have a registered office.
Legalzoom
LegalZoom enjoys high client volumes due to their brand power. The company primarily serves as your business entity's point of contact throughout the LLC formation process. They provide a physical address, receive mail, accept legal documents and service of process during regular business hours.
They also scan your documents for easy online access and provide compliance notifications to let you know when you need to file your business annual reports. Legal Zoom only charges $79 for their cheapest formation package. However, you'll pay a whopping $299 per year for their commercial registered agent services.
The company will also provide your business in Virginia with up to $1 million in identity theft protection. They also cover all the state fees incurred during registered agent changes only if you switch to their registered agents.
Harbor Compliance
Like other Virginia registered agents, Harbor Compliance acts as your business point of contact by accepting mail and service of process on behalf of your LLC during regular business hours. The company also provides a physical office address in Virginia Beach to serve as your business's registered agent.
Harbor compliance ensures your business is compliant with the Virginia State Corporation Commission by providing compliance alerts to remind you about filing annual reports. They provide fair pricing compared to other companies by charging $99 per year for their full-service offerings. This makes them the cheapest Virginia registered agent service.
MyCompanyWorks, Inc.
MyCompanyWorks is among the best registered agent service providers with a proven track record of quick turnaround time. The company has a setup wizard in an online dashboard that guides you through their LLC services online and the steps in the LLC formation process.
With MyCompanyWorks, you have three options of LLC formation packages, including the Basic, Entrepreneur, and Complete packages. The basic and Entrepreneur packages start at $79 and $199 per year plus the state fees. These two packages don't offer registered agent services.
The complete package costs $279 plus state fees and provides one year of registered agent services on top of the services you'll get from the two lower packages.
Inc Authority
IncAuthority is known for its affordability and low-cost business formation services. The registered agent's %0 fees on the initial LLC filing service means you can access all the basic filing services like your own registered agent service (free for one year and later pay $99 annual registration fees), name search, and filing for articles of organization without paying a dime.
The company's premium packages range from $399 to $799 for an online business formation service. However, it only makes sense to consider these packages if you want to enjoy premium services like operating agreement drafting, EIN, next business day filing, and business license search.
Incorporate
As one of Virginia's top registered agent services, InCorporate has you covered on all grounds. They provide a wide range of services related to business formations and compliance like;
Registered Agent Services
Operating Agreement and Bylaws Drafting
EIN Filing
Annual Reports filing
Business Licenses and Permits Research
Certificate of Good Standing Filing
Their package pricing ranges from $99 to $349 per year, depending on the formation services you need for your new business entity.
Better Legal
The ease of the business formation process is among the key factors that motivate and challenge entrepreneurs when starting up their small businesses[3]. This is a common challenge, whether starting a business in Virginia or other states.
Better Legal distinguishes itself as one of the go-to registered agents if you wish to start a small business venture in Virginia. Besides providing a single LLC formation and incorporation service package, the company features an information center with multiple articles about business formations on its website.
You'll undoubtedly find useful information on navigating the LLC formation processes. The company also has a flat-rate fee on all state filing and LLC formation services.
Rocket Lawyer
The company prides itself as one of the few registered agent services offering a subscription-based model for ongoing legal support. Their registered agent online service will accept service of process and all legal correspondence on behalf of your business.
Rocket Lawyer's licensed attorneys are also ready to offer legal advice and resolve your legal needs. The premium subscription fee costs $39 per month with services like attorney consultations, access to legal documents, and more.
They also provide a new business bundle to new customers with included services like a free Incorporation Service and one-year Registered Agent Service. Rocket Lawyer is a perfect registered agent service to establish a real estate business in Virginia if you want to navigate through difficult applications.
What Is A Virginia Registered Agent?
The role of entrepreneurship in the US job market[5] has never been more important than today. Many states, including Virginia, are currently creating conducive environments where local and foreign entrepreneurs do business with little to no hurdles. The state also requires all entrepreneurs to provide a registered agent's name before forming their LLCs. This also applies to those wishing to start a registered limited liability partnership.
A registered agent is a person who acts as the business's main point of contact with the state by accepting and sending legal formation documents. While you can serve as your own registered agent, there are several benefits of hiring a registered agent service:
A registered agent in Virginia will ensure that your business assets are protected and that your personal information, including personal addresses, is off the public record. The agents also ensure that your company meets all of its legal obligations.
Benefits of Using A Virginia Registered Agent Service
Compliance
A Virginia registered agent ensures your business remains compliant by meeting all your company's legal obligations. They receive legal documentation and remind you to file annual compliance reports.
Privacy
Whether a commercial or statutory agent, a Virginia registered agent service will transact business on your behalf to keep personal details private. They ensure your details don't end up at the Virginia secretary of state website for scammers to see.
Discretion
A registered agent will receive sensitive information like service of process for lawsuits and keep them away from other employees. The agents will keep all this information in their office and discreetly deliver them to you online.
Flexibility
A registered agent will handle all important matters and leave you to focus your time, energy, and attention on growing your business.
Online Storage
A registered agent service will scan all the received business documents and store all the digital copies on a convenient dashboard.
National Coverage
A Virginia registered agent offers national coverage if you plan to expand your business into other states or hire an out-of-state employee.
How Much Does A Registered Agent Cost?
The cost of hiring a registered agent service in Virginia varies between $50 to $300 per year, depending on your formation service of choice. This is pretty affordable, considering the benefits you'll enjoy.
Frequently Asked Questions (FAQs)
ABOUT THE AUTHOR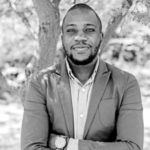 Billy Graham is a Highly skilled copywriter/editor with over 8+ years of experience working for content mills, direct clients, and SEO marketing agencies alike. Possesses extensive expertise in crafting unique copy, exceeding editorial goals, and delivering first-rate client-focused service in results-driven content production. Specialties include gaming, branded content, short-form to long-form copywriting, call-to-action, buying guides, how-to – articles, product reviews, and comparisons, copy editing, proofreading, complete QA, and in-depth research.
ABOUT THE REVIEWER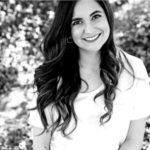 Jazmin Castello holds a Master's degree in Business Management, owns two companies, and has also published a self-help book. When she is not working or writing, she likes to spend time with her family and to travel.
+ 5 sources
Bizreport Advisor adheres to strict editorial integrity standards avoids using tertiary references. We have strict sourcing guidelines and rely on peer-reviewed studies, academic research. To ensure the accuracy of articles in Bizreport, you can read more about the editorial process here.
Ford, T.C., Rork, J.C. and Elmslie, B.T. (2007). Foreign Direct Investment, Economic Growth, and the Human Capital Threshold: Evidence from US States*. Review of International Economics, [online] 16(1), pp.96–113. Available at: https://onlinelibrary.wiley.com/doi/abs/10.1111/j.1467-9396.2007.00726.x [Accessed 1 Mar. 2022].
‌Lofstrom, M., Bates, T. and Parker, S.C. (2014). Why are some people more likely to become small-businesses owners than others: Entrepreneurship entry and industry-specific barriers. Journal of Business Venturing, [online] 29(2), pp.232–251. Available at: https://www.sciencedirect.com/science/article/abs/pii/S0883902613000153 [Accessed 1 Mar. 2022].
‌Hefer, Y., Cant, M.C. and Wiid, J.A. (2015). Starting Ones Own Business What Motivates Entrepreneurs? International Business & Economics Research Journal (IBER), [online] 14(2), pp.237–246. Available at: https://www.clutejournals.com/index.php/IBER/article/view/9110 [Accessed 1 Mar. 2022].
‌HeinOnline. (2021). About | HeinOnline. [online] Available at: https://heinonline.org/HOL/LandingPage?handle=hein.journals/lanow36&div=7&id=&page= [Accessed 1 Mar. 2022].
Decker, R., Haltiwanger, J., Jarmin, R. and Miranda, J. (2014). The Role of Entrepreneurship in US Job Creation and Economic Dynamism. Journal of Economic Perspectives, [online] 28(3), pp.3–24. Available at: https://www.aeaweb.org/articles?id=10.1257/jep.28.3.3 [Accessed 1 Mar. 2022].