TurboTax Review 2023: Features & Alternatives
All products recommended by Bizreport are selected by our editorial team, independent of our parent company. Some of our stories include affiliate links. If you buy something through one of these links, we may earn an affiliate commission.
TurboTax by Intuit inc. is a tax software for online tax preparation in the United States. They are among the top providers in the industry, and widely used by individuals and business owners alike.
Pros
Easy to use platform

Real-time assistance

Free version available
Cons
Not the cheapest option available

Extra fees for upgrades
Clean interface

Simple Q&A format

Federal and state filing

Tiered offerings

On-demand support offered
Founded in 1984

Based out of Mountain View, CA

Available in all 50 states
TurboTax is a tax preparation software that helps individuals in the United States file their tax return online. They have longstanding experience in the industry, giving them a top reputation among consumers. While they only offer free tax filing for those who qualify, they offer a variety of packages to fit your needs based on certain circumstances.
At the same time, they offer expert assistance from professionals in real-time for an added fee, with sophisticated capabilities for even the most complex tax situations, though their free edition is limited. They are favored by many for their easy-to-use interface which guides users through the federal filing process seamlessly. There's a reason they continue to rank highly among consumers, making them a top choice as the coming tax season approaches. Continue reading below as we do a further review of the company and showcase why it is one of the best filing software companies available today.
An Overview of TurboTax
TurboTax is one of the top tax prep companies online today. They can help individuals in the United States both with their personal returns as well as with business income throughout the tax year, and some will even qualify to do their taxes for free on the platform. Plus, people can file both their state and federal tax returns on TurboTax, allowing individuals to take care of all their tax liabilities in one location. TurboTax has a simple-to-use interface that is very customer-friendly, walking users through the return line by line with simple and easy-to-answer questions and prompts.
Turbo Tax Advantages
As we've discussed so far, TurboTax offers many advantages to consumers, making them one of the top tax prep companies available today. Below, you will find the greatest benefits they offer users.
Excellent User Experience
It goes without saying that TurboTax has mastered the user experience on its platform. They conveniently and expertly guide users through the electronic filing option, not requiring customers to have expertise in taxes or related language. Plus, you can skip around if you need to and don't have to go exactly in order.
Clear Interview Q&A
The TurboTax platform walks users through the actual preparation process in a simple, question-and-answer format. Rather than providing a blank form for the user to fill out with their own information, which can get confusing and intimidating, the platform prompts questions one at a time to make the calculations on their own in the back end.
Outstanding help resources and virtual support provided
Another great feature of TurboTax is that they provide amazing support and resources throughout to help guide the process. They have embedded links that offer tips and provide other resources. Plus, there are additional buttons to connect you to the right knowledge base, on-screen help, or tax professional as needed.
High-Security Measures
TurboTax also has high-security measures to keep your tax documents and information safe and secure for future tax years. Given that they are scanning and storing sensitive information like your address, social security number, bank account, and more, they offer great security measures to make sure all your information remains private and out of reach of cybercriminals.
Exceptional Depth of Tax Topic
In addition, they have great expertise when it comes to taxes, and give users easy access to experts in the field as needed. Though the real-time help from a tax professional comes at an added cost, it is still a great feature that users can request at any time to make sure their tax return is getting completed accurately.
Offer Thorough Personalized Explanations of Tax Calculations
Lastly, they offer great explanations of the tax calculations regarding the federal refund you can expect, how much you owe, and any tax deductions you can take. It's a wonderful feature that they calculate all the steps on their own so you don't have to, while still providing an explanation and rationale so you know you're getting the best deal possible.
Turbo Tax Formation Packages
Let's take a look at some of the various packages that TurboTax offers.
Free Package
$0 + $0 per state filed

For simple tax returns only that the user completes on their own

Paid Packages
TurboTax Live Basic
$79 + state fees
For simple tax return only, just with live expert advice

TurboTax Deluxe
$59 + state fees (TurboTax Live: $119 + state fees).
For those filing a federal return who want to maximize deductions and credits

Premiere
$89 + state fees (TurboTax Live: $169 + state fees).
For those filing a federal tax return who are reporting investments and rental income

Self-employment
$119 + state fees (TurboTax Live: $199 + state fees).
For those who want to file electronically and report personal and business income and expenses

Turbo Tax Quick Overview
Best Overall Value
Easy-to-use interface
Quick access to professionals
Free file program
Turbo Tax Customer Reviews
Even though TurboTax has great features and an easy-to-use interface, customers oftentimes share mixed feelings about their services, especially as it relates to their free file program. Take a look at some of the things customers have to say below according to Consumer Affairs.
The free Turbo Tax ad I received was not free and I was charged for my 2021 taxes. I messaged them with no reply. They then made a mistake on my state returns. I live in one state and work in another. They apparently according to my tax preparer, do not have a good record in filing state returns in that situation. So I had to have my previous tax preparer file a amendment with the state returns, both. I was supposed to get a much higher amount from my state. It takes a entire year and half to have someone check your amended return. So not only am I out the money I paid Turbo Tax but I had to pay my tax preparer, and I am not getting my refund anytime soon.

Mary
Been using TurboTax for many years and love it. It is exceptionally thorough and that is GOOD. Never ever had an issue from IRS on my returns. It has so many wonderful features that help ensure you don't miss anything.

Arthur
I have been using Turbotax for the last 5 years to file both my State and Federal Taxes and up until this year, it has been an alright experience. I say alright because you really need to look beyond the large bolded letters on their website/app and read the fine print. To start, the term FREE is conditional, wherever you see the term free, there are attached conditions. If you expect any excellent customer service, you are going to need to pay for it. I get that and that's ok.

Nicholas
Well developed software app by reputable Quicken leads me to trust the tax legality & app reliability. I've been using it for a decade so my past tax return info is carried forward to the new tax year saving me time. Recently, I couldn't find my printed copies of previous years and found it very easy to download them. Last year I needed CPA advice and found it incredibly easy & helpful to be able to get a CPA on the phone who could look at my return real time & provide advice on an unusual circumstance. I was able to file with confidence that my return was correct. Price is very reasonable compared to hiring a a tax firm.

Carole
TurboTax Service Review
After taking all of these points into consideration, let's take a final look at when TurboTax is the right fit for you, and highlight some of the most important features to keep in mind when you're selecting tax software.
Review of Turbo Tax
| | | |
| --- | --- | --- |
| Overall Pricing and Value | | 93.75% |
| Cost Value | | 85% |
| Customer Support | | 90% |
| Ease of Use | | 100% |
| Included Features | | 100% |
Is This Tax Service Right For You?
TurboTax Online offers a thorough service and quality guidance with its tax filing software. They offer an accuracy guarantee and help you receive your refund as quickly as possible. Plus, they have advanced capabilities that are even great for business owners and self-employed individuals. They can handle complex tax situations like the earned income tax credit, audit defense, and more to ensure their filing services are as comprehensive and complete as possible.
But, if you are looking for a free file program that is associated with the IRS free file alliance, you may find better luck elsewhere as the TurboTax free version is only available for the simplest tax returns.
Cost Value
Given the high expertise that TurboTax offers and advanced capabilities, they do offer good value for the services they provide, even if they're not the cheapest service available. There are a variety of tiers offered, so customers can choose the option that fits their needs, ranging from a return-free filing to advanced life support and a tax expert review.
Customer Service
The customer service provided by TurboTax is a great benefit to users. There are a variety of ways they provide support to customers, all the way from live one-on-one support from a dedicated tax expert to knowledge bases and resource links to give you the information you need when you need it.
Ease of Use
One of the best features of TurboTax is that it has a highly easy-to-use platform that seamlessly guides you through the tax preparation process. Beginning with document scanning and gathering information, and ending with an e-file of your tax return, TurboTax makes the entire process simple and straightforward.
Included Features
TurboTax includes comprehensive features that help individuals at any stage to fill out the proper tax forms they need for their given situation, access expert tax advice, receive their refund via a direct deposit to their bank account, and e-file directly to the IRS for ease of use.
Overall
In general, TurboTax is a great tax preparation platform that helps users file their tax returns online, even though their free file program agreement with the IRS has ended, they still offer a free version for simple returns. Their service coverage is immense, being well equipped to handle even the most complex tax situations that their users may have, and the sleek user experience is a large advantage over other platforms.
2 Top Turbo Tax Service Alternatives
| | | | |
| --- | --- | --- | --- |
| | Taxslayer | CashApp Tax | Turbo Tax |
| Free Packages | $0 + $0 state fees | $0 + $0 state fees | $0 + $0 state fees |
| Paid Packages | $29.95-59.95 + state fees | – | $59-389 + state fees |
| Detail | Read Review | Read Review | Read Review |
| Link | | | |
Taxslayer
Tax Slayer is a fast and affordable solution for those in the United States. They offer a range of services from a free file option to a package for self-employed individuals. They provide all the tax forms you need and have over 50 years of experience providing customers with quick and convenient tax filing.
Cash App Tax
Cash App Tax is the latest iteration of Credit Karma Tax. They offer a completely free tax filing no matter the user's tax situation, setting them apart from others. Their service applies to both state and federal tax returns, helping users file their taxes completely for free.
Conclusion
Above all, TurboTax online will continue to be one of the widely-used platforms for tax preparation services, even though there are cheaper alternatives elsewhere, especially for those who will qualify for the IRS free file program. The expertise they provide on a wide range of tax topics combined with the excellent user experience keeps customers coming back year after year.
Frequently Asked Questions (FAQs)
Is TurboTax still part of the IRS free file program?
Though TurboTax was previously part of the IRS free file program and still offer a TurboTax free edition of their services, they are no longer a part of this government program. For those who are still looking for a free product from a company that's involved with the IRS free file program, they may want to visit the IRS website to see which providers are participating companies and are still part of the IRS program to file taxes for free.
Why is the Federal Trade Commission taking action against TurboTax?
The federal government is taking action against TurboTax's maker, Intuit Inc., by making a complaint against the company's deceiving tax prep advertisements to pitch their free file offer, which millions of customers actually did not qualify for.
Is there a TurboTax mobile app?
Yes, TurboTax does offer a mobile app that is compatible with most devices.
ABOUT THE AUTHOR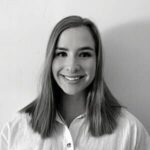 Bailey Schramm is a writer based out of Jackson Hole, WY, primarily covering topics and trends in financial services, business, and the blockchain. With a background covering stock market developments for a major FinTech company, she now provides SEO and content strategy services to financial service companies and tech startups.
ABOUT THE REVIEWER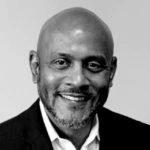 He is an organized and creative thinking sales management professional with experience in outside and inside sales in various markets. Working as freelancer in the Greater Boston Market, he moved to St. Louis and became an Account Executive, then a Sales Manager managing and coaching 12 sales reps covering a nationwide territory. He has developed his team with a combination of consultative selling and value before price coaching mindset which has won him a President's Cup and many other financially rewarding awards at RICOH. His most recent role as a Continuous Improvement Manager provided insight into the importance of delivering a quality product in alignment with the value and reputation of his organization. It further enhances the aspect of selling on value as opposed to price.
+ 2 sources
Bizreport Advisor adheres to strict editorial integrity standards avoids using tertiary references. We have strict sourcing guidelines and rely on peer-reviewed studies, academic research. To ensure the accuracy of articles in Bizreport, you can read more about the editorial process here.
Top 67 Intuit – TurboTax Reviews. ConsumerAffairs. Published August 17, 2022. Accessed September 27, 2022. https://www.consumeraffairs.com/computers/intuit_turbotax.html

Free File: Do your Federal Taxes for Free | Internal Revenue Service. Irs.gov. Published 2018. Accessed September 27, 2022. https://www.irs.gov/filing/free-file-do-your-federal-taxes-for-free