TaxSlayer Review 2023: Features & Alternatives
All products recommended by Bizreport are selected by our editorial team, independent of our parent company. Some of our stories include affiliate links. If you buy something through one of these links, we may earn an affiliate commission.
Founded in 1965 as Rhodes-Murphy & Co, TaxSlayer is a leading brand for affordable tax filing in the US.
Pros
Active-duty military discount

Affordable tax packages

Expedited service options
Cons
Limited features in free filing package

Tax pro customer support costs more
A mobile app, online tax preparation, expert tax advice, in-depth knowledge base, military discount, quarterly tax reminders
TaxSlayer offers affordable tax packages, having 1 of the cheapest plans for complex tax filing and free filing for active-duty military members.
TaxSlayer was founded in 1965 as Rhodes-Murphy & Co, a small tax preparation company in Augusta, Georgia. Today, they're a national tax preparation provider, assisting US tax filers to get their returns filed with the IRS every year.
Individuals, households, and businesses can all file through TaxSlayer, as long as they choose the correct package. There are multiple tax packages to suit different scenarios of complexity, including free tax return filing for the most basic federal and state returns. Access TaxSlayer's software from anywhere in the world, either from your browser or their mobile app. Data is saved through your account, so you can access it across devices as you prepare to file.
Affordability is a key highlight for TaxSlayer since they offer unrestricted filing for a better price than most competitors. The caveat is that the basic filing package doesn't include access to professional tax support, so you'll be mostly on your own for tax filing. Otherwise, there are premium packages that give you priority access to tax professionals for on-demand customer support.
Military filing is another highlight for TaxSlayer. All active-duty military members get access to free filing for their federal return and 1 free state return. This package covers all types of taxable income, deductions, and credits.
Volunteer Income Tax Assistance
TaxSlayer also powers the Volunteer Income Tax Assistance (VITA) program. This is an IRS initiative that assists low-income tax filers to complete their tax return with help from program volunteers.
Who Is TaxSlayer For?
People who will find the most value in TaxSlayer's service provider are those who need a low-cost company for filing more complex taxes. TaxSlayer's packages are well suited for affordable tax preparer software, offering complex tax filing for much cheaper than other third-party software.
If you're looking for a tax program that walks you through the process and guides your entries, TaxSlayer may not be the ideal option for you. They don't offer a high level of guidance with the most basic tax filing plan, restricting that to pro packages.
An Overview of TaxSlayer
Founded originally in 1965, TaxSlayer LLC is known as one of the most affordable online advanced tax software options in the US. It's a great option for simple filing, military members, and anyone who wants to access affordable filing for self-employed income/deductions.
TaxSlayer Advantages
As a tax software, TaxSlayer offers a few distinct advantages that make it a useful product to consider. Most of their features are aimed at delivering a low-cost option for simple tax filing by the IRS deadline date every year. Here are the main advantages TaxSlayer offers:
Cheaper Than Other Tax Preparers
TaxSlayer has cheaper packages than most competitors, especially for more complex things like self-employed expenses income, and expenses. While their tax bundles don't include some of the extras that other brands offer, they have good value for the price.
Provide Fast Services
The premium packages from TaxSlayer offer priority access to customer service, so you can get in touch with a tax professional on-demand for help completing your returns. Once you file your federal and state \return, you can expect to get it processed quickly, with no delays on the company's part, so your refund will be available from the IRS as soon as possible.
Outstanding User Experience
Customers routinely mention the smooth experience using TaxSlayer, as well as the great customer suppor they offer. However, the best customer service is only offered when you purchase one of the premium bundles for you or your business. Customer support is offered via e-mail, phone, and live chat.
Supports All Major IRS Forms and Schedules
TaxSlayer's affordable plans give you the ability to file all sorts of tax forms, including schedule A-E forms for different types of income. You don't have to purchase the most expensive plan in order to file self-employed income or take advantage of deductions and tax credits.
Have Good Knowledgebase
TaxSlayer's knowledge base is thorough, helping you understand tax laws that apply to you, including deductions and credits you're eligible for and income filings you're responsible for submitting. It's part of their tax counseling service that helps you understand how to file in the best way, and can be a huge advantage to you or your business in the long run.
More Contextual Assistance with Tax Documents
While you're filling out your forms, you can find information from the knowledge base that applies to whatever section you're currently working on. These contextual links are great at providing you with the guidance you need when you actually need it.
TaxSlayer Formation Packages
TaxSlayer has very competitively priced tax packages. Each upgraded tier adds extra services, including priority customer support, rather than increasing access to different types of tax forms. Most customers will be able to fulfill their needs with the classic bundle but may choose to upgrade for better customer service and year-round support.   
Free Package
Simply Free
$0 federal + $0 for 1 state (additional states $39.95 each)
The free version allows you to file your federal and state taxes for free, but only if you're filing simple tax returns. It includes limited expenses like student loan interest deductions and education credits. No itemized deductions are allowed, and you cannot claim dependents with the free version.

Military
$0 federal + $39.95 per state
All active-duty military personnel can file their taxes for free with TaxSlayer. The free federal plan has no restrictions, allowing you to file for all types of income, expenses, and deductions.
Paid Packages
Classic
Federal: $29.95 +$39.95 per state filed
File returns for all types of income, plus a variety of common deductions, including the Earned Income Tax Credit and the Child Tax Credit.

Premium
Federal: $49.95 + $39.95 per state filed
This TaxSlayer Pro package offers extra customer service features and expedited access to tax pros. Get live tech chat, priority call, and email support, and 3 years of IRS Audit Assistance.

Self-employed
Federal: $59.95 + $39.95 per state filed
Upgrade to this package if you need extra support for self-employed taxes specifically. You get support from experts with experience handling self-employment taxes, as well as year-round quarterly payment reminders and tax tips.
Taxslayer Quick Overview
Best Overall Value
Free filing for active military
Affordable packages for complex taxes
Good for confident online tax filers
Taxslayer Customer Reviews
I have never had a problem with them until now. I have been doing my taxes with them since 2006. No complaints whatsoever. Never been charged hidden fees or nothing like that.

Keila
I've used this program for nearly 10 years and this is the first time reviewing. It is a good enough program to get your taxes filed but it could use some improvement in the screening questions.

Mike
This was my first time using TaxSlayer. Easy to use, no surprises when time came to pay/file/send which is very different from my experience with the other online filing company. I was shocked today to check my bank account and saw that my refund was already processed, get this, 6 days after filing. I have never had such a rapid refund!! Recommend without reservation!

Miles M
I love the guided form selection. Made me aware of a few things that I would have missed. At the end, the program pointed out a couple of things that I needed to address before I e-file. What I didn't like is having to go through the entire form to review a section.

Dave
Taxslayer Service Review
Review of Taxslayer
| | | |
| --- | --- | --- |
| Overall Pricing and Value | | 85% |
| Cost Value | | 100% |
| Customer Support | | 70% |
| Ease of Use | | 80% |
| Included Features | | 80% |
Out of all the tax services available, what makes TaxSlayer unique? As one of the cheaper options on the market, this company provides good value for your money. Here is a breakdown of some of the specific features they offer.
Is This Tax Service Right For You?
If you're an experienced tax filer who doesn't need a lot of help to get through your tax returns, TaxSlayer could be a great, affordable option for you. It's also useful for active-duty military members, who get to file for free on both their federal and state taxes.
Unfortunately, TaxSlayer's free tier is not as robust as some offered by competitors. While it works for people with very simple taxes, it can't be used by anyone with more than $100,000 in income, dependents, stock sales income, or self-employed business income.
Cost Value
TaxSlayer's Classic package is a good value for money. It allows you to file complex tax returns without any limitations. If this is what you're looking for, it's great value for the price.
If you need extra customer service and direction while filing your taxes, it may not be the best value. Priority services and access to online tax professionals come only with TaxSlayer Pro packages.
For higher levels of support, you can pay professional tax preparers to help you get your returns ready. TaxSlayer's tax preparers have experience with different types of tax filings, so you can get assistance in any tax situation.
Customer Service
Good customer service is a central part of what TaxSlayer offers. While there are some customers who aren't satisfied, most people who use the company and need to contact TaxSlayer customer support are happy with their results.
The one quirk of TaxSlayer is that free filers and those who use the Classic package do not have access to tax professional support, only email support. Those who pay for the higher tiers of service get priority support, help from tax experts, and even ongoing support and reminders until the next year's filing. The price difference is made up for by the extra customer service you get.
Ease of Use
TaxSlayer has a simple interface that makes it easy to fill in your information, but it doesn't help to guide you through the process and has limited options for uploading tax papers. Prior year tax forms can autofill into your state return to speed up the process.
While you can import previous tax returns to autofill some information, you can't import other types of documents or import information from images like many other companies can.
Instead of having to pay TaxSlayer's tax preparation software out of pocket, you can opt to pay them directly out of your federal refund, as long as you choose the direct deposit payment option for your tax return.
Included Features
You can expect the basic tax filing features from TaxSlayer, with a few extras for the TaxSlayer Pro filing packages. Everyone using the services can expect features like importing 1040 forms and W-2s, using the mobile app, and accessing the knowledge base.
They are lacking some features that are common with other tax software, such as a donation calculator and other deduction maximization calculators. While these missing features won't be too bad for some individual taxpayers, it can be difficult for a small business, partners, a company, contract workers, or other self-employed people.
Overall
Each tax software has its strengths and weaknesses. For TaxSlayer, the biggest benefit goes out to people with some tax familiarity who want to file at an affordable price. Their Classic package is one of the most affordable for what it offers, compared to top competitors in the market.
However, it's not an ideal option for everyone. If you need some guidance to help you prepare your taxes by the IRS deadline date or if you want to file for free with anything more than basic W-2 income, this software may not work for you unless you're willing to purchase the tax pro packages.
2 Top TaxSlayer Service Alternatives
| | | | |
| --- | --- | --- | --- |
| | Turbo Tax | H&R Block | TaxSlayer |
| Federal | $0 – $119 | $0 – $114.99 | $0 – $59.95 |
| State | $0 – $49 | $0 – $44.99 | $0 – $39.95 |
| Detail | Complete Check review, refund maximizer, photo W-2 upload | On-demand expert support, easy document importing | Active-duty military discount, quarterly payment reminders, knowledgebase |
| Link | | | |
Turbo Tax
Owned by Intuit, TurboTax is one of the leading tax preparation software companies in the US. It's highly recommended as a good overall option for most US households since its packages work well for individuals, families, and businesses taxpayers alike. They are known for their intuitive online interface.
H&R Block
H&R Block is one of the most established tax software brands in the US, having been in operation since 1955 and having more than 10,000 offices around the country. They offer online tax preparation and e-filing with optional in-person support if you run into problems using the software on your own.
Conclusion
If you're looking for tax software with plenty of value for money, TaxSlayer could be a great choice for you. There are affordable packages for people to file their tax returns, especially if you're filing a very basic return or you're an active-duty military member.
Frequently Asked Questions (FAQs)
Does TaxSlayer offer discounts for the military?
Yes, there are discounts for military tax filers. All active-duty military members are able to file their IRS federal return for free, as well as filing 1 state return for free. This is truly free software that doesn't have any restrictions on the type of income, deductions, or credits you can include in your tax returns. 
Does TaxSlayer have a mobile app?
Yes, TaxSlayer has a fully functional mobile app that allows you to file your taxes from anywhere. Their app is available on both Android and Apple devices. You can complete both your federal and state return, then e-file through the app or online through your browser. Data is saved when you're filling your forms, to help you pick up where you left off and keep going with their software. 
What guarantees does TaxSlayer offer?
TaxSlayer offers a few different guarantees, including the guaranteed maximum refund, zero out-of-pocket fees guarantee, and the 100% accuracy guarantee. Make sure you check out the specifics of each guarantee before you make any assumptions about what it entails.
What tax services does TaxSlayer offer for small businesses?
TaxSlayer's self-employed tax package has priority customer service and all types of filing, but it also includes year-round tax support. The main features useful for small businesses and self-employed individual taxpayers are quarterly tax payment reminders and 3 years of Audit Defense services. This software offers the right tools for your business and peace of mind at the right price. 
Can you import tax forms into TaxSlayer?
TaxSlayer allows certain information from tax documents to be imported, including W-2s and 1040 forms from previous filings. However, you can't upload other types of tax forms, including 1099s or Schedule C forms. You also can't import any forms via pictures or scanning, instead having to input the data from the form yourself. 
Does TaxSlayer offer professional tax support?
Yes, but only for the higher tier tax packages. Free filing and Classic filing include email support but no access to customer support from tax experts, while Premium, Self-Employed, and Military packages all give the TaxSlayer Pro customer access to tax professionals. 
ABOUT THE AUTHOR
ABOUT THE REVIEWER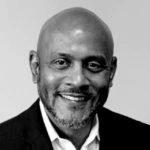 He is an organized and creative thinking sales management professional with experience in outside and inside sales in various markets. Working as freelancer in the Greater Boston Market, he moved to St. Louis and became an Account Executive, then a Sales Manager managing and coaching 12 sales reps covering a nationwide territory. He has developed his team with a combination of consultative selling and value before price coaching mindset which has won him a President's Cup and many other financially rewarding awards at RICOH. His most recent role as a Continuous Improvement Manager provided insight into the importance of delivering a quality product in alignment with the value and reputation of his organization. It further enhances the aspect of selling on value as opposed to price.
+ 4 sources
Bizreport Advisor adheres to strict editorial integrity standards avoids using tertiary references. We have strict sourcing guidelines and rely on peer-reviewed studies, academic research. To ensure the accuracy of articles in Bizreport, you can read more about the editorial process here.
TaxSlayer is rated "Excellent" with 4.3 / 5 on Trustpilot. Trustpilot. Published September 21, 2022. Accessed September 30, 2022. https://www.trustpilot.com/review/taxslayer.com

TaxSlayer.com. TaxSlayer Guarantees | TaxSlayer. TaxSlayer.com. Published August 8, 2022. Accessed September 30, 2022. https://www.taxslayer.com/policies/guarantees

Welcome to Benefits.gov | Benefits.gov. Benefits.gov. Published 2022. Accessed September 30, 2022. https://www.benefits.gov/benefit/1543

Top 322 TaxSlayer Reviews. ConsumerAffairs. Published September 27, 2022. Accessed September 30, 2022. https://www.consumeraffairs.com/finance/taxslayer.html#review=581305