Quickbooks Online Review In 2023: Features & Alternatives
All products recommended by Bizreport are selected by our editorial team, independent of our parent company. Some of our stories include affiliate links. If you buy something through one of these links, we may earn an affiliate commission.
Intuit's QuickBooks Online continues to rank among the best accounting software, favored for its flexibility, capabilities, and comprehensiveness.
Pros
Thorough record-keeping and reporting

Seamless integration with third-party apps

Inventory management included in many versions

Easily shareable with accountants
Cons
Cheaper options available from other providers

Each version limits the number of users

The learning curve required for use
Income and expense tracking

Manage and send invoices

Accept online payments

Track sales tax

Financial reporting

Receipt uploading

Inventory management

Project management
Founded in 1983

Based out of Mountain View, CA

Accounting Software For Businesses in All 50 States
QuickBooks Online by Intuit is one of the top providers of small business accounting software available today. It's a great option for businesses that want to collaborate with their bookkeepers or accountants' inefficient accounting software.
They offer four plans and countless other add-on services that include a wide range of functionality and flexibility that supports businesses as they scale operations. They have an intuitive interface, though there is a slight learning curve for those who aren't familiar with accounting matters. Plus, their monthly rates may be beaten by other services that are more affordable and simple.
Quickbooks Online Advantages
There are many reasons why QuickBooks Online continues to be one of the top options available to small business owners. Let's take a look at some of the main advantages of using QuickBooks Online.
Great User Interface
To begin, QuickBooks Online has a great and easy-to-use interface that users can navigate with ease. They have a responsive and user-friendly layout that is just as good on the desktop version as it is on the QuickBooks mobile app.
Users can quickly access all necessary support, tools, and functionalities. They have a clean dashboard that is simple to use and navigate around, though it will require users to have some knowledge about basic accounting terms in order to use the accounting system.
Improved And Automatic Features
In addition, QuickBooks Online has automatic features that are beneficial to users, plus they continue to improve their features to make them even better.

For example, in the basic version of the platform, there is automatic mileage tracking from your smartphone. Plus, it will automatically download all transactions and categorize them for proper expense tracking, and it can also automatically collect sales taxes.
Integrations Boost Compatibility
Another great feature of QuickBooks Online is how it seamlessly integrates with hundreds of other third-party platforms and Intuit add-ons. This boosts the value customers can gain from the platform, as they can easily access their data all in one place, and collaborate with various tools and functionalities of customer relationship management platforms, enterprise resource planning software, and more.
Many other competitors also have integration capabilities, but none are nearly as robust as what QuickBooks offers. Thus, it's an excellent choice for businesses that want to have all their relevant data from different platforms in one place.
Detailed Payroll Features
Lastly, another benefit of using QuickBooks Online is their detailed payroll features that can be added on as an extra service alongside advanced time tracking capabilities. QuickBooks Online makes payroll processes much more efficient, leading to a more accurate payroll management system for businesses with a number of employees.
Quickbooks Online Packages
| | | | |
| --- | --- | --- | --- |
| | Simple Start | Essentials | Plus |
| Monthly Fee | $30 | $55 | $85 |
| track income & expenses | | | |
| Track VAT | | | |
| Connect your bank | | | |
| Insights & reports | | | |
| Manage employees | | | |
| Multi-currency | | | |
| Manage budgets | | | |
| Recurring transactions | | | |
| Total Users | 1 | 3 | 5 |
Simple Start Plan
The QuickBooks Online Simple Start plan comes with many basic services, including income and expense tracking, invoicing, tracking sales tax, running financial reports and accounting reports, uploading receipts, mile tracking, cash flow management, customizing estimates, and managing 1099 reports for contractors.
Essentials Plan
One step up is the QuickBooks Online Essential plan. While it includes all the basic features that the Simple Start plan includes, there are also some additional capabilities included, in addition to the increased number of permitted users.

The Essentials plan includes enhanced reports like sales reports, and accounts receivable and accounts payable reports. In addition, users can manage and pay bills from the platform, in addition to tracking time and billable hours for service providers.
Plus Plan
Lastly, the QuickBooks Online Plus plan is another step up from the Essentials plan. Coming in the most expensive version compared to the other two, it also includes the same features as the previous two versions we've discussed. Additionally, it also supports five users.
Some of the features that are added to this plan include inventory reports, enhanced sales reports, profitability reports, specific budgeting reports, and monthly expenses. In addition, users can utilize templates to build and customize reports as needed. Plus, they can sync inventory tracking with third-party tracking and evaluate job costs.
Quickbooks Online Quick Overview
Best Overall Value
Depth of accounting features included
Easy-to-use customer interface
Easily integrated with third-party apps and add-ons
Quickbooks Online Customer Reviews
Customers love QuickBooks online, which is clear from the outstanding reviews they continue to garner on Trustpilot. Even though there are many positive reviews, some customers with concerns share frustrations over the platform's consistent upselling and poor customer service.
QuickBooks changed my life and my practice. I have customers throughout the country and without QuickBooks, my business could not have grown at the same rate.

Nicholas
Lack of knowledge on the subject matter, unqualified "technicians", and a site that glitches and greys out sections of vital material and customer service is no help. Seek out other options if you can. From a 10+ year QuickBook user.

Kate
Just signed up for Quickbooks am really happy so far. I needed help with learning how to use a certain feature and had to contact their customer support. They were really helpful and solved my issue.

Alan
I use Quickbooks Online Pro for my small business and I love it! Works great, we invoice and people can pay with a very easy button right on the email with the invoice. Great customer service- love it!!

Jeanne
Quickbooks Online Overview Review
Review of Quickbooks Online
| | | |
| --- | --- | --- |
| Overall Pricing and Value | | 95% |
| Cost Value | | 90% |
| Customer Service | | 95% |
| Ease of Use | | 95% |
| Included Features | | 100% |
With all the features and customer reviews in mind, let's take a final look at why you may consider using QuickBooks Online as small business software for accounting. The platform has many great features that are beneficial to any small business professional looking for a way to streamline their accounting processes and get a better handle on their financial management with a sleek and easy-to-use platform.
Even still, QuickBooks may not be the right selection for all businesses, which is why you should take a final look at its features and determine whether it's a good match for your business or not.
Is Quickbooks Right For You?
So is QuickBooks Online a good fit for you and your business? The truth is QuickBooks has a wide range of functionalities, though it may be better used by businesses that have complex and sophisticated accounting situations. Businesses that have simpler needs and don't need access to all the add-ons and integrations may find an option that is better priced and more straightforward.

However, for larger businesses with payroll needs that rely on more sophisticated reporting and financial data, QuickBooks Online is an excellent choice for a comprehensive accounting package and packs a lot of value for what customers pay for their services. There is a reason why so many experts recommend QuickBooks Online for years, and it will continue to be one of the top options for business owners going forward.
Cost Value
Given what customers pay, it has great value if you will be utilizing the depth of features and capabilities that the platform offers. Businesses that are only requiring some of the basic invoicing features, may find other platforms that are more affordable elsewhere from a more simple platform.

Even still, the customers that are using the full features of QuickBooks can quickly see how they are receiving a lot of value for the price they are paying. Therefore, it is a good cost value given the services they offer under their monthly fee. Plus, QuickBooks users have access to hundreds of integrations and add-ons that can enhance the provided features even further.
Customer Service
QuickBooks Support is available under all packages, though some customers have shown that they had difficulties reaching a qualified team member or reaching a helpful conclusion or solution when they're having trouble.

Even still, the customer service team can be easily accessed online through the dashboard, and there are many other knowledge features and helpful tools that can help customers learn more about the platform and what it's capable of.
Phone and chat support is only offered in the highest paid tier, which may deter some users at the lower levels. So if you're someone who needs customer support easily accessible over the phone, but you have simpler needs for the platform and don't want to pay for the highest tier, QuickBooks Online may not be a good choice for you.
Ease of Use
Though there is a slight learning curve to using their bookkeeping software, QuickBooks online is very easy to navigate and use once you understand basic accounting terminology. Therefore, choosing QuickBooks Online as an accounting software may be an easy choice for someone with a good understanding of accounting topics, though it's still easy to use for customers at any level.
From the main dashboard, users can navigate to all the necessary tools and panels to access all their resources.
Included Features
There is a wide range of advanced features that are included with QuickBooks Online, making it an essential platform for businesses of all sizes. With its seamless third-party integration, QuickBooks offers a convenient streamlined system that allows online users to access countless features and capabilities to make their financial management processes more effective and efficient.
They have more advanced features than many of their competitors, being a robust service that customers can leverage to their advantage. Plus, they have great employee management tools available to businesses that have a number of employees and payroll needs.
Overall
Above all, QuickBooks Online continues to be the top option as online software for accounting for businesses of all sizes. Especially great for its simple-to-use interface and collaboration features with accountants or bookkeepers, QuickBooks is packed full of features.
They help any small business automate its accounting processes, track inventory, accept payments, track finance data, invoice customers, view cash flow statements, and much more. So as they continue to be one of the top options for accounting software platforms for small businesses, there are many reasons why QuickBooks Online is a favorite among users.
2 Top Quickbooks's Alternatives
| | | | |
| --- | --- | --- | --- |
| | Xero | FreshBooks | Quickbooks |
| Overview | Xero is accounting software for businesses that gives them an accurate snapshot of their financial positioning. | FreshBooks is great accounting software for very small businesses and freelancers who need comprehensive capabilities at affordable pricing. | QuickBooks Online is one of the top accounting software options available to businesses that need sophisticated features and seamless integrations. |
| Award | Most Affordable | Best for Very Small Businesses | Best Overall |
| Ranking | 4.5/5 | 4.7/5 | 5/5 |
| Details | Read more | Read more | Read more |
| Link | | | |
Xero
Xero is widely-used accounting software for small businesses or any seasoned business owner. It allows for seamless integration with a number of third-party applications and add-ons. Plus, it has all the basic features that any business needs like bank reconciliations, invoice tracking, expense reports, financial reporting, and more.
FreshBooks
FreshBooks is another alternative to QuickBooks Online. It is a great accounting platform for freelancers, sole proprietors, and businesses of small or medium size. They support double-entry accounting and have a simple interface that is easy to use.
Conclusion
With all of this in mind, QuickBooks Online is an industry leader as an accounting platform that supports accounting functions for small and medium-sized businesses.
With its easy-to-use interface, depth of features, and collaboration and integration capabilities, QuickBooks is a comprehensive platform that helps businesses automate their accounting processes and unlock further efficiencies with their financial management.
While there may be other competitors who have more affordable services, their depth of supported features and integrations make it a superior choice to many.
Frequently Asked Questions (FAQs)
Does QuickBooks Online allow unlimited users?
No, QuickBooks Online limits the number of supported users for each package.
Does QuickBooks Online support mileage tracking?
Yes, users of QuickBooks Online can use mileage tracking with a smartphone's GPS with the most basic package they offer.
What package allows users to track project profitability?
Users can track the profitability of their projects with QuickBooks Online Plus.
Is QuickBooks Online cloud-based?
Yes, QuickBooks software is cloud-based accounting software.
ABOUT THE AUTHOR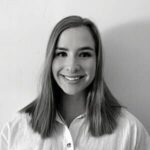 Bailey Schramm is a writer based out of Jackson Hole, WY, primarily covering topics and trends in financial services, business, and the blockchain. With a background covering stock market developments for a major FinTech company, she now provides SEO and content strategy services to financial service companies and tech startups.
ABOUT THE REVIEWER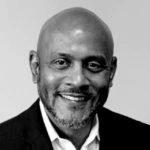 He is an organized and creative thinking sales management professional with experience in outside and inside sales in various markets. Working as freelancer in the Greater Boston Market, he moved to St. Louis and became an Account Executive, then a Sales Manager managing and coaching 12 sales reps covering a nationwide territory. He has developed his team with a combination of consultative selling and value before price coaching mindset which has won him a President's Cup and many other financially rewarding awards at RICOH. His most recent role as a Continuous Improvement Manager provided insight into the importance of delivering a quality product in alignment with the value and reputation of his organization. It further enhances the aspect of selling on value as opposed to price.
+ 1 sources
Bizreport Advisor adheres to strict editorial integrity standards avoids using tertiary references. We have strict sourcing guidelines and rely on peer-reviewed studies, academic research. To ensure the accuracy of articles in Bizreport, you can read more about the editorial process here.
1.Intuit is rated "Bad" with 1.2 / 5 on Trustpilot. Trustpilot. Accessed October 5, 2022. https://www.trustpilot.com/review/quickbooks.com?stars=5