Pre-Approved Credit Card: Top 5 Best Issuers 2023
All products recommended by Bizreport are selected by our editorial team, independent of our parent company. Some of our stories include affiliate links. If you buy something through one of these links, we may earn an affiliate commission.
Only a small percentage of applicants are approved for credit cards. This means the majority of people walk away without a new card to show for it. This is why you need to look for cards that offer pre-approval with a soft credit pull. While it doesn't guarantee you'll be approved, the pre-approval gives you a chance if you decide to apply. All the major credit card issuers offer pre-qualified applications, making it easy to narrow your choices. A few cards can show an offer with a credit limit and APR before you are accepted. Here are the top five best pre-approved card providers.
Read more: Best Credit Cards
Top 5 Credit Cards That Offer Preapproval 2023
Features Of The Best Pre-Approved Credit Cards Issuers
The OpenSky® Secured Visa® Credit Card is one of the few secured credit cards that does not require a bank account or a credit check to be approved. As a result, it's an excellent choice for a certain type of customer: someone who wants to develop or improve credit using a secured card but can't get one because they don't have a bank account or have bad credit.
Top 5 Best Pre-Approved Credit Cards Issuers 2023
OpenSky® Secured Visa® Credit Card
This credit card helps individuals with bad credit keep the extra costs associated with credit-building cards to a minimum. You can qualify for this card without credit checks or bank accounts.
No credit check is necessary to apply as OpenSky allows everyone
It provides tips and a dedicated credit education page on its website
It reports to all three major credit bureaus
The refundable deposit you provide becomes your credit line limit on your visa card
It has annual fees
The card requires a minimum deposit
There are no rewards
This is a rare secured credit card as it allows you to pre-qualify without a bank account or any kind of credit check. If you struggle to qualify for a secured card because of poor credit or lack of a bank account, then this is a good option for you. Bad credit is always a hindrance to qualifying for credit cards. However, bad credit won't stop you from qualifying for this OpenSky visa card. The qualification requirements include having a monthly income greater than your monthly expense, providing a social security number, and paying a refundable security deposit.
The credit card requires a minimum $200 deposit that sets the amount of your credit limit. You can make payments to all three major credit bureaus: Equifax Experian or TransUnion credit bureau. Apart from being easy to get, the card doesn't offer an option to upgrade to an unsecured card after months of responsible use. This means you will have to close the account to get your deposit returned after some time. This card has a $35 annual fee and doesn't give you a way to upgrade to a regular unsecured card.
Deserve® EDU Mastercard for Students
The Deserve EDU Mastercard is a compelling option for international students or those without a credit history. It has zero annual fees and a flat student 1% cashback reward that can benefit these students. However, it is not an ideal choice for those with a solid history.
This card has a $0 annual fee
No foreign transaction fees
Doesn't require a social security number to apply, thus allowing international students to qualify
It comes with practical benefits, such as cell phone protection
It has a high variable APR
Cash back rewards don't exceed 1%
This card for students offers a way to earn basic cashback rewards and build better credit without annual fees or deposits. You can build credit and earn rewards with this credit card for students. The card offers a pre-qualification process, though you can qualify for the card with no credit history because of Deserve's alternative underwriting standards.

It is a great option for international students since it doesn't require a social security number. There are no international transaction fees on purchases abroad, no deposit required, and no annual fees. The card has stayed-technology which can be innovative and provide some of the convenience factors for students. However, the 18.74% APR variable makes it an expensive card to carry balance transfers, though it's not the worst card available.
Petal® 2 "Cash Back, No Fees" Visa® Credit Card
Petal 2 Card is an ideal option for people with fair credit scores. The lack of fees, a strong rewards structure, and the ability to qualify for a lower APR than most cards make it ideal for those working on building their credit. This card comes with cashback between 1% and 1.5% at select merchants.
The card has rewards and has a $0 annual fee
You get pre-approved directly on Petal's website
You don't need a credit history
No fees, including an annual, foreign transaction, late, or over-limit fee
Doesn't have an intro APR pre-approved offer
There are no cash advance or balance transfer
You can't qualify if you have a damaged history
This card offers a pre-approval process to individuals whose credit story is just starting to bud. It's one of the only no-annual-fee credit cards available for those with a fair credit history. It runs on the Visa network, making it a rare specimen among unsecured cards designed to help build towards excellent credit.
The reward structure of this credit card encourages responsible payment behavior. You start out earning 1% cashback on eligible purchases and improve to 1.5% cashback after some time. If you make on-time payments and spend with selected merchants via Petal, you qualify for these rewards. You won't need to pay an annual fee or submit deposits and eligible purchases to earn cashback rewards with this card. You can qualify with no credit history and be eligible for a credit limit between $500 and $10,000. However, you are not eligible for the card if you've filed for bankruptcy in the past 48 months.
Capital One QuicksilverOne Cash Rewards Credit Card
Capital One QuicksilverOne Cash Rewards is a popular rewards card for fair-credit borrowers. You can earn 1.5% cashback on every purchase.
No foreign transaction fee
Get pre-approved on Capital One's website
$0 annual fee
0% intro APR on purchases and balance transfer for 15 months
An unlimited 1.5% cash back on every purchase
This is a solid pick if you want to improve your credit score and earn cashback rewards in the process. You can get a one-time $200 cash bonus after spending $500 on purchases within three months from account opening. It provides an unlimited 1.5% cashback on every purchase with the possibility of higher credit lines after six months of card membership. Compared to the regular version, the Capital One QuicksilverOne Cash Rewards Credit card offers no sign-up bonus and has an introductory APR period compared to the regular version.
You can use your cashback to redeem all the cash, cover purchases on your card, conduct balance transfers, or exchange gift cards. You can also set up auto-redemption, where cashback is automatically applied as a statement credit when it reaches a certain threshold. With this card, you can get pre-approved directly on Capital One's website.
Capital One Platinum Secured Credit Card
Capital One Platinum Secured credit card is one of the few secured cards that allow your initial credit limit to be higher than your deposit. It is ideal for individuals with no credit history or those looking to rebuild their credit.
There is no annual fee
You get pre-approved directly on Capital One's website
It doesn't require a deposit
Low approval requirements
The 26.99% APR is higher than other big banks like American Express Blue Cash
Doesn't come with any sign-up bonuses or rewards
If you have less than stellar credit, it can be difficult finding a credit card. The Capital One Platinum credit card is designed for borrowers with at least good credit. Its low approval requirements and no deposit requirements make it a great choice to boost your credit limit. You won't pay foreign transaction fees on overseas purchases or annual fees. Since Capital One Platinum is a secured card, borrowers pay a deposit of a certain amount upfront, which becomes the credit line. You'll get a credit report from all three major credit bureaus to help you build credit. These companies record the information used to calculate your credit scores, a key step in establishing credit.
Choose this card if you want to minimize the costs associated with getting a car with bad credit. You won't pay annual fees and will be automatically considered for a higher credit line within six months. As your credit improves, you can apply for a credit line increase or get upgraded to an unsecured card. This access to higher credit lines can benefit your credit score and wallet since credit limits are lower for those with average credit.
How To Get Pre-Approved Credit Score
Credit card pre-approval helps reduce your risk of being denied a card. It matches you with pre-approved offers you're eligible for based on your credit score. Major issuers offer pre-approval for specific cards geared towards credit building or rebuilding.
The first step is to look at the issuer's pre-qualification page to look for pre-approvals. You'll have more control over which cards get pre-approved if you have a particular card you want. Also, be cautious before making any pre-qualified offer. A credit card issuer may use marketing gimmicks to entice you into applying for their cards.
Pre-approval forms ask for personal information like your name, valid email address, and date of birth. They may ask for the last four digits of your social security number for an inquiry that won't affect your free credit score. Other credit card companies like American Express Blue Cash may ask for your full social security number and electronic communications disclosure.
If you want to get pre-approved, shop multiple offers using a comparison site. It allows you to be pre-approved for multiple cards and compare offers to find the best fit. For example, Wells Fargo is one of the few issuers that doesn't offer pre-qualification with only a soft inquiry. Get all opinions expressed from other cardholders on the best financial institution.
Which Pre-Approved Credit Card Issuer Is Right for You?
Not all credit card providers offer a pre-approval inquiry form. Also, just because you get pre-approved doesn't mean a card will fit your needs. There are factors you can consider to determine the right card for you. Before applying for any card, know what you want. It can be a sign-on bonus of cashback, or you are looking for a secured card to help build your credit. Check your credit score to know which cards you might pre-qualify for. You would also consider getting pre-qualified for different cards at once. Look for a lower Annual Percentage Rate (APR) that represents the total cost since it means you pay a lower interest. You can also check for annual fees, foreign transaction fees, and other charges while keeping an eye out for pre-qualification.
Frequently Asked Questions (FAQs)
What's the difference between credit card pre-qualification and pre-approval?
The difference between pre-qualification and pre-approval isn't as clear as it is with installment loans like mortgages. Pre-approval works by suggesting that a lender has run your credit and approved you to formally apply for credit. Pre-qualification suggests that a lender has done an initial review of your history and determined that you have a good chance of approval if you apply for credit.
Does credit card pre-qualification hurt your credit?
No, pre-qualifying doesn't have an effect on your credit score. The card issuer often looks at your credit to determine whether you will be approved, but the soft check doesn't affect your credit score.
What credit cards can you pre-qualify for?
Most major credit card issuers offer pre-qualification chances for some of their cards. Visit the websites to determine which credit cards you can pre-qualify for and add a mailing address for contact. For example, You can pre-qualify for Wells Fargo and Discover credit cards.
Does pre-qualifying for credit cards guarantee it will be approved?
Yes, pre-qualifying is a soft yes to getting a guaranteed approval, but not a quiet assurance you'll be approved. The information in your credit report determines whether you are approved for credit. The issuer often considers other factors, such as your total annual income and employment status.
Can you get a credit card with no bank account?
It's difficult to have a card without a bank account. Even the cards backed by a deposit require a bank account.
ABOUT THE AUTHOR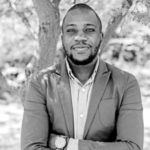 Billy Graham is a Highly skilled copywriter/editor with over 8+ years of experience working for content mills, direct clients, and SEO marketing agencies alike. Possesses extensive expertise in crafting unique copy, exceeding editorial goals, and delivering first-rate client-focused service in results-driven content production. Specialties include gaming, branded content, short-form to long-form copywriting, call-to-action, buying guides, how-to – articles, product reviews, and comparisons, copy editing, proofreading, complete QA, and in-depth research.
ABOUT THE REVIEWER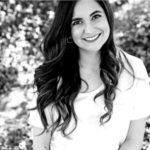 Jazmin Castello holds a Master's degree in Business Management, owns two companies, and has also published a self-help book. When she is not working or writing, she likes to spend time with her family and to travel.