PageCloud Review 2022: Pros, Cons & Alternatives
Advertiser Disclosure
All products recommended by Bizreport are selected by our editorial team, independent of our parent company. Some of our stories include affiliate links. If you buy something through one of these links, we may earn an affiliate commission.
Pros
PageCloud support team
Instant text edits
Drag and drop functionality
Tools for SEO and marketing
Cons
Limited templates available
Relatively expensive
Drag and drop functionality
Tools for SEO and marketing
PageCloud support team

Instant text edits
Drag and drop functionality
Tools for SEO and marketing
PageCloud is one of the most recent entries to the crowded website builder industry. PageCloud was released for the first time soon after their successful pitch at TechCrunch Disrupt in 2015.
PageCloud is a website builder established in Canada released at the end of 2015 and has since achieved international recognition. It has incorporated various proprietary technologies to give its new and registered customers an unrivaled web-building experience. Customers in over 100 countries use the website builder, which allows them to have complete control over their online presence. PageCloud has proven to be an excellent platform for creating and managing company websites, landing pages, attractive portfolios, and other projects.
PageCloud is a one-of-a-kind website builder for anyone wishing to try something different. While it has most of the necessary website builder functions, it's also seen to be a good balance for those who are artistic and business-savvy. Its robust drag-and-drop editor, paired with advanced capabilities, allows users to place and customize their material precisely.
PageCloud's Advantages
Features of Marketing and Business
PageCloud offers a wide range of marketing and commercial capabilities to help promote and build websites created with it. As a result, you may take benefit from its G Suite product. After registering, the system lets you use the system's professional branded email, Calendar, Google Drive, and other features for the first year.
The website builder's domain features link any custom domains to your site. Its yearly plans provide one free domain for the first year of use. In addition, due to PageCLoud's wide integration choices and tools, you can easily track your website's performance and audience activity.
Most important eCommerce tools in one place
It's still appreciated when a site-building tool has eCommerce capability that works well and is easy to use. In all honesty, this is probably one of the first things you'll discover in many PageCloud customer evaluations. Its main selling point is eCommerce capabilities[1]! On the note of "selling online," PageCloud has all of the crucial features you may want. The online store builder can handle anything from product page building to custom domain connectivity to numerous plugin integrations.
Tools for SEO
PageCloud is well-known for providing high-quality SEO services that may help you build your own business. Custom URLs, lightning-fast website pages, Page titles, Heading tags, Meta Information, Redirects setup, and other tools are all included in the system to promote the most successful site in the search engines. Fill out titles and descriptions for all of your website pages, assign alt tags to photos, develop and update sitemaps as needed, and so on to improve your search engine rankings. All of these steps will significantly influence the promotion of your website.
Uptime, security, and performance
PageCloud ensures the highest degree of security for all websites developed with it. It is a fully-managed service that includes an automated SSL Certificate connection function, high-end stable hosting, and assured uptime rates with no need for any updates.
The website builder provides advanced website creation, implemented using flat HTML files. This clever strategy significantly adds to speedier web page loading times and improved display options.
PageCloud Website Builder Review 2022
While there aren't many user PageCloud reviews yet, a quick Google search will certainly indicate that the builder is getting increasingly popular every day. Naturally, as you can expect, this implies it has several enticing features! So let's have a look.
Template Design and Customization
The PageCloud editor holds professional templates with a lot of room for customization beyond basic drag and drop.
Ease of Use
PageCloud is a web design strategy that emphasizes simplicity of use, comfort, and intuitiveness. The website builder makes a concerted effort to allay any fears that a rookie would have, and it succeeds admirably.
Using the system to create a website is straightforward and quick — simply enter your email, create a login and password for your account, and you're ready to go. However, before beginning the website building process, you must first decide on the project's main goal to be presented with a range of appropriate templates for your needs.
The website builder comes with an alluring and laconic interface with complementing animations, attractive PageCloud themes, thorough and adequately presented explanations, ideal ergonomics of elements, a selection of typefaces, color scheme, and other features.
Included Features
A dashboard and a WYSIWYG editor are part of the PageCloud working environment. The system can develop and alter web pages without changing the entire website, which is an intriguing feature.
A web page is a central element in the web design process and interface. This concentration may be found all across. The layout of each web page is entirely up to you; simply go to the dashboard to access the menu and website editor. You may use this area to build, modify, and delete web page parts, select numerous shapes and buttons, and integrate and edit photos, texts, videos, and apps.
PageCloud also allows you to customize the look of your website by changing the style of each page. Each component allows you to customize the color tint, borders, opacity, shadow, picture filters, width, and other web page display settings. There's also the option of including links in the text and on photos or other web page elements.
Apps
Images, videos, social media, music, podcasts, events, analytics, chat, e-commerce, contributions, forms & documents, maps & weather, animations, and fonts are just a few of the 14 categories PageCloud offers to help you create a functioning website. Most integrations are as simple as copying and pasting a URL or embedding code onto a webpage. This demonstrates PageCloud's compatibility with various applications. Shutterstock (for stock image purchases) and Google G-Suite and its PageCloud tools, including Google Tag Manager, are two examples of "native" connections.
Drag and drop
"Drag-and-drop" speaks to website builders that allow you to directly drag a widget from a menu onto your website's preview without having to code it into the real website. It is frequently brought up when evaluating the ease of use of website builders. As you may expect, PageCloud provides this feature.
Automatic Image Optimization
Suppose you're serious about your online presence. In that case, you're well aware that sluggish images may harm your SEO and user experience. Remember that all photos submitted to PageCloud are automatically adjusted to load as quickly as possible and at the best resolution for every device, including retina displays, to aid in the fight against sluggish websites.
Editing images
PageCloud images are fun to edit, in addition to being extremely quick. First, crop them, then apply filters and colors until they're perfect.
Shortcuts
PageCloud has a plethora of shortcuts (hotkeys) to help you construct a website faster. While inexperienced users may be limited to copy/paste or undo/redo, more advanced users may employ sophisticated shortcuts to align, distribute, organize, and layer their information in seconds.
Full source code access
The ability to view your website's source code is one of PageCloud's most powerful capabilities (HTML, CSS, JavaScript[2]). You can even update the DOM inspector in PageCloud, save it, and your changes will be visible on the web. When you want to accomplish anything with PageCloud that isn't available out-of-the-box, this functionality comes in handy. While the PageCloud team continues to develop features that are accessible to everyone, source code access provides power users with another method to enhance their site's capabilities.
Mobile
PageCloud's templates aren't always mobile-friendly. However, by turning on this option in settings, you'll be able to create a mobile-specific version of each page:
The original format of the template should then be condensed into a mobile-friendly version. Nevertheless, some sections must be resized to fit exactly in some circumstances. For example, suppose you modify the size of any items on the desktop version. In that case, you'll need to experiment with the mobile version as well, as it doesn't adjust automatically. You have a lot of flexibility in making the PageCloud site appear exactly as you want it to.
Pricing and Plans
With PageCloud Starter, you can get started for free. Premium plans begin at $19 per month if paid annually or $24 per month if paid monthly. Annual options include a free custom domain for the first year and Google Workspace. Sure, it simplifies things a lot, but is it good value? To be honest, it all depends on how you want to utilize PageCloud. For example, $20 may seem excessive if you only need to create a basic blog, portfolio, small company website, or personal website.
PageCloud Packages
| | | | |
| --- | --- | --- | --- |
| | Starter | Pro | Premium |
| Pricing | $19 | $29 | $50 |
| Website | Included | Included | Included |
| Team Members | 2 | 10 | 15/more |
| Form Submission | 1000 | 1000 | 10000 |
| Custom Domain Name | Included | Included | Included |
| Space and Storage | 1TB | 1TB | 2TB |
| Hosting Service and Security | Included | Included | Included |
| Priority Support | Non-Included | Non-Included | Included |
| Free G suite | Non-Included | Non-Included | Included |
Customer Support
PageCloud has a large knowledge base that can be accessed via the dashboard. If you require online assistance from the tech support staff, you may do so using the "Help" section's live chat window. From 9 a.m. to 4.30 p.m. EST, live chat help is accessible. However, they emphasize that the support service often responds to inbound requests within a few hours.
Overall
PageCloud is a deserving and exceptional website builder. The principles used in other WYSIWYG editors are nearly perfect here. They've built a simple yet powerful tool that caters to the demands of designers. It's suitable for personal and client company websites, providing access to various business, marketing, design modification, and promotion tools.
PageCloud Quick Overview
PageCloud Customer Reviews
These are lists of real customer reviews directly from Page Cloud site:
"Using Pagecloud's versatile and adjustable templates, we were able to design a really furnished website. Cost, hosting, security, site updates, and maintenance were all important factors in our choice to use PageCloud as a volunteer-run organization. We were really grateful for the outstanding assistance."

Kerri W.
"Our website was formerly hosted on a server that was often hacked. Because employing a web designer failed to prevent the breach, Rogers was the first to tell a friend about the site. I've always liked making websites to simply make modifications and personalize them for my small business (educational seminars for mental health professionals). Still, I needed to find another service for optimum security and simplicity of use. This work was completed by PageCloud and its security partner Cloudflare. After the move, there were no security problems. In addition, the site now has a lot more appealing appearance."

Mhamed Q.
"You can make anything you want with no limitations by just putting objects together and shifting them around. For example, suppose you change your mind about an image you've put on your page. In that case, you may do so with a single click rather than resizing and reorganizing it to match the original."

Triity M.
"I can simply develop and maintain my own website without having to employ or contact someone each time I need anything changed."

Sarah Lynn S.
PageCloud Service Review
| | | |
| --- | --- | --- |
| Overall Pricing and Value | | 85% |
| Cost Value | | 90% |
| Customer Support | | 80% |
| Ease of Use | | 80% |
| Included Features | | 80% |
Alternative to PageCloud
| | | | |
| --- | --- | --- | --- |
| | Zyro | Weebly | PageCloud |
| Fee | $19/annually | $29/annually | $50/annually |
| Ease of Use | 4.7/5 | 4.5/5 | 4.7/5 |
| Cost Value | 4.7/5 | 4.3/5 | 4.6/5 |
| Customer Service | 4.8/5 | 4.2/5 | 4.8/5 |
| Features | 4.3/5 | 4.1/5 | 4.4/5 |
| Detail | Read Review | Read Review | Read Review |
| Link | | | |
Zyro
Zyro is the best website builder on the market. The newly rebranded Zyro, on the other hand, has been shipping one great feature after another since its launch not long ago. A full-scale eCommerce platform that allows you to manage all areas of your online business within Zyro is a significant new development. Zyro's originality stems from AI technologies and an exceptionally user-friendly editing interface that allows anybody to quickly develop an online presence.
Weebly
Weebly can help you create professional-looking websites, blogs, and online marketplaces. It also contributes to the website's popularity by utilizing integrated marketing strategies, extensive functionality, and professional themes. In addition, it will offer complete assistance in the development of a sophisticated-looking, unique website that can be browsed on a computer, mobile device, or other devices.
PageCloud's Disadvantages
Sparse blogging and eCommerce features
There are a lot of applications, but only a handful of them are part of PageCloud. Therefore, you must first have an account with the partner companies before embedding this code on your website.
Expensive for beginners
PageCloud's price is too expensive for novices looking for a simple website.
Conclusion
To personally create your web page design, PageCloud is well worth the money. You'll have a lot of chances to put your innovative ideas into action. If you want a template-based website, it is preferable to pick a provider that offers a large selection of ready-made designs and section boxes. However, the product under consideration now has a remarkable feature: a comfortable working environment. Everything is built rationally and tastefully, and it works quickly and clearly. The optimization and impressions gained from the working procedure are excellent. PageCloud is an excellent value for money.
Frequently Asked Questions (FAQs)
Is PageCloud A Suitable Platform For Creating Websites?
The answer is yes. While PageCloud is still a relatively obscure website builder, it has recently gained popularity. The builder lets you use stunning templates and includes the blogging tool you'll need. Certainly one of the best builder options available.
Is PageCloud A Good Place To Start For A Beginner?
Even if you have no technical experience, the solution is simple enough for complete beginners to turn you into a site design expert. If you're a professional, PageCloud allows you to customize straight from the source code[3], which opens up a world of possibilities.
Who Will Benefit Most From PageCloud?
PageCloud does, in fact, cater to a very narrow demographic. It is for website designers who want to start selling items or services on the internet. The builder comes equipped with all of the necessary tools for a visually creative person to develop a high-end website and some excellent marketing and eCommerce capabilities[4].
Is Managed Hosting Available With PageCloud?
With PageCloud, you simply need to consider the aesthetics of your website. This is the case since the solution is a visual editor and a managed service. As a result, you can put your hosting and security in the hands of the PageCloud team.
Is It Safe To Use A Website Builder?
It is completely secure if you pick a reputable and dependable website builder. Whether online or offline (downloadable software), site builders are fully malware-free, and you should have no problems with compatibility.
ABOUT THE AUTHOR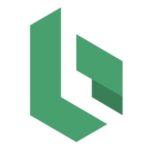 ABOUT THE REVIEWER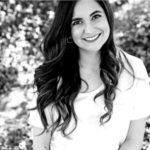 Jazmin Castello holds a Master's degree in Business Management, owns two companies, and has also published a self-help book. When she is not working or writing, she likes to spend time with her family and to travel.
+ 6 sources
Bizreport Advisor adheres to strict editorial integrity standards avoids using tertiary references. We have strict sourcing guidelines and rely on peer-reviewed studies, academic research. To ensure the accuracy of articles in Bizreport, you can read more about the editorial process here.
Usa.gov. (2022). Search Engine Optimization (SEO) | USAGov Platform Style Guide | USAGov. [online] Available at: https://www.usa.gov/style-guide/seo [Accessed 22 Mar. 2022].
eCommerce Guide for U.S. Small Businesses to Sell Online in the UK. (n.d.). [online] Available at: https://ustr.gov/sites/default/files/IssueAreas/Small-Business/eCommerce_Guide_for_US_Small_Business.pdf.
Rochester.edu. (2013). LibGuides: * Digital Scholarship: HTML & CSS. [online] Available at: https://libguides.lib.rochester.edu/ds/tools/html-css [Accessed 22 Mar. 2022].
UW Research. (2017). Source Code and Object Code – UW Research. [online] Available at: https://www.washington.edu/research/glossary/source-code-and-object-code/#:~:text=Source%20code%20is%20generally%20understood,compiled%20with%20a%20C%20compiler [Accessed 22 Mar. 2022].
Science.gov. (2016). e-commerce e-business e-government: Topics by Science.gov. [online] Available at: https://www.science.gov/topicpages/e/e-commerce+e-business+e-government [Accessed 22 Mar. 2022].‌
‌