Top 6 Best Online Divorce Services 2022: Reviewed, Ranked & Compared
All products recommended by Bizreport are selected by our editorial team, independent of our parent company. Some of our stories include affiliate links. If you buy something through one of these links, we may earn an affiliate commission.
LegalZoom
Positive customer reviews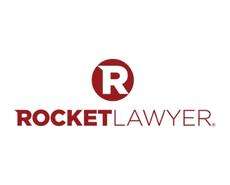 Rocket Lawyer
Best LLC formation packages
3StepDivorce
Best online tracking tool
The average cost of a divorce is so high, and it is not a surprise how couples are now making a switch to online divorce services. DIY divorce services offer a great option to help you save money and time and still have your divorce paperwork properly filed online. However, there are several online divorce companies to choose from each with the same promises- legal documents, top-notch customer service, court approval guaranteed, easy to use, nearly free service and the list goes on. This has led to an endless search for the best online divorce services.
Here you have it! Our best online divorce reviews are out. After spending several hours researching and testing various divorce services, we came up with the list that will help you choose the right online divorce service for your upcoming divorce. Read through our best online divorce service reviews until you get to the bottom line of the matter.
Before we get into our comprehensive review, let's begin by understanding what online divorce really means.
What Are Online Divorce Services?
Online divorce services are meant for couples who are seeking an uncontested divorce [1]. That means that you and your spouse have resolved between yourselves to end the marriage and have settled issues such as child support payments, the division of the family property, and parenting.
With that being said, an online divorce service allows you to save money by avoiding the high-cost fee of hiring an attorney and skipping making a court appearance. That being said, depending on the online divorce service you pick, the divorce service will either:
Complete all the necessary divorce papers online and file them on your behalf
Complete online divorce papers and offer you instructions on how to file for divorce by yourself
Top 6 Best Online Divorce Services in 2022: Reviewed, Ranked & Compared
LegalZoom
100% satisfaction guarantee
Easy to navigate website
Access to legal advice
Great customer support
Top 6 Best Online Divorce Services 2022: Reviewed, Ranked & Compared
LegalZoom
LegalZoom is the most experienced and trusted online divorce service due to its ability to allow regular access to an attorney in your state.
Great customer support service
Access to reliable legal advice through a prepaid legal plan
100% satisfaction guarantee
Most experienced online service.
Doesn't have a great online review
Their divorce service fee is a bit overpriced.
While the cost for their divorce services is not among the cheapest in the industry, LegalZoom offers you great value for your money. To begin with, the company offers complete legal divorce forms and can connect you to a lawyer for consultation as you undertake the paperwork.
Given that they offer access to an attorney, they can handle some complex divorce services. As long as you offer adequate personal information and information on agreement with your spouse, you are sure to access complete legal divorce forms to file with your local court. You can access the ready-to-file documents online or have them send the complete forms to you via email.
LegalZoom offers you 30 days to make changes to your documents. You'll need to pay a small amount of additional fee to use this service for further updates. However, LegalZoom is a large company that processes several papers, and therefore, you should expect your paperwork within 2-3 business days.
LegalZoom is an accredited online divorce service with a Better Business Bureau (BBB) rating of A+. The company boasts great customer support service through email, chat, and phone support. Their 1-star rating among some users on TrustPilot [2] may be as a result of a delay to complete the forms.
The bottom line: Legalzoom offers a wide range of legal documents and has the best experience of any other online divorce service in this review. Therefore, we would recommend it to those looking for great value for their money.
Rocket Lawyer
It feels great to have an actual lawyer prepare and review your divorce papers before you file for divorce with the local court. Rocket Lawyer will offer you that service at a discounted fee.
Their cost for a monthly subscription is reasonable.
Unlimited access to divorce forms and ongoing legal assistance
Great customer support service
5 stars rating among users
The unspecified time it will take the attorney to review your papers.
Given that Rocket's lawyer offers ongoing legal assistance, you are not limited to an uncontested divorce; you can use the site for any type of divorce service. It begins by completing a divorce worksheet that is converted into your state forms which are then filled on your behalf and offered to you to file. All you need to do is to provide your personal information and any other necessary info about your spouse then wait for the forms to be availed for filing.
The best part, you don't feel alone in the process, more so if you have legal questions. You are guaranteed a 30 minutes phone call with an attorney and have your divorce papers reviewed by the attorney before you file them.
Before you accept their services, you are free to give it a try for 7 days free. The free service doesn't limit on features and will offer the 30 minutes attorney consultations service as well. Even more, they offer a 100% money-back guarantee. Meaning, you are free to cancel your subscription within 30 days and get a refund if you are dissatisfied with their online divorce services.
Despite the free trial and money-back guarantee, their cost is one of the most generous in this review. No wonder it has a BBB rating of A+ in its general services. They also enjoy great online reviews and several 5 stars ratings among users.
The bottom line: Rocket Lawyer may not offer a wide range of services like Legalzoom. But when it comes to reliable legal support at affordable pricing, it is a great deal.
3StepDivorce
3Step Divorce offers you reassurance thanks to verified positive customer reviews and the company experience.
Flexible monthly payment option
Great online review
Offer 100% money-back guarantee
Free revision of the paperwork
The customer support service isn't available 24/7
The interface is outdated
If you are in a hurry to file for divorce, the 3StepDivorce process is swift in their documents filling process. You and your spouse will have your divorce papers complete and ready for download within an hour. If you can't access a printer, the company can forward the documents to your email [3] with no additional charges. The forms come with instructions on how to serve your spouse with the divorce papers and how to file for the divorce.
The best part, 3StepDivorce is one of the only companies to offer flexible payment options for divorce services. You can decide to pay a flat fee or make it every 2/3/4 months and save thousands of dollars from a monthly subscription. The best part, the revision is done for free, so you will not incur any other monthly fee along the way.
With all the perks, it is easy to see why 90% of users back their services with 4 to 5 stars ratings on TrustPilot [4]. It was hard to come across a 1-star rating.
The bottom line: Looking for an online service specifically designed to handle your divorce services with speed and accuracy but at affordable pricing, we would recommend 3StepDivorce. Their good value for money has been confirmed by users through their reviews.
MyDivorcePapers.com
MyDivorcePaper is one of the fastest and the cheapest ways to file for divorce. It will also complete your forms within 1 hour and avail it for you to file.
One of the cheapest divorce filing service
Offer instructions on how to serve your spouse with divorce papers
Great customer support service
Additional fees to receive divorce forms via email
F rating by BBB
Poor reviews among users
When filing your paperwork, you can choose a legal separation to enable you to live separately with your spouse as you wait for your paperwork to be approved by the court. The good news, MyDivorcePaper.com divorce documents are legal and they guarantee court approval.
Their site is well equipped with helpful resources that offer a clear understanding of each state's law and walk you through the terminologies and required divorce documents. The company completes the divorce forms for you at a reasonable flat fee. You can access the forms online to print and file with the court.
Their customer support service is also superb. The company signs a dedicated case manager to handle any questions that you may have concerning your divorce process. Besides, they offer phone support and other contact options such as email, or chat.
However, we were disappointed to learn that MyDivorcePaer.com has an F rating by Better Business Bureau (BBB), which is awful. More to the disappointments, 14% of 1,700 reviews among users on TrustPilot offered the company a 1-star rating.
The bottom line: Though the company claims to be offering great customer support, it has not won the hearts of many users. To those in a hurry to file their paperwork with the local court at affordable pricing, you may give it consideration. Otherwise, our top three options can be trusted with your papers most.
OnlineDivorce.com
Looking for a guided DIY divorce process, OnlineDivorce.com will guide you through a step-by-step process of online divorce filing from start to finish.
Onlinedivorce.com offer services at affordable pricing
The company also guarantee a court approval
Onlinedivorce.com offer free revision and free name change
Delayed completed divorce paperwork delivery.
Onlinedivorce.com has a poor BBB and user rating
1-star rating among users
At a single flat fee, OnlineDivorce.com offers a wide range of divorce services [5] along with all the divorce documents you and your spouse may need. You can access complete and ready-to-file documents online with comprehensive instructions on how to file with the court.
Once you complete the filing, rest assured your divorce paperwork will get court approval. The good news is, the company allows you to make changes to your completed paperwork for 30 days for free.
On the bad side, OnlineDivorce.com has some sort of misleading pricing. While they talk of a flat fee and free revision, there is an additional cost unless you cancel charges. For that reason, you cannot expect the paperwork earlier than 2 business days.
Adding to their woes, OnlineDivorce.com doesn't offer live attorney consultations. No wonder they have been given a D rating by the BBB and pathetic online reviews- 34% of reviews on TrustPilot are 1 star.
The bottom line: If your marriage was short with no child support issues, and no assets to divide, you may give OnlineDivorce.com a try, otherwise you may consider our top-ranked services.
CompleteCase
Looking for an online divorce service with a user-friendly interface to take you through a simplified divorce process, CompleteCase is a great option.
Easy to use and secure platform
Good customer reviews
The company boast a good track record
No access to legal services
Additional charges on mailing services
Completed documents are not readily available for download
CompleteCase is one of the original online divorce services boasting a lot of experience. With over 700,000 users having depended on this provider to file their divorce paperwork, it is one of the most trusted online divorce filing services among many couples. This is mostly due to their user-friendly interface.
All the divorce documents on their site are written and approved by an attorney and each of their divorce services is available and easily accessible on-site. You can access the forms and print them or have forms emailed to you for filing at a cost. The divorce forms come with comprehensive but well-vetted instructions that are easy to understand and follow.
Once you have agreed with your spouse on divorce and other issues such as child support and asset division, you can undertake the divorce paperwork process with the help of the company guide.
CompleteCase has been accredited by Better Business Bureau (BBB) since 2013 and boasts an A- rating. Unlike OnlineDivorce.com, the company has a pretty good overall online rating among users, 4.7 with the majority of reviews giving it a 5-star rating.
The bottom line: With the level of experience in handling divorce forms plus proven customer support, the court will easily approve CompleteCase guarantees legal paperwork.
Are Online Divorce Papers Legal?
Online divorce papers are legal and are ideal for couples who are seeking to file an uncontested divorce. If you and your spouse cannot agree on major issues, it is always recommended you involve an attorney.
In an event of illegal online divorce papers, the court will simply reject your paperwork and give you their recommendation. The court will approve legal and well-executed paperwork.
So in summary, dealing with online divorce forms is legal, cheaper, and online forms save time particularly when it involves dealing with a simple online questionnaire form. For that reason, filing for divorce online offers peace of mind and we recommend it.
How to Get a Divorce Online?
This case should involve uncontested divorce. Once you are ready to file for divorce online, proceed in the following few steps:
Visit the website of the online service of your choice
Enter your name and information
Explain why you are filing for divorce and whether you have children
Provide your spouse information and indicate whether you know there where about
Enter a payment method then confirm to start the process.
Once that is done, the company will fill out the forms on your behalf and provide you with complete divorce papers. Depending on the service you have settled on, you will have the documents complete within a day or after a few days.
In addition, a typical online divorce service will cost you somewhere between $150 to $1,500 plus the filing fees which is around $300 in most states.
How We Choose the Best Online Divorce Services?
Filing for online divorce is a complicated process and you must be sourcing helpful ways to get to the best online divorce service. Being aware of the dilemma, we decided to put ourselves into your shoes and evaluated several online divorce services based on the following criteria:
Cost
Ease of use
Customer support
Services offered
Customer reviews
Security
Availability of completed forms- whether it is instantly available or there would be a delay.
Additional tools and resources
Better Business Bureau ratings
Conclusion
There you have it. Our comprehensive divorce online reviews are enough to help you make the right pick. For alternate online divorce services, with a trusted provider, LegalZoom tops our list. However, Rocket Lawyer will offer you a greater attorney service than the rest. 3StepDivorce and MyDivorcePapers.com are good for speed.
In summary, every provider in this list has its strong side and we have indicated. Have your pick and feel free to share with us your experience as you file for your divorce.
Frequently Asked Questions (FAQs)
Who should use online divorce?
Couples with uncontested divorce are seeking the fastest and cheapest way to file for divorce. In case of a contested divorce, it is recommended you hire a lawyer.
How long does it take for an online divorce?
The duration will take to have your online divorce filed will depend on the state you are filing the papers and the online service you have picked on. But on average, online divorce will take between 3 months and 24 months.
When Should You Get an Attorney?
You should hire an attorney to file your divorce papers if your divorce is contested or have complicated issues. So before you hire an attorney to take you through the process, you need to evaluate how much your case is resolved.
Is online divorce easy?
Filing papers online takes a stressless process because you and your spouse will be doing it at the comfort of your home rather than at the court. All you have to do is to pick on the right online divorce service that will effectively guide you and your spouse through the process and have your documents approved by the court.
Can I personally serve the divorce papers to my spouse?
It is not recommended you personally serve the divorce papers to your spouse. You can arrange so that someone not involved in your divorce case hand delivers the divorce documents or you post the documents. A good online divorce ser
Can you get a refund from OnlineDivorce.com?
If your forms are rejected by the court, OnlineDivorce.com will make changes requested by the court without additional cost. In the unlikely event that the situation is unresolved, OnlineDivorce.com will issue a refund immediately.
What is the cheapest way of getting a divorce?
The cheapest way to file for an uncontested divorce is to fill out the divorce forms online together with your spouse and take the forms to a local court to approve. DIY divorce filing service will cost you less than hiring a lawyer to take you through the process. Though you will incur the state filing fees which vary depending on the state.
Can I use OnlineDivorce.com in my state?
If either spouse resides in the state where you intend to file for divorce, you can use OnlineDivorce.com. Check your state requirements because OnlineDivorce.com forms and instructions are state-specific.
ABOUT THE AUTHOR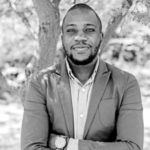 Billy Graham is a Highly skilled copywriter/editor with over 8+ years of experience working for content mills, direct clients, and SEO marketing agencies alike. Possesses extensive expertise in crafting unique copy, exceeding editorial goals, and delivering first-rate client-focused service in results-driven content production. Specialties include gaming, branded content, short-form to long-form copywriting, call-to-action, buying guides, how-to – articles, product reviews, and comparisons, copy editing, proofreading, complete QA, and in-depth research.
ABOUT THE REVIEWER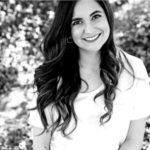 Jazmin Castello holds a Master's degree in Business Management, owns two companies, and has also published a self-help book. When she is not working or writing, she likes to spend time with her family and to travel.
+ 5 sources
Bizreport Advisor adheres to strict editorial integrity standards avoids using tertiary references. We have strict sourcing guidelines and rely on peer-reviewed studies, academic research. To ensure the accuracy of articles in Bizreport, you can read more about the editorial process here.
Completecase.com. (2021). CompleteCase.com. [online] Available at: https://www.completecase.com/online-divorce/uncontested-divorce/ [Accessed 30 Jul. 2021].
‌Trustpilot. (2021). LegalZoom. [online] Available at: https://www.trustpilot.com/review/www.legalzoom.com [Accessed 30 Jul. 2021].
‌3stepdivorce.com. (2016). 3 Step Divorce – A Premium Online Divorce Solution. [online] Available at: https://www.3stepdivorce.com/seo/ [Accessed 30 Jul. 2021].
‌Trustpilot. (2021). 3StepDivorceTM. [online] Available at: https://www.trustpilot.com/review/3stepdivorce.com [Accessed 30 Jul. 2021].
Onlinedivorce.com. (2021). Online Divorce Technology LLC. [online] Available at: https://www.onlinedivorce.com/ [Accessed 30 Jul. 2021].