Nolo Reviews 2023: Online LLC Information, Pros & Cons
All products recommended by Bizreport are selected by our editorial team, independent of our parent company. Some of our stories include affiliate links. If you buy something through one of these links, we may earn an affiliate commission.
Pros
Affordable Basic package

Priority rush filing

Plenty of information legal documents
Cons
Exclude a lot of essential LLC features 

Awful customer feedback

Tricky website
LLC Formation

Legal Documents

Customer Suppor
Founded in 1971

Founded in Pleasanton, California

Available across the 50 states
Founded in 1971 Nolo are a popular online business formation service and one of the world's largest online legal sites. In 2011, it merged with other online legal sites which focused on divorce and general law and became the Nolo Network. Currently, their network spans over 50 web properties. 
However, we will not go through all that. Our Nolo review concentrates on only Nolo LLC services. We will walk you through the things you may want to know about Nolo LLC services including cost, Nolo LLC formation reliability, customer support, customer reviews among others. But before that, let us see some of the benefits of using this service.
To begin with, here are where we think Nolo stand out from most of its competitors:
Affordable Basic LLC Package
Nolo Basic LLC's formation service is pocket-friendly and will be ideal if you are tight on a budget. However, this package doesn't include other essential features other than filing your articles of organization. If you need additional services, you can opt for the two top packages. 
Quick Business Formation Services with the Premium Package
Normally, Nolo will take 2-3 weeks to finalize everything with the first two packages, which is too long. However, the top tier offers expedited formation speed that reduces this timeline just to around 7-10 business days.
Plenty of Informational Articles and Content Available on the Nolo Site
Nolo has one of the richest libraries of legal documents and guides. Most of the articles are written by legal practitioners and lawyers to guide newbies on legal matters. For that reason, you are certain your LLC may handle legal issues along the way, Nolo is a great service to consider.
Nolo Packages
| | | | |
| --- | --- | --- | --- |
| | Basic | Standard | Express |
| Basic LLC Filing | Included | Included | Included |
| Registered Agent Service | 150$ | 150$ | 150$ |
| Obtain EIN | Not included | Included | Included |
| Operating Agreement | 50$ | 50$ | 50$ |
| Business license | 100$ | 100$ | 100$ |
| Priority rush filing | Not included | Not included | Included |
| Business forms | Not included | Included | Included |
| Website & Hosting Services | 135$ | 135$ | 135$ |
Nolo Basic: $49 + State Fee
This is Nolo's cheapest package. However, it is a bare bone. It does nothing more than name availability check and files your articles of organization with the secretary of state. Meaning, if you need more service with this package, you will have to purchase them as add-ons.
You also get a guide to form an LLC, phone support, and automated error checking with this package.
Nolo Standard: $149 + State Fees
Nolo Standard package contains everything that the Basic Package contains plus business forms and Employer Identification Number (EIN). Meaning, with this package, Nolo will prepare your IRS form SS-4 and email you once completed so that you sign and return the form to the IRS.
EIN, also known as a federal identification number, is used by the state to track your business for tax purposes. You will also need an EIN for your LLC to hire employees and open business bank accounts among others.
This package also offers 30 forms including minutes of LLC meetings, non-disclosure agreements, independent contractor agreements, sale contracts, and more
Nolo Express: $299 + State Fees
Express packages include everything that the two packages include plus a corporate seal and expedited filing. Priority filing will reduce the business formation speed from weeks just to 7-10 days.
A personal kit and seal is not a mandatory requirement but very important. It is a record binder that contains the company name and a seal that can be used for stamping documents.
Nolo Overview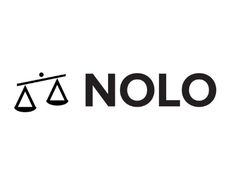 Best Overall Value
Aid to cover different scenarios
Affordable basic package
Legal documents
Nolo Customer Reviews
Nolo has a few customer reviews online. Besides, the ones that exist are related to Nolo legal services and other services. You can hardly come across LLC formation-related reviews.
But in general, the customer reviews on major review sites such as TrustPilot and SiteJabber are average to poor. The average rating on the two sites is 1.3/ 5 and 3.74/5 respectively.
"If I could give a minus star I would. This company is very good at taking their fees and not providing any legal assistance short of advising you in email they are not available."

Margeret H Browning
"I signed up and was lied to. I was told that the program would not automatically renew and it has. Also, it is far too expensive and not worth the price.

Michael Boske
"Great staff & very helpful, cordial, knows what they are doing. They are able to assist with a variety of issues, concerns. Quick & efficient !

Kris Meyl
"Unreliable, untrustworthy, BS referral DO NOT USE."

Sarah Romoff
Nolo LLC Formation Service Review
Review of Nolo LLC Formation
| | | |
| --- | --- | --- |
| Overall Pricing and Value | | 40% |
| Cost Value | | 50% |
| Customer Support | | 42% |
| Ease of Placing an Order | | 44% |
| Included Features | | 55% |
Just like any other service, Nolo has its strengths and weaknesses.
Is This Brand Right For You?
If your aim is simply to form an LLC at an affordable price, you can choose Nolo basic package. Otherwise, this is not a service I would recommend to anyone who wants to form and establish a serious LLC.
Cost Value
Nolo offers LLC formation services with their affordable Basic package. However, this package is a barebone and misses out on several essential features. The upper tiers add very little to what this Basic package offers.
That said, you may only get a lot of value in this service if your business will handle legal services along the way. The company website is packed with legal documents that are useful when dealing with legal matters. Most of these legal documents can be accessed for free, but if you need comprehensive ones like eBooks, you will have to purchase them at affordable prices.
Customer Service
Nolo contact channels are very clear and you can easily reach out to them via phone or simply check if your query is addressed in Frequently asked questions (FAQ). If your problem is not addressed in the FAQ, scroll to the contact us section and type your query. Customer Service is open Monday – Friday, 8 am to 5 pm PT except on major holidays.
For billing services, the fastest way to reach out to them is via (8 00-631-5158 ext. 3). This phone support is also available from Monday – Friday, 8 am to 5 pm PT except on major holidays.
But we are not impressed with their email services. We didn't get a reply when we sent our queries via email. So it is likely they are using their email channel for updates. That said, their customer support service doesn't get a great review among users.
Ease of Use
Nolo offers most of the important LLC formation features such as operating agreements as add ons. For that reason, the company has to take you through some of these add-ons before they offer you an option to choose your package.
They prioritize DIY services so for someone who is looking for a service that will undertake all the LLC formation processes on their behalf, this is not the right service for you.
Besides, the Nolo site is the world's largest library of books. Though the documents are well arranged on the site, there are a lot of them, and finding what you are looking for might take time.
We also realized that some of the links on the site will take you to the 404 error page. This simply means that their site is not the best we would recommend to someone.
Included Features
Generally, Nolo offers a wide range of services and is well packed with features. However, its LLC packages don't include a lot of essential features.
Some of the important features such as registered agent and operating agreement are not even included in their top packages.
However, Nolo has impressive legal documents and finds a lawyer service. Its products include online legal forms, software, and digital guides, all written in plain English.
Though they promise to connect you to a local attorney, you must have it in mind that Nolo lists just 60 business lawyers and law firms in New York. So finding a local lawyer with this service may not be easy.
Overall
From the general point of view, this is not the best service for LLC. Though it has a cheaper Basic package, it doesn't include an operating agreement and a registered agent service which are very crucial for LLC formation. The services are available as add ons but are overpriced. 
Alternative to Nolo
For affordable LLC formation services packed with features, consider these two alternatives:
| | | | |
| --- | --- | --- | --- |
| | ZenBusiness | Northwest Registered Agents | Nolo |
| Basic Formation | 39$ | 99$ | 99$ |
| Full Formation | 39$ | 99$ | 249$ |
| Full Formation + Website | 249$ | – | 385$ |
| Detail | Read Review | Read Review | Read Review |
| Link | | | |
ZenBusiness
Founded in 2015, this Texas-based provider is hard to beat when it comes to LLC formation services. It is the only service that includes 1-year free registered agent services, free operating agreement, and LLC formation services in all their packages. Besides, all its packages are charged at a great price but are well-packed with features.
Northwest Registered Agent
Founded in 1998 in Washington, Northwest is one of the most affordable LLC services if you opt for their membership plan. With only $39 plus the state fee, you will have LLC formation services, 1-year of free registered agent services, and excellent customer support services among other features. For non-members, however, things may get a little more expensive.
Conclusion
Despite its many years in the industry and low LLC formation basic package, Nolo LLC formation services fall way short of the competitors. Their low turnaround time and lack of positive customer reviews worsen the situation.
I would not recommend it to someone looking for the best LLC service, but if you can trust company longevity and their legal assistance, you may give it a try. If you have had experience with this company please include your comment and share your thoughts in the comment section below.
Frequently Asked Questions (FAQs)
Is Nolo a good LLC service?
Though Nolo can be used to form your LLC and file all the necessary documents with the secretary of state, it is not the best service I would recommend for LLC. Its LLC packages exclude very important features and you will have to acquire these features extensively as add ons. 

How Fast Can Nolo Complete An LLC?
Nolo's turnaround time is not very impressive. If you don't opt for their top package that offers priority filing, you will have to wait for around 2-3 weeks to have your LLC paperwork completed.
Which Nolo LLC package is best?
The Basic package could be the best option because of its affordability. However, it is a barebone and may suit you if your aim is simply to form an LLC.
Who is Nolo best for?
Nolo is good for those who do not need a complicated business structure. Their basic package is pocket friendly but only includes basic features that wil;l help you form an LLC.
Is Nolo better than LegalZoom?
Nolo entry package price is better than that of LegalZoom and may be a better option for someone looking for pocket friendly LLC formation service. However, Legalzoom is better than Nolo in so many areas including customer support and feedback. 

ABOUT THE AUTHOR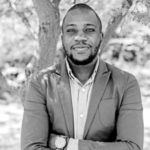 Billy Graham is a Highly skilled copywriter/editor with over 8+ years of experience working for content mills, direct clients, and SEO marketing agencies alike. Possesses extensive expertise in crafting unique copy, exceeding editorial goals, and delivering first-rate client-focused service in results-driven content production. Specialties include gaming, branded content, short-form to long-form copywriting, call-to-action, buying guides, how-to – articles, product reviews, and comparisons, copy editing, proofreading, complete QA, and in-depth research.
ABOUT THE REVIEWER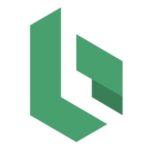 + 6 sources
Bizreport Advisor adheres to strict editorial integrity standards avoids using tertiary references. We have strict sourcing guidelines and rely on peer-reviewed studies, academic research. To ensure the accuracy of articles in Bizreport, you can read more about the editorial process here.
Nolo (2017). Our History. [online] www.nolo.com. Available at: https://www.nolo.com/about/history [Accessed 20 May 2021].
‌Nolo (2017). About Us. [online] www.nolo.com. Available at: https://www.nolo.com/about/about.html [Accessed 20 May 2021].
Wolterskluwer.com. (2021). Registered Agent Services. [online] Available at: https://www.wolterskluwer.com/en/solutions/vcorp-services/registered-agent [Accessed 20 May 2021].
‌Sitejabber.com. (2016). Nolo Reviews – 3.8 Stars. [online] Available at: https://www.sitejabber.com/reviews/nolo.com [Accessed 20 May 2021].
‌Nolo (2011). Contact Us: Nolo. [online] www.nolo.com. Available at: https://www.nolo.com/customer-support/contact [Accessed 20 May 2021].
Nolo (2011). Customer Support – FAQs. [online] www.nolo.com. Available at: https://www.nolo.com/customer-support/faqs.html [Accessed 20 May 2021].