10 Best New Mexico Registered Agent Services 2022
Advertiser Disclosure
All products recommended by Bizreport are selected by our editorial team, independent of our parent company. Some of our stories include affiliate links. If you buy something through one of these links, we may earn an affiliate commission.
Zenbusiness
Editor's Choice
IncFile
Most affordable LLC formation
Northwest Registered Agent
Most reliable registered agents
A registered agent is a mandatory requirement when forming a New Mexico business entity. It will serve as your point of contact with the state of New Mexico.
Even though you can have an individual serve as your registered agent or serve as your own registered agent, having a business formation company as your registered agent is an investment in time management, privacy, and peace of mind.
Given that the market is now overwhelmed with business formation services, finding the best out of the crowded market may be a hard task.
For the residents of New Mexico, we have narrowed your search to just the top ten New Mexico registered agent services.
10 Best New Mexico Registered Agent Services 2022
Top 10 New Mexico Registered Agent Reviews 2022
Zenbusiness
Zenbusiness registered agent services offer two inexpensive plans. These plans include Standard and Complete, and are charged at $99 and $119 respectively.
In addition to the registered agent services, the two plans also offer online document access, Zenbusiness business formation access, and compliant expertise. The only addition to the Complete plan is worry-free compliance.
When you form a business with them, you get a registered agent service for free in any of the packages you purchase.
The company's customer feedback is also outstanding. Out of the numerous customer reviews on Trustpilot, the company has an average rating of 4.8 out of 5.
Northwest Registered Agent
Since the company was launched in 1998, it has helped more than 2 million individuals in various ways. As part of their business formation services, the company really focuses on offering reliable registered agent service.
Though it is not the cheapest registered agent service in the market, Northwest can provide effective National Registered Agent service in all 50 US states. Besides, things get even better when you form a business with them. Their free business formation package includes a year of free registered agents.
Expect no upsells and therefore a faster application.
IncFile
IncFile was founded in 2004 and has helped form more than 500,000 businesses. The company is a great registered agent service option when you are looking to form a New Mexico LLC.
The company's Silver LLC formation package is free and still includes a year of free registered agent service. Once the one-year elapses, you proceed with their regular charges for registered agent services which are only $119 per year.
Though we had some issues with their phone support, I can still say their customer support is fair. Not many online reviewers complain about their customer support.
Rocket Lawyer
Rocket Lawyer has served around 20 million customers since it was established in 2008, making it the most experienced in the industry. It is known for high-quality legal information to support business owners.
However, they are a great registered agent service as well. Their regular charge for the registered agent service is $149 per year.
But if you decide to form a business with them, you can enjoy the service for one year free when you subscribe to their membership plan. Once the one-year elapses, you will be charged for the service at a 25% discount.
Inc Authority
IncAuthority is one of the oldest services in the industry and boasts more than 130,000 customers served. The company has withstood the test of time due to their great services.
Their registered agent services pricesare very generous even to someone who is not interested in the business formation. However, things get better when you form a business with them.
Their entry LLC formation package is free. Despite that, they include a year of free registered agent services even in this package.
Corpnet
Corpnet maintains a personal touch that you may not find in many services out there. Despite that, this family-owned service still boasts a great experience.
The company rates for the registered agent services are not very cheap though. But when you purchase their formation package, you get their registered agent service for free at varying lengths of time. For example, the basic package offers the free service for only 60 days while the two top packages will offer it for 1 year free.
Therefore, I recommend their registered agent service to someone who is looking to form a business with them.
CorpNet also has one of the best customer feedback. They are rated 4.9 out of 5 on TrustPilot which is amazing.
Mycompanyworks
MyComWorks doesn't have the best experience in this review having only served around 60,000 individuals since it was established in 2021. Despite that, the company's customer feedback is overwhelming.
Out of the 3,825 customer reviews on ShopperApproved, 3,349 are 5 stars and only one is 1 star. The overall star rating is 4.9 out of 5.
Apart from customer support, the company's registered agent pricing also contributes to these positive reviews. They only charge $99 for the service and include it in their top LLC package
Harbor Compliance
Harbor Compliance is known for helping companies navigate government licensing and compliance requirements. But most people also love their business formation and registered agent services.
They only charge $99 per year for the registered agent service and still offer a discount of 5% to 10% if you commit to multiple years at once.
The company also includes the one-year free registered agent service in their LLC formation packages.
When it comes to customer notifications, Harbor Compliance does a great job. Unlike other services that will notify you on delivery and lawsuits via email, Harbor compliance offers immediate notice via both phone and email.
Swyft Filings
Swyft Filings was established in 2012 and has helped tens of hundreds of businesses in various ways.
They have a flat rate charge of $149 per year for registered agent service. This is one of the most expensive in this review. Worse still, the service is not included in their LLC formation package.
But their turnaround time will give you a little joy. As the name implies, the company is 'swift" in filing your documents.
Legalzoom
For someone looking for a service that offers legal support or simply a popular service, I would recommend this brand.
However, LegalZoom is the most expensive New Mexico registered agent service in this review.  Though it offers some great features with its registered agent package, its pricing isn't appealing. 
Besides, the company doesn't include the registered agent services in their LLC packages. Worse still, their customer feedback is a mixed bag. There are as many 1 stars ratings as 5 stars on various third-party sites.
What is a New Mexico Registered Agent & is it Necessary?
You can't form a business in New Mexico without appointing a registered agent service. Your formation process will be rejected even before you finish until you designate a registered agent.
A New Mexico registered agent is a person or a company designated to receive business documents from the government then inform your company on delivery. In other words, a registered agent establishes an appointment of contact for your business and the state.
New Mexico demands businesses to have a registered agent so as to have a reliable place to get in touch with an official representative of your company at any time. For that reason, the person or the company serving as your registered agent must have a physical address in New Mexico.
What Does a Registered Agent Do?
Legal Matters
A registered agent receives any tax or legal documents sent by the state of New Mexico. While some legal matters are delivered via email, there is hand-delivered service of process (SOP) paperwork regarding legal action being taken against your company.
For that reason, a registered agent must be physically present to receive the legal documents. After receiving, the agent then needs to effectively report this delivery to your business, and forward the documents to you.
Ongoing New Mexico Business Compliance
Apart from receiving legal documents, a registered agent also ensures your company remains in compliance with the New Mexico state. New Mexico requires business entities to file an annual report with the New Mexico Secretary of State.
The role of the annual report is to keep the state updated on any significant structural change that may have occurred in your company. That way, it keeps your company compliant with the state.
The rules regarding which maintenance filing is required are subject to change. Therefore, the registered agent must stay up to date.
What If I Want to Change My New Mexico Registered Agent?
The role of a registered agent can be changed in any state. In New Mexico, your company will file a Statement of Change of Registered Office or Registered Agent[1] form.
The form is only charged at a $25 fee for corporations, a $20 fee for LLCs, and a $10 fee for nonprofits. You can download the form and send it via email or just file it online. 
Frequently Asked Questions (FAQs)
ABOUT THE AUTHOR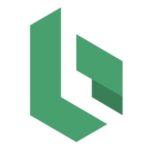 ABOUT THE REVIEWER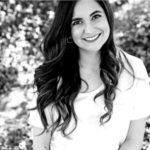 Jazmin Castello holds a Master's degree in Business Management, owns two companies, and has also published a self-help book. When she is not working or writing, she likes to spend time with her family and to travel.
+ 1 sources
Bizreport Advisor adheres to strict editorial integrity standards avoids using tertiary references. We have strict sourcing guidelines and rely on peer-reviewed studies, academic research. To ensure the accuracy of articles in Bizreport, you can read more about the editorial process here.
State.nm.us. (2021). Business Maintenance | Maggie Toulouse Oliver – New Mexico Secretary of State. [online] Available at: https://www.sos.state.nm.us/business-services/business-maintenance/ [Accessed 19 Jan. 2022].