Top 10 New Jersey Registered Agent Reviews & Ranked 2022
Advertiser Disclosure
All products recommended by Bizreport are selected by our editorial team, independent of our parent company. Some of our stories include affiliate links. If you buy something through one of these links, we may earn an affiliate commission.
Zenbusiness
Editor's Choice
IncFile
Best For Ongoing Legal Work
Northwest Registered Agent
Top Agent service
The criteria for a registered agent in New Jersey may appear straightforward on the surface, but there is considerable depth to this function. Rather than spending hours investigating the rules and regulations on your own, we've put together a guide to make it simple for you to find out what you need to know.
The 10 top New Jersey registered agent services and what they offer are detailed below. We'll go over each option in detail and give objective suggestions based on your needs.
Top 10 New Jersey Registered Agent Reviews 2022
Top 10 New Jersey Registered Agent Reviews and Ranked 2022
Zenbusiness
ZenBusiness is the newest LLC Services startup on the block, and it's entirely changed the game. Their focus on efficiency (through online automation) and word-of-mouth marketing (via great services and customer support—as seen by their 4.7/5 rating from over 4,500 reviews) allows them to deliver every major LLC formation service for 30–70% less than the big brand names.
Highlights:
The services of a registered agent are accessible.
As a DBA, you must register with the state (doing business as).
Agreements on how the company should be run.
Northwest Registered Agent
Northwest Registered Agent LLC is a registered agent and LLC formation company situated in Spokane, Washington. According to their website, they are a medium-sized family-owned and operated business with around 200 employees.
Highlights
Registered agent service is available in each of the 50 states.
Virtual offices and mail forwarding are examples of services.
Annual firm compliance reports… and a slew of other things
IncFile
Incfile is a legal services company that helps small businesses incorporate, file compliance papers, and complete taxes online. Your services are tailored to the state or states in which your business operates. Because Incfile charges a flat, one-time fee for services, there are no long-term contracts or retainers to pay.
Highlights:
Compliance Incfile will help your business with compliance issues such as obtaining an EIN and filing an annual report.
If your company gets a new registered agent, changes its name, or any other information changes, Incfile will help you file the necessary paperwork.
Incfile provides trademark registration services.
LegalZoom
In the same way that Rocket Lawyer does, LegalZoom provides low-cost legal services to the general public. Both companies have a large marketing budget and are well-known. It can assist with wills, trusts, LLC formation, incorporation, trademarks, and legal registration, among other things.
Highlights:
A registered agent's services
In the workplace, data security
Compliance calendar with unlimited cloud storage
Harbor Compliance
Harbor Compliance helps over 10,000 businesses stay in compliance with federal, state, and municipal business licensing organizations. Their licensing expert's draught and file applications, and proprietary software keep track of deadlines, renewals, and fees.
Highlights:
Checking the availability of the business name you desire and filing Articles of Organization with your state's Secretary of State
Providing you with an Operating Agreement template that you can use to establish how your LLC will be run.
Act as your registered agent, as required by law, and receive important legal messages for your company.
Incorporate
Since its founding in 1899, the Corporation Services Company (CSC) claims to have helped over 750,000 corporations with their formation and compliance concerns. CSC is a large firm with about 2,500 employees.
Highlights:
Limited Liability Company Formations and Incorporations (LLCs)
Drafting of Bylaws and Operating Agreements
Business licenses and permits, as well as annual reports, must be filed.
Rocket Lawyer
Rocket Lawyer is a sophisticated estate planning program. You'll be able to create a range of legal documents, some of which will be relevant to estate planning and others that will not. You can create wills and trusts, but you can also create LLCs, non-profits, corporations, and other special legal documents and contracts.
Highlights:
Create one-of-a-kind legal documents and contracts.
Examine contracts and papers.
A lawyer can assist you in forming your LLC, firm, or organization.
Better Legal
BetterLegal is a new service for forming LLCs that debuted in 2016. Despite being a newcomer to the sector, they have managed to establish a reputation for giving excellent service and reliable outcomes. This Better Legal review will tell you everything you need to know about the company, including the various benefits it offers and why you should consider using it.
Highlights:
An operational agreement and bylaws are being drafted.
Services pertaining to compliance, such as yearly report submission
Amendment filings are required when your company's name, address, operational state, or member information needs to be updated.
Swyft Filings
Because of its flexible and inexpensive pricing approach and quick turnaround times, Swyft Filings is a fantastic option for your LLC creation or incorporation. Despite the fact that they have only been in business since 2015, they have hundreds of positive reviews from satisfied customers.
Highlights:
Forming new business entities, including business name verification and other essential contacts and filings with state agencies.
Assisting with the IRS's initial paperwork (e.g., obtaining an EIN)
Customized, commonly-used legal documents, such as Operating Agreements and banking resolutions, are available to you.
Inc Authority
Inc Authority is one of the few LLC formation firms that has switched to a no-fee strategy. Based on its excellent ratings, positive reviews, and a number of years in business.
Highlights:
Services for incorporating a limited liability business.
A registered agent is in charge of IRS form 2553 filings (S-corp elections)
Look for company licenses… and a few other things.
Who Can Be a New Jersey Registered Agent?
A person or firm must be over the age of 18 or a commercial entity permitted to conduct business in New Jersey to be a registered agent, according to state law. The registered office is a physical address in New Jersey where the service of process can be physically delivered.
Frequently Asked Questions (FAQs)
ABOUT THE AUTHOR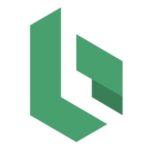 ABOUT THE REVIEWER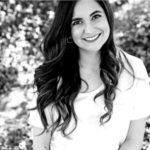 Jazmin Castello holds a Master's degree in Business Management, owns two companies, and has also published a self-help book. When she is not working or writing, she likes to spend time with her family and to travel.
+ 10 sources
Bizreport Advisor adheres to strict editorial integrity standards avoids using tertiary references. We have strict sourcing guidelines and rely on peer-reviewed studies, academic research. To ensure the accuracy of articles in Bizreport, you can read more about the editorial process here.
Anon, (2021). [online] Available at: https://get.firstbase.io/registered-agent-1?utm_source=google&utm_medium=paid-search&utm_campaign=world-all-en-prp-stripe_atlas-dt&utm_term=stripe_atlas&utm_content=[adname]&campaignid=11012099741&adgroupid=108396621776&gclid=Cj0KCQiA2NaNBhDvARIsAEw55hgwBSKyIfdpcuHKomHaHFRWKfxgnKaby2ygTPnZA5LBZGMYKaYa_6UaApXeEALw_wcB [Accessed 21 Mar. 2022].
Incorporate.com. (2022). Incorporate your business online | incorporate.com. [online] Available at: https://www.incorporate.com/ [Accessed 21 Mar. 2022].
Rocketlawyer.com. (2012). Rocket Lawyer: Free Legal Documents, Attorneys, Incorporations & Taxes. [online] Available at: https://www.rocketlawyer.com/ [Accessed 21 Mar. 2022].
Betterlegal.com. (2022). BetterLegal. [online] Available at: https://betterlegal.com/ [Accessed 21 Mar. 2022].
Legalzoom.com. (2020). LegalZoom | Start a Business, Protect Your Family: LLC Wills Trademark Incorporate & More Online | legalzoom.com. [online] Available at: https://www.legalzoom.com/country/pk [Accessed 21 Mar. 2022]
IA (2022). IncAuthority.com. [online] Incauthority.com. Available at: https://www.incauthority.com/ [Accessed 21 Mar. 2022]
Swyftfilings.com. (2017). Start Your Business | LLCs and Corporations | Swyft Filings. [online] Available at: https://www.swyftfilings.com/ [Accessed 21 Mar. 2022].
Boost Suite. (2020). ZenBusiness Review | Pros and Cons (2022). [online] Available at: https://boostsuite.com/reviews/zenbusiness/ [Accessed 21 Mar. 2022].
Northwest Registered Agent. (2021). Registered Agent | Corporate Guides | NW Registered Agent. [online] Available at: https://www.northwestregisteredagent.com/ [Accessed 21 Mar. 2022].
Incfile.com. (2022). LLC Filing & Business Formation – Start Your Company Today. [online] Available at: https://www.incfile.com/ [Accessed 21 Mar. 2022].‌
‌