Top 10 New Jersey Registered Agent Reviews & Ranked 2023
All products recommended by Bizreport are selected by our editorial team, independent of our parent company. Some of our stories include affiliate links. If you buy something through one of these links, we may earn an affiliate commission.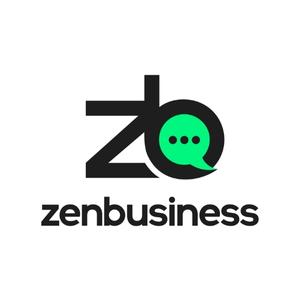 ZenBusiness
Editor's Choice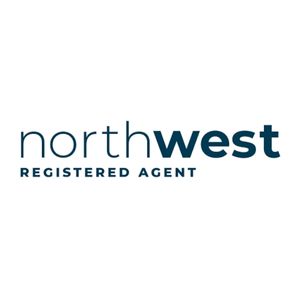 Northwest Registered Agent
Top Registered Agent Service
IncFIle
Best For Ongoing Legal Work
The criteria for a registered agent in New Jersey may appear straightforward on the surface, but there is considerable depth to this function. Rather than spending hours investigating the rules and regulations on your own, we've put together a guide to make it simple for you to find out what you need to know.
The 10 top New Jersey registered agent services and what they offer are detailed below. We'll go over each option in detail and give objective suggestions based on your needs.
Read more: Best LLC Services In 2023
Top 10 New Jersey Registered Agent Reviews 2023
Read more: Best LLC Formation Services In New Jersey (NJ) 2023
Top 10 New Jersey Registered Agent In June2023
ZenBusiness
ZenBusiness is a corporation formation and maintenance service situated in Austin, Texas. It has served over 70,000 customers since its founding in 2016 and is a Public Benefit Corporation.
Starts at $0 plus state fees
Premium registered agent and compliances services
Affordable EIN and expedited filing options
When it comes to a corporation seal, there are no options.
ZenBusiness is the newest LLC Services startup on the block, and it's entirely changed the game. Their focus on efficiency (through online automation) and word-of-mouth marketing (via great services and customer support—as seen by their 4.7/5 rating from over 4,500 reviews) allows them to deliver every major LLC formation service for 30–70% less than the big brand names. In addition, ZenBusiness will supply all the formation necessities with its $0 plus state fees and make sure you have everything you need to start your business.
Highlights:
The services of a registered agent are accessible.
As a DBA, you must register with the state (doing business as).
Agreements on how the company should be run.
Northwest Registered Agent
Since its inception in 1998, Northwest Registered Agent has earned a reputation as a no-nonsense provider of LLC forms and other legal services for businesses. This Northwest Registered Agent LLC service review will go over all of the elements that set them apart from the competition.
The quality of their client service is exceptional. To provide excellent client service, Northwest Registered Agent employs a team of highly experienced Corporate Guides.
They're one of the few LLC service providers who include a full year of registered agent service in their setup fee.
In comparison to other low-cost LLC providers with similar pricing, Northwest Registered Agent has a lack of capability
Northwest Registered Agent is a registered agent and LLC formation company situated in Spokane, Washington. According to their website, they are a medium-sized family-owned and operated business with around 200 employees.
Highlights
Registered agent service is available in each of the 50 states.
Virtual offices and mail forwarding are examples of services.
Annual firm compliance reports… and a slew of other things
IncFile
Quality, price, and speed are all essential concerns when it comes to legal counsel for your business. Incfile succeeds on all three fronts. They've spent years supporting fledgling businesses in getting started. For all of their services, they charge a single fee.
One of the best ways to start a business is to organize a company.
A year of free registered agent service is included with the formation of a firm entity.
Incfile provides tax preparation services at a discounted rate if you file your personal.
Contracts and other legal documents cannot be created without the use of a legal form builder.
There is no way to reach out to an attorney or hire one.
Incfile is a legal services company that helps small businesses incorporate, file compliance papers, and complete taxes online. Your services are tailored to the state or states in which your business operates. Because Incfile charges a flat, one-time fee for services, there are no long-term contracts or retainers to pay.
Highlights:
Compliance Incfile will help your business with compliance issues such as obtaining an EIN and filing an annual report.
If your company gets a new registered agent, changes its name, or any other information changes, Incfile will help you file the necessary paperwork.
Incfile provides trademark registration services.
LegalZoom
LegalZoom's registered agent services are more expensive than similar, if not higher-quality, services given by other organizations. For example, LegalZoom's registered agent services start at $299 for the first year, whereas ZenBusiness's is only $99 each year.
With LegalZoom, you get more than just document forwarding.
They serve a large number of individuals, having serviced over 4 million people since 1999.
You have the option of requesting a full refund of any costs paid to LegalZoom within 60 days of purchase, no questions asked.
Given the company's scale, it's understandable that customer feedback is divided.
In the same way that Rocket Lawyer does, LegalZoom provides low-cost legal services to the general public. Both companies have a large marketing budget and are well-known. It can assist with wills, trusts, LLC formation, incorporation, trademarks, and legal registration, among other things.
Highlights:
A registered agent's services
In the workplace, data security
Compliance calendar with unlimited cloud storage
Harbor Compliance
When you visit the Harbor Compliance website, you'll notice that they're not like the other LLC formation companies. Harbor Compliance, on the other hand, needs you to make initial phone contact with a consultant.
Advantages of personalized customer service
Processing time is one day.
It has a 4.5 out of 5 rating on Google Harbor.
It was really expensive.
A website that is out of date and confusing.
The formation bundle has a reduced amount of services.
Harbor Compliance helps over 10,000 businesses stay in compliance with federal, state, and municipal business licensing organizations. Their licensing expert's draught and file applications, and proprietary software keep track of deadlines, renewals, and fees.
Highlights:
Checking the availability of the business name you desire and filing Articles of Organization with your state's Secretary of State
Providing you with an Operating Agreement template that you can use to establish how your LLC will be run.
Act as your registered agent, as required by law, and receive important legal messages for your company.
Incorporate
Incorporate.com offers a variety of business creation and compliance services, including both corporation and limited liability company (LLC) formation. They have a user-friendly website that has a plethora of information about when and why such services may be valuable to you.
They'll either repair it or pay you up to $75,000 if they make a mistake with one of your document submissions.
Incorporate.com was founded in 1899 as a precursor to The Company Corporation.
They, like other businesses in their field, have an online learning center.
There are a variety of registered agent solutions that are far less expensive.
Since its founding in 1899, the Corporation Services Company (CSC) claims to have helped over 750,000 corporations with their formation and compliance concerns. CSC is a large firm with about 2,500 employees.
Highlights:
Limited Liability Company Formations and Incorporations (LLCs)
Drafting of Bylaws and Operating Agreements
Business licenses and permits, as well as annual reports, must be filed.
Rocket Lawyer
Rocket Lawyer is a good online estate planning alternative, but it has a few flaws. During the company's seven-day free trial, you can draught a will and other legal documents online for free, but you must provide your credit card information and pay for broader access to the site.
There's a lot to choose from.
Lawyers are available on a first-come, first-served basis.
Customer service is outstanding.
Rocket Lawyer is a sophisticated estate planning program. You'll be able to create a range of legal documents, some of which will be relevant to estate planning and others that will not. You can create wills and trusts, but you can also create LLCs, non-profits, corporations, and other special legal documents and contracts.
Highlights:
Create one-of-a-kind legal documents and contracts.
Examine contracts and papers.
A lawyer can assist you in forming your LLC, firm, or organization.
Better Legal
BetterLegal offers a wide range of services to its customers. They have a terrific website that provides an excellent user experience as well as incredible speed when handling documents, resulting in two-day response times.
Quick Turnaround's Advantages
Excellent Customer Reviews
Inexpensive Registered Agent Service
BetterLegal is a new service for forming LLCs that debuted in 2016. Despite being a newcomer to the sector, they have managed to establish a reputation for giving excellent service and reliable outcomes. This Better Legal review will tell you everything you need to know about the company, including the various benefits it offers and why you should consider using it.
Highlights:
An operational agreement and bylaws are being drafted.
Services pertaining to compliance, such as yearly report submission
Amendment filings are required when your company's name, address, operational state, or member information needs to be updated.
Swyft Filings
Swyft Filings is a company that delivers exceptional customer service in terms of reaction time and can save you thousands of dollars thanks to the value it offers on its packages. We also like how it has a lot of extra features in its packages, as well as a simple yet easy-to-navigate website.
Customer support that is direct and personal, as well as a customizable price plan and a low-cost formation service
Excellent turnaround time
Service listings that are imprecise Service of registered agent formation packages do not include unnecessary upselling
Because of its flexible and inexpensive pricing approach and quick turnaround times, Swyft Filings is a fantastic option for your LLC creation or incorporation. Despite the fact that they have only been in business since 2015, they have hundreds of positive reviews from satisfied customers.
Highlights:
Forming new business entities, including business name verification and other essential contacts and filings with state agencies.
Assisting with the IRS's initial paperwork (e.g., obtaining an EIN)
Customized, commonly-used legal documents, such as Operating Agreements and banking resolutions, are available to you.
Inc Authority
Inc Authority's most popular bundle is the free LLC filing setup service; all you have to pay are state fees. Optional services, such as website domain registration and advice from an Inc Authority advisor, are available to help companies with a variety of needs.
Top-Rated Customer Reviews
Free formation and incorporation of a limited liability company (LLC).
With over 30 years of experience, you may rest assured that you are in good hands.
Price transparency is limited.
Inc Authority is one of the few LLC formation firms that has switched to a no-fee strategy. Based on its excellent ratings, positive reviews, and a number of years in business.
Highlights:
Services for incorporating a limited liability business.
A registered agent is in charge of IRS form 2553 filings (S-corp elections)
Look for company licenses… and a few other things.
Who Can Be a New Jersey Registered Agent?
A person or firm must be over the age of 18 or a commercial entity permitted to conduct business in New Jersey to be a registered agent, according to state law. The registered office is a physical address in New Jersey where the service of process can be physically delivered.
Frequently Asked Questions (FAQs)
In New Jersey, Do I Need A Registered Agent For My LLC?
A registered agent is required by state law for all formal business entities in New Jersey (LLCs, corporations, LPs, LLPs, and so on).
Why Is It Necessary For An LLC To Have A Registered Agent?
A registered agent's principal objective is to help your business maintain effective corporate compliance by informing you of legal notices or sending annual report filing reminders, in addition to receiving official mail on your behalf.
Why Should You Avoid Using A Registered Agent?
Unsolicited junk mail is a common occurrence for registered agents.
ABOUT THE AUTHOR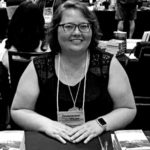 Kristina Knight is a freelance writer with more than 15 years of experience writing on varied topics. Kristina's focus for the past 10 years has been the small business, online marketing, and banking sectors, however, she keeps things interesting by writing about her experiences as an adoptive mom, parenting, and education issues. Kristina's work has appeared with BizReport.com, NBC News, Soaps.com, DisasterNewsNetwork, and many more publications.
ABOUT THE REVIEWER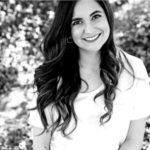 Jazmin Castello holds a Master's degree in Business Management, owns two companies, and has also published a self-help book. When she is not working or writing, she likes to spend time with her family and to travel.
+ 5 sources
Bizreport Advisor adheres to strict editorial integrity standards avoids using tertiary references. We have strict sourcing guidelines and rely on peer-reviewed studies, academic research. To ensure the accuracy of articles in Bizreport, you can read more about the editorial process here.
15A:4-1. Registered office and registered agent. lis.njleg.state.nj.us. Accessed November 11, 2022. https://lis.njleg.state.nj.us/nxt/gateway.dll/statutes/1/10647/10680
42:2A-8. Registered office and registered agent. lis.njleg.state.nj.us. Accessed November 11, 2022. https://lis.njleg.state.nj.us/nxt/gateway.dll/statutes/1/38725/38790
Business.NJ.gov | Taxes and Annual Report. business.nj.gov. Accessed November 11, 2022. https://business.nj.gov/pages/filings-and-accounting?locale=en#section-1
New Jersey Registered Agent | For LLCs & Corporations. Northwest Registered Agent. Accessed November 11, 2022. https://www.northwestregisteredagent.com/registered-agent/new-jersey
Get a New Jersey Registered Agent Today. ZenBusiness Inc. Accessed November 11, 2022. https://www.zenbusiness.com/new-jersey-registered-agent/