MyCorporation vs LegalZoom: Which Is Better for Your Business 2023?
All products recommended by Bizreport are selected by our editorial team, independent of our parent company. Some of our stories include affiliate links. If you buy something through one of these links, we may earn an affiliate commission.
About MyCorporation
MyCorporation boasts a good experience since it was established in 1995. With over a million businesses served [1], it has become a very popular LLC formation and incorporation service.
Just like the top services in the industry, MyCorporation enables you to choose a business entity that fits your business. You can form a limited liability company (LLC or PLLC) or a corporation (S-corp, C-corp, B-corp, or Professional corporation).
One of the company's outstanding features is the annual report service. They will prepare, manage and file your annual report for a year free and still include a reminder tool so that you'll never miss an important document or deadline.
This review will cover a number of topics that should help you make a decision as to whether you want to use their LLC formation and/or incorporation services or not.
About LegalZoom
Legalzoom is very popular and boasts an unmatched experience. Ever since it was established in 1999, the company has helped millions of customers in various ways.
The company's main goal was to take legal services online and that has remained their greatest strength. In 2001, they launched ten web-based products focusing on business formation, estate planning, and intellectual property protection.
You can protect your intellectual property, your family, form an LLC or a corporation in the cheapest way than involving a personal lawyer. The company will connect to an attorney in your state and that makes it stand well in place of an attorney.
Today, we will give it side by side comparison to one of the industry's most popular services in the name of MyCorporation. At the end of this review, you should be able to have the right pick for your business needs.
| | | |
| --- | --- | --- |
| | Mycorporation | LegalZoom |
| Basic Formation | $133 | $178 |
| Registered Agent (standalone) | $258 | $299/yr |
| Full Formation | $358 | $477 |
| Detail | Read Review | Read Review |
| Link | | |
MyCorporation vs LegalZoom – Brand comparison details
Best Overall Pricing and Value: LegalZoom
MyCorporation
MyCorporation packages are overpriced. With only the basic features necessary to form an LLC, they charge their basic plan at $99 excluding the state filing fees. Despite that, they don't include a registered agent service in their lower packages.
Besides, their standard package which is charged at $124 plus state fee offers nothing unique other than a year of managed annual report service.
To get their registered agent service, you will have to subscribe to the Deluxe package that will drain you $224. That means, if you decide to use it as your LLC formation service, Deluxe is the best plan to start with.
MyCorporation premium package will charge a further $324 plus state fee but will only add a one-year MaintainMyBiz subscription as the only valuable additional feature. This feature enables you to order up to four more document filing services from MyCorporation at no extra cost within one year of your business formation. These services may include, LLC operating agreement, business name availability check, DBA, initial report, S-Corp election, Amendment, dissolution, and much more.
LegalZoom
The LLC formation package ($79) will offer you a business name availability check, preparation, and filing of your articles of organization, bank resolution as well as stand-alone operating agreement as well among others.
The Standard and the Express Gold packages ($329 and $349 plus state fees respectively) are closely matched in pricing because they are not so much different in the features that they are offering. With the Standard package adding membership certificate seal, Deluxe organizer, attorney consultation, and several legal documents, the Express Gold will further offer expedited filing and express shipping on top of the basic and standard packages.
Best Track Record & Experience: LegalZoom
MyCorporation
MyCorporation has served over a million businesses since it was founded back in 1995. Even more, the company boasts impressive online customer reviews on various websites. Most of the reviewers backed it with either 4 or 5 stars ratings with an average rating of 4.3 on TrustPilot [2].
LegalZoom
At least 4 million people have relied on LegalZoom services in one way or the other. Out of this number, around 2 million have used it to form their businesses while over half a million have benefited from their legal services.
However, the company's online customer reviews are a mixed bag. We realized there are as many 1-star ratings among the users as there are 5 stars ratings on sitejabber.com [3].
Best Common Features: MyCorporation
MyCorporation
MyCorporation offers similar services to what any other business formation service would offer. You will get all the common features that are required to form an LLC or corporation including a year of registered agent services without changes.
LegalZoom
LegalZoom is a large company that is known for additional features beyond incorporation or LLC services. With that said, LegalZoom has more extensive services and attorney advice. When it comes to common features for LLC and incorporation services MyCorp has an edge.
Best Customer Support: LegalZoom
MyCorporation
MyCorporation offers both email and phone support. The support team is very responsive via email, unlike many services. Their phone support is also reliable from Monday through Friday 7:30 am to 4:30 pm PT.
The best part, the company CEO Deborah Sweeney provides her Twitter handle on their website for a first-hand response.
LegalZoom
What makes LegalZoom customer support amazing is the extra availability time. You can reach out to them via phone, Monday through Friday, from 5:00 am to 7 pm PT, and Weekend from 7:00 am to 4:00 pm PT. This is very important if you have issues that need to be addressed as they come.
With that said, MyCorp may guarantee first-hand information from their CEO but LegalZoom's extended hours are very important if you want your issues handled as they come.
Best Ease of Use: MyCorporation
MyCorporation
MyCorporation website is very straightforward and it is very easy to place orders. In just about ten minutes, you shall have made the application from the first page of the order form to the last screen.
On the package select screen, you can select the add-on options before you enter your application. However, we have to let you know that you will meet a series of upsells.
LegalZoom
While the LegalZoom website is more modern and not confusing to use, the site was designed to lure you to spend more. To begin with, you will not follow the same process as the rest of the services when placing orders.
Instead of displaying the package options, you will have to enter your information first. That means you will begin the ordering process without knowing the kind of price to expect; which is a trick on their part.
Once you enter your info, they will take you through a series of annoying upsells that may not only consume more time but may trick you into spending more than you planned.
Best Registered Agent Services: MyCorporation
MyCorporation
MyCorporation offers their registered agent service from their Deluxe package. Given how a registered agent is an important feature for business formation, we expected that service to be offered in their lowest package.
However, once you manage to subscribe to their Deluxe plan, you will enjoy the service for a year without charges. Even more, their annual renewal fee for this service is great.
LegalZoom
LegalZoom registered agent services are overpriced as their annual renewal charges are to the industry's expensive end. Even worse, they don't offer free registered agent services to new subscribers like most of its competitors.
Best Speed of Formation: LegalZoom
MyCorporation
MyCorporation turnaround time is not very clear. However, based on our experience, expect your documents to be processed within a few days to 6 weeks. Worse still, while the company claims to be having expedited filing, there are no specifics.
LegalZoom
LegalZoom turnaround time doesn't depend on state processing but rather the package you choose. You will have to wait for 30 business days with the lower package for your formation documents to be processed. However, their top LLC or incorporation packages have expedited filing. The Standard package will reduce the waiting time by half while the Express Gold will keep you waiting for only 7-10 business days.
Is There a Better Alternative?
Instead of spending on expensive LegalZoom and MyCorporation incorporation and LLC formation packages, ZenBusiness offers business formation services at a much lower cost yet include registered agent service for 1 year free, free operating agreement, and several other free add-ons that you will not get in the formation packages of any other service.
Which Should You Choose?
Choosing between these two companies is never a difficult task because these two services are not that close matched in ranking. But if you still find it a hard task, we can help you do the choosing.
Choose MyCorporation if:
You are looking for a provider that will offer annual report services at a lower cost. Besides, you may consider it over LegalZoom if you value service with great customer reviews.
Choose LegalZoom if:
You place a high value on working with a large and more experienced company. In addition, you can choose LegalZoom if you are sure your business will meet legal issues along the way.
Conclusion – Who Wins?
Hopefully, our LegalZoom vs MyCorporation review has made it easier for you to have your pick. In essence, MyCorporation offers ordinary services that you can find in most companies out there. The only feature that sets it apart from most services is its free annual report. But overall, given their overpriced packages, MyCorp is an average LLC or corporation service in the middle of our ranking scale.
LegalZoom offers a long list of additional features beyond just LLC formation and incorporation services, including legal documents and intellectual property services. With that said, we declare it the winner in this LegalZoom vs MyCorporation comparison.
Frequently Asked Questions (FAQs)
What is the biggest advantage of each service?
MyCorporation's inclusion of a free annual report service is their biggest advantage. On the other hand, LegalZoom's greatest advantage is an array of additional features such as legal services. 
Do they have a refund policy?
Both LegalZoom and MyCorporation have reasonable refund policies with each promising to refund your money if you cancel your subscription within 60 days. However, MyCorp will charge a $25 processing fee if you purchased any physical product
Are there any hidden fees?
Both companies have clear charges for every service they offer and don't have hidden fees. You can cancel LegalZoom upsells if you are not interested in any, and they should not be confused about hidden fees.
Do they have upsells?
LegalZoom goes way overboard with attempted upsells that may make you spend much more than you plan. While MyCorp has upsells too, they are not as pushy as those of LegalZoom.
Do they offer any discount: MyCorporation vs LegalZoom?
At the time of this review, we found that MyCorp will acquire your EIN without charges if you use the promo code FREE IN during the application. However, we can't guarantee this promo will still be available. On the other hand, we didn't find any sales, coupons, promo codes, or discounts for LegalZoom's service.
Would you recommend either of them to a friend or relative?
For an LLC formation or incorporation service, there are cheaper yet well-packed services than these two. However, I would recommend Legalzoom to a friend or a relative whose business will deal with legal issues along the way.
Do they have good customer support?
MyCorporation and LegalZoom have great customer support with MyCorporation offering the CEO Twitter handle on their website. LegalZoom on the other hand offers extra availability time. 
ABOUT THE AUTHOR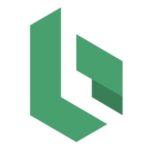 ABOUT THE REVIEWER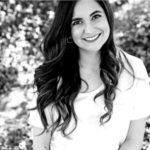 Jazmin Castello holds a Master's degree in Business Management, owns two companies, and has also published a self-help book. When she is not working or writing, she likes to spend time with her family and to travel.
+ 3 sources
Bizreport Advisor adheres to strict editorial integrity standards avoids using tertiary references. We have strict sourcing guidelines and rely on peer-reviewed studies, academic research. To ensure the accuracy of articles in Bizreport, you can read more about the editorial process here.
MyCorporation. (2021). About Us. [online] Available at: https://www.mycorporation.com/aboutus.jsp [Accessed 8 May 2021].
‌Trustpilot. (2021). MyCorporation. [online] Available at: https://www.trustpilot.com/review/mycorporation.com [Accessed 8 May 2021].
Sitejabber.com. (2020). Legalzoom.com Reviews – 3.6 Stars. [online] Available at: https://www.sitejabber.com/reviews/legalzoom.com [Accessed 8 May 2021].