IncNow LLC Service Review 2023: Advantages, Disadvantages & More
All products recommended by Bizreport are selected by our editorial team, independent of our parent company. Some of our stories include affiliate links. If you buy something through one of these links, we may earn an affiliate commission.
Pros
Best customer reviews
Regular offers of $50 off of packages
Cons
They only offer service in the state of Delaware
Affordable entry package
Straightforward website
Fantastic online review
1-year free registered agent service
Founded in 1974
Origin in Delaware, Texas
Available across all US states
The LLC formation industry is overcrowded with a range of options most of which will handle LLC services in all 50 states. However, sometimes it is prudent to consider a service that is specific to your location.
For the residents of Delaware, we got you covered today. Though several LLC formation companies will form your business in Delaware, IncNow has remained one of the favorites in this state.
This family-owned business formation company was formed in 1974 and has helped several businesses off the ground. The company may be one of the oldest but still going strong as evident by positive customer reviews.
We offer this review specifically to entrepreneurs who are planning to form their businesses in Delaware. However, Nevada and Florida-based businesses can also find it helpful because it is now available in these states too.
IncNow's Advantages
The company offer one of the most affordable basic LLC formation packages
The company boasts hundreds of positive reviews from various sites.
It is among the few companies that will serve as your registered agent for 1 year free.
The company website is straightforward and doesn't have upsells.
IncNow LLC Formation Packages
| | | | |
| --- | --- | --- | --- |
| | Basic | Complete | Now |
| Processing Fee | $9 | $68 | $119 |
| First Year Registered Agent Service | $90 | $90 | $90 |
| Delaware Certificate of Formation | $90 State Filing Fee | $90 State Filing Fee | $90 State Filing Fee |
| LLC Operating Agreement | No | Yes | Yes |
| Email Document Delivery | Excluded | Included | Yes |
Though IncNow is known to be a Delaware service, they have managed to extend their services to Florida and Nevada of late. The company offers three Delaware LLC formation packages including the Basic package, Complete package, and Now package.
Lower package includes LLC formation service, name availability search, and a year of free registered agent service. Two top tiers, Complete and Now packages don't add a lot of features on top of what the Basic package offers. 
The only key feature that the Complete package will add to the Basic package services is a 20 page LLC operating agreement. IncNow package will offer you all the services offered by the two lower packages and add expedited filing service and email document delivery. 
The company only offers the two top packages in Florida. So, if you are planning to form your LLC in Florida, you will miss out on the people's favorite Basic package. In Nevada, the packages are reduced to one that packs all the features we mentioned above.
IncNow LLC Service Review
Best Overall Value
Founded in 1974
Origin in Delaware, Texas
Available across all US states
IncNow LLC Review
Review of IncNow
| | | |
| --- | --- | --- |
| Overall Pricing and Value | | 50% |
| Cost Value | | 60% |
| Customer Support | | 60% |
| Ease of Placing an Order | | 70% |
| Included Features | | 50% |
This section takes an in-depth look at IncNow LLC formation service in terms of:
Cost value
Customer service
Ease of use
Included features
Overall quality.
Is This Brand Right For You?
If you are looking for a fordable and a faster Delaware LLC formation service, InNow should be part of your list.
Cost Value
The Basic Package is the best deal for a Delaware LLC. It is among the cheapest if you decide to be your own registered agent. The good news is the company can serve as your agent for one year free. So, to new subscribers, the basic package will form your business for almost free.
However, we have to admit that it is a barebone, with only LLC formation and registered agent services to offer. Even more, the two top tiers are overpriced with very few additional features to offer. Thankfully, we realized at the time of this review that the company offers a 50% promo code that lowers the top expensive package with a considerable amount.
Customer Service
Customer support is IncNow's biggest strength. Users have expressed a lot of love to their responsive customer representatives. Having been in the business for so long, the company guarantees experienced professionals.
According to the company's own words, "We have been a trusted Delaware registered agent and resource for over 45 years to help entrepreneurs, law firms, and accountants start Delaware LLCs and corporations. We balance the needs of our customers with the needs of our workers, the community, and the environment. We also have an industry-leading customer portal for you to manage your entities."
From our own experience, the company has lived to its claims. They have a dependable customer support team who know what they are doing. Other customers also sing their praises in third-party sites such as TrustPilot where it has a near 5 stars average rating.
We only wish they could extend their phone call availability time. Their standard 9 am-5 pm ET weekday is short provided some of its competitor's support team are available even on weekends.
Ease of Use
Another great talking point for InNow is their ease of use. The company website is straightforward and will take you a few minutes to complete your orders. Even before you get started, IncNow gives you an overview of what they offer in each of their packages.
Some companies will let you choose your state of formation, fill in your details, which is when you access the packages. IncNow LLC formation is very straightforward and doesn't attempt to walk you through upsells.
Besides, the company doesn't have a third-party offer that they advertise on their website. Some of its competitors have partnered with third-party websites in the name of giving you offers. In the process, they share your information with such third-party websites.
Included Features
IncNow includes features that will help you form an LLC in Delaware. However, the company doesn't include as many features in their packages as you would get in top services.
But you will love the fact that their Basic LLC package which comes at a cheaper price point includes a year of free registered agent service, name search, and certificate of formation.
A registered agent is a very important requirement in Delaware LLC formation. The agent will receive and submit important documents, including legal documents on your behalf. As mentioned before, IncNow will do this job for 1 year free no matter the package you settle for.
We have to admit that top packages don't include a lot of additional features. The only important additions are 20 page LLC operating agreement, expedited filing services, and email delivery.
Meaning, other important features such as Federal Tax ID Number, LLC Kit, and Seal, certificate of good standing among other features will have to be bought a la carte. Some top services will include all these features and still have a better price point.
Most of the features that this company includes in their packages are very important and a must-have to maintain your LLC. For instance, EIN will help you file for taxes, open a business bank account among other services.
Overall
InNow services are limited to Delaware, though the company has started advancing its services to Florida and Nevada. For a Delaware company, this service may be a great choice.
Not many services will offer you a free 1-year registered agent service. Besides, their annual charges for this service once the 1 year elapses is one the best you will find in the industry.
But overall, this is not the best service I would recommend to anyone. To get the best service in all 50 states, including Delaware, here are the top alternatives.
2 Top LLC Alternatives
| | | |
| --- | --- | --- |
| | ZenBusiness | IncFile |
| Basic Formation | $39 | $0 |
| Full Formation | $149 | $149 |
| Full Formation + Website | $249 | $249 |
| Detail | Read Review | Read Review |
| Link | | |
ZenBusiness
Established in 2015, ZenBusiness guarantees the best value in the industry. Though new in the industry, the company has helped form thousands of businesses. Many business owners love it for its cheap but well-packed packages. It is only ZenBusiness that will include business formation service, free registered agent service, and free operating agreement in all their packages.
IncFile
IncFile has been in the business since 2004 and has helped form more than half a million businesses over time. Their strength is their cheap entry package that will form your business for free. Despite their free business formation service, the free package includes a 1-year free registered agent service and operating agreement.
Brand's Disadvantages
The company services are limited to those who want to form their businesses in Delaware and to some extent, Florida and Nevada.
Doesn't allow business expansion to other states.
Honestly speaking, InNow is not among the cheapest services you will find in Delaware.
Conclusion
IncNow will help you form your business in Delaware with a lot of efficiencies thanks to their speed, longevity, and professional customer support. Though it operates in three states, Nevada, Florida, and Delaware, Delaware is the most financially viable.
But in a broader picture, this is an average product that doesn't appear on our top LLC formation service. To learn the best LLC formation service in all 50 states, feel free to browse through our website.
Frequently Asked Questions (FAQs)
Does IncNow offer good customer support?
One of IncNow's biggest strengths is its customer support service. Though they don't have extended availability time like its competitors such as LegalZoom, the company boasts a knowledgeable professional team.
Is IncNow legit?
IncNow has been there for more than 35 years during which they have formed quite a number of businesses. The company is known for great customer support, which has earned them a lot of positive feedback out of hundred reviews you will find online. 
Do they have a refund policy?
IncNow doesn't have one of the best refund policies in the industry. The company promises to refund you the full amount of less than 50% if you request a refund prior to the preparation of any paperwork. Afterward, it is likely they are not going to refund you. 
How does IncNow compare to other Delaware LLC formation services?
IncNow price point can get so low but they don't pack a lot of features in their packages. Some services such as ZenBusiness, Northwest registered agent, and IncFile offer an affordable entry package packed with all three most vital features. These features include LLC formation, LLC operating agreement, and registered agent service.
Does IncNow offer great registered agent service?
IncNow is among the few LLC services that will offer you a 1-year free registered agent service for 1 year. Besides, their annual charges for the service once the free offer elapses is very much affordable. As you would expect, their agent services are only in Nevada, Florida, and Delaware.
ABOUT THE AUTHOR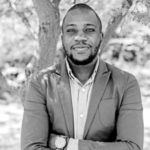 Billy Graham is a Highly skilled copywriter/editor with over 8+ years of experience working for content mills, direct clients, and SEO marketing agencies alike. Possesses extensive expertise in crafting unique copy, exceeding editorial goals, and delivering first-rate client-focused service in results-driven content production. Specialties include gaming, branded content, short-form to long-form copywriting, call-to-action, buying guides, how-to – articles, product reviews, and comparisons, copy editing, proofreading, complete QA, and in-depth research.
ABOUT THE REVIEWER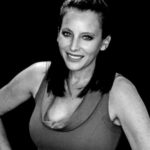 Marie Still has 19 years in digital & brand marketing, fiction author with 3 books under traditional publishing contract, editor (fiction/nonfiction). She has an MBA in Marketing.
+ 4 sources
Bizreport Advisor adheres to strict editorial integrity standards avoids using tertiary references. We have strict sourcing guidelines and rely on peer-reviewed studies, academic research. To ensure the accuracy of articles in Bizreport, you can read more about the editorial process here.
Murray, D. (n.d.). Black Box: The LLC and the Future of Disclosure Requirements Black Box: The LLC and the Future of Disclosure Requirements. [online] Available at: https://scholarship.shu.edu/cgi/viewcontent.cgi?article=2215&context=student_scholarship [Accessed 22 Jan. 2022].
‌Proquest.com. (2022). Should your firm operate as a LLC? – ProQuest. [online] Available at: https://www.proquest.com/openview/abf8c74697851478c0fc8ff551d3b889/1?pq-origsite=gscholar&cbl=48428 [Accessed 22 Jan. 2022].
‌Google Books. (2013). Advising the Small Business. [online] Available at: https://books.google.com.ng/books?hl=en&lr=&id=iiVm2Y2qhroC&oi=fnd&pg=PR11&dq=consult+a+legal+practitioner+for+an+llc&ots=27wrtkZRNa&sig=CszETHbC2yp1PPeOSULGZINq63I&redir_esc=y#v=onepage&q=consult%20a%20legal%20practitioner%20for%20an%20llc&f=false [Accessed 22 Jan. 2022].
‌Turner, S. and Endres, A. (2017). Strategies for Enhancing Small Business Owners' Success Rates. [online] ScholarWorks. Available at: https://scholarworks.waldenu.edu/ijamt/vol16/iss1/3/ [Accessed 22 Jan. 2022].