IncFile vs LegalZoom: Which Is Better for Your Business 2022?
All products recommended by Bizreport are selected by our editorial team, independent of our parent company. Some of our stories include affiliate links. If you buy something through one of these links, we may earn an affiliate commission.
About Incfile
IncFile is an online legal service company most known for helping small businesses with the LLC formation process and maintaining compliance with the state. Their services are customized based on the state in which your business operates.
The company was formed with an aim of making the online business formation and compliance services cheaper and stress-free. That is why most of their LLC services are free and the business formation process is fast. They also offer some unique services like business tax consultation with a tax professional to keep your businesses compliant with various states.
To determine whether the company offers the incorporation service and any other service you may be interested in and how it compares to LegalZoom, read through our IncFile vs LegalZoom comparison review.
LegalZoom
LegalZoom was founded with an aim of offering online legal help. The company launched ten web products around two years after it was born. The web products focused on business incorporation, intellectual property protection, and estate planning.
Later on, they innovated creating an independent attorney network to help the user get personalized legal advice to address their needs. All these perks have made the company rule the online entity service industry and they now boast one of the best experiences despite not being the oldest in the industry.
However, it is worth noting that LegalZoom is not a law firm and cannot represent your business like an attorney when it comes to legal services. For business owners who are looking for legal representation for the cases surrounding their businesses, it is advisable you seek help from a law firm.
Our IncFile vs LegalZoom LLC review has been crafted to help every business owner make an informed incorporation choice.
| | | |
| --- | --- | --- |
| | Incfile | LegalZoom |
| Order Processing Time | Next business day | 2-3 weeks |
| Registered Agent | Free one one year, then $119 | Included for one year, then $119 per year |
| Annual Compliance | Free lifetime company alerts | $119/year |
| Detail | Read Review | Read Review |
| Link | | |
Incfile vs LegalZoom – Brand comparison details
Best Overall Pricing and Value: IncFile
Incfile
IncFile is one of the cheapest limited liability company business entities with their entry-level package that is free with only state fees to worry about. The free services offer all the necessary business formation features that you may be looking for. The best part is you will get a year of registered agent service for free.
With the Gold and Platinum package, you are sure to get an operating agreement, EIN, banking resolution, and much more at a cost lower than their corresponding LegalZoom packages.
Due to their cheaper formation package backed by several features, it has been a hot cake to small business owners.
LegalZoom
While LegalZoom will offer great formation services, their business formation package plus state fee is more expensive than a free service. This is worsened by their high charges for their registered agents. Even more, they charge a lot for the registered agent service.
However, their Standard package and the Express Gold package offer several additional services than their corresponding IncFile packages. In addition to the business services offered by IncFile, such as operating agreements, they offer personal services such as divorce, Will, and Trust, among others.
With only a state fee to pay, IncFile will offer you all the necessary LLC formation features. LegalZoom's expensive charges plus state fees don't make it a better deal for company formation, particularly small businesses.
Best Track Record & Experience: LegalZoom
IncFile
The company was formed in 2004 and since then, it has helped more than 250,000 business owners in various ways. While this is a good number, it is much less than most of their top competitors.
However, it is worth noting that the company's key specialization is business formation and there is a high chance that a higher percentage of this number sort after it to start their business.
LegalZoom
LegalZoom is one the most experienced online LLC formation companies that have helped more than 4 million people in various ways since it was established in 1999. This number includes helping more than 1 million businesses off the ground.
Best Common Features: IncFile
Incfile
IncFile offers all the necessary business formation features that you may need to start up both LLC, corporations, and Non-profit businesses. The company also offers LLC operating agreements or corporate bylaws, and business name search services.
Other services offered include EIN, IRS tax forms, and banking resolution. The best part, is they offer free registered agent service for one year.
LegalZoom
LegalZoom also offers business formation services such as full preparation of articles organization, operating agreement or corporate bylaws, and registered agent services at a cost. Besides, you are equally guaranteed compliance matters such as tax filing, domain name search EIN, and annual reporting.
Given that IncFile offers common business formation and compliance features at generous pricing, it is the winner in this area. Even more, other requirements like operating agreement and employer identification number (EIN) are charged cheaper than those of LegalZoom.
Best Customer Support: IncFile
Incfile
IncFile has an extensive help center where you can either submit your queries via email or reach out to them via phone from Monday to Friday 5 AM to 7 PM PT and Saturday 7.AM to 4 PM PT. Their customer service team is very responsive and doesn't take long to respond to your questions through either of the channels.
LegalZoom
LegalZoom offers various channels of communications [1] as well. You can either mail your question or use their FAQ section on their website to send your queries. The customer service team is readily accessible via phone from Monday to Friday 7. a.m to 5 p.m. PT and Saturday from 7 a.m. to 4 p.m. PT.
However, their email response is a hit or miss and may take up to a week to give you their response and that is what gives IncFile an edge.
Best Registered Agent Services: IncFile
Incfile
Incfile is one of the LLC formation entities that offer the cheapest registered agent service. Besides charging annual fees for the service, a new subscriber will enjoy 1 year of registered agent service for free.
LegalZoom
LegalZoom registered agent service is to the industry's expensive end. The service will cost you annual fees higher than Incfile and they don't offer the free service for new subscribers. This is what makes their formation fees more expensive because the registered agent is a compulsory business formation requirement in most states.
Best Speed of Formation: IncFile
Incfile
The company's turnaround time is based on your state of formation speed. While they promise the next business day processing with any of their packages, states have different business formation processing speeds. This gives IncFile a wide range of processing speeds of between 1 day to 8 weeks depending on the state of formation.
LegalZoom
On the other hand, LegalZoom's turnaround time is based on the level of the service you order other than the speed of the state of formation. Their Economy package will process your formation within 30 days, the Standard package will take 15 days while the Gold package will process your formation in 7-10 days.
With that said, IncFile is a great deal in the states with great processing speed since they guarantee the next business day processing speed.
Best Customer Review: IncFile
Incfile
It is not easy to come across negative customer reviews for IncFile. The company boasts over 1,500 reviews on Shopper Approved [2] with 1,260 5 stars reviews. The average rating among users is 4.8, which is superb. Most customer reviews praise the company's customer service, user-friendly site, affordability, and next business day processing speed.
LegalZoom
LegalZoom on the other hand is hit by mixed reviews among users on various sites. While they maintain a 3 stars average on SiteJabber [3] out of 555 reviewers, their Yelp page 1/5 star out of 46 reviewers and 1.5 star on BBB is not impressive.
With that said, IncFile has carried the day in this LegalZoom vs IncFile review.
Best Ease of Use: IncFile
Incfile
The company offers a clean interface design and simple navigation tools for entrepreneurs. They also offer an ongoing dashboard for their client to help you after you have formed your business. In essence, the dashboard acts as a central store for important documents that you can access any time after forming an LLC.
LegalZoom
LegalZoom's website is also simple, modern, and easy to navigate. The website can save you a ton of time and hassle due to its clean design and easy-to-access features. However, LegalZoom puts you through a lot of upsells that may end up increasing your overall cost.
Best Additional Services: LegalZoom
Incfile
The company doesn't offer as many additional services like LegalZoom. Their additional services include doing business as (DBA) names, business tax consultation with tax professionals, and banking resolution.
LegalZoom
LegalZoom on the other hand offers a wide range of additional services particularly with their Standard and Express Gold packages. These include:
Legal forms and agreements: bills of sale, invoices, NDA, and many more legal forms.
Intellectual property: register, search, patent, and monitor trademark services.
Family law: power attorney, divorce, real estate law, as well as Will and trust.
Attorney advice: Handle legal issues ranging from lawsuit to tax planning.
How to Choose Between Incfile vs. LegalZoom
Choosing between these two entities is very simple since they seem to have different priorities.
Choose Incfile if:
You are looking for the cheapest LLC setup cost and compliance. From our IncFile vs LegalZoom comparison, we discovered that the company offers its business formation packages for free. Besides, the company charges other separately bought but important business startup features such as operating agreement and EIN cheaper than LegalZoom.
Choose LegalZoom if:
You are looking for an array of services beyond LLC formation and compliance. As we mentioned earlier in our IncFile vs LegalZoom reviews, LegalZoom offers several business and personal services including legal services such as attorney advice, family laws, divorce, among others.
LegalZoom also holds the experience and track record advantage and it is worth considering when looking for the most trusted service.
Conclusion – Who Wins?
IncFile and LegalZoom are great companies and you really can't go wrong with either of them. After a thorough IncFile vs LegalZoom research, we can conclude that IncFile offers the cheapest LLC setup cost. You will save a lot of cash yet receive excellent online business formation services.
However, for a well-known online business formation brand with ongoing online legal services, LegalZoom is a great deal. LLC formation is always the main reason people seek business entity help. That makes us declare IncFile the winner but it is up to you to pick the right one as per your business needs. You are free to browse through our website and find out what other business entities have to offer.
Frequently Asked Questions (FAQs)
Does Either of These Services Have a Refund Policy?
LegalZoom gives you 60 days to analyze their services and will grant refunds for free with no question if you demand. On the other hand, Incfile orders are refundable until payment is forwarded to the state but will charge you a cancelation fee of $30.
Do IncFile and LegalZoom Offer Good Value?
From our IncFile vs LegalZoom comparison, it is clear that these two entities offer great value for what you pay for. They both offer great features for LLC services that you may not get in many providers.
If I Decide to Use IncFile, Which Package Should I Choose?
The Silver ($0) is the best deal. With only state fees to worry about, you will get all the necessary LLC formation features plus a 1-year registered agent service for free.
Which Service Has Fewer Upsells?
While IncFile also has upsold, they are not overwhelming and pushy like those of LegalZoom. The latter has some annoying upsells and offers on their site that may end up increasing your LLC formation service fees. This is one of its greatest drawbacks.
What are some IncFile and LegalZoom alternatives?
IncFile and LegalZoom are not the best you will find in the market. For the best LLC service, Zenbusiness is a better alternative. For online legal services at affordable pricing Rocket Lawyer can be a great alternative
Which LLC Formation Service is Faster?
If your state processing speed is faster, IncFile is a great deal since they promise the next day processing but this depends on your state speed. You will not achieve such a filing speed even with the LegalZoom expedited filing.
Does IncFile or LegalZoom Handle Publication Services?
If you settle on IncFile and LegalZoom in a state that requires publication of your documents, you are on your own. These two providers do not help in publishing your documents.
Can I Form an LLC on My Own?
While you can form an LLC on your own, using online entities such as IncFile and LegalZoom offer peace of mind and we recommend them.
ABOUT THE AUTHOR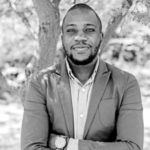 Billy Graham is a Highly skilled copywriter/editor with over 8+ years of experience working for content mills, direct clients, and SEO marketing agencies alike. Possesses extensive expertise in crafting unique copy, exceeding editorial goals, and delivering first-rate client-focused service in results-driven content production. Specialties include gaming, branded content, short-form to long-form copywriting, call-to-action, buying guides, how-to – articles, product reviews, and comparisons, copy editing, proofreading, complete QA, and in-depth research.